fashion history
What Vintage Clothes Can Teach Us
The Parsons Fashion Study Collection contains over 4,000 historical garments. Sara Idacavage, who oversees the collection, explains why it is important to have archived pieces that students can look and touch.
Sara Idacavage · Jul 9, 2019
Photos: Liisa Jokinen & The Parsons Fashion Study Collection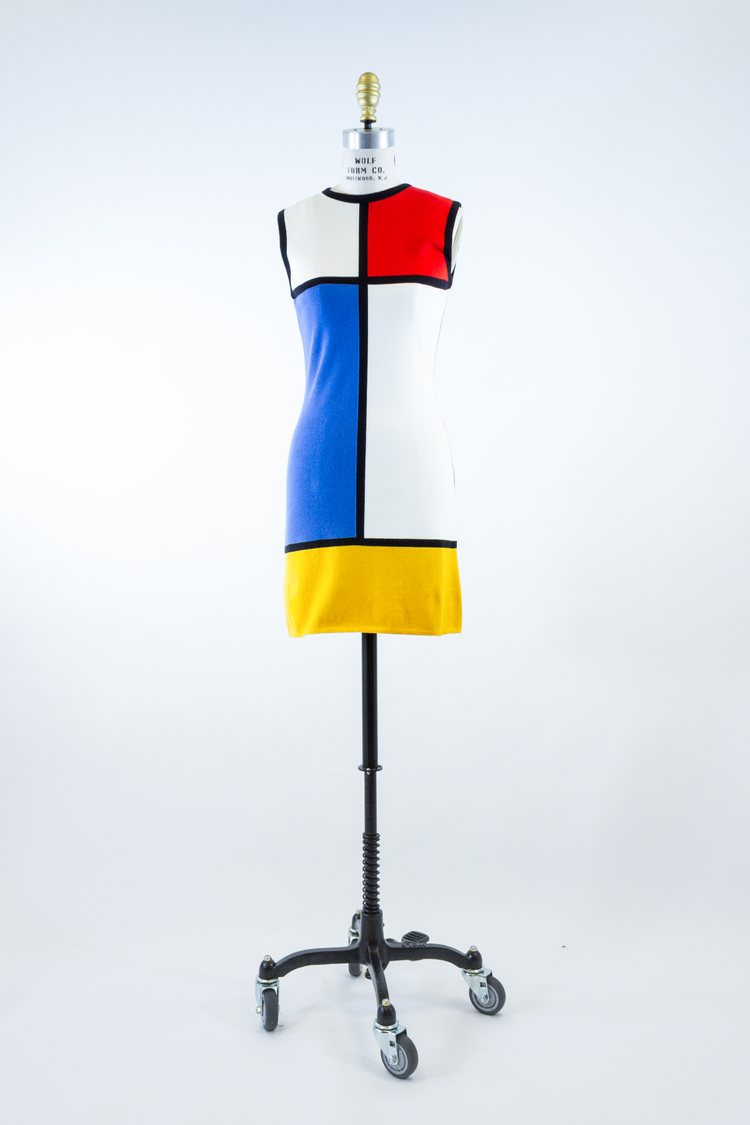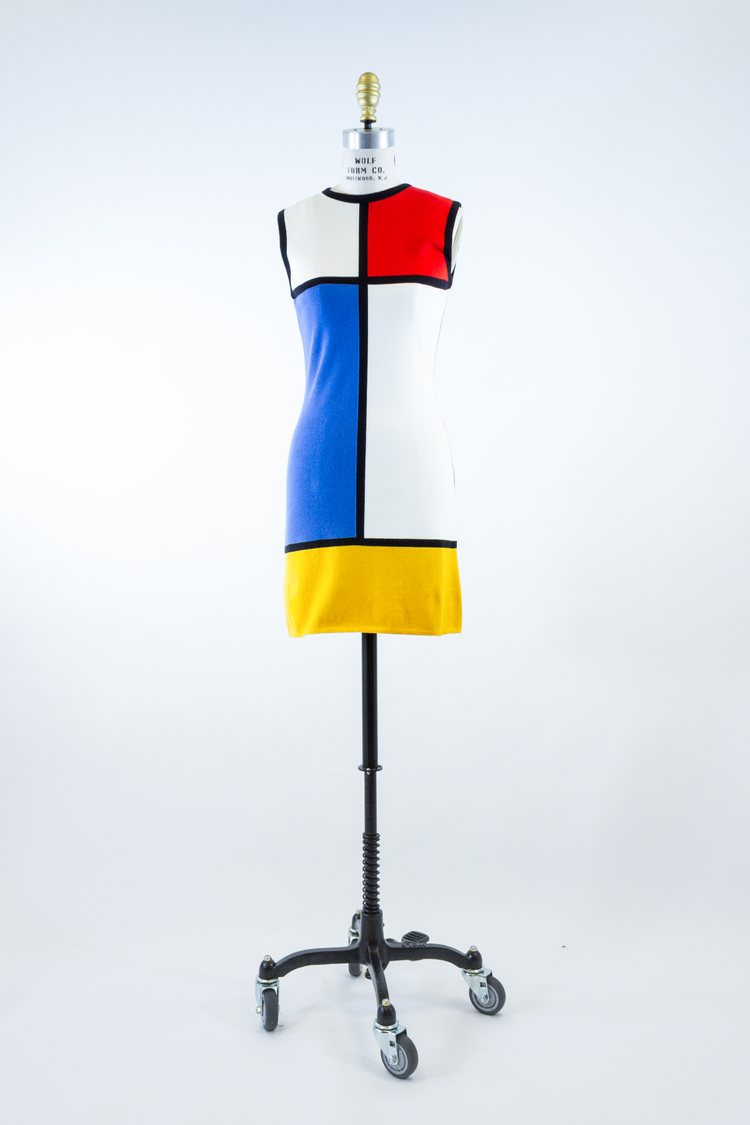 fashion history
What Vintage Clothes Can Teach Us
The Parsons Fashion Study Collection contains over 4,000 historical garments. Sara Idacavage, who oversees the collection, explains why it is important to have archived pieces that students can look and touch.
Sara Idacavage · Jul 9, 2019
Photos: Liisa Jokinen & The Parsons Fashion Study Collection
"The Costume Institute at the Metropolitan Museum of Art donated the bulk of this collection to us in order to provide students with the opportunity to learn from these incredible pieces. We're in a unique position that allows students to touch museum-quality garments and examine every small detail, which is a privilege that is typically reserved for museum professionals.
That's why we have chosen to call it a "study collection" as it implies that the pieces are meant to be used primarily for student research, which is certainly not the case for most museums and archives.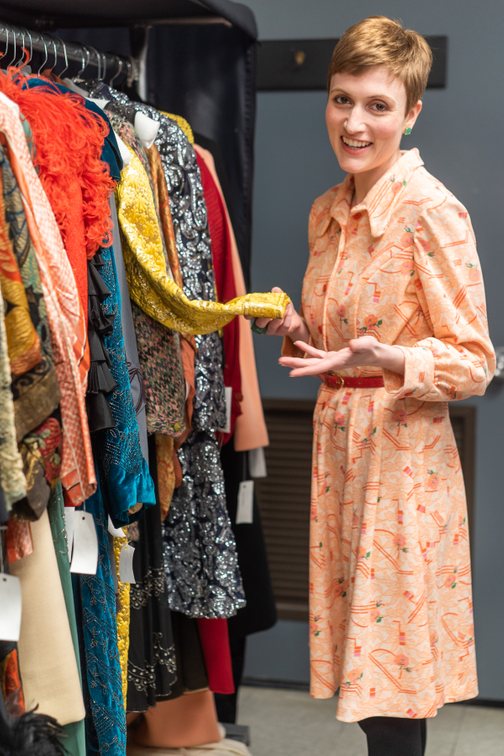 Vintage garments can teach us so much about society, culture, and history since clothing is essentially a second skin that people use to express themselves and convey certain values and ideas.
When you touch these historic garments, it's almost like being transported back in time because you can actually imagine how the original owner must have felt and moved based on the materials and construction.
This is certainly a level of understanding that can't be obtained through books, the internet, museum exhibitions, and other visual sources, which is one of the reasons why I think it's important for students to be able to touch and closely examine the interiors and exteriors of these garments. It sometimes seems that young designers are so caught up in the outward appearance of what they make that they somehow forget the importance of the body in relation to fashion.
One of the most exciting discoveries that we've had was finding out that we have 17 pieces that were once owned by Diana Vreeland, the legendary style icon and former editor-in-chief of Vogue in the 1960s. Vreeland served as a Special Consultant to The Met's Costume Institute between 1973 and 1989, which is when the majority of her pieces were donated to the museum.
I have always loved both her and the fashion designer Emilio Pucci, so you can imagine how thrilled I was to discover that this fabulous 1960s palazzo pantsuit by Pucci was once owned by Vreeland herself.
This beaded top was designed by Hubert de Givenchy around 1964. Although it's not very large, the massive amounts of bead and crystal embellishments make this top extremely heavy. It almost seems like a miracle that it can stay on a hanger with all of that intense weight!
In addition to being able to examine the embellishment techniques that are used, students also discover the physical impacts that such a piece would have on the wearer, possibly limiting their movements or even causing back pain. When it's viewed in photographs or displayed in an exhibition, this type of information is completely lost.
This incredible evening dress from Henri Bendel is another example of the importance of being able to explore them from the inside out. The dress was sold between 1920-1921 and is made of silk tulle and other fine fabrics. While the construction appears to be simple, there's actually a shocking number of snaps and hook-and-eye closures that must be done in order to get in and out of the dress.
This tells us a lot about the original wearer, as it would take a lot of time to put on and, since the closures are down the center back, could probably not be done by the wearer herself. The original owner had probably a lot of time and money to spend on being fashionable. Later in history, very few pieces have this many closures because most woman have come to prefer convenience, regardless of their social class.
Something as basic as a textile or closure can reveal an incredible amount about how people lived.
This dress was made in the late 1940s by Claire McCardell, who is one of Parsons' most illustrious alumni. In fact, McCardell is partially responsible for making American fashion what is today.
McCardell helped to pioneer the so-called "American look" which is characterized by comfort, simplicity, and hard-wearing fabrics, among other things.
This dress is a great example of that because it's extremely comfortable while also being quite chic, which is exactly what she was known for during the height of her fame in the 1940s and 1950s. This dress is a great teaching tool because it shows the difference between French couture and mass-produced American ready-to-wear.
Also, despite being sold at a lower price point and produced in mass quantities, the quality and construction of the dress is just phenomenal and is far beyond what is typically sold in stores today. The materials look almost new, which allows this dress to demonstrate the importance of good design and quality fabrics in order to make long-lasting garments.
French designer Yves Saint Laurent's 'Mondrian' dress is one of the most widely-recognized and influential pieces in modern fashion, which is why students usually are excited to see this particular dress.
However, this piece is not what most people first presume it to be.
The original design was a hand-sewn creation that YSL made for his fall/winter 1965–66 couture collection. The dress that we have is actually a machine knit recreation made by the designer's ready-to-wear line, Rive Gauche, in 1997.
Aside from the shape and motif, this piece has little in common with the iconic, high-end version that was produced in the 1960s, which raises questions as to what makes a design "real" or "original" as well as what creates cultural value. This is also helpful in teaching students about the difference between couture and ready-to-wear and also the connections between art and fashion.
This luxurious evening coat from the 1920s is one of the most special pieces in our collection because it's an early example of a fashion designer collaborating with an artist. According to the object record, the coat is attributed to the famed French couturier Paul Poiret.
We know that Poiret had collaborated with the French Fauvist painter Raoul Dufy, and through a little research, we were able to confirm that this particular fabric was in fact designed by Dufy around 1925. Poiret understood the value of using an artist to add cultural value to his fashion designs, and this stunning piece is a testament to the talent of these two visionaries.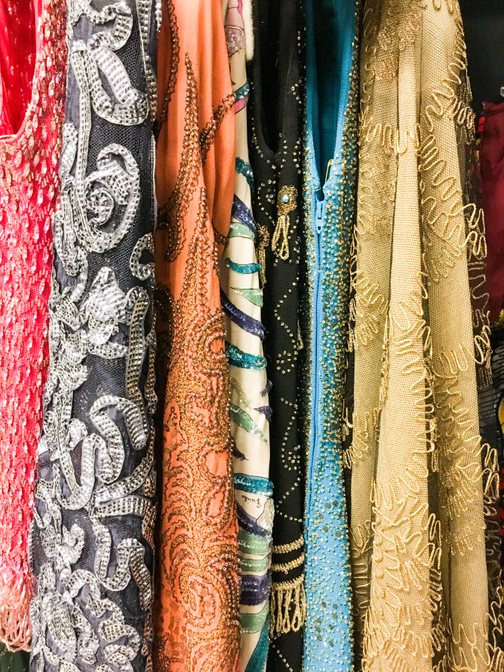 Being a vintage shopping enthusiast myself, I find it interesting to think about how the value of historic fashion is completely relative. There are pieces that have immense educational value to us here, but that wouldn't sell for very much in a vintage store.
There are also ethical standards that we must uphold, which is different from interacting with regular vintage clothing.
For example, a lot of people ask if we ever try on these pieces, and the answer is absolutely not!
Of course, this is mostly due to the fact that putting any historic piece on a human body can potentially cause damage and we are trying to limit any damage to prolong each piece's existence as an educational resource. Strangely enough, I don't even have the urge to try anything on because I see these pieces as something beyond clothing.
When a garment is first worn, it serves a utilitarian purpose on the most basic level. When it's donated to a museum, it becomes a work of art. Then, if it comes to a study collection, it becomes an educational resource.
To me wearing an archival garment is like scribbling on a historic painting—it's just not meant to be done."
Discover more on Parsons Fashion Study Collection's Instagram!