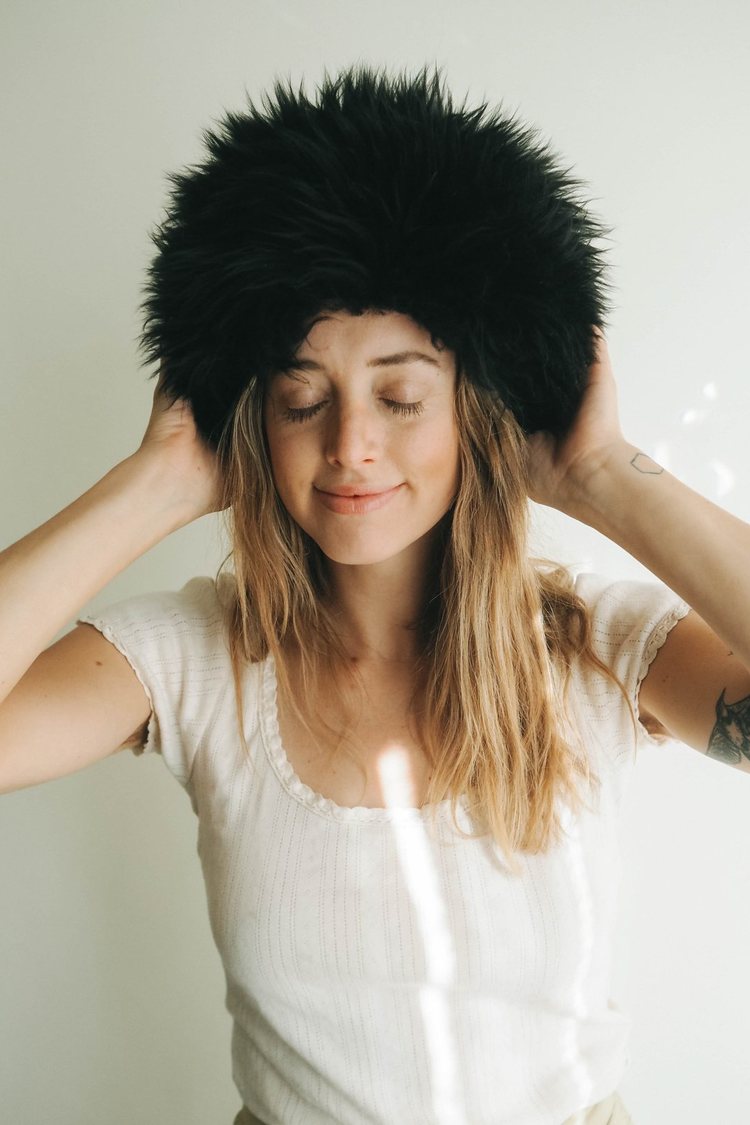 trends & tips
Secondhand Gift Ideas for The Holidays
The most sustainable gift is the one that already exists. Let's choose used this holiday season!
More and more people are ready to gift and receive secondhand items, says Poshmark. According to their recent 2022 Holiday Trend Report, 92% of American adults are ok with secondhand gifts. The top reason is price – inflation is the primary concern for 2 in 5, and secondhand is the way for those shoppers to save money during the holiday season.
56% of all the shoppers are planning to buy secondhand either for themselves or for friends and family this season, according to the Poshmark survey. The holiday sales are projected to be $1.5 trillion (!) so this can mean a lot of opportunities for small vintage businesses and independent vendors.
Here are some sustainable gift ideas for all ages, genders, and styles.
Vintage Jewelry – Rings, Lockets, and Pearls
A piece of vintage jewelry is always a precious, elegant, and tasteful choice. Hide a love note or a photo inside an antique locket, look for timeless antique rings, or choose trendy pearl accessories.
The first lockets served a practical purpose: they were used for carrying herbs, medicine, perfume, or even poison. During the Victorian era lockets became a "must-have" fashion accessory. At that time, mourning lockets became common, too.
Pearls – they are both trendy and classic! We love tiny pearl earrings and have heard that pearl necklaces have been huge among younger guys this year, too.
T-shirts – Bands, Places, Birth Years
We all wear t-shirts, don't we? And there is definitely a vintage tee for everyone – choose a place, band, or a cause that is close to the person's heart and find a matching shirt. Or what could be a better gift than a genuine vintage t-shirt from the year your friend was born?
Hair Accessories – Pins & Barrettes
You can never have too many hairpins and barrettes if you have long hair. There really is no reason to hit a mall and buy new: here are over 13k hair barrettes alone on Gem! And there are even more options to decorate your hair: bows and ribbons, hair bands and scrunchies, headbands and hair wraps, or clips and beads!
80s-style crunchies have been trending for some years now. They are also easy to make at home if you have some fabric scraps and a sewing machine. 90s claw clips have also made a comeback recently and should make any fashion lover happy!
Vintage Wallets – From Cardholders to Pouches
Bring back the wallets! A wallet makes a lovely gift for a Mom or Dad. For a minimal person, a simple cardholder will do. The next level is a two or tri-fold wallet, whereas a so-called continental wallet has room for several cards, pile of cash, and even some extra stuff!
Historical facts: Wallets became popular after the introduction of paper currency in the 1600s. Before wallets, people used leather pouches for storing their coins.
Neckties – From Silk to Pearls
Suddenly neckties are everywhere again – you can spot them on the catwalks and on the teenagers hanging at Washington Square Park, worn not only with suits but also with button-up shirts or just plain t-shirts.
Women wearing neckties is nothing new. Already during the early 1900th century, some rebellious and path-leading women like French author Amantine Dupin sported neckties, writes Frances Sola-Santiago on Refinery29. In the 80s and 90s, style icons like Princess Diana and Diane Keaton wore ties with button-down shirts and high-waisted pants.
"Later in the Y2K era, others, like Avril Lavigne and Britney Spears, reworked it from business attire to pop culture subversion, pairing the accessory with baggy jeans, mini skirts, and white tank tops", Sola-Santiago writes.
Beanies & Balaclavas
Did you know that the trendy balaclava is Ukrainian in origin? This face-covering ski mask was born during the Crimean war in 1854 when British soldiers fought the Russian troops in freezing cold. After the covid mask mandates, people got used having their faces covered and balaclavas skyrocketed in popularity.
A traditional knitted beanie makes a great gift, too. Or look for crocheted ones, woolen berets, or ear muffs.
Bags – Totes, Pouches, and Briefcases
Bags – again so many options in all price categories. Choose a practical large tote bag for someone who likes to do grocery shopping. An 80s lover could enjoy a funny, colorful bumbag, and someone with a classic style can appreciate a durable leather briefcase.
If you are looking for trendy bags, choose a crescent-shaped handbag, a big leather tote, or one made of fuzzy materials. While the micro mini bags are still here, practical big tote bags are back too – maybe because some of us are commuting again?
Cover photo: Windy Peak Vintage