How to stay warm and look cute with vintage? A bunch of vintage vendors from cold climates share their best survival/style tips for the winter.
Liisa Jokinen · Dec 24, 2019
Cover: I Am That Shop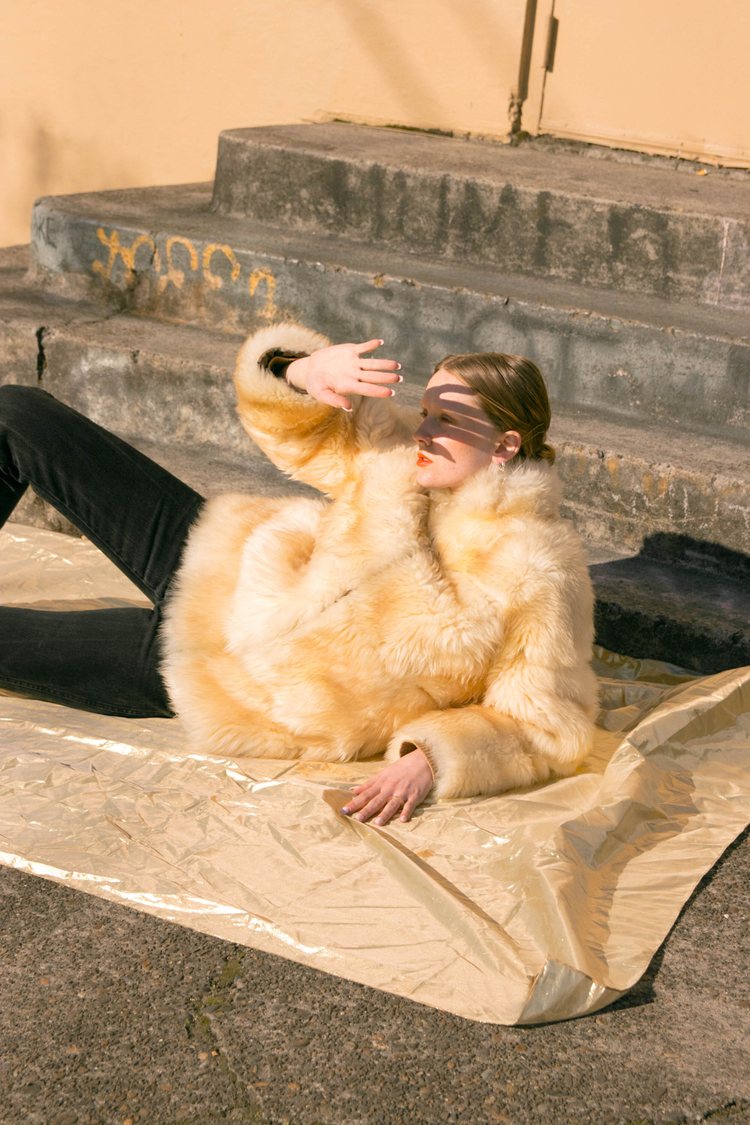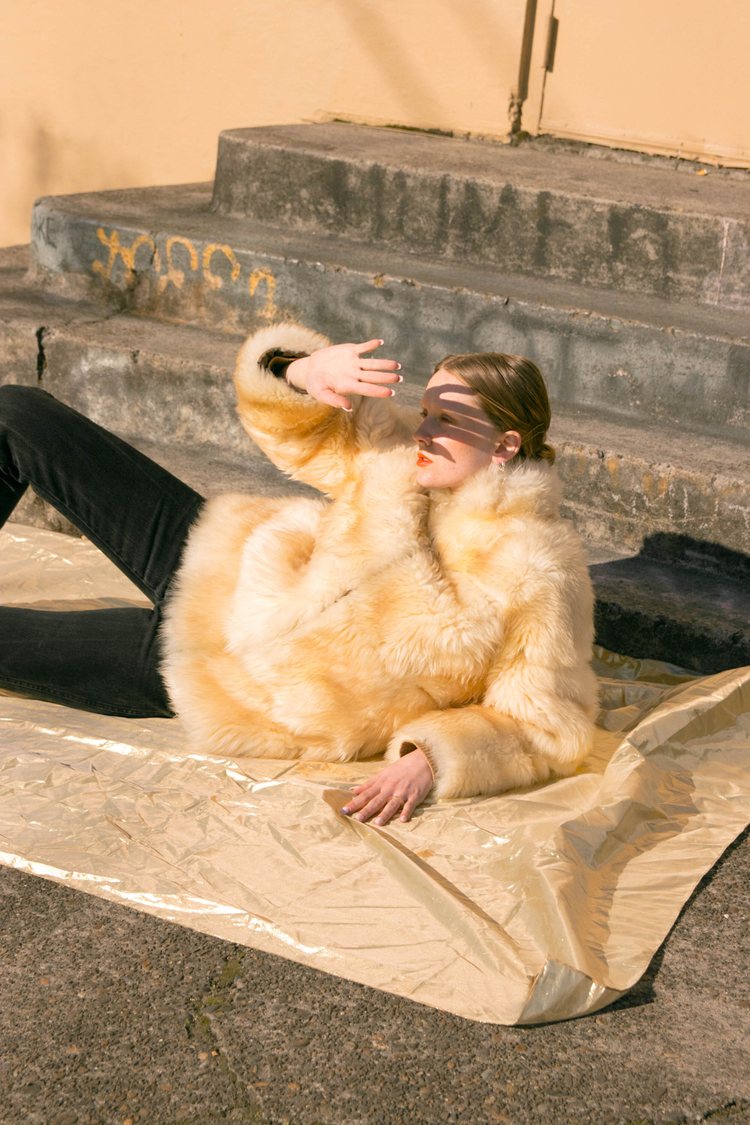 How to stay warm and look cute with vintage? A bunch of vintage vendors from cold climates share their best survival/style tips for the winter.
Liisa Jokinen · Dec 24, 2019
Cover: I Am That Shop
Although the temperatures keep dropping you don't need to stop wearing vintage garments.
There are two keys to a warm winter outfit: layering and materials.
Synthetic vintage materials seldom give you the same warmth as naturals like wool, silk, cotton, leather, down, and fur.
"Living in a winter city, you go from frigid cold outside, to extra warm in the subway, to a drafty office. You don't want to get sweaty in that polyester shirt! Good winter layers are a cozy cotton thermal t-shirt, a 50s wool Pendleton flannel, or a vintage LL Bean wool sweater", describes Stephanie Lemay from Orik Vintage in Montreal.
Winter is all about layering, knows everyone who has ever lived in New York, Stockholm, or Moscow. A rule of thumb is to have one layer of each: undergarment, sweater, coat.
"My favorite combination right now is a vintage white thermal long sleeve combined with a fun funky cotton button-down from the 70s. Sometimes I'll skip the button down and wear a vintage Icelandic wool sweater instead. Nordic countries usually have fantastic quality wool sweaters, such as Alafoss from Iceland and Norsk Huflids from Norway. My business partner is big on layering a perfecto leather jacket and a heavy cotton military coat over that...such a cool winter look!", Lemay says.
Invest in contemporary basics like wool leggings and thermal undershirt, and the rest can be vintage.
"I like wearing bodysuits under everything, especially under knit sets and dresses. I think that extra layer really helps. And fleece leggings are also a must for super cold weather. Sometimes I'll pair leggings with a fitted turtleneck under some of my dresses as well", says Olivia Murphy from Olivine Vintage based in Chicago.
Winter undergarments are a sustainable choice, too: "A consistent base layer will prevent you from having to wash your top layers as often", knows Isa Cruz from RedLuck Online from Portland.
Now that we have the first layer sorted out, let's move on to outerwear.
Coats and jackets
"Vintage is a great outlet for finding winter wear because heavy wools, furs, and leathers were made to last", points Kelsey Ledgerwood from Flower in The Mirror Vintage.
Ledgerwood recommends classic American outerwear brands like Filson, Eddie Bauer, Pendleton, and Woolrich.
"They are dependable for quality vintage winter wear that holds up –– by sourcing their vintage pieces you can find some of the original styles that they still produce along with funkier retro vibes."
Think down coats and long quilted robes that can double as outerwear from Eddie Bauer, wool Mackinaw jackets from Filson, and heavy wool shirts, flannels, and knits from Pendleton and Woolrich. They are all not only warm and durable but also classic, genderless vintage staples.
Another classic is a Norma Kamali sleeping bag coat. "Mine is so warm and great for layering - the perfect antidote to a boring, utilitarian down coat! I also love a giant vintage mohair scarf that can be wrapped up to your ears if you don't want to wear a hat", Ledgerwood says.
A long coat is, of course, warmer than a short one, and a hood gives you nice extra protection.
"If you wear all wool with a shearling jacket and leather boots, you are now just a warm little baby lamb. Easy!", knows Isa Cruz from RedLuck Online.
A practical and trendy tip is to layer two coats on top of each other. Layer a new one underneath and let the vintage piece shine on top!
"You can really wear anything in winter if you invest in a collarless, packable down jacket and silk or wool base layers. Adding a thin down layer allows you vastly widen the range of fun vintage jackets/coats you can wear instead of getting stuck wearing your only warm coat for four months straight."
If you don't like the modern down jackets, look for second-hand army liners. They make a nice extra layer and can be worn separately or underneath or on top of a heavier coat.
Fur or not?
Talking about winter vintage you can't escape the question about fur – to wear it or not? Is fake fur more sustainable than real fur? Check out the recent Teen Vogue article for some perspective.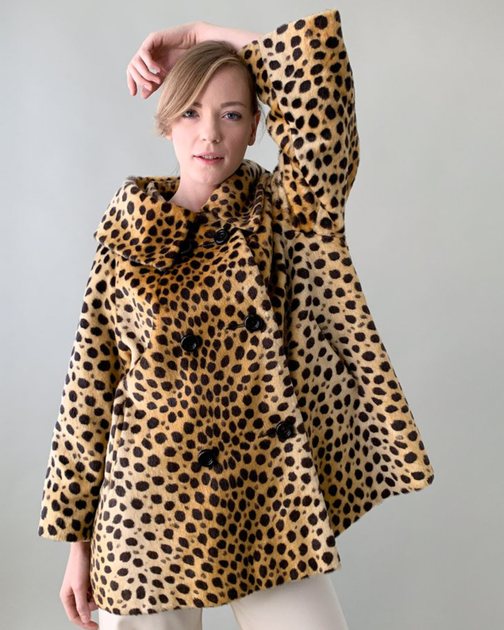 "A fur coat lasts a lifetime. That being said, I would NEVER buy a new fur coat.
Owning a second hand fur is a way to honor the animal and make sure such garments don't end up in the landfill.
I tend to stick to Montreal made fur because there's so much of it available here. My favorite is Labelle Fourrure, which was a Montreal staple and was opened for more than 100 years", says Stephanie Lemay.
"I do have a few vintage fur and leather items, like my grandma's mink coat. While I am strongly against the modern fur trade and do not buy new leather, fur, or wool, I do think there is something sad about just throwing away what has already been made, so I will wear what I have on occasion", says Olivia Murphy.
Tops and bottoms
When choosing tops and bottoms, natural materials are killing the game, again. Winter is the best time to give hand-knitted sweaters some love.
"I am obsessed with vintage knit sweater dresses and sets and quilted skirts which look great with layered tops and cardigans/sweaters. But on super cold days here in Chicago I have to accept that some of my more modern clothes, like snow pants, are just the practical choice", says Murphy.
If you wear more contemporary vintage: know that leather pants are much warmer than any pair of jeans, ever.
Tips and toes
For quality, convenience, and cost, don't forget to check your local army surplus store, tips Isa Cruz. Surplus wool beanies are warm and usually only cost a few bucks.
"On windy days, I'll protect my face by wrapping a scarf around my head and keeping it in place with my earmuffs. It's also a good way to protect my hair from the wind", says Cruz.
The Vintage Hat Shop run by Cindy Keson is specialized in vintage fur accessories.
"Being stylish and classy is a choice and doing it in vintage furs is a fashion statement. Vintage furs come in many forms: Removable fox fur cuffs add sophistication to any outfit, a stole keeps your upper body warm, and adding a rhinestone trimmed fur toque completes a unique and stunning outfit."
How about shoes then? Leather boots are the thing, says Stephanie Lemay.
"I recommend buying a pair of vintage leather boots that have a bit of room for a thick sock. They must have a good sole and treat them with a water-resisting treatment."
Let's give Isa Cruz the final word: "Whatever you do, don't sacrifice comfort. What you can do is more important than what you look like. You are cute."
Photos in the order of appearance:
I Am That Shop
Recap Vintage Studio
Young Hudson Vintage
Desert Vintage
Vintage Drifter
Surf And The City
Raleigh Vintage
Studio Dem
The Vintage Hat Shop