style tips
Winter Accessories – Shop Fun Second Hand Alternatives
You don't need to head to a mall for warm winter accessories – you can easily shop gloves, beanies, hats, and more secondhand. We picked some fun ones for your inspiration.
Liisa Jokinen · Dec 8, 2020
Cover photo: Popsick Vintage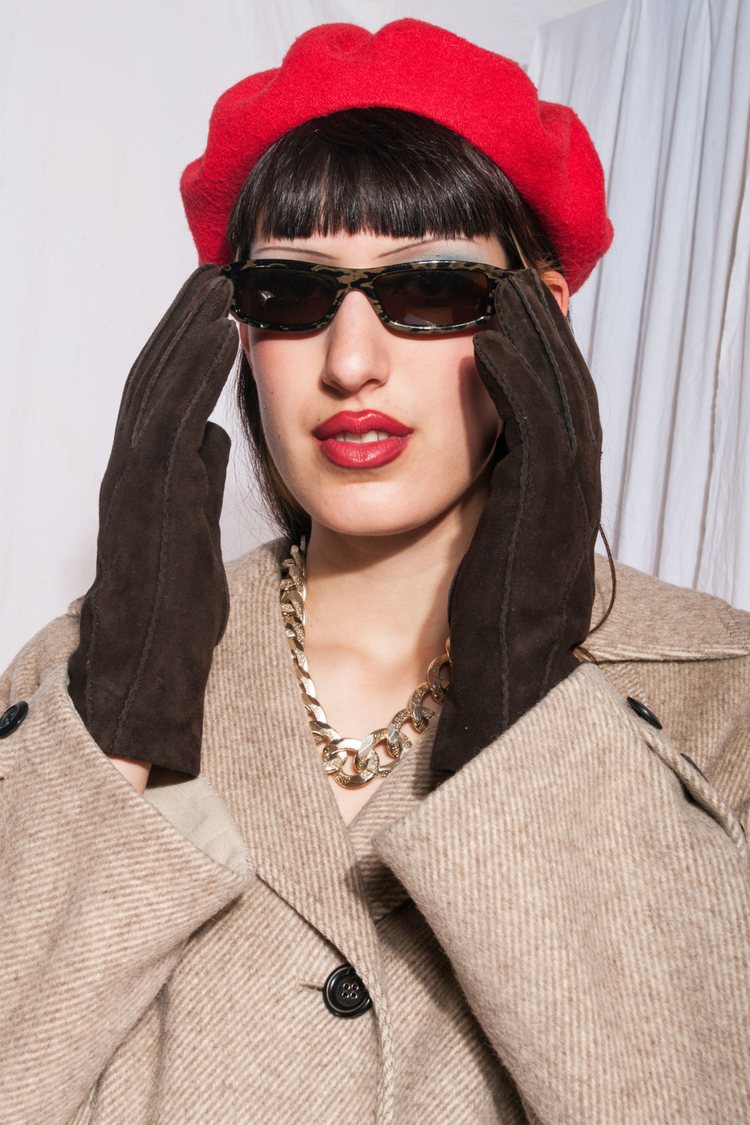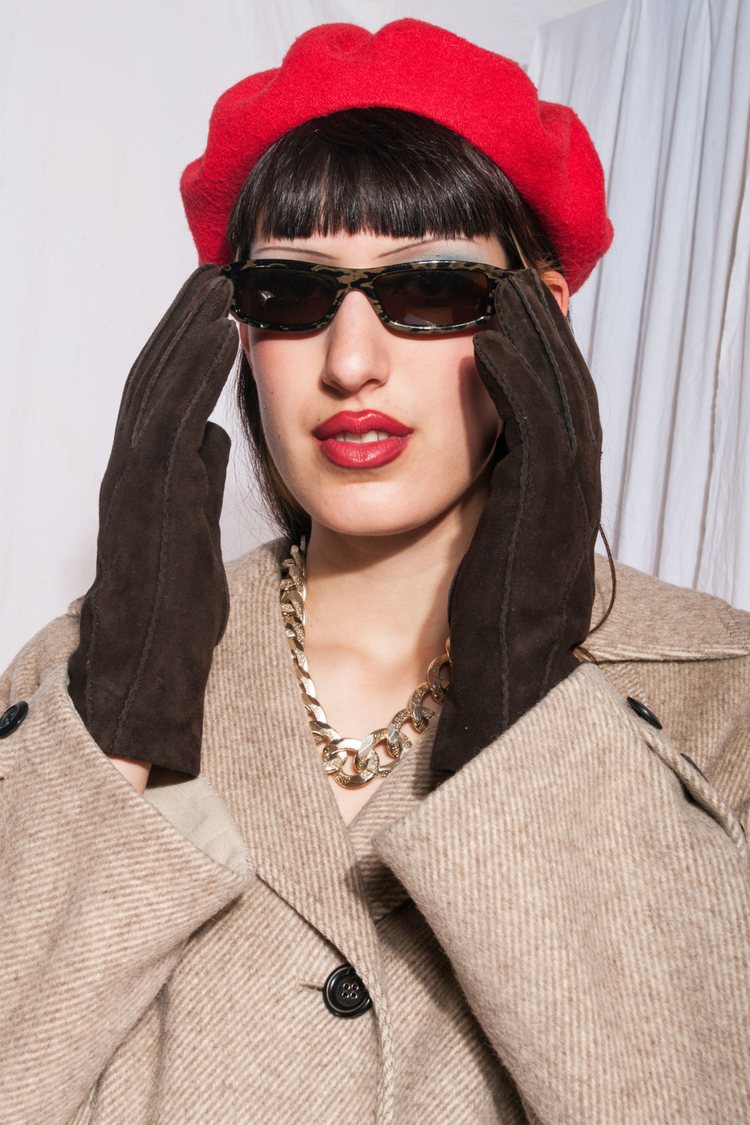 style tips
Winter Accessories – Shop Fun Second Hand Alternatives
You don't need to head to a mall for warm winter accessories – you can easily shop gloves, beanies, hats, and more secondhand. We picked some fun ones for your inspiration.
Liisa Jokinen · Dec 8, 2020
Cover photo: Popsick Vintage
The key to staying warm in cold weather is to keep your head, hands, and feet warm and happy.
Here are some ideas on what to search and shop from hats to gloves and boots. Vintage winter accessories are also fun and affordable gifts. They are also the best way to jazz up your winter outfit.
When talking about winter accessories, you can't escape the tricky and multi-faceted question about fur. While "wearing old furs promotes recycling and reduces waste in the grand scheme of things, it also perpetuates the idea of fur as fashion", comments Vogue's Features Editor Lilah Ramzi. Whichever side of this question you stand, it is everyone's personal decision if they choose to wear fur or not.
Headwear
While beanies are a perennial wintertime staple, there are so many more options to cover your head during the cold months, from earmuffs to berets and (fake) fur hats.
Turban is a classic choice you can wear in winter, too. Just make sure the hat has some padding and is big enough to cover your ears.
The origins of turbans are uncertain – this type of hat has been worn in many parts of the world already thousands of years ago. Some of the ancient civilizations like Ancient India, Mesopotamia, Sumerian, and Babylonian evidently used turbans.
The 90s is back and so are fleece bucket hats! They are especially cute when worn with big golden hoops or other statement earrings.
Fleece hats have been all over the fast fashion stores this fall but keep your cool and choose secondhand first.
A history bite: Polar fleece originated in Massachusetts in 1979 when Malden Mills (now Polartec LLC), and Patagonia developed Synchilla (synthetic chinchilla). It was a new, light, strong pile fabric meant to mimic, and in some ways surpass, wool.
There is one downside to this material: it is not environmentally friendly and when washed, can generate microplastics. Do not wash your hat often and when you do, check out these tips first.
Type in 'beanie' in Gem search, and you will get over 20,000 results! Plenty to choose from? Here are some picks: deadstock army beanies from General Store, a sporty 80s piece from Feather's Boutique Vintage and a 40s hand-knit beanie from Anastasia Star Closet.
Remember to check the tag before making the purchase: the more plastic in the yarn, the less warm the hat will be.
The earmuffs were invented by Chester Greenwood in 1873, at the age of 15! Greenwood grew up ice skating in Maine and after experiencing the pain only a frozen earlobe can give, he developed a pair of earmuffs by getting his grandmother to attach pads of beaver fur to a wireframe.
Greenwood patented his invention and by his mid-20s, 50,000 pairs of Greenwood Champion Ear Protectors were being mass-produced annually at a factory in his hometown of Farmington. By the time Greenwood died in 1937, production had reached 400,000 pairs annually, making Farmington the "earmuff capital of the world."
Mittens and gloves
Hand-knit Scandinavian mittens have century-long traditions and often the patterns can be traced down to a village where they were born.
In the first photo are traditional Lovikka mittens from Swedish Lapland. About 75 miles above the Arctic Circle, the tiny village of Lovikka is famous for these mittens, originally designed by Erika Aittamaa in 1892.
The Lovikka mittens have been washed several times, and brushed with a wool card, according to old Swedish traditions, to make them dense and water repellent.
When looking for the warmest accessories, look back in time, to the days when people had to spend a lot of time outdoors. In the second photo, antique fur mittens, and on the right, a pair of Native American gauntlet mittens.
A muff – what a genius garment! It was introduced to women's fashion in the 16th century and was popular with both men and women in the 17th and 18th centuries. By the early 20th century, muffs were used only by women. They made a brief comeback in the 40s but have been mostly absent since then. Time to bring them back?
Footwear
Valenki (felt boots in English) are traditional Russian winter footwear. They are not water-resistant so they work best when there is a lot of snow on the ground. Or you can wear them with galoshes to keep water out and protect the soles from wear and tear. Worn with woolen socks varenki are some of the warmest boots around.
The valenki boots appeared at the beginning of the 18th century. They became widespread only in the first half of the 19th century when they started being manufactured by industrial methods. Before this, they were quite expensive and only wealthy people could afford to have them.
Valenki became less popular in urban life in recent decades because winters in Central Russia turned to be more soft and slushy, and as result, lighter and waterproof footwear gradually won popularity and replaced valenki.
Moon boot – the statement piece of winter footwear! They were first created as après-ski wear in the early 1970s by manufacturer Tecnica Group of Giavera del Montello in Italy. They became a popular fad in the years following the Apollo 11 moon landing and resurfaced as a retrofuturistic fashion trend in the early 2000s.
Company founder Giancarlo Zanatta, after watching the lunar landing and being inspired by the shape and technology of the astronauts' boots, drew sketches and then began to design and develop the original Moon Boot. Tecnica registered worldwide the trademark Moon Boot in 1978.
Sources:
Fashion History Timeline
New York Times
Wikipedia

Cover photo Popsick Vintage