store owners
Winning & Losing – How David Moses Created Their Vintage Business
After working for indie NYC labels for several years, David Moses realized why they loved vintage more than making new clothes.
Liisa Jokinen · Jul 20, 2021
Photos: Liisa Jokinen & Winning & Losing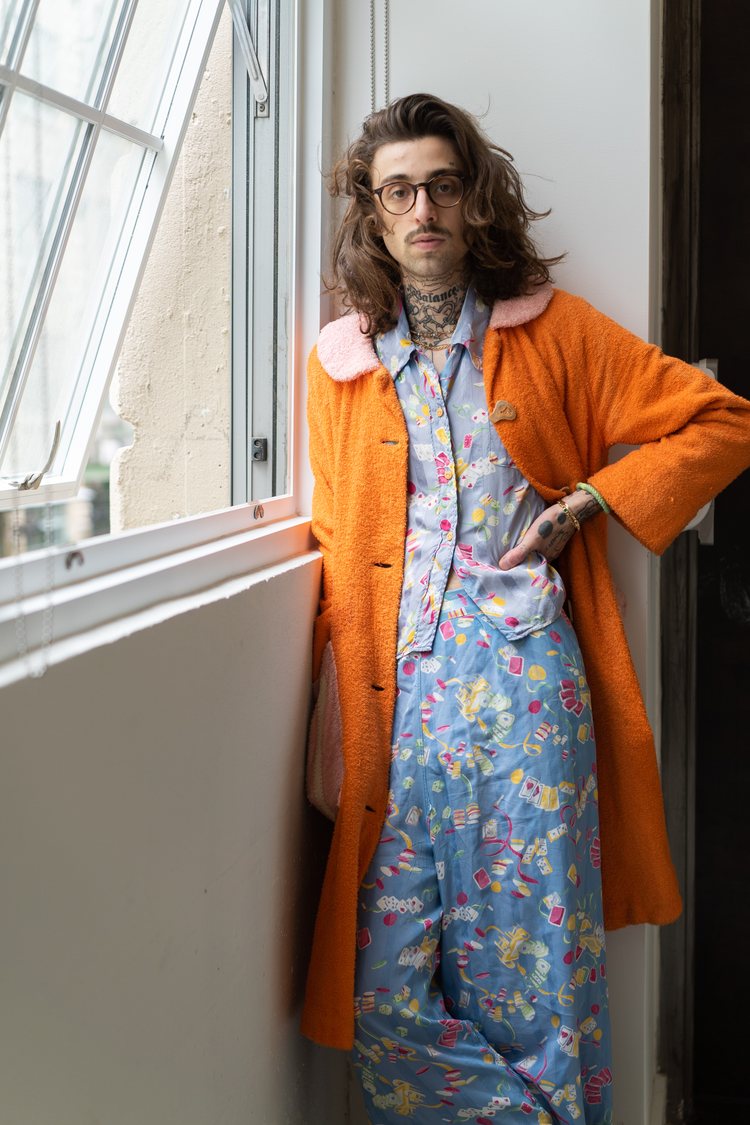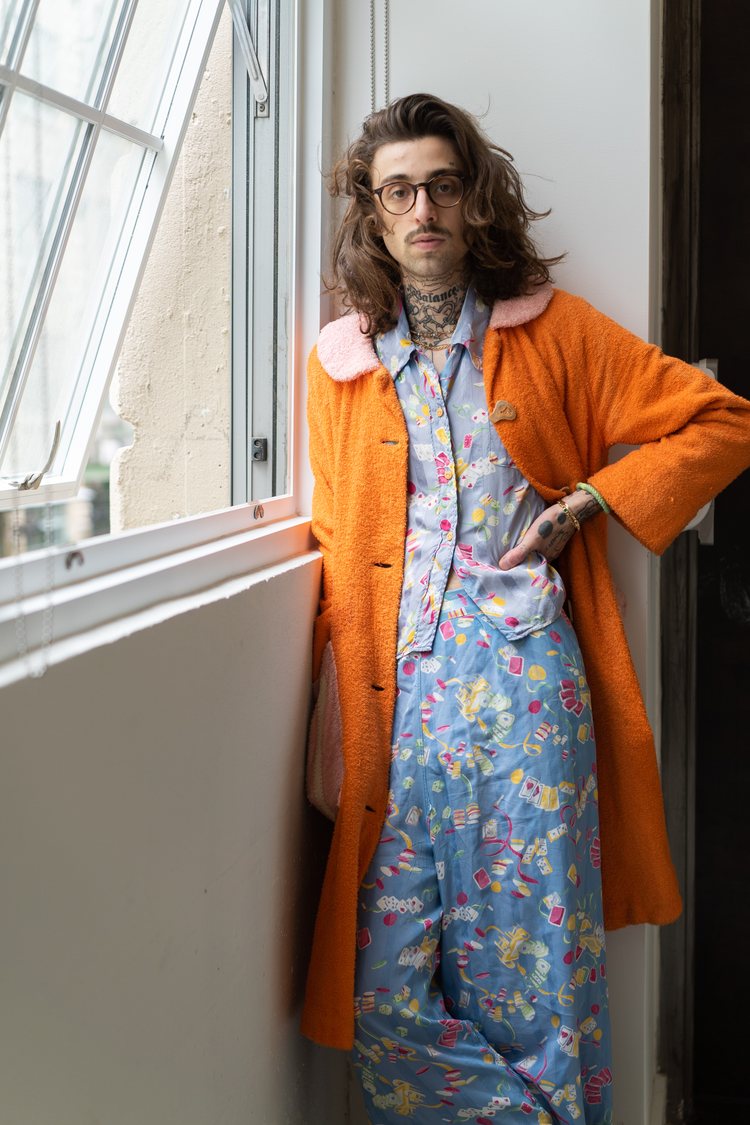 store owners
Winning & Losing – How David Moses Created Their Vintage Business
After working for indie NYC labels for several years, David Moses realized why they loved vintage more than making new clothes.
Liisa Jokinen · Jul 20, 2021
Photos: Liisa Jokinen & Winning & Losing
"I went to The School of Visual Arts in New York to study photography and hated it, dropped out and went to The Fashion Institute of Technology. I started doing a lot of internships, one at NYC/LA label Eckhaus Latta where I met Esther Gauntlett and Jenny Cheng. Together we started producing collections under the name Moses Gauntlett Cheng. After a few seasons of that I left and started working with Patric DiCaprio and Bryn Taubensee at Vaquera.
The reason I didn't like fashion design is the reason I like vintage: There are too many clothes in the world.
Finding clothes that already exist is way more exciting than creating something new.
The complicated thing was that fashion was an art practice for me. It was totally valid - as valid as making a sculpture or a painting. But does new fashion production need to exist with such a fast turnover?
I worked at Beacon's Closet for five years where I saw first-hand how many clothes are donated by people every single day. The donation bins would sometimes be so full we'd have to put the overflow in the back room. I saw the craziest stuff at Beacon's: a Vivienne Westwood corset from her 1990 'Portrait Collection', Hermès Kelly bag, etc.
Once an SS98 Margiela flat pattern coat came in. The woman who was selling it had no idea what it was. I remember she said: 'Oh I think the tag washed off' referring to Margiela's iconic blank label. I bought the coat for something like 50 dollars.
Beacon's was always a very safe place for me. It felt like a family and it was really scary to leave. I didn't know how I was going to pay rent & launch my own vintage business but on my last day, I booked a modeling job for Chobani. Everything just fell into place.
I got a studio space and very quickly launched a website. I had talked to so many vintage dealers for advice. My best friend Michael Phillips from Toots Vintage has been an amazing supporter and so has Molli from Strange Desires. I'm lucky that I have friends who have openly shared information with me. There is an attitude among older sellers: do not give away your secrets.
But I think the more information goes around the more the whole vintage community benefits.
A lot of people get pissed off if you ask where they source their items. Dealers think you're asking for specific places but vintage items can be found everywhere. I've found things at the most amazing places, places you would never expect to find clothes. I buy from dealers across the country all the time. You just need to be aggressive - go out there and get it. Shopping online is a great resource too.
If I have something that doesn't work for my store but might work for someone else I can pick it for them. It is a community, it should be that way.
Running a fashion business and dealing vintage are completely different things.
What came out of working in fashion was an appreciation for well-made clothes. There are so many out there that are not.
I needed to do the fashion stuff to be where I am with the vintage stuff now. To have the experience of making clothes helped me appreciate well-made clothes and know what to look for when buying for W&L. I mend a lot of clothes myself and having the technical ability to sew is invaluable.
Of course, I get attached to pieces. They make me feel a lot of emotions. And that's why I love clothes - they're emotional. I do admire people who can curate an archive. I used to be a huge Margiela collector but I've donated a lot of it.
Another tough part of owning a small business is being on top of your books. Knowing your numbers is key. One of the best parts of my job is the research. I also love mending and washing and shopping of course. I'm a reckless buyer.
Who are my customers? Such a tough question. When I list and post my items I think about people who love fantasy. Clothes can transport you places. They can be an incredible mood changer.
I love clothes because they are truly inescapable. I believe they are part of the human experience.
Beautiful, well-made clothes is what I look for when I'm sourcing. Color is the number one thing that excites me. I love bright, colorful, fun clothes. My favorite era is the 1940s.
My mom just asked me recently: Do you see yourself doing this in 10 years? 'Yes!', was my immediate answer. Having a store would be my ultimate goal. Being able to interact with people is one of my favorite things and curating a physical space sounds really exciting.
Fashion is a luxury, it's not a necessity. I have every item I will ever need in my closet right now - I don't need to buy any new clothes. Therefore it's even more important to continue to find ways to help other people through my work.
What I don't like: The idea that you're helping the environment by buying vintage. Using that as clickbait. I produce waste with my business: I ship, I print labels, I have custom tissue paper, etc.
Vintage is not really that eco. Being eco would be not buying any new clothes at all.
A lot of time people say 'vintage is so expensive'. And yes, sometimes it is. There's so much work that goes into it: buying, washing and mending, listing, paying for your website, paying employees, rent, car expenses, etc. Things people don't think about. Of course, the price is going to be high.
It's also a hard fucking job! But I'm grateful to be my own boss. This is the best job ever but it's also very tough.
I think everybody needs to have at least one vintage item in their wardrobe. It takes more time to curate a secondhand wardrobe but I think it's important to be more conscious about what we wear."