recycling
Upcycling – Giving Trash and Second Hand New Life
Upcycling transforms trash into treasures. It is a new trend and aesthetic challenging the ideas of mass-consumption and fast fashion.
Liisa Jokinen · Jan 7, 2020
Photos: Fountainhead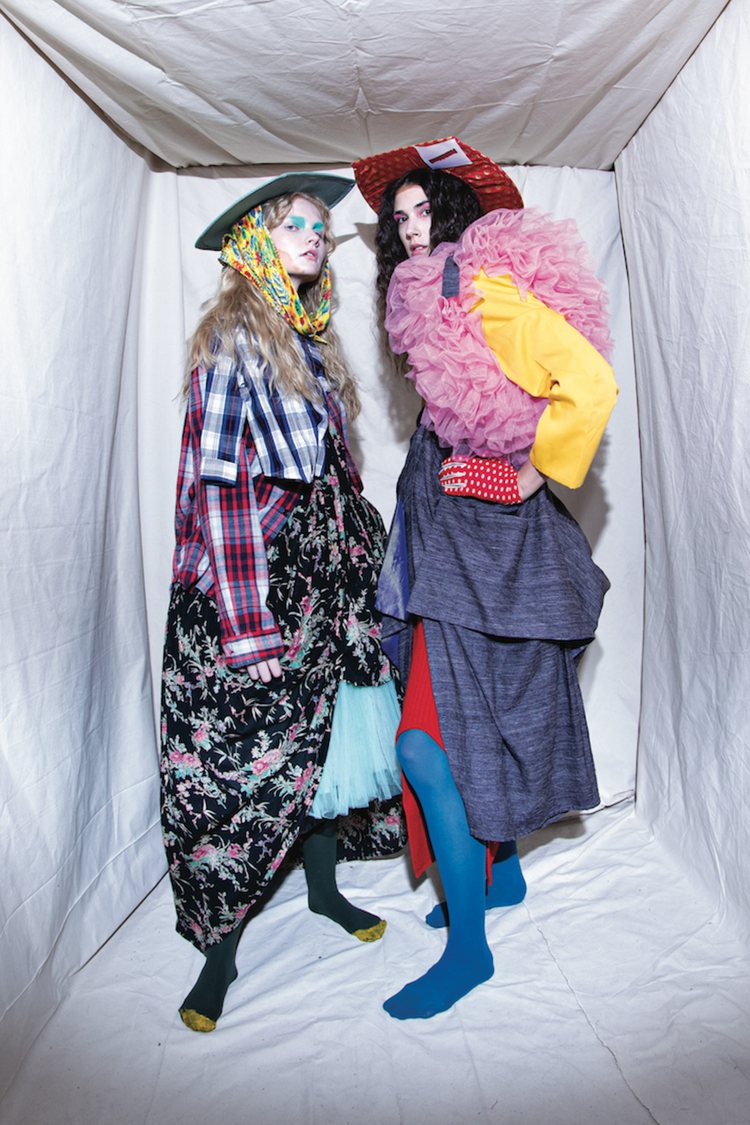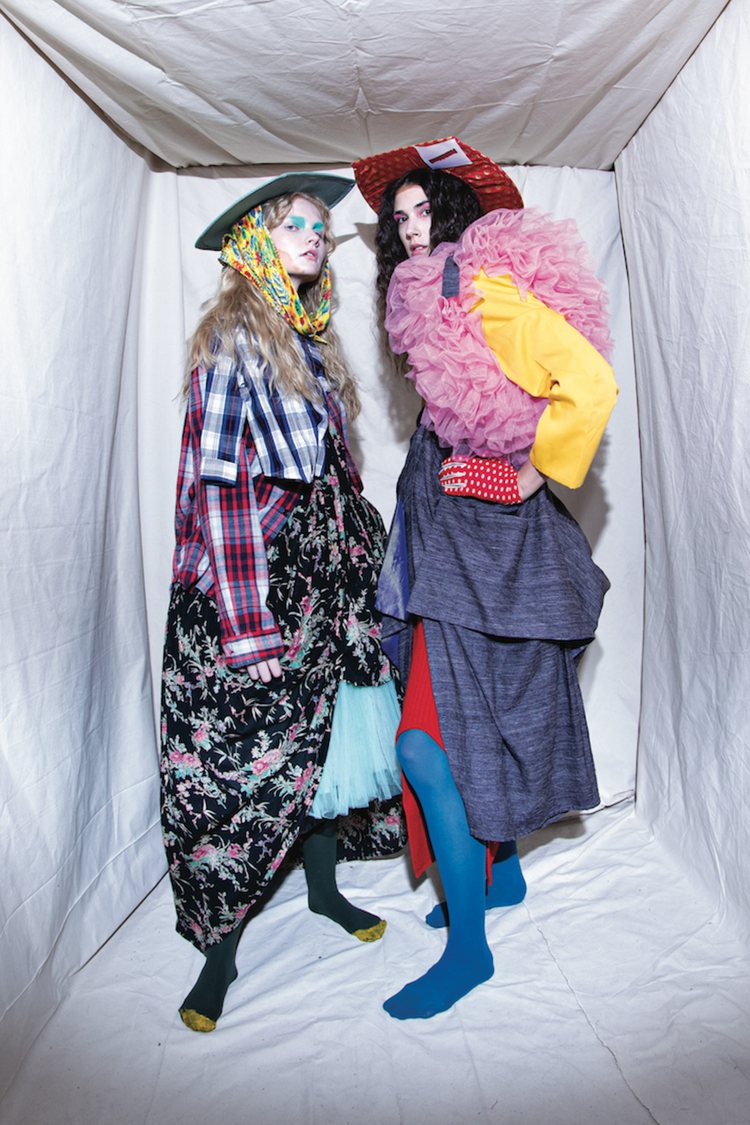 recycling
Upcycling – Giving Trash and Second Hand New Life
Upcycling transforms trash into treasures. It is a new trend and aesthetic challenging the ideas of mass-consumption and fast fashion.
Liisa Jokinen · Jan 7, 2020
Photos: Fountainhead
Upcycling is on the rise, they say, and what could be better news than that? Young designers and smaller labels around the world are using existing garments, second hand, and textile waste to make something totally unique and oftentimes blurring the line between fashion and art.
When old garments are repurposed it means fewer garments end up in the landfill, less waste is born, fewer greenhouse gases emitted. (Only about 15% of the US textile waste is recycled, according to the EPA.)
Of course, there is nothing new in repurposing old garments – our grandmothers were wizards re-using our old clothes and making quilts or rug rags out of them. When the resources were scarce, nothing was thrown away and every scrap was valuable.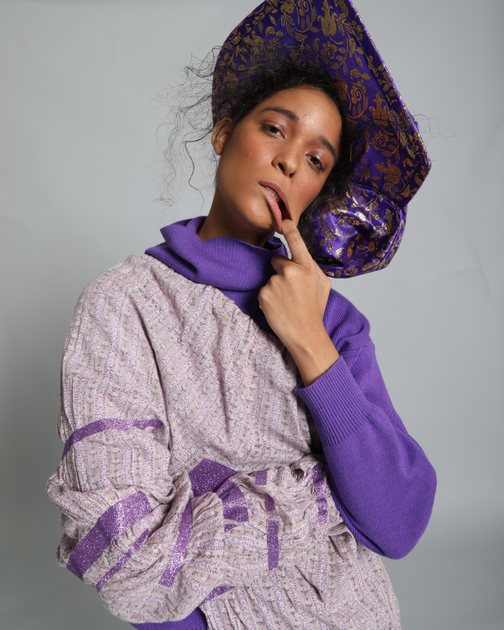 Now the reason behind the upcycling trend tends to be the growing environmental consciousness.
"Upcycling is a creative design solution to an environmental crisis - it is also the single most effective way at slowing down fashion without resorting to boycotting brands. What upcycling does is encourage creativity, problem-solving, a sense of humor, and the understanding of efficiency and common sense", writes Orsola Castro, the founder of Fashion Revolution.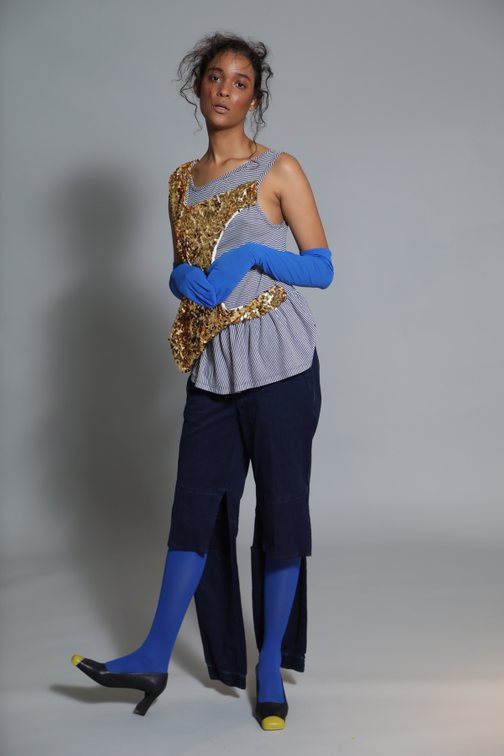 Upcycling is on the rise also because consumers are fed up with the sameness of the fast fashion brands.
"More consumers are showing a desire for alternative, creative fashion that is made in limited numbers. The rise of these upcycled garments not only contributes to sustainable shopping as a whole, but also serves as art pieces, cultural commentary, and a sense of connection", comments Cécile Poignant, a trend forecaster who works alongside Li Edelkoort in the interview for Fashionista.
Upcycling matters because we are nowhere near to recycling all our textile waste, reminds Castro. There are technologies for recycling single fibers such as wool and cotton but blends are still a challenge – and all kinds of blends are still the majority of what we wear. Talk about polyblends.
But let's be real: upcycling alone will never save the textile industry's waste problem. There are simply too many garments produced every year – over 150 billion items.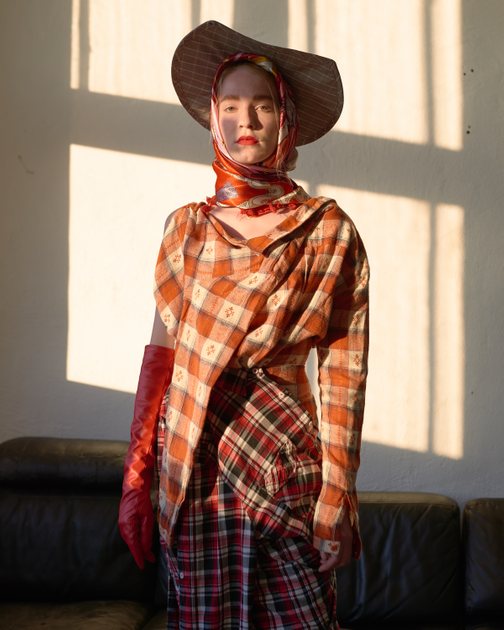 New York-based Doyel Joshi, 28, launched her repurposed clothing label Fountainhead after seeing the problems with the modern fashion industry first-hand.
"When I studied fashion design at Parsons The New School of Design in New York I saw the way the industry operates and that seemed painfully problematic. Fountainhead started as a response to the archaic fashion system and mass consumption."
Joshi does not call her design process upcycling though. "We call our pieces re-imagined. We want to make timeless, surrealistic but ultimately joyous items."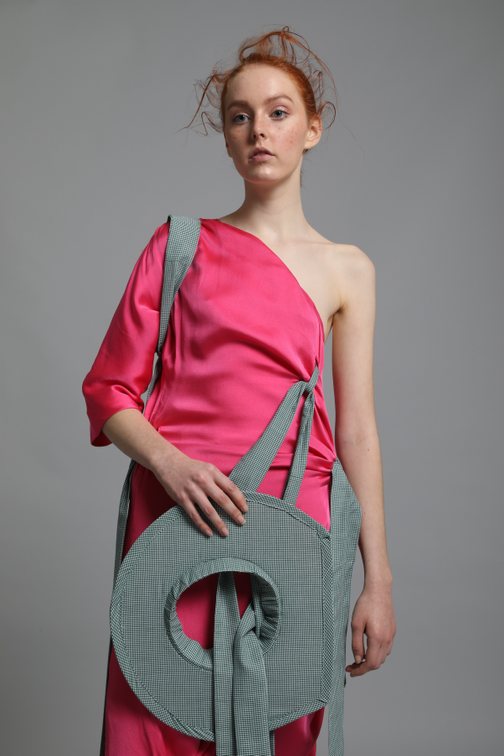 Sourcing the 'raw materials' is partly intuitive and partly strategic for the founder of Fountainhead. "The magic of the design process is in the serendipity. On the other hand, it's important that we are able to scale so that we can achieve the impact we are after. We look at second hand or dead stock that we can find in quantity so that we are able to produce similar but never identical designs: plaid shirts, jumpers, Levis denim."
Scaling and pricing are some of the biggest challenges of making upcycled garments. How to scale the production when each item is unique and how to justify the price of a hand-made item using second-hand materials?
"By using foregone fabric and clothes as raw material, we are able to keep our prices low. The price difference between designs comes simply with the complexity and time of how long something takes to make", says Joshi.
All Fountainhead garments are made in India in a production space led by Joshi's childhood tailor, Uncle Mukesh.
"The archetypical production sweatshops don't serve our purpose, neither are they spaces that we can endorse. Being from India, one of the go-to countries for mass production, I have seen these sweatshops up close. They create systemic problems which starts on the floor of the factory and carries all the way to the tailors living room. We have to rethink from grassroots level to affect real change."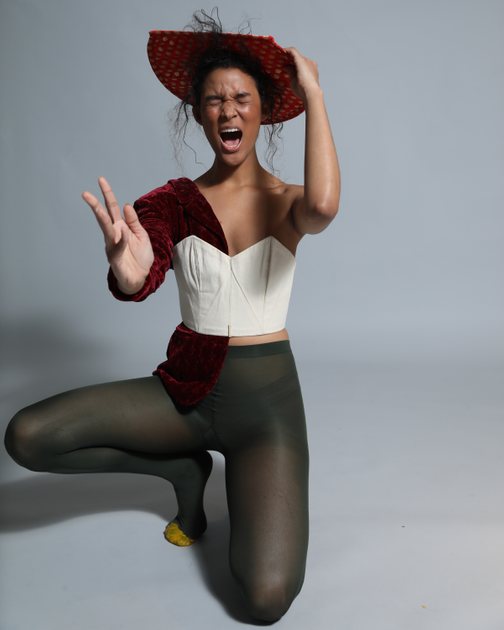 Joshi believes fashion culture is now going through the same shift that has happened in food culture during the past 5-10 years.
"We have come to care so deeply about what we put in our bodies. It's a natural progression to start also caring about what we put ON our bodies and how that influences people and the planet."
The greatest thing about upcycling is that anyone can do it. It is like visible mending – there is no right or wrong way to mend or rework your clothes. Upcycling is democratic, it is creative, mindful, and it appreciates the time devoted to creating something new out of old. It connects us with the past.
So next time you are about to toss that old, lonely sock or a worn-out ex-white t-shirt think twice. Maybe you can create something new out of them? Back in 1991, Martin Margiela created garments out of socks. You can certainly do it, too.
More upcycling designers to watch:
Cafe Forgot – NYC-based pop up shop showcasing several designers
Wardrobe Therapy by Janelle Abbott – new garments out of your existing ones with zero waste
Zero Waste Daniel – making new garments out of pre-consumer waste with zero waste