people
Tulle & Feathers Every Day – Meet Writer & Stay-at-Home Mom Gisela Castillo
Gisela Castillo, 46, proves that tulle dresses, feathers, and sequins can be worn on a grocery store run. Here are her favorite vintage finds.
Liisa Jokinen · Feb 2, 2021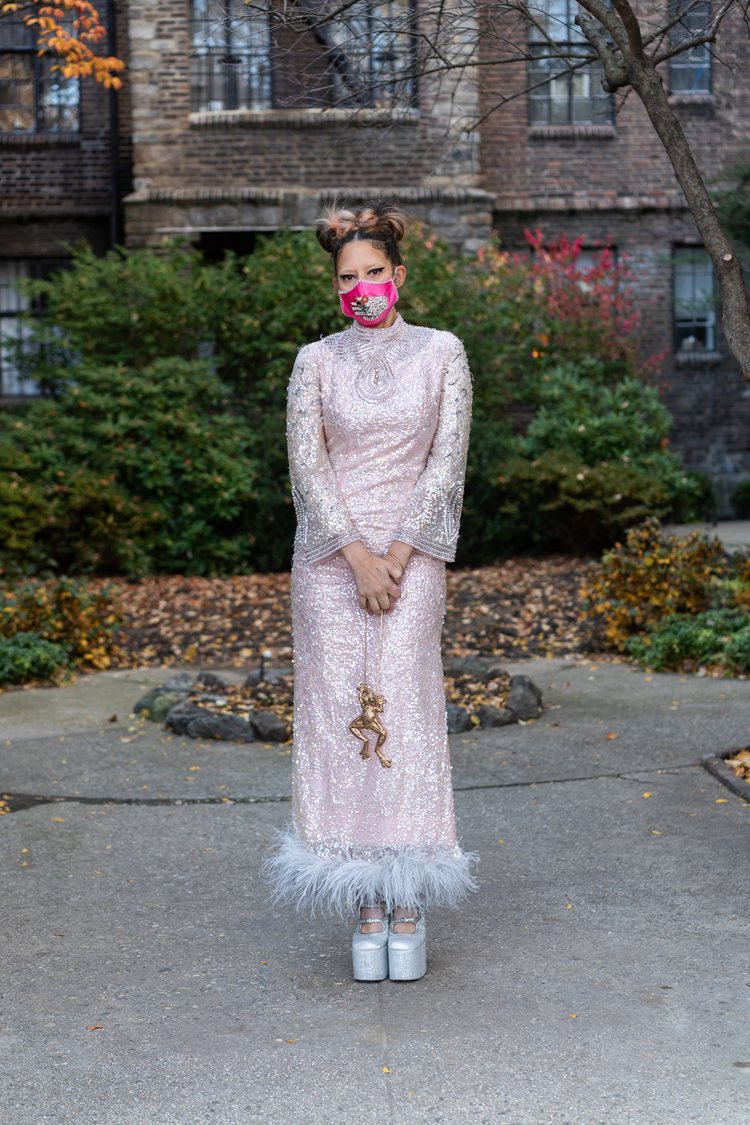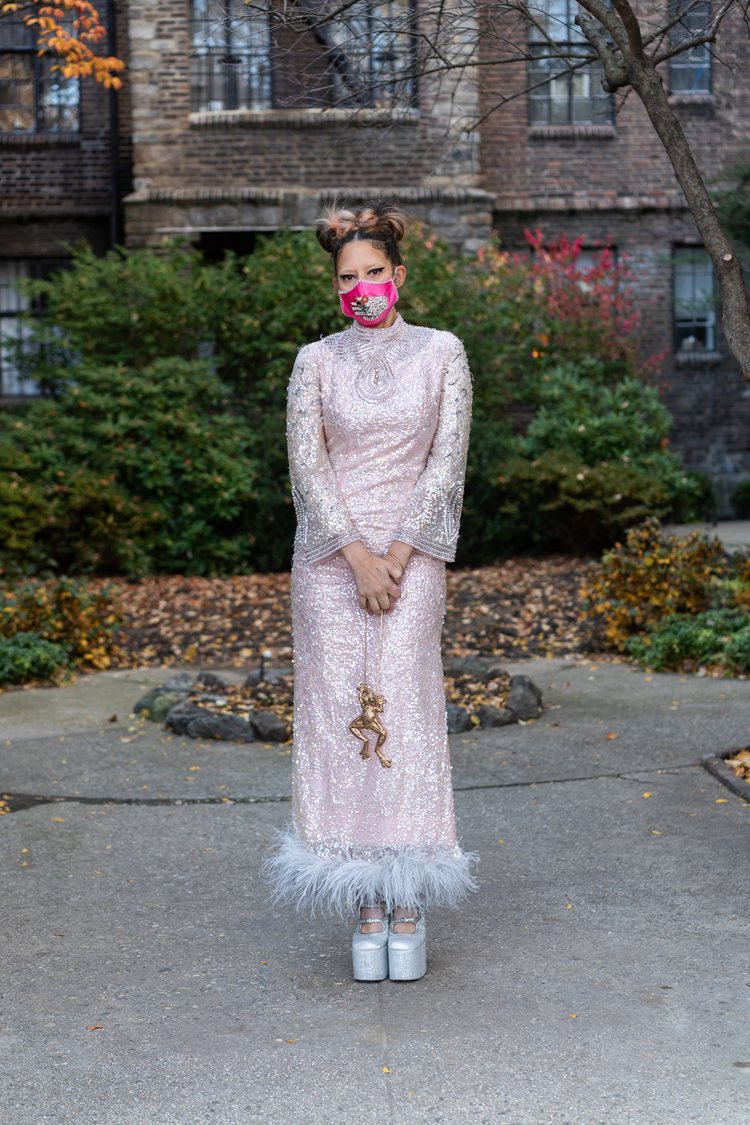 people
Tulle & Feathers Every Day – Meet Writer & Stay-at-Home Mom Gisela Castillo
Gisela Castillo, 46, proves that tulle dresses, feathers, and sequins can be worn on a grocery store run. Here are her favorite vintage finds.
Liisa Jokinen · Feb 2, 2021

"I'm a former fashion stylist turned stay-at-home mom and author of a picture book titled Moms Just Wanna Have Fun."
My style philosophy: Don't wait for a special occasion to wear your beautiful clothes, wear them on your next grocery run.
My passion for vintage items is very much rooted in my upbringing in New York. As a kid in the late 70s into the 80s, I would rummage through my mom's closet and play dress-up daily. She had the most fantastic wardrobe: sequins, paillettes, rhinestones, feathers, leather, lurex, chiffon! It was magical and still is to this day. Today I am proud to say my closet looks just like my mom's except I have a larger tulle collection.
Second hand and vintage shopping is one way to help reduce our carbon footprint, therefore when I shop, it's always guilt-free.
This dreamy dusty rose tulle prom dress was purchased at My Unique Thrift in the Bronx. I paired it with a leather harness from my personal collection simply because I get a kick out of juxtaposing unexpected styles and also because I was inspired by Gucci's FW20 collection. I'm a sucker for feather boas and aim to have one in every color, this one is a mint colored boa I found on Poshmark.
The peach ostrich feather trim robe was purchased on eBay a few years ago and I love just throwing it over anything, a tracksuit, a tee shirt, my birthday suit, it just works!
I'm a huge fan of Classic Hollywood Cinema, especially film noir and anything to do with Edith Head's glamorous costume designs.
Japanese street fashion and culture is also a major style inspiration as well as Galliano for Dior fantastical couture collections.
The ice blue Mongolian maxi fur coat was sold to me by Swanee Grace at A Current Affair pop-up vintage marketplace. It's the mother of all coats, completely squall-proof!
I get an adrenaline boost from finding inexpensive 1950's cupcake tulle dresses, glitzy art deco jewelry, and second-hand Mongolian fur coats.
Anything with ostrich feathers is also my weakness.
The baby pink tulle skirt is actually a 50s dress purchased on Etsy, for contrast I paired it with a very current Marine Serre moon print bodysuit and a fluffy feather boa purchased on eBay. The Marc Jacobs platforms are a rare secondhand purchase from The RealReal.
My favorite places to shop vintage are Screaming Mimi's Vintage, My Unique Thrift, Beacon's Closet, Life Vintage Boutique, Etsy, Depop, Poshmark, and my mom's closet.
The pink beaded maxi dress is my pièce de résistance. I purchased it at My Unique Thrift and there's so much to love about it, from the delicate iridescent jeweled beading all throughout to the ornate collar and cuffs. I personally added the ostrich feather trim to obscure hem imperfections.
I paired my beaded maxi dress with Marc Jacobs Platform boots and a jaw-dropping gold Swarovski Kathrine Baumann 1999 frog belt buckle used as a faux clutch. That piece was sold to me for pennies by a vendor on the streets of my neighborhood Washington Heights.
Next, I would love to stumble upon a killer vintage Mugler corset, til' then I'm on the hunt for a full-on ostrich feather gown to wear on my next grocery run!"
Follow Gisela on Instagram