person
Time Traveling with Jamee
Jamee Jones, 30, created a 70s, 80s, and 90s look for us. Old, but fresh!
Liisa Jokinen · Feb 18, 2019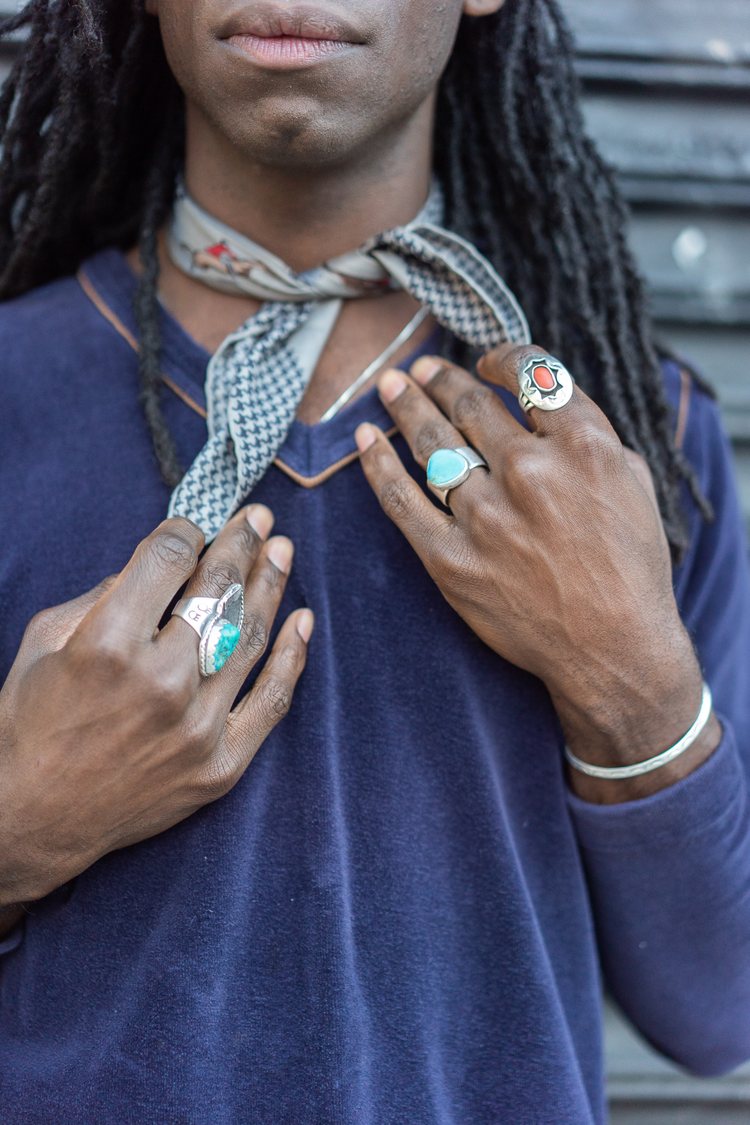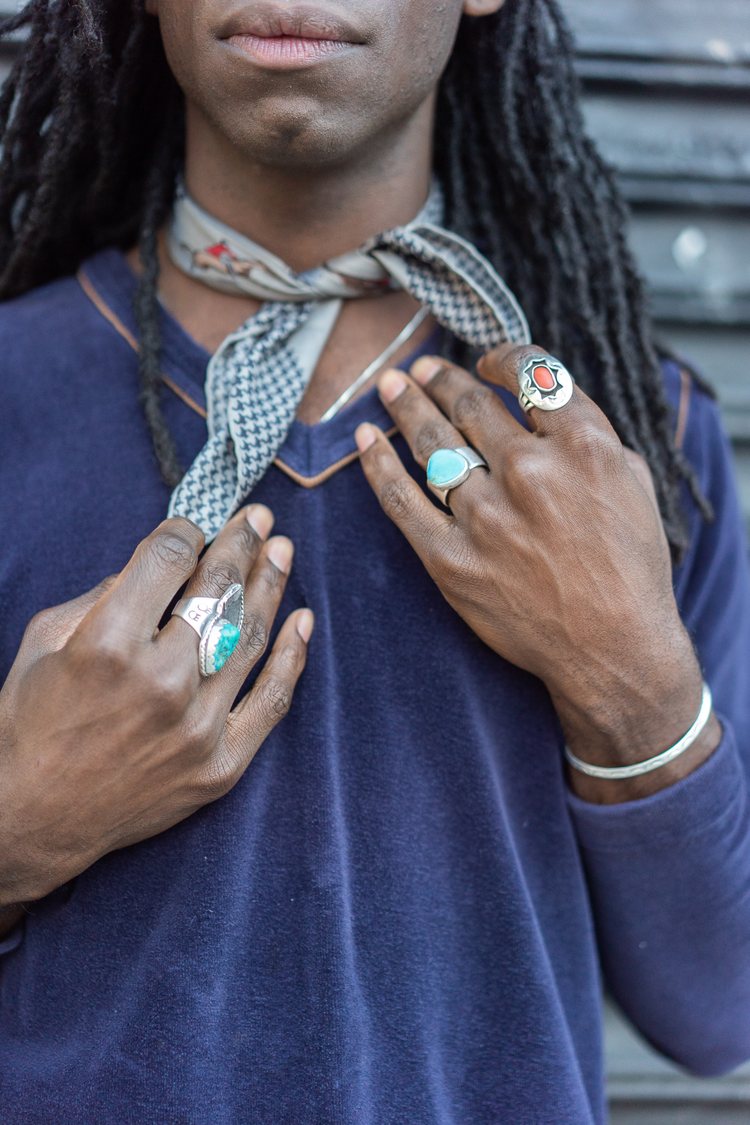 person
Time Traveling with Jamee
Jamee Jones, 30, created a 70s, 80s, and 90s look for us. Old, but fresh!
Liisa Jokinen · Feb 18, 2019

"Everything in fashion has been inspired from decades past but sometimes with a less than perfect execution. I prefer to wear the original. The fashion of the 70s, 80s, and 90s were fun, bold, and interesting. The clothes had personality.
Second hand clothes are oftentimes better quality and have a story. Someone has owned that piece before. The price point is usually good, too, even for designer items. I find it so gratifying when I find something amazing for a low price at a thrift store.
My love for 70s fashion lead me to create an entire 70s look. The YSL velour sweater and the ascot scarf are my boyfriend's. I thrifted the 70s pleated bell-bottoms in Texas. The beige and the purple complement each other – the pants bring out the beige piping detail of the sweater.
The 70s glasses I scored for $2 at a thrift store in Oakland and changed the lenses out for prescription ones.
The 80s loud printed shirt is from Vacation SF in San Francisco, one of my favorite vintage stores in the city. I've only ever worn the shirt with a pair of black shorts and boots.
My tip for wearing a bold print is to just wear it with confidence. As long as you feel good in it, you can go as loud as you like.
When I am creating an outfit, I start with one item and build around it. In this outfit, the dad shoes were the starting point. The fitted pants emphasize them nicely. I found these 90s Guess jeans with the zipper at the Fairfax flea in LA. Here's a trick: If you don't have time to try pants on, wrap the waistband around your neck. If they go around t neck, they'll fit your waist!
I got the blazer five years ago at a Value Village thrift store in Texas. I love the bronze studding on the lapels. The belt is a Longchamp women's belt. All the colors go well together. The Lovers & Friends crop top is very modern so the look is not too retro.
Silk designer scarves, 70s low-heeled Cuban booties, and sweaters with leather patches are some of my best vintage finds. At the moment, I'm looking for a cropped Levi's denim jacket in lighter blue. It's a staple piece that never goes out of style and is worth hunting for. A good blazer, a pair of jeans, and a leather bag, are some other great vintage classics.
I live for a flared denim jumpsuit, a wacky 80s bomber jacket, and a 90s color-block moment. My tip is to piece vintage with modern clothing for a current look.
My trend forecasting for the year 2019: corduroy and anything with Disney will be huge. You can easily find them at thrift and vintage stores."