travel
The Vancouver Vintage Stores Guide 2021
Our updated guide to the best vintage stores in Vancouver, Canada! The city has an amazing amount of vintage, great cafes, and friendly neighborhoods.
Liisa Jokinen · Sep 14, 2021
Cover photo: Destination BC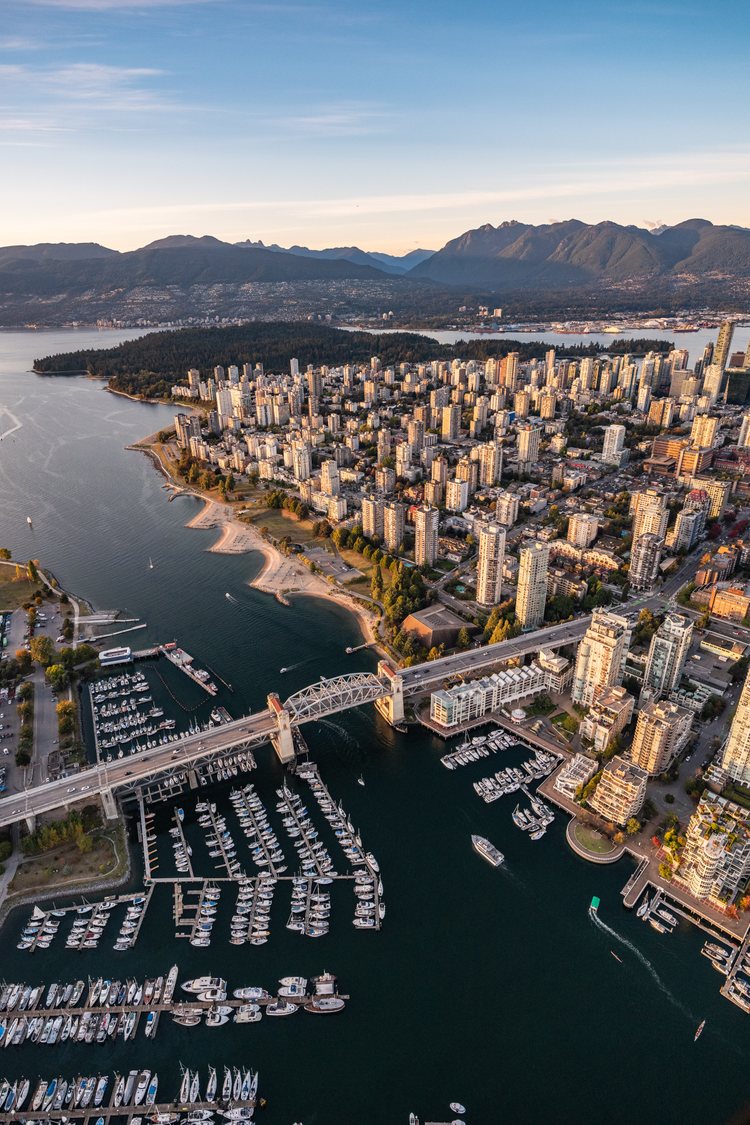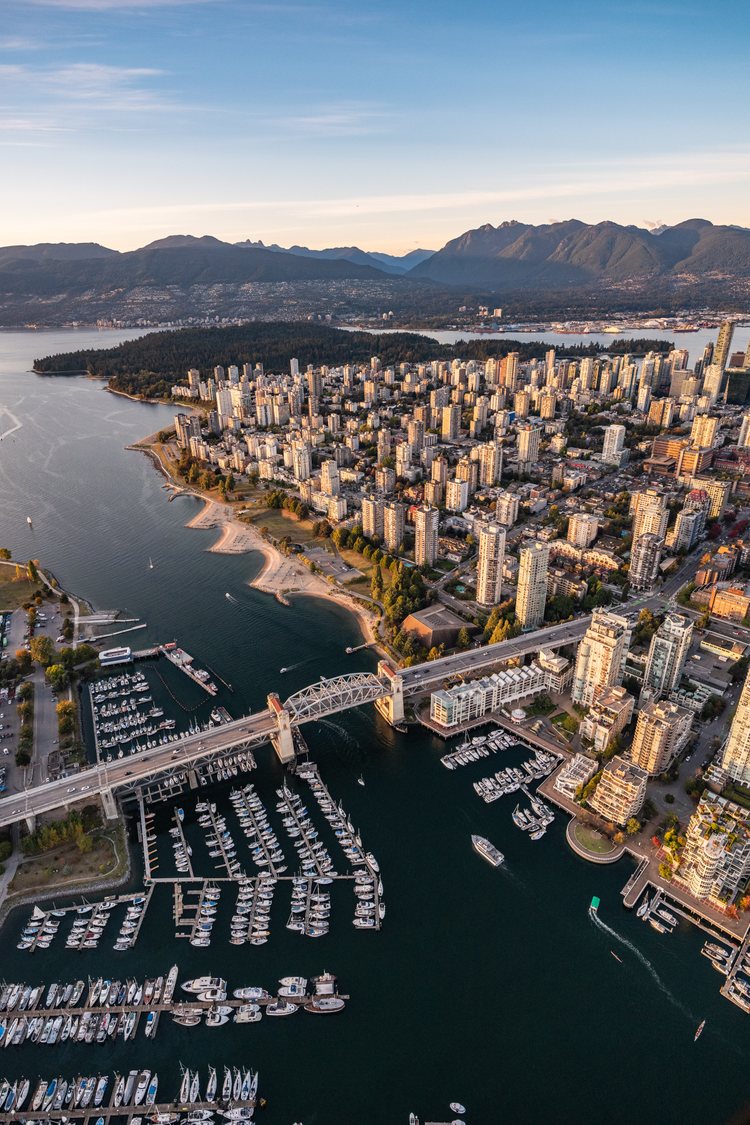 travel
The Vancouver Vintage Stores Guide 2021
Our updated guide to the best vintage stores in Vancouver, Canada! The city has an amazing amount of vintage, great cafes, and friendly neighborhoods.
Liisa Jokinen · Sep 14, 2021
Cover photo: Destination BC
Our updated Vancouver Vintage Guide includes the most interesting vintage stores in Vancouver, and our Google Maps list helps you with navigating.
Gastown
Gastown is where the action is. All the vintage stores are close to each other so if you have a limited amount of time for vintage shopping, head to Gastown.
Hey Jude
A pretty little shop with a carefully curated, contemporary-looking vintage section. Natural materials, light-blue jeans, straw hats, ceramics, all the little cute things. The store where it is really hard to resist buying something. "With a high emphasis on natural fibers, clean cuts and shapes and cohesiveness, each collection is curated by founders, Lauren Clark and Lyndsey Chow."
Hey Jude
315 Abbott St
Tue–Sat 11-5.30pm
Sun 12-5pm
(Closed Monday)
@heyjudeshop
Community Thrift & Vintage
Founded in 2011, Community Thrift & Vintage is a social enterprise shop, selling recycled fashion at a low price point. The store supports at-risk people and all their profits are donated to the PHS Community Services Society. There are two stores on the other sides of the same block: the Carrall Street store is more about girly stuff and dresses, the Hastings street store is more unisex (think tees and jeans). Affordable prices: shorts $14-16, summer tops starting from $12.
Community Thrift & Vintage
Unisex Shoppe
11 W Hastings St
+1 (604) 629-8396
Mon-Sat 11-7
Sun 12-5
Community Thrift & Vintage
Frock Shoppe
311 Carrall St
+1 (604) 682-8535
Mon-Sat 11-7
Sun 12-5
@communitythriftandvintage
Far Out Vintage
First, there was the Farout Cafe selling coffee and vintage, and then 2.5 years ago the Far Out Vintage store was born. White-walled space is filled just enough stuff to still let the store breathe and make browsing easy. Trendy, fashionable items mostly from the 80s and 90s that sell fast: tie-dye, sporty shorts, great denim, Hawaiian shirts. (This was when we visited the store in early June so assuming fall collection is more winter-y!) Most of the items are priced under $20.
Far Out Vintage
165 E Cordova St
+1 (604) 369-8916
Mon-Wed 12-6
Thu-Sat 12-7
Sun 12-5
@farout_vintage
Erin Templeton
A leather workshop with a large selection of curated vintage. The unique combination deserves a mention. All vintage is hand-picked by the founder and designer Erin Templeton herself.
Erin Templeton
511 Carrall St
+1 (604) 682-2451
Mon-Sat 11-6
@erin_templeton
Kool Thing Vintage
We love how lovingly this store is curated and maintained! Vintage t-shirts are the most popular with the customers but Forrest Silver and Mysa Kaczkowski sell lots of other kool stuff too from the 60s up till the early 00s. The focus being the 90s wearable vintage.
Kool Thing Vintage
433 Columbia St
Mon-Sat 11-6
Sun 12-6
@koolthingvintage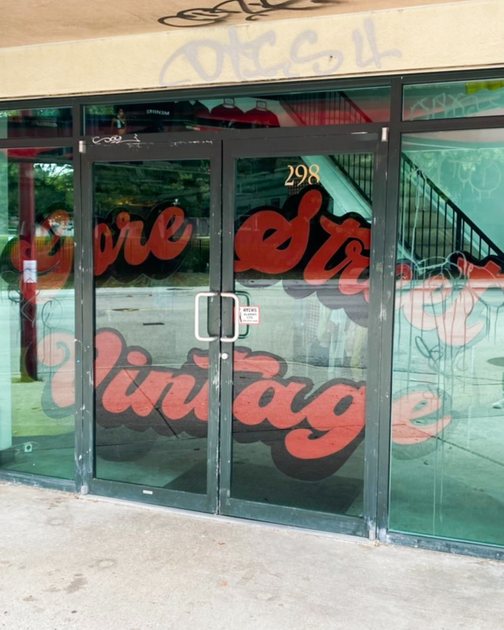 Gore Street Vintage
The newest and biggest in Vancouver? A collective of over 20 vendors, specializing in 90s/y2k but also plenty of 80s and older for the true vintage heads. Over 2000sqft of vintage goods. Cash for clothes and there is a massive $10 per item pile!
Gore Street Vintage
298 E Georgia St
Mon-Sun 12-20
@gorestreetvintage
East Vancouver
It is worth venturing to the east part of Vancouver, too. Check out these cute stores and also the many thrift stores in the neighborhood.
Mintage
Classic, traditional American vintage. A huge store (over 3000 square feet) fulfilling all your classic vintage dreams from cowboy boots to Western shirts and 50s dresses. Founded in 2005, by a Vancouver vintage veteran.
Mintage
1714 Commercial Drive
+1 (604) 646-8243
Mon-Sat 10-7
Sun 11-6
@mintage
Little Miss Vintage
A sweet little vintage shop selling women's and men's vintage clothing. This blurb from their website summarizes it all: "We love 30's, 40's, 50's, 60's, 70's, 80's, rockabilly, rocker, rock 'n' roll, pin-up, kitten, disco, dancing queen, boho, hippie, campus, punk, mod, go-go, twiggy, Diane von Furstenberg, vested gentress, tiki, Carnaby, new wave, slouch, thigh-high, ankle, skinny, fitted, flared, babydoll, wrap, tent, A-line, funk, phat, leather, vinyl, patent, polyester, cotton, linen, gabardine, rayon, day wear, night wear, lounge wear, sequin, shiny, spandex, sparkle, rhinestone, pearls, chunky, beads, boots, shoes, pumps, party dress, gown, suit, jacket, blazer, top, bottom, pant, skirt, belt, suspender, bowtie, tie, ascot, hat, derby, fedora, purse, clutch, bag, bangles, jewelry, cufflink, and pin."
Little Miss Vintage
941 Commercial Drive
+1 (604) 255-3554
Tue–Sat 11-6
Sun & Mon 12–5
@littlemissvtg
Main Street
Main Street has a crazy amount of thrift, vintage, and consignment stores. You can easily spend a whole day hopping from a store to another.
Woo Vintage
I could have stayed in this store forever, chatting with the friendly owner Natalie, and checking the hand-written tags with little stories about the items. Vintage pieces truly have stories to tell and Natalie shares them in a great way.
Woo Vintage
4393 Main St
+1 (604) 687-8200
Closed Mon-Tue
Wed-Thu 11.30-6
Fri 11.30-6.30
Sat 11-6
Sun 12-5.30
@woovintage
Burcu's Angels
The longest-standing vintage store in Vancouver, founded in 1995. Two storefronts side by side full of true vintage = huge selection for the ones who like 50s dresses and hats, suits, kaftans. "Our criteria for selection are color, texture, history, and magic."
Burcu's Angels
3128 Main
+1 (604) 428-6480
Mon-Sun 11-7
@burcusangels
Bohemia Gallery
We loved their upstairs portion called The Loft. Opened in 2004, now has over 3000 square feet of retail space. Best be described as 'boho chic meets retro crazy'.
Bohemia Gallery
3243 Main Street
+1 (604) 874-2781
Mon-Fri 11.30-6.30
Sat 11-6.30
Sun 12-6
@bohemiagallery
C'est la Vie
This colorful vintage & consignment store has been selling selected vintage and up-to-date fashion/designers for both men and women since 2002. Emphasis on: the 70s, quality, good materials like silk, linen, cashmere.
Owner Faustine Faure-Podguszer inherited her love for fashion and vintage from her mom, a fashion designer in Paris. Together they would visit flea markets to find ideas for her new collections.
C'est la Vie
3247 Main Street
+1 (604)8762284
Mon-Sun 12-6.30
@cestlavievintage2
F as in Frank
Your 90s vintage paradise! Popcorn tops, tees, aloha shirts, track pants, Hilfiger, Polo Sport. As youthful as a vintage store can get. Women's and men's vintage plus reworked items.
F as in Frank
2425 Main St
+1 (604) 568-5130
Fri-Sat 11-8
Sun-Thu 11-7
@fasinfrank
The Rag Machine
The cheapest second-hand store in Vancouver is hiding behind the F as in Frank. You can't beat these prices: denim jackets $20, leather jackets $20, tops $6, dresses $10! Sick! Mostly 90s and 00s stuff.
The Rag Machine
2425 Main St
+1 (604) 428-7247
Sun-Thu 11-7
Fri-Sat 11-8
@theragmachine
Mintage Mall
If you only visit one store in Vancouver, make sure it is the Mintage Mall. As the name indicates, it is a mall full of vintage. The mall is curated by the owner of the Mintage Vintage store and I can tell you he does a great job. Awesome t-shirt vendors like Dead Union and Glorydays Fine Goods, Guts Club, Remix'd Vintage, and overall great, friendly vibes. I could spend hours inside this fun mall.
Mintage Mall
245 E Broadway
+1 (604) 428-673
Mon-Sat 11-7
Sun 11-6
@mintagemall
Stoxx Vintage
Nestled in the iconic Kingsgate Mall, Stoxx Vintage is a treasure trove of vintage clothing just waiting to be discovered. Specialized in 80s & 90s brand names such as Carhartt, LL Bean, Polo, Ed Hardy, Adidas, Nike, Harley Davidson and the widest selection of Levi's in town. Sports apparel, band tees, vintage denim, and staple flannels from Wrangler and Lee will cure your urge for all things previously loved. The store is family-owned and operated – and ask for Tricia, Trey or Aiden and receive 10% off your gem.
Stoxx Vintage
118-370 East Broadway
+1 (604) 875-9691
Mon–Wed 9.30–7pm
Thu–Fri 9.30–9pm
Sat 9.30–7pm
Sun 11–6pm
@stoxxvintage