travel
The Vancouver Vintage Guide
Best vintage stores in Vancouver, Canada! The city has an amazing amount of vintage, great cafes, and friendly neighborhoods.
Liisa Jokinen · Sep 3, 2019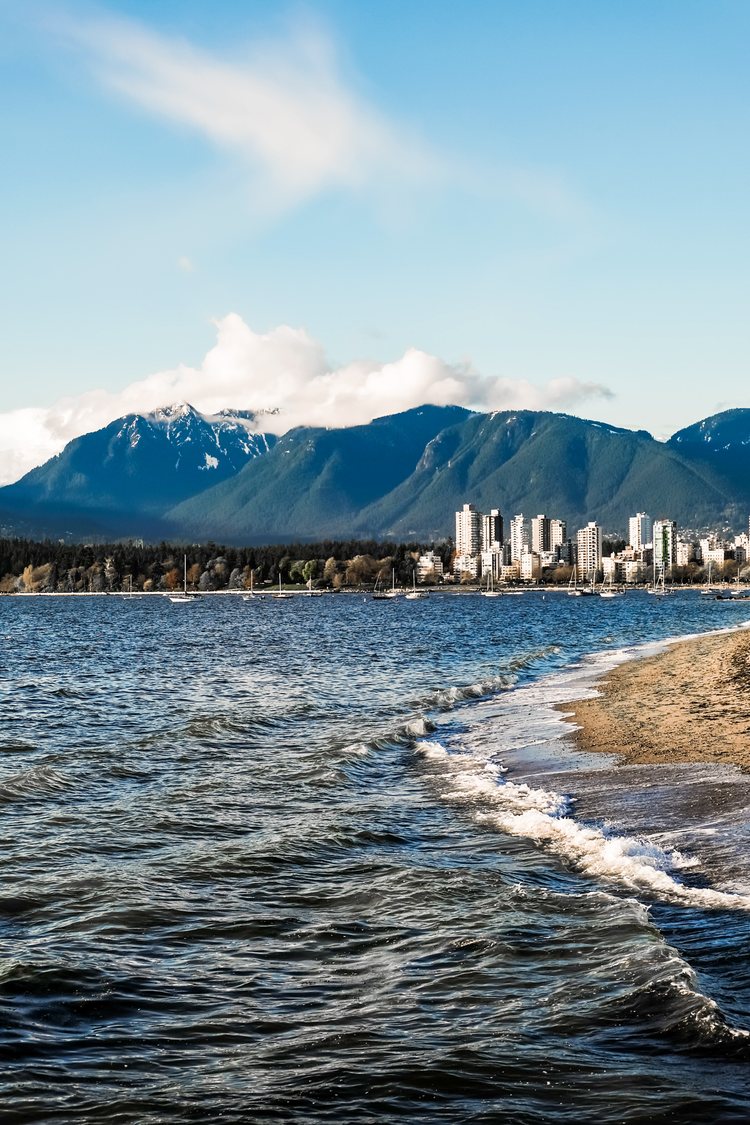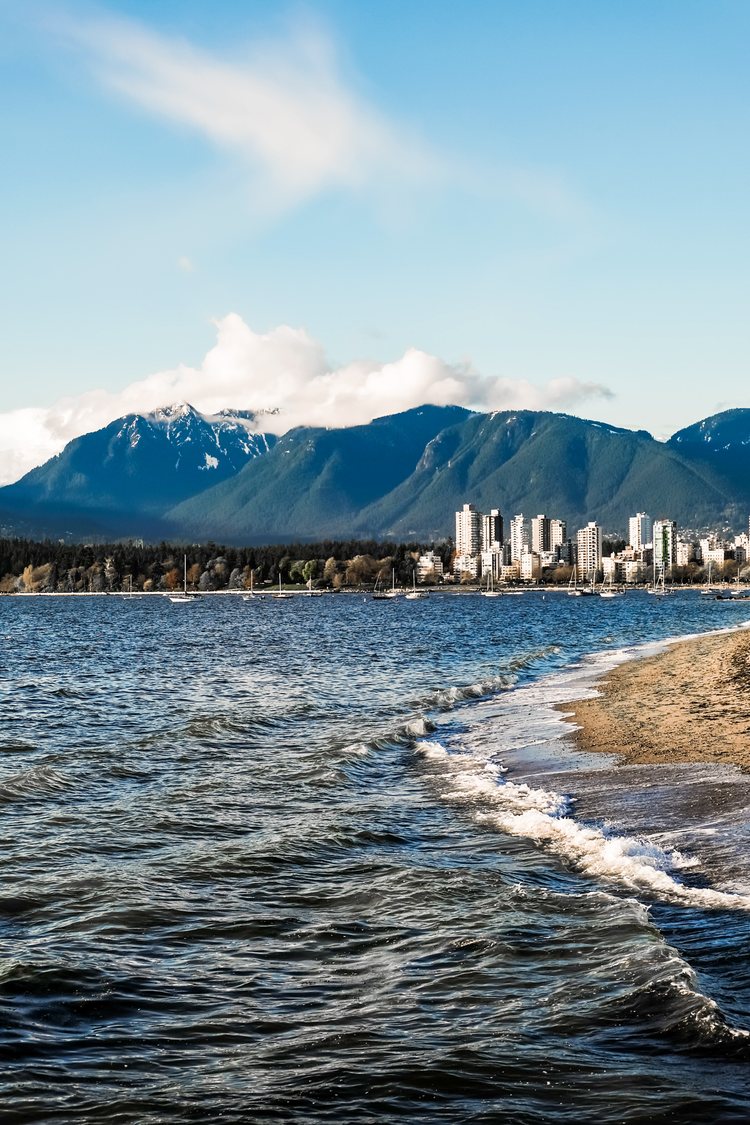 travel
The Vancouver Vintage Guide
Best vintage stores in Vancouver, Canada! The city has an amazing amount of vintage, great cafes, and friendly neighborhoods.
Liisa Jokinen · Sep 3, 2019

Our Vancouver Vintage Guide includes the most interesting vintage stores we found in Vancouver in June 2019. Our list for Google Maps helps you with navigating. It also lists some great consignment and thrift stores!
Gastown
Gastown is where the action is. All the vintage stores are close to each other so if you have a limited amount of time for vintage shopping, head to Gastown.
Hey Jude
A pretty little shop with a carefully curated, contemporary-looking vintage section. Natural materials, light-blue jeans, straw hats, ceramics, all the little cute things. The store where it is really hard to resist buying something. "With a high emphasis on natural fibers, clean cuts and shapes and cohesiveness, each collection is curated by founders, Lauren Clark and Lyndsey Chow."
Hey Jude
315 Abbott St
Mon-Sun 12-5
Tue-Sat 11-6
@heyjudeshop
Community Thrift + Vintage
Founded in 2011, Community Thrift & Vintage is a social enterprise shop, selling recycled fashion at a low price point. The store supports at-risk people and all their profits are donated to the PHS Community Services Society. There are two stores on the other sides of the same block: the Carrall Street store is more about girly stuff and dresses, the Hastings street store is more unisex (think tees and jeans). Affordable prices: shorts $14-16, summer tops starting from $12.
Community Thrift + Vintage
Unisex Shoppe
11 W Hastings St
+1-604-629-8396
Mon-Sat 11-7
Sun 12-5
Community Thrift + Vintage
Frock Shoppe
311 Carrall St
+1 604-682-8535
Mon-Sat 11-7
Sun 12-5
Far Out Vintage
First there was the Farout Cafe selling coffee and vintage, and then 2.5 years ago the Far Out Vintage store was born. White-walled space is filled just enough stuff to still let the store breathe and make browsing easy. Trendy, fashionable items mostly from the 80s and 90s that sell fast: tie-dye, sporty shorts, great denim, Hawaiian shirts. (This was when we visited the store in early June so assuming fall collection is more winter-y!) Most of the items are priced under $20.
Far Out Vintage
165 E Cordova St
Mon-Wed 12-6
Thu-Sat 12-7
Sun 12-5
+1 604-369-8916
@farout_vintage
Erin Templeton
A leather workshop with a small selection of curated vintage. The unique combination deserves a mention. All vintage is hand-picked by Erin Templeton herself.
Erin Templeton
511 Carrall St
Mon-Sat 11-6
+1 604-682-2451
@erin_templeton
Kool Thing Vintage
Kool Thing Vintage is a new addition to the Vancouver vintage scene but already making big waves! Vintage t-shirts are the most popular with the customers but Forrest Silver and Mysa Kaczkowski sell lots of other kool stuff too from the 60s up till the early 00s. The focus being the 90s wearable vintage.
Kool Thing Vintage
433 Columbia St
Mon-Sat 11-6
Sun 12-6
@koolthingvintage
Faulkner
Hard to find, easy to love. A nondescript door on East Hastings Street, where Vancouver's homeless people gather, leads to a seemingly empty store with just some random old furniture laying around. But look up and you will find a small but well-curated collection of men's sportswear and designer vintage from the likes of Prada Sport, Stone Island, and Undercover. The British owner James travels as far as Japan on his buying trips.
Faulkner
Update July 2021: Permanently closed.
@shopfaulkner
Duchesse Vintage
So much love has been put into this store that it melts my heart. I have rarely seen a store so nicely organized and maintained. Hand-written cute notes all over. Classic, wearable, easy vintage. Lots of retro decorations, too.
Duchesse Vintage
Update July 2021: Temporarily closed.
@duchessevintage
East Vancouver
It is worth venturing to the east part of Vancouver, too. Check out these cute stores and also the many thrift stores in the neighborhood.
Burcu's Angels
The longest-standing vintage store in Vancouver, founded in 1995. Two storefronts side by side full of true vintage = huge selection for the ones who like 50s dresses and hats, suits, kaftans. "Our criteria for selection are color, texture, history, and magic."
Burcu's Angels
2723 E Hastings St
Mon-Sun 11-7
+1 604-428-6480
@burcusangels
Mintage
Classic, traditional American vintage. A huge store (over 3000 square feet) fulfilling all your classic vintage dreams from cowboy boots to Western shirts and 50s dresses. Founded in 2005, a Vancouver vintage veteran.
Mintage
1714 Commercial Drive
Mon-Sat 10-7
Sun 11-6
+1 604-646-8243
@mintage
Main Street
Main Street has a crazy amount of thrift, vintage, and consignment stores. You can easily spend a whole day hopping from a store to another.
Woo Vintage
I could have stayed in this store forever, chatting with the friendly owner Natalie, and checking the hand-written tags with little stories about the items. Vintage pieces truly have stories to tell and Natalie shares them in a great way.
Woo Vintage
4393 Main St
Closed Mon-Tue
Wed-Thu 11.30-6
Fri 11.30-6.30
Sat 11-6
Sun 12-5.30
+1 (604) 687-8200
@woovintage
Bohemia Gallery
This store looked random at first sight but I loved their upstairs portion called The Loft especially. Even scored a buttery yellow two-piece blazer-shorts set I've been wearing constantly all summer. Mother-and-daughter opened Bohemia Gallery in 2004 and they now have over 3000 square feet of retail space. Best be described as 'boho chic meets retro crazy'.
Bohemia Gallery
3243 Main Street
Mon-Fri 11.30-6.30
Sat 11-6.30
Sun 12-6
+1 (604) 874-2781
@bohemiagallery
F as in Frank
Your 90s vintage paradise! Popcorn tops, tees, aloha shirts, track pants, Hilfiger, Polo Sport. As youthful as a vintage store can get. Two flagship locations (one in Vancouver, one in Toronto) and a Frankie Collective Van selling women's and men's vintage plus reworked items in the TopShop level of the Hudson's Bay Vancouver.
F as in Frank
2425 Main St
Fri-Sat 11-8
Sun-Thu 11-7
+1 604-568-5130
@fasinfrank
The Rag Machine
The cheapest second-hand store in Vancouver is hiding behind the F as in Frank. You can't beat these prices: denim jackets $20, leather jackets $20, tops $6, dresses $10! Sick! Mostly 90s and 00s stuff so not true vintage.
The Rag Machine
2425 Main St
Sun-Thu 11-7
Fri-Sat 11-8
+1 604-428-7247
@theragmachine
Mintage Mall
If you only visit one store in Vancouver, make sure it is the Mintage Mall. As the name indicates, it is a mall full of vintage. The mall is curated by the owner of the Mintage Vintage store and I can tell you he does a great job. Awesome t-shirt vendors like Dead Union and Glorydays Fine Goods, a tarot vendor, and overall great, friendly vibes. I could spend hours inside this fun mall.
Mintage Mall
245 E Broadway
Mon-Sat 11-7
Sun 11-6
(604) 428-673
@mintagemall
Cover photo: Adriana W. Van Leuuwen