travel
The Portland Vintage Stores Guide 2021
Our updated guide to vintage clothing shopping in one of the greatest cities in the US, Portland, Oregon.
Liisa Jokinen · Jun 22, 2021
Cover photo: Justin Katigbak, Travel Portland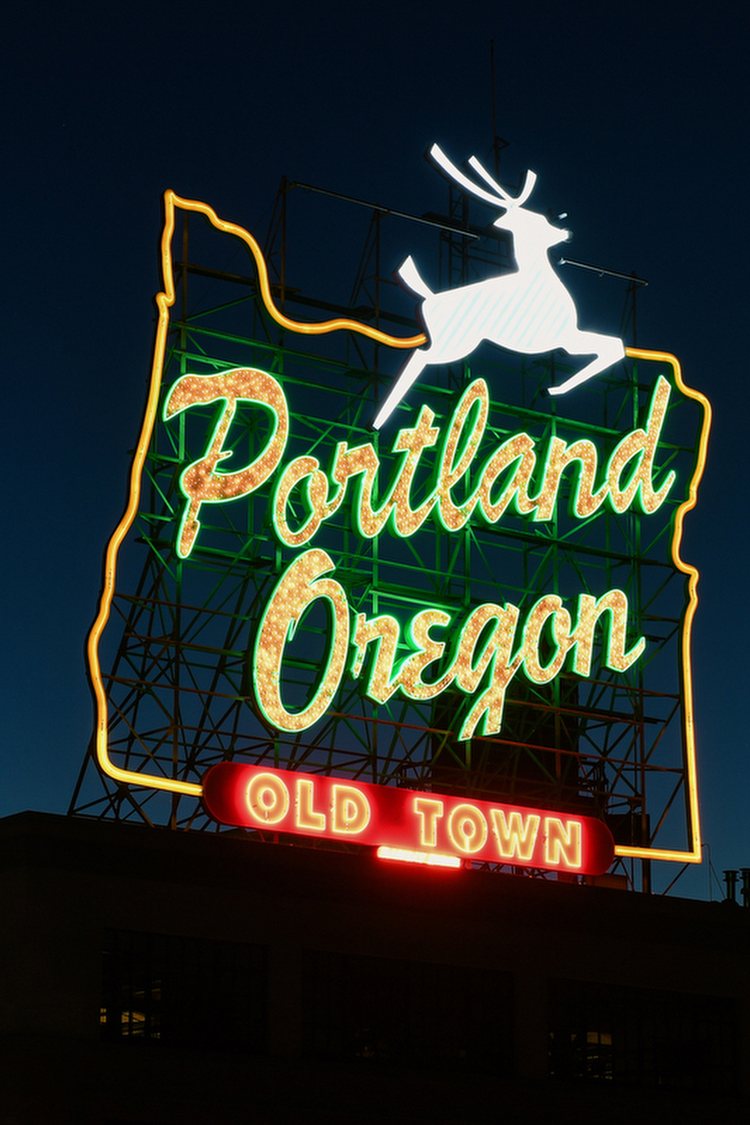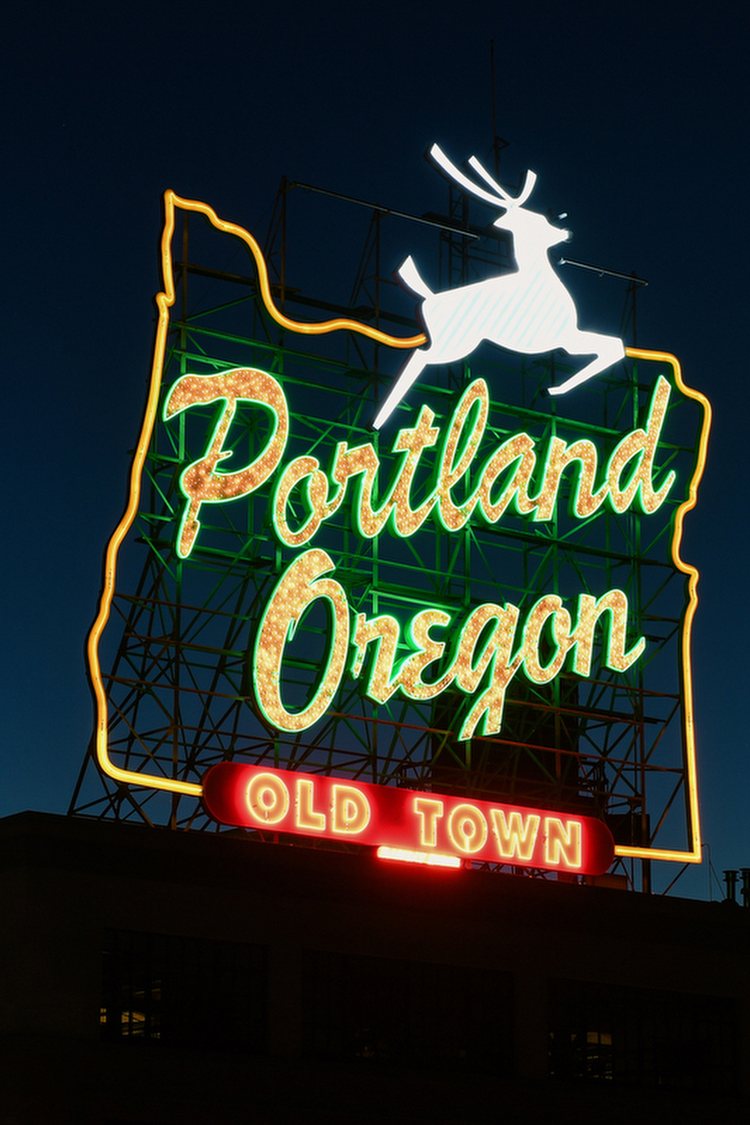 travel
The Portland Vintage Stores Guide 2021
Our updated guide to vintage clothing shopping in one of the greatest cities in the US, Portland, Oregon.
Liisa Jokinen · Jun 22, 2021
Cover photo: Justin Katigbak, Travel Portland
Portland is one of the best cities for vintage shopping in the US. Despite the pandemic, there are still over 20 vintage stores plus several antique and furniture halls which often sell some vintage clothing, too.
If you're going vintage hunting in Portland, make sure to load our Google Maps list to find all the destinations.
We arranged the stores in nine groups (a mix of street names and neighborhoods) which hopefully helps your navigation!
Hawthorne Boulevard
Hawthorne Boulevard in Southeast Portland is a good spot to start your vintage shopping as it is home to some of the city's most well-known vintage stores.
House of Vintage
This is the store that most people think of when they are asked where to shop vintage in Portland. The gigantic, labyrinthine space opened in 1998. Today around 60 sellers sell their gems inside the hall, some of them for over 10 years in a row. There is a year-long waitlist if you want to become a House of Vintage vendor!
Rambling through the booths and racks feels like visiting a thrift store but a nicely curated one. Items are organized by dealer so it is easy to spot which ones have stuff for you. There is an insane amount of t-shirts, sweaters, and jeans, for guys, too.
House of Vintage
3315 SE Hawthorne Blvd
(503) 236-1991
Mon-Sun 11-7
@houseofvintagepdx
Red Light Clothing Exchange
This buy-and-sell store has been in business for over 20 years. Two huge rooms, one for gents and one for ladies, in a space that looks like a former Chinese restaurant with its dark-red walls and painted dragons on balcony railings. The store is great for polyester tops, all kinds of dresses, and any kind of costume you might need. Once a month the store has a 1-dollar sale. Epic? I bet so!
Red Light Clothing Exchange
3590 SE Hawthorne Blvd
(503) 963-8888
Mon-Thu 11-8
Fri-Sat 11-9
Sun 12-7
@redlightclothingexchange
In Real Life
One of Portland's newest vintage stores features a "curated, eclectic and thoughtful collection", as described by a friendly shop assistant. Everything is color-coordinated, and there are no separate men's and women's sections as the store wants to be gender-neutral and inclusive. Sizes range from XS to XL. Most pieces are easy-to-wear everyday basics. A great number of jeans and a rack dedicated to linens in all colors of the rainbow.
In Real Life
3623 SE Hawthorne Blvd
Mon-Sun 11-7
@in_real_life_shop
Magpie Vintage
What a treasure trove this store is! Psychedelic 60s prints, cute bell-bottoms in pastel colors, peasant dresses, 20s silk dresses; without forgetting menswear and 90s vintage. The prices are reasonable. We loved the art-deco-styled fitting booths.
Magpie Vintage
1960 SE Hawthorne Blvd
(503) 946-1153
Mon-Sat 12-7
Sun 2-6
@magpievintage
Division Street
After exploring Hawthorne Boulevard, walk a few blocks south to the cute Division Street.
Artifact: Creative Recycle
Artifact feels like a gathering space for the neighborhood. This busy buy, sell, trade and consign store is everyone's favorite and it's easy to understand why: Most home decor and clothing pieces are under $20, and once a week during the summer the store has a $1 Funday Flea alleyway sale, where all the profits go to a rotating non-profit.
Artifact: Creative Recycle
3620 SE Division St
(503) 230-4831
Mon-Sun 11-7
@artifactpdx
Xtabay Vintage
The most glamorous vintage store in Portland has a beautiful selection of dresses for your more special occasions. The store is famous for its full-skirt 50s dresses and vintage bridal gowns. A house seamstress takes care that everything fits you perfectly and is in pristine condition.
Xtabay Vintage
2515 SE Clinton St
(503) 230-2899
Open by appointment.
@xtabayvintage
Red & Friends
Red & Friends is a community-driven store, dedicated to showcasing local vintage vendors, creatives, and creators. Every rack is a unique, curated reflection of one of the vendors. Everything from vintage band tees, to kitschy dresses, to electronics and housewares. Not to mention, a huge collection of film cameras, camcorders, and TVs. Currently, 10+ 'friends' with specialized collections in store, making it easy to find something for everyone!
Red & Friends
3376 SE Powell Blvd
Mon-Sat 1-7
@redandfriendspdx
Hollywood
Make an excursion to Hollywood to explore the many stores on the busy Sandy Boulevard.
Hollywood Babylon
Hollywood Babylon specializes in 70s, 80s, and 90s vintage and is aiming to keep the old vibe of Portland up. Reasonable prices and fun finds! Like a Pendleton two-piece flannel set for $134, pretty 40's dressing gowns, and a Chanel-vibed dark blue wide-legged romper for $38.
Hollywood Babylon
4512 NE Sandy Blvd
Tue-Sat 12-7
Sun 12-5
@hollywoodbabylonpdx
Teal Flamingo
Teal Flamingo is a hair salon and a buy-sell-trade store, selling and buying modern and true vintage clothing. Eclectic, retro, unisex clothing for all.
Teal Flamingo
1925 NE 42nd Ave, Suite B
(971) 279-2262
Tue-Fri 11-7
Sat 10-6
@tealflamingo
Ray's Rag Time Hollywood
The most exciting and legendary vintage store in the City of Roses. The founder Ray Tillotson spent years as a performer and working backstage in theater and film and founded his legendary store more than 30 years ago. Now he works as a buyer for the store while Lisa Beyer owns the store. Ray's Rag Time is the store where Courtney Love bought her 30's gowns and cut them to mini-length in the fitting room. Other famous customers are Chloë Sevigny, George Clooney, and many musicians from bands like Florence and the Machine and The Kooks. Clothing treasures date from as far back as the 1890s.
Ray's Rag Time Hollywood
4059 NE Sandy Blvd
(503) 226-2616
Tue-Sat 13-18
@raysragtimehollywood
NE 28th Avenue
The 28th Avenue is home to some of the city's newer vintage stores like Banshee and Wyld Stallyns. While you are in the neighborhood, check also Tip Top Vintage – they sell mostly vintage furniture and homegoods but there are always some clothing items, too.
Hollywood Vintage
This huge vendor mall is a Hollywood equivalent to the Hawthorne Boulevard's House of Vintage. Up to 70 vendors sell their clothing items, accessories, knick-knacks, home goods, and other treasures here.
Hollywood Vintage
2757 Northeast Pacific Street
(503) 233-1890
Mon-Sun 11-6
@hollywoodvintagepdx
Banshee
A contemporary and fresh take on women's vintage, natural fibers from cotton to silk, curated by three lovely ladies. Beautiful silk blouses, cute dresses, some rare designer items too. A bright, sunny store everyone should visit while in Portland.
Banshee
2410 E Burnside St
Thu-Tue 1-6, closed on Wed
@shopbanshee
Wyld Stallyns Vintage
If you love colorful 80s vintage or vintage leather motorcycle jackets, this is the store for you. Wyld Stallyns is one of the newest stores in Portland with a sharp, curated focus: fun 80s stuff only. They even have some authentic hammer pants, neon-colored bike pants, and a mini collection of thrifted unicorn artworks.
Wyld Stallyns Vintage
7 SE 28th Ave
Tue-Sun 12-7
@wyldstallynsvintage
Avant Garden Vintage
Andrea, the owner of Avant Garden Vintage, is a fourth generation Portlander, and has been in the vintage business for 23 years. You can be sure everything inside the store is true vintage, from the Victorian era to the 80s. The store specializes in vintage eyewear, mid-century menswear, the 20s and the 30s being Andrea's favorite decades to sell.
Avant Garden Vintage
2853 SE Stark St
(503) 283-4184
Open by appointment.
@avantgardenvintage
Valley Studios
The former Mister Sister is now Valley Studios. Vintage picks are inspired by the southern Arizona desert: earthy tones, natural fibers, airy pieces. Lots of white lace and blue denim.
Valley Studios
2205 E Burnside St
(503) 953-2588
Mon-Sun 11-7
@shopvalleystudios
Mississippi & Williams
Two fun streets full of nice bars and restaurants and some great vintage, too, of course!
Zero Wave
Inspired by new wave and other 80s pop culture and music, Zero Wave is popular among college students. Pretty 80s colors dominate the interior. 80s, 90s, and 00s vintage for every gender.
Zero Wave
722 N Killingsworth St
Mon-Tue and Thu-Sun 11-6
Closed Wed
(971) 266-3492
@zer0wave
Workshop Vintage
A nicely decorated and organized vintage store established in 2014. The high ceilings make the space feel airy and bright. Spotted some summery gingham pieces, many cute dresses, and great overcoats.
Workshop Vintage
4011 N Williams Ave
(503) 206-5813
Wed-Mon 11-6
@workshop_vintage
Alberta
Alberta is a fun street with many art galleries, nice restaurants, and several vintage clothing shops. In addition to the vintage clothing stores mentioned below, we recommend Cat Mom Vintage for furniture and homegoods!
Psychic Sister
Behind a tarot & gemstone store hides a huge ballroom-looking hall full of fancy vintage pieces: lots of 80s prom-style dresses, peplums, sequins, ruffles, shoulder pads, all kinds of wedding dresses from showy to modest and cute. A place for psychic wisdom, sisterhood, and magic!
Psychic Sister
1829 NE Alberta St
(971) 420-2962
Mon-Sun 11-6
@psychicsister
Zig Zag Vintage
Zig Zag Vintage sells easy, wearable everyday clothing, mostly from the 80s and the 90s. Everything is gender-neutral, natural materials and colors dominate. Also some rugs and jewelry.
Zig Zag Vintage
1476 NE Alberta St
(503) 737-5014
Mon-Sun 12-6
@zigzag_vintage
Mt Tabor
There are two new vintage stores in the proximity of Mt Tabor: Wink Vintage and Tigers Den Vintage. Both stores opened during the pandemic.
Wink Vintage
A curated shop specializing in mostly 70s and earlier, with the exception of some really special 80s and 90s items. Store owners do their best to source all sizes of clothing. "We know how frustrating it can be to not be able to find things that fit."
Also some housewares, records and a small section of VHS tapes – and a house line that is made locally in Portland by a female seamstress using vintage textiles sourced by Wink Vintage. She will be offering alterations and mending on site soon!
Wink Vintage
7909 SE Stark St
Wed-Sat 11-7
Sunday 11-5
@winkvintagepdx
Tigers Den Vintage
A new vintage store in town! Stay tuned until we get more information about this new spot.
Tigers Den Vintage
7035 NE Glisan St
Tue–Sun 11-7
@tigersdenvintage
Woodstock
This residential neighborhood in inner southeast Portland is a bit further away but it is the home of one of the most popular stores in the city: Red Fox Vintage.
Red Fox Vintage
This popular vendor mall has a little bit of everything: mostly second-hand clothing, some true vintage, also books, records, magazines, homegoods. A Man Cave room is dedicated to men's second hand: I spotted nice deadstock denim, perfectly-worn out Levi's, and nice Pendleton flannels. Red Fox is much loved by local people and that alone is a reason to check it out.
Red Fox Vintage
4528 SE Woodstock Blvd
(971) 302-7065
Mon-Sun 11-7
@redfoxvintagewoodstock
Downtown
Portland downtown used to be the home to many of the city's legendary vintage stores like Ray's Ragtime and Magpie. Now they have been moved away, and there is only one vintage store left.
Laundry
Your sports jersey mecca in downtown Portland. Great selection of Trail Blazers gear, snapbacks, band tees, Starter jackets, and "curated attire by Nike, Adidas, Polo, Tommy Hilfiger, and more".
Laundry
140 NW 4th Ave
Mon-Fri 12-6
Sat 12-7
Sun 12-5
@laundrypdx