stores
reDress – The First Rent-A-Rack Store in The US
Kati Kanerva founded the first-ever rent-a-rack store for second-hand clothes in the US and is planning to launch more.
Liisa Jokinen · Mar 29, 2022
Photos Cara McFarlane and Liisa Jokinen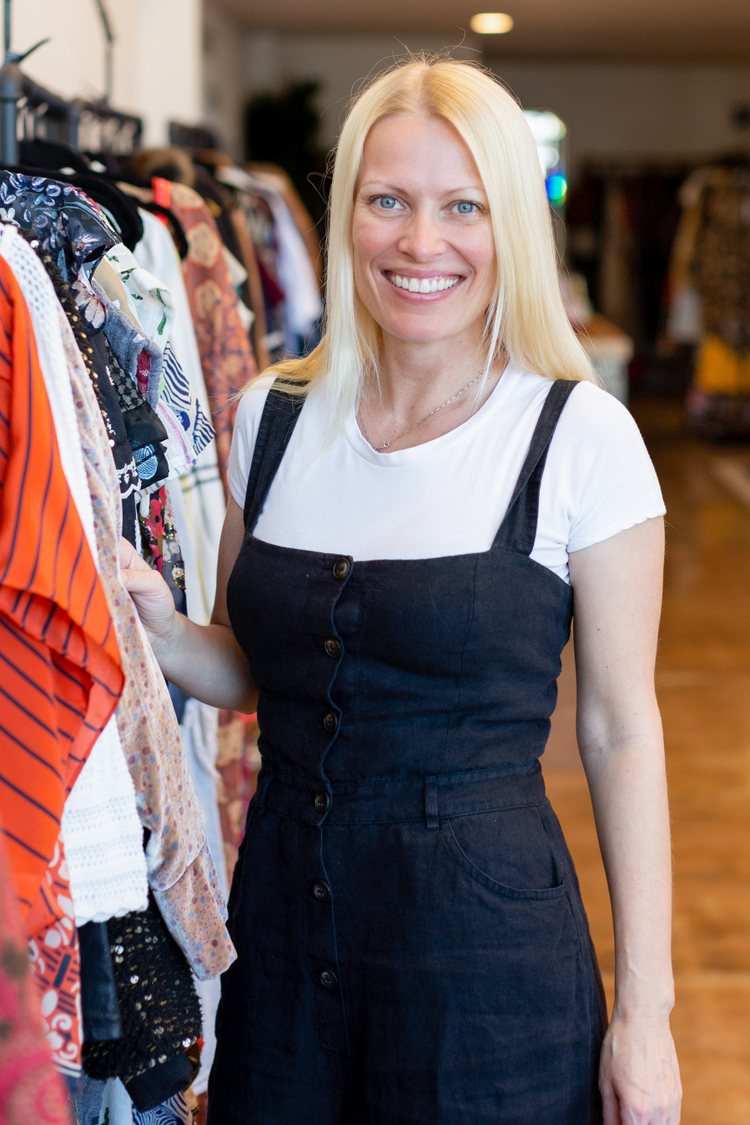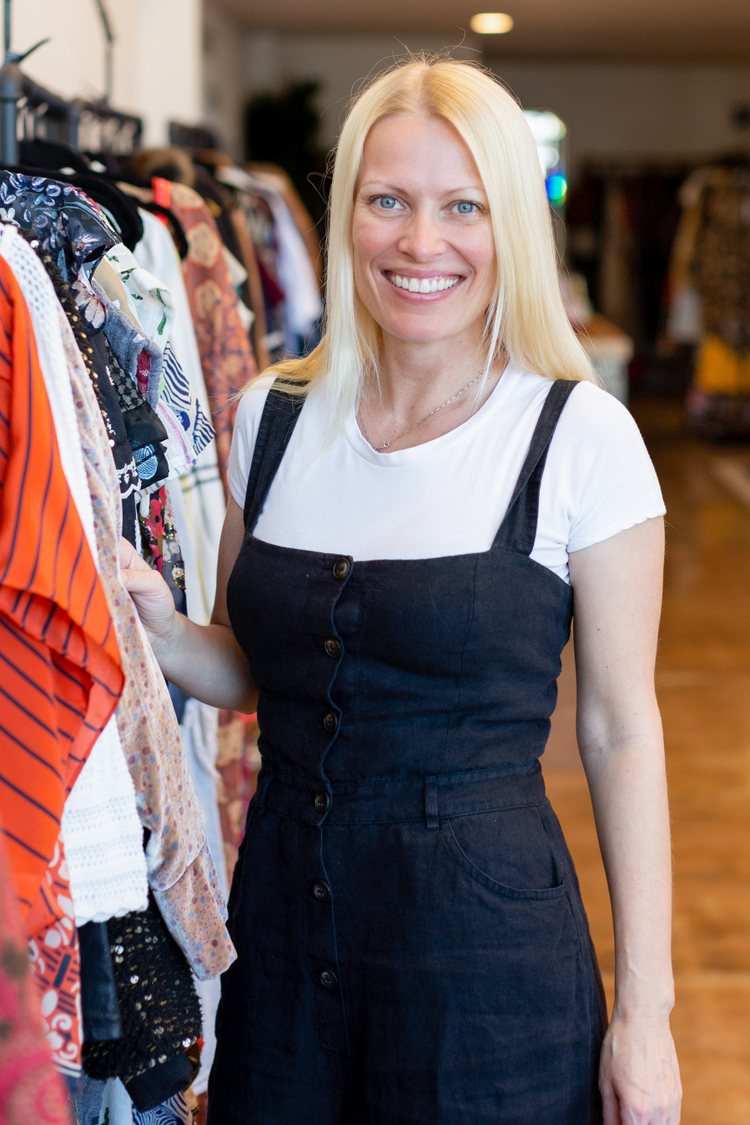 stores
reDress – The First Rent-A-Rack Store in The US
Kati Kanerva founded the first-ever rent-a-rack store for second-hand clothes in the US and is planning to launch more.
Liisa Jokinen · Mar 29, 2022
Photos Cara McFarlane and Liisa Jokinen
Most of us have the same dilemma: too many clothes just sitting in our closet. Rent-a-rack is a new (to America) concept that helps regular people at selling their old, unwanted clothes. Kati Kanerva founded the first US rent-a-rack store in Atwater Village, Los Angeles.
We interviewed Kati and some reDress customers to find out how the concept works.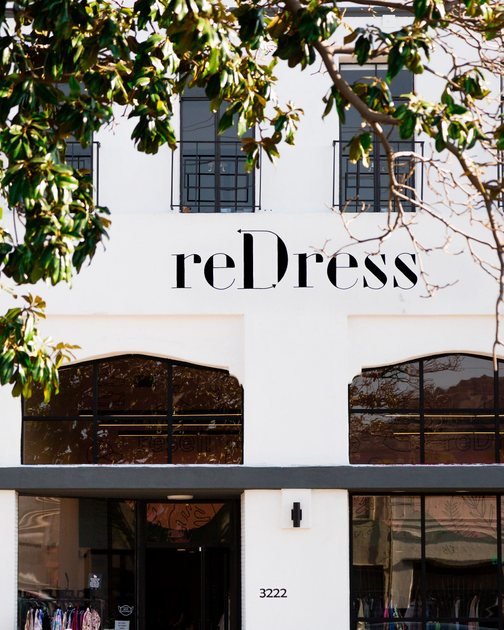 Kati, can you explain the concept of rent-a-rack and how does it work?
Rent-a-rack is a concept from Scandinavia and means that anyone can rent a rack from our shop and sell their preloved clothing with us. Vendors can bring a maximum of 50 pieces at once + 5 accessories (shoes or bags). We have an online platform where vendors can reserve a rack, price their items and track their sales in real-time. Once they sell something they can replace a sold item with a new one. We provide everything: coat hangers, hangtags, and security tags. It's a great way to recycle the clothes you don't wear anymore whilst making some extra money.
What made you launch the store in LA?
We moved to LA from Finland 4.5 years ago. Soon after, I realized the lack of places where you can easily sell the clothes you don't wear anymore. We used to sell our preloved clothing in rent-a-rack stores in Helsinki. My friend took the concept to Australia four years ago and it's been a huge success there. She encouraged me to open up one in LA. I had worked in TV industry the past 10 years and I was ready to try something new. Also knowing the environmental effects of fashion, especially fast fashion, we wanted to offer a place where people can easily sell their clothes. So, many different factors took us to the path of opening reDress.
The concept is well-known in Finland, how about other countries?
I know it definitely exists in other Nordic countries and there are similar shops in Switzerland, Netherland, and Great Britain. As I mentioned before my friend took the concept to Australia about 4 years ago and there's already multiple stores across the country. As far as we know the concept has been invented in Finland.
You opened the store last fall. How have the first months been?
It has been a great start. All the racks have been booked ever since we opened last fall and the vast majority of vendors have been very happy with the sales. On average our vendors have been making $500 in two weeks and the best sellers have been selling over $2.5K. We get positive feedback from the buyers every day and many people are wondering why this has not been in the US before.
What are your tips for someone who would like to rent a rack at your store?
Price your items thoughtfully – a good tip is to price to no more than 1/3 what you paid when the item was new. Of course, there are some exceptions like special vintage pieces. Bring only items that are in good condition and in season. Bring items that are either on-trend, timeless classics or special vintage pieces. The last few days of your rental period you can put your whole rack on sale if you wish.
Can anyone rent a rack at your store?
Yes, they can. Most of our sellers are private persons but we have had some influencers selling here, too.
What are your future plans?
This is only the beginning and more shops will open in the future – probably first in LA but why not later in other cities as well. We hope that selling the preloved clothes in rent-a-rack stores becomes a similar habit here in the US as it has been decades in Finland.
reDress sellers and shoppers
Analise Anderson sells vintage on Depop and at LA flea markets. In early 2022 she tried selling her inventory at reDress. What was the experience like?
"I loved it! The staff at reDress are helpful and friendly as well as knowledgeable about what sells well in stores. I'd say that compared to the workload of a flea market the experience of selling through reDress was fantastic. The return on investment is well worth it and I would love to see reDress open more locations around LA. I would recommend reDress to everyone and anyone looking to sell their clothes in an easy timely fashion for the least amount of effort and highest ROI. For pro sellers, I think reDress is a great way to get exposure for your brand and build a customer base. Insider tip: I think that customers of reDress are shopping mainly for newer brands and designer goods over true hard vintage think Depop vs. Etsy – an insider tip!"
Noelle Johnson moved to the area and quickly became a regular at reDress.
"I love reDress because of the variety. I never know what I'm going to find there and I think that's the fun part – the searching. I'd recommend the store to anyone looking to go on a little treasure hunt. There are so many different styles in there so I feel like there's something for almost everyone."
Susy Quinteros works as the supervisor at reDress. What are the pros and cons of a rent-a-rack concept in your opinion?
"Pros would be that it's a great side hustle, a productive way to get rid of clothes and recycle at the same time, you can do it with friends, and you will most likely make friends in our store too! Cons would be that it's a little tough for people who live far to be a part of it, and also shopping is only possible in person or through phone at the moment. We've had customers interested in wanting us to ship items to them in different states, but we don't do that. Hopefully, soon we will have more stores and options for people interested all over the country! But for now, we think it's a great stop for anyone who is visiting Los Angeles, as there is no other store quite like it."
reDress
3222 Glendale Blvd, 90039 LA
@redress.la