Travel
The Copenhagen Vintage Guide
Copenhagen is known for its many bikes, great Nordic food scene, and Danish design. But did you know that the city has a vibrant and steadily growing vintage scene, too?
Aug 6, 2019
Text: Frederikke Møller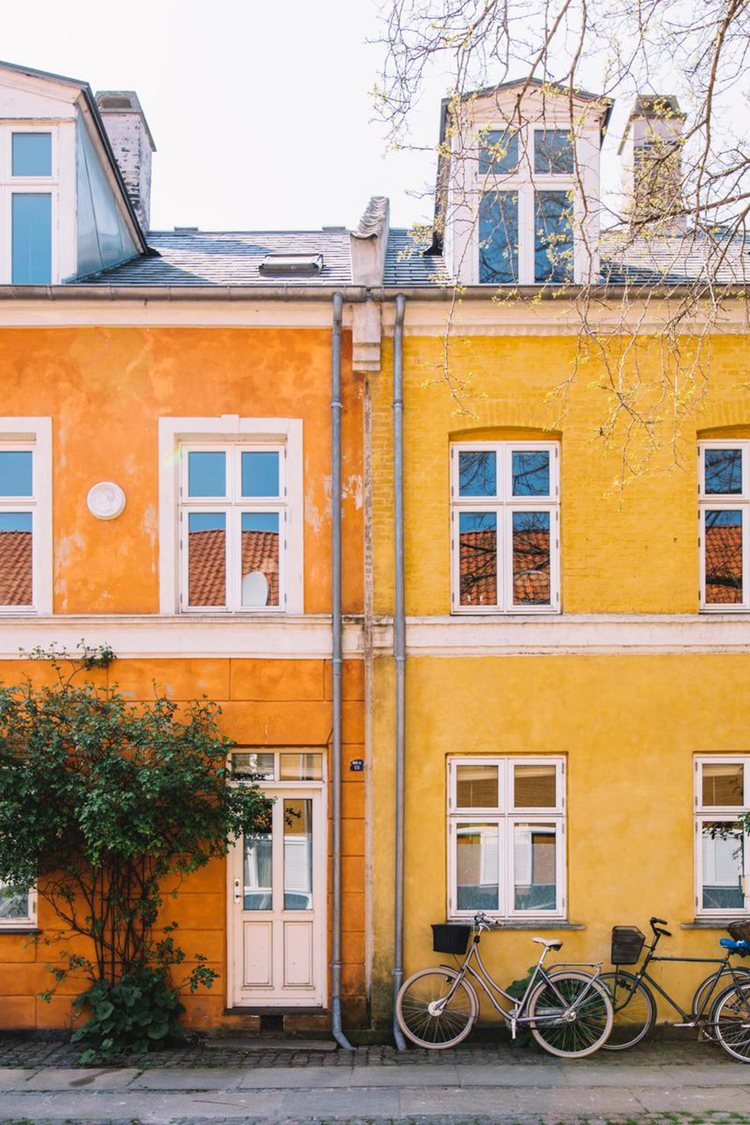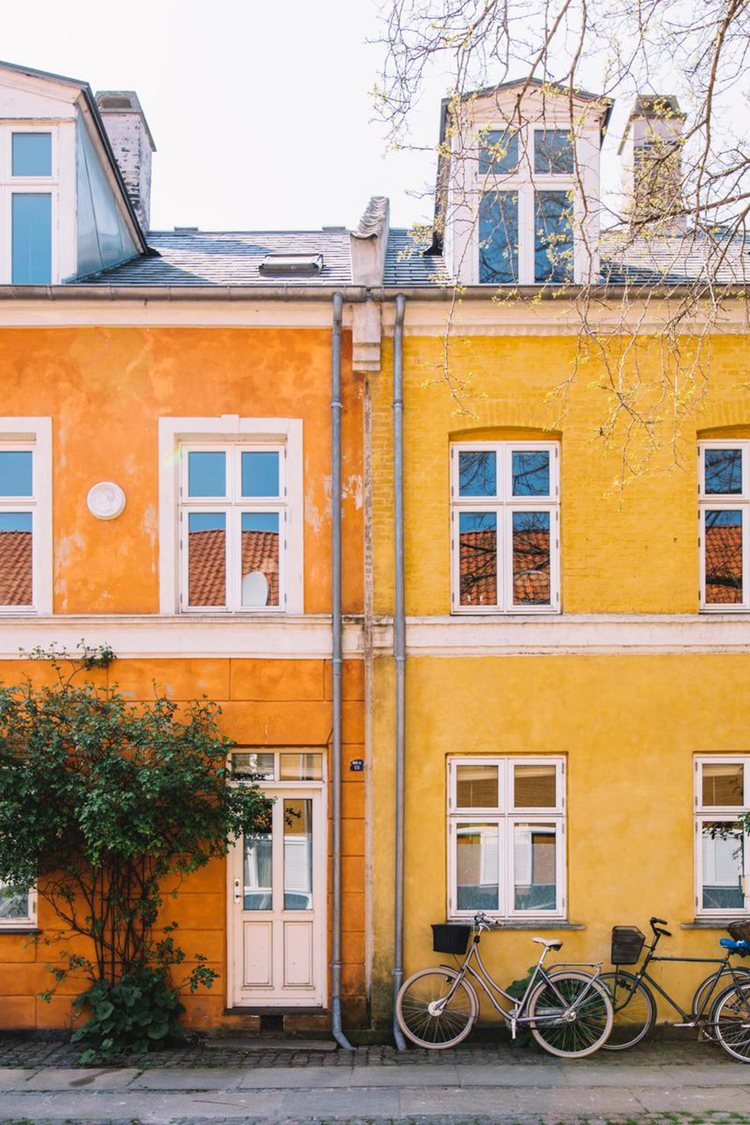 Travel
The Copenhagen Vintage Guide
Copenhagen is known for its many bikes, great Nordic food scene, and Danish design. But did you know that the city has a vibrant and steadily growing vintage scene, too?
Aug 6, 2019
Text: Frederikke Møller
Our Copenhagen Vintage Guide includes the best high-end vintage stores all within walking – or biking distance – of each other. Our Google Maps list can help you navigating from a store to another!
Time's Up Vintage
There's a reason why Lady Gaga and Naomi Campbell stop by Time's Up Vintage when they're in town. Think high-voltage glamour from Hermès, Yves Saint Laurent, Thierry Mugler, Chanel and the likes. My last stop there made me the happy owner of a Oscar de la Renta maxi summer dress. This store is your destination for some seriously unique vintage finds.
Time's Up Vintage
Krystalgade 4, Copenhagen K
Mon-Thur 11-6
Fri 11-7
Sat 10-5
+45 33323930
@timesupvintage
Paloma Vintage Copenhagen
A boho flower dress mixed with a Chanel jacket and a shocking pink boiler suit. This store has an eclectic and boho feel to it. But don't be fooled. It's all carefully selected and your next find there might be that 1920's lace dress you have always dreamt about.
Paloma Vintage Copenhagen
Grønnegade 29, Copenhagen K
Mon-Fri 11-5.30
Sat 11am-4pm
@paloma_vintage_copenhagen
Manulu Vintage
A Versace shirt or a Valentino jacket? This vintage shop carries some seriously glamorous brands. If you're into power prints (it could be leopard) and brands visit this shop. The last time I stopped by I noticed a blue Yves Saint Laurent jacket and an Akris trench coat.
Manulu Vintage
Læderstræde 36, Copenhagen K
Tue-Fri 11-5.30
Sat 11-3
+45 60126055
@manulu_vintage
Thirdhand Vintage
Quilted robes and maxi dresses give this store an airy feel. Dusty pastels and flowery textiles complement each other, and you are bound to walk out the door with a pretty floral robe or a designer pajama that will give you sweet dreams.
Thirdhand Vintage
Kompagnistræde 24, Copenhagen K
Tue-Fri 11-6
Sat 11-3
@thirdhand_vintage
Collect23
Slip dresses, embroidered shirts, housecoats and… wait, is that a Valentino dress? This store (only open on Wednesdays, check their webshop instead) is not one to be categorized. But you can be sure of a unique selection that ranges from silk jackets to beaded handbags and Yves Saint Laurent dresses.
Collect23
Gothersgade 27, Copenhagen K
Open Wed 3-7 or by appointment
+45 26122588
@collect23_
The Wilde Shop
This is one of the newcomers on the Copenhagen scene, but it has already been getting attention from Danish vintage hunters as well as a feature on vogue.com. Here you'll find designer brands such as Dior or Prada as well as no-name gems. Floral dresses mixed with 80's power shoulder jackets makes this an eclectic mix.
The Wilde Shop
Istedgade 108, Copenhagen V
Mon-Sat 12-6.30
+45 31 31 77 40
@thewildeshop

Transit Vintage
Cotton and silk dresses with an 80's twist, boiler suits, and the occasional necklaces and shoes. On my last visit, I spotted (ahem, bought) a great hard-to find-Vuokko skirt. Fresh, handpicked and with a selection that fits most budgets.
Transit Vintage
Ryesgade 1, Copenhagen N
Tue-Thu 12-5.30
Fri 12-6
Sat 12-4
@transit_vintage
Jerome Vintage
Carefully curated and contemporary. This vintage store carries classic brands such as Celine, Courreges, Yves Saint Laurent, and Givenchy alongside handpicked no-name gems. The last time I was there I spotted a beautiful Courreges trenchcoat and a velvet patchwork jacket. A look at their Instagram account says it all. A sharp eye for edgy styling and a selection to boot. This store has gained wide international recognition, and the clothes are out the door before you can blink.
Jerome Vintage
Gammel Kongevej 105, Frederiksberg
Tue-Fri 11-6
Sat 11- 3
@jerome_vintage
Cover photo: Visit Copenhagen.