travel
The Best Vintage Stores in Hudson Valley
Kym Chambers, founder of Chambers Vintage, lists her favorite vintage stores in Hudson Valley, NY.
Kym Chambers · Jul 27, 2021
Cover photo: NYSDED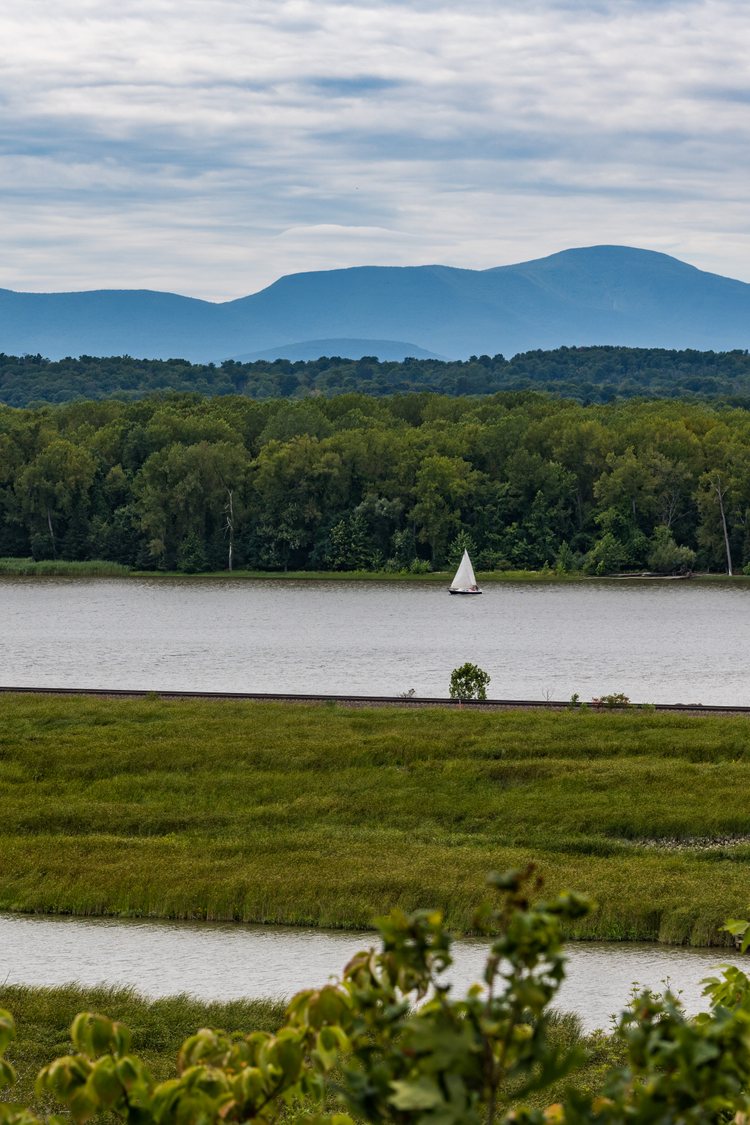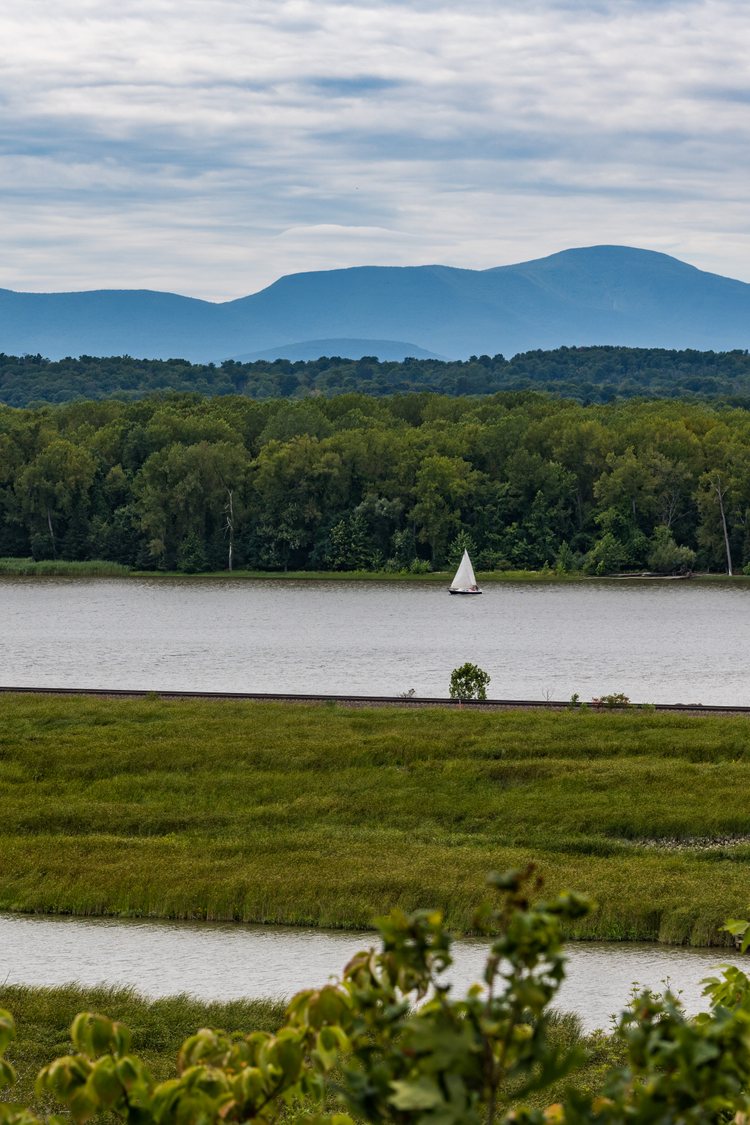 travel
The Best Vintage Stores in Hudson Valley
Kym Chambers, founder of Chambers Vintage, lists her favorite vintage stores in Hudson Valley, NY.
Kym Chambers · Jul 27, 2021
Cover photo: NYSDED
If you're reading this, chances are you are rightly obsessed with the Hudson Valley any season of the year and wearing vintage any day of the week. These two descriptors define my current state of mind. I recently moved my vintage business (Chambers Vintage) from the bustling borough of Brooklyn two hours north to the quaint and beautiful town of Saugerties, New York.
In the meantime, I've been exploring all of the delicious vintage clothing stores in and around the Hudson Valley. There is more than enough to satiate the desires of even the most discerning borough resident galavanting in the wilderness of upstate New York.
While it doesn't seem to matter what town you're in, there will be an offering of cutely curated antique stores selling vintage clothing and wares, countered by more tightly edited shops with entire libraries of clothes, shoes and accessories to fit any style or budget. It's all about knowing where to go, because the Hudson Valley has so much to offer. Here are my top 6 stores not to be missed!
Antigo
We cannot talk about vintage upstate without talking about Hudson. Known as a mecca for antique aficionados far and wide, Hudson also boasts enough stellar vintage to make you weak in the knees. If you like the hunt, especially an exciting one that feels like entering a time machine, Antigo is the place for you. With its racks of clothing ranging from designer to obscure, and the plethora of small objects to adorn your body and your life, shoppers never truly know what they'll walk out of herewith.
Antigo
337 Warren St
Hudson, NY 12534
Mon-Thu, Sun 11-7
Fri 11-8
Sat 11-9
@antigo_hudson
Proprietors
A new addition to Hudson's famed Warren Street, Proprietors provides a space to cultivate your personal style by pulling from the collections of various awesome vintage brands, all under one roof. Proprietors is a co-op shop with five different brands: Walk the West, Lauren Brinkers, La Relance, the Stonework, and La Poubelle Vintage. With the shop's pristine and easy-to-navigate interior, anyone can feel right at home among these racks of vintage finery.
Proprietors
558 Warren St
Hudson, NY 12534
Thu-Sun 12-5
@proprietorsny
Lovefield Vintage
Located in the creative capital of Hudson Valley, Darbie Nowatka and Justin Rice's Lovefield Vintage has racks stacked with a whole lotta love. There's not a single piece in the store that Darbie wouldn't rock herself. The owners moved to Kingston from Brooklyn to assemble a wider community surrounding their curated vintage. From their selection of evening gowns, slips, coats, barrettes, sunglasses and jewelry, you don't want to miss this shop's vintage offerings.
Lovefield Vintage
37 N Front St
Kingston, NY 12401
Fri-Sun 11-5
@lovefieldvintage
Rock City Vintage
Their motto is "Dedicated to the preservation". Rock City Vintage has managed to not only provide consumers with the most cultivated collection of fashion but to provide a community surrounding it. Molly Farley, the stalwart of Rock City, doesn't stop at adorning people's closets, she brings people together to partake in a special area of the circular economy where we can learn from one another. For over 35 years, Farley has given lessons in upcycling classically cool textiles and fabrics, harkening back to the days when knowledge (and style) was passed down through generations. In today's world of fast fashion, it is refreshing to shop at a store where the message is one of nostalgia and respect for the living history we hold in our closets.
Rock City Vintage
5 Rock City Rd
Woodstock, NY 12498
@rockcityvintagerocks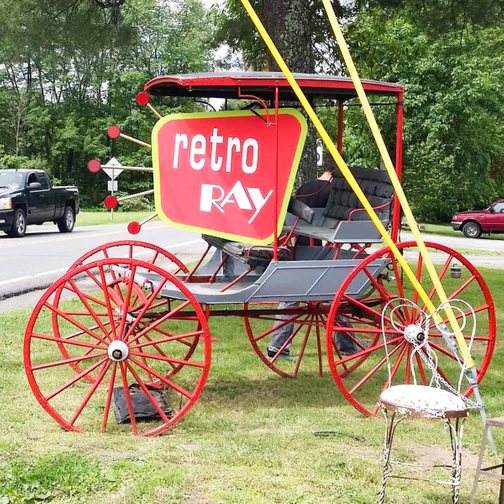 Retro Ray
You'll find this cavernous vintage hideaway while driving down the famed Highway 212 on the way to Woodstock. Just off the side of the road, a vintage paradise garage awaits you. Retro Ray, owned by Rayann Fatizzi, has been in the fashion world for over three decades working in costume and set design working with costume designers from television and film. She is the upstate go-to for those in the know. Located in West Saugerties, Ray's offers gorgeously preserved vintage from every 20th-century era you can imagine. You can even check her Facebook or Instagram where she posts some of her more recent finds. Be sure to ask about her paintings, which are a new hobby she's undertaken with the same gusto as collecting vintage clothes.
Retro Ray
858 Rt. 212
Saugerties, NY 12477
Wed-Mon 12-5
For 
appointments call or text 845-246 4492
@retrorayupstateny
Kingston Consignments
What could be better than getting paid for a great vintage piece you bought years ago but have no use for now? The only possible answer would be finding a new vintage piece to replace it. Since 2017, Kingston Consignments lets you do just that: exchange your vintage, and find a new home for someone else's. With the constant flow of exceptional vintage goods (from 1950s to the 1990s) in and out of this sprawling consignment shop, the owners focus on keeping it affordable and fun. Whether it can be found in the store's curated antique sections or on the multiple clothing racks scattered throughout this two-floor vintage paradise, there truly is something for everyone.
Kingston Consignments
66 N Front St
Kingston, NY 12401
Mon-Sat 10-6
Sun 11-5
@kingston_consignments
Finds more Hudson Valley vintage stores on our Google Maps list