people
The Art of Wearing an Ensemble
Lana Wharry wears ensembles, not individual pieces of clothing. Her outfits are walking pieces of art – and 100% vintage.
Liisa Jokinen · Dec 10, 2019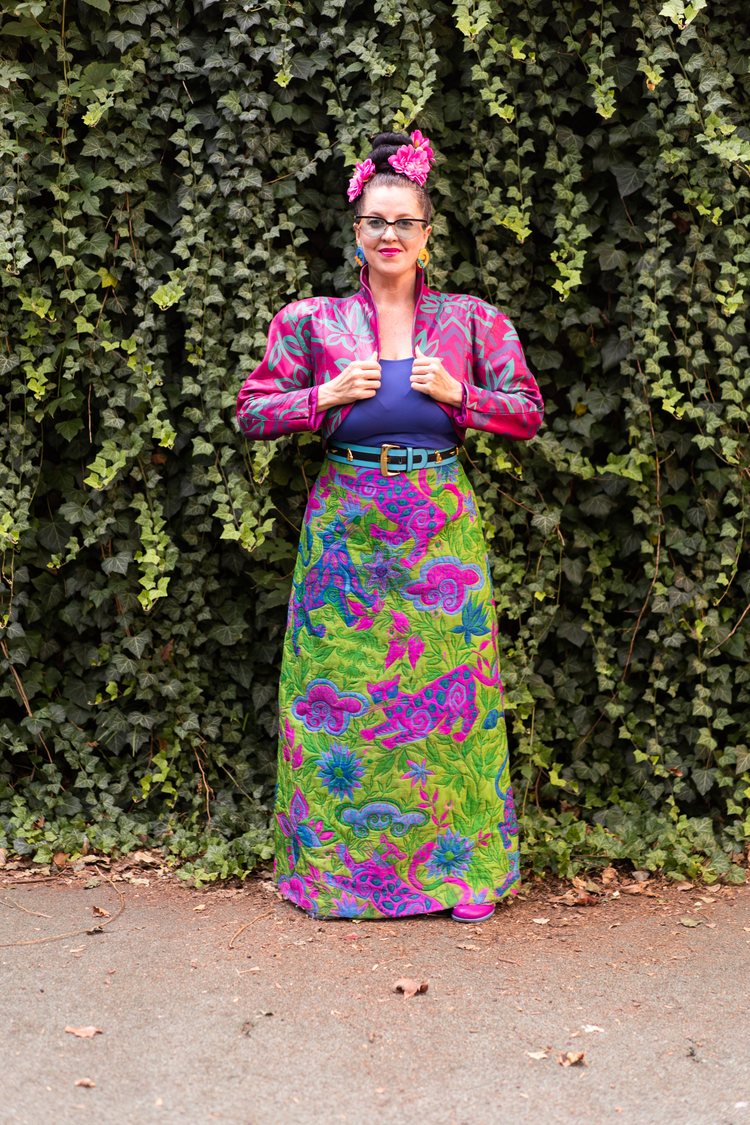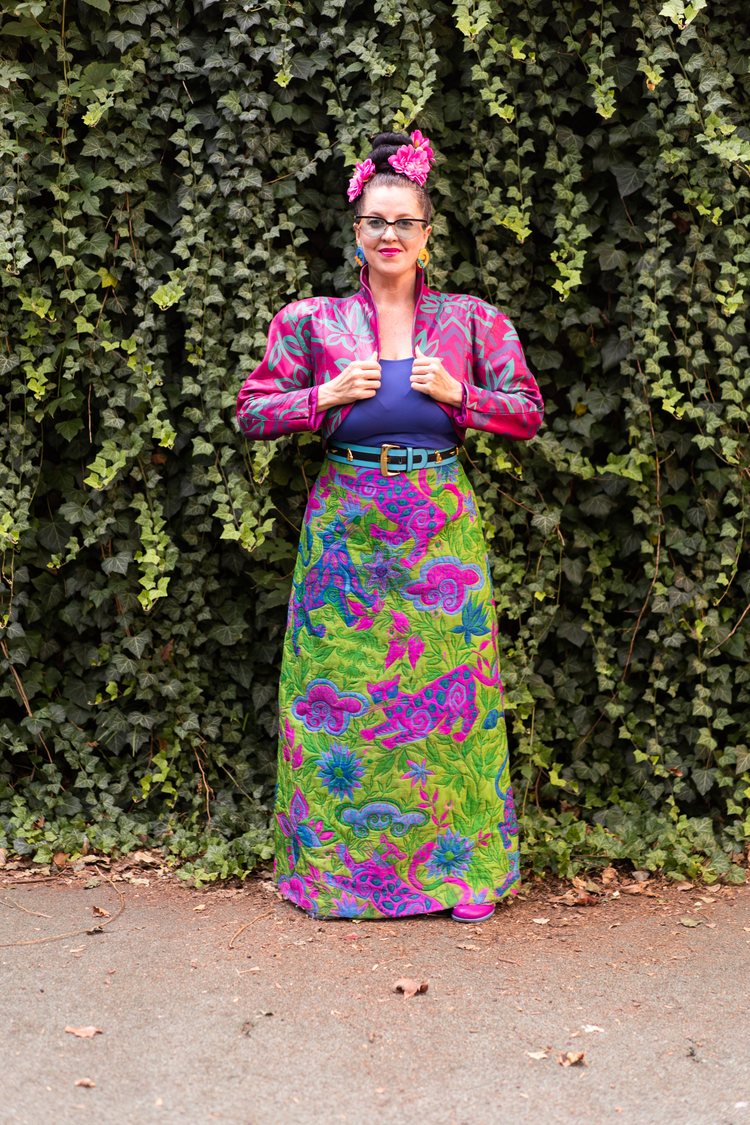 people
The Art of Wearing an Ensemble
Lana Wharry wears ensembles, not individual pieces of clothing. Her outfits are walking pieces of art – and 100% vintage.
Liisa Jokinen · Dec 10, 2019

Lana Wharry, 42, works for vintage sellers in the New York area and is a jeweler, sculptor, and metalsmith. She is famous for her carefully crafted outfit combinations.
"I wear ensembles – everything needs to go together. Jewelry, hair, glasses, and especially shoes are part of the outfit. An outfit can be ruined by an inappropriate pair of shoes.
I search endlessly until I find the right, matching pieces and the outfit is complete. I won't wear a piece until I find the entire outfit.
I never wear the same outfit twice. If I repeat a specific piece, I will wear it in a new way, and I upgrade my outfits constantly. In order to know what I have, I organize most apparel in clear totes by genre, and I have my 'favorites' all together for easy access. I definitely have more clothes than any person should have during their lifetime. The way I dress is one of my art forms.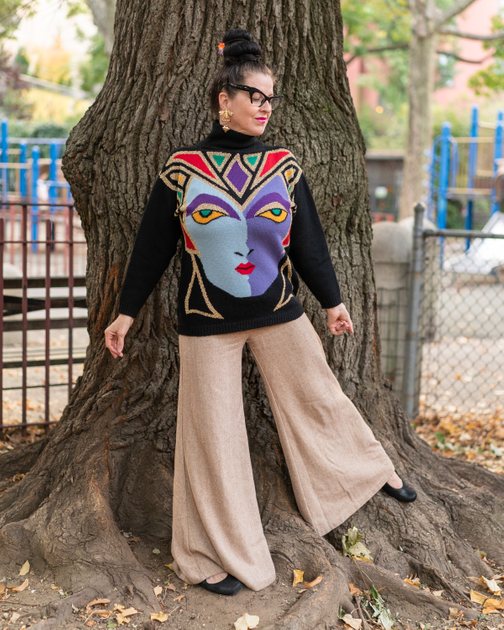 Thierry Mugler is one of my favorite designers because I have a feminine hour-glass shape and he designed clothing to accentuate the curves of a woman's body. His vintage pieces fit my body type amazingly well.
This jacket is reversible but I will likely never wear the black side out. I was sold when I saw the neon rainbow side at Thriftwares. This same jacket was in the world's first Thierry Mugler exhibition at the Montreal Museum of Fine Arts.
The pants are Issey Miyake and I found them at Gypsy Nation Vintage. I'm not the biggest fan of Issey designs, because many of them are too minimalist for me. I picked these pants because I had never seen an Issey piece in plain cotton with rainbow print.
Issey Miyake Pleats Please pants are from eBay. They looked like a circus and I fell in love. The top is Jeanne Marc from Prizes for Arla.
My style has a lot to do with color. Bright colors resonate with me, and I love matching my outfits, but it has to be done in a very creative way. I love finding complementary patterns with explosions of color.
If I think back, I believe that I've always worn vintage. I loved thrift shopping in high school, and even younger, my grandmother managed a huge secondhand shop so we always got cute vintage baby clothes. I studied apparel design in college and one always looks to the past and fashion greats for design inspiration.
The thing I love about well-made clothing, in general, is that if it's a good design, it can be relevant in any time period.
My vintage collecting really began when I moved to New York about 8 years ago because some of the best vintage on earth is here. New York women have always had amazing style, so one doesn't have to look much further than the tri-states to find stunning, timeless pieces.
This jumpsuit is by Rudi Gernreich, a designer from the 60's that made dynamic, bold designs, and his 60's era fashion is difficult to find now. I was lucky to find this piece, but it did come with a few tiny moth holes. I don't mind, because I can fix them and this is for me to wear.
I never buy anything that I can't wear, because for me, the fun of fashion is in the wearing.
When I first saw Gernreich's 60s aesthetics, I was blown away. Your average person isn't familiar with him because his pieces are now in museums. The styling in his photoshoots felt so lively and exciting to me, which says a lot about him as a designer, because he made futuristic designs that have stood the test of time. I love geometrics in fashion, like dots and stripes, as well as bright colors, and Gernreich incorporated all of these elements of style.
I searched high and low for a tall 60s hat in navy and red to complete the outfit. I had in mind exactly what I wanted, and found this one on Etsy. And the necklace, found at Gypsy Nation Vintage, is a French 40s piece."