people
Stylist Sissy Sainte-Marie Shares Her Best Vintage Finds
LA-based stylist Sissy Sainte-Marie, 45, is known for her neutral and monochrome looks. Here she shares her vintage shopping and styling tips.
Liisa Jokinen · Mar 10, 2020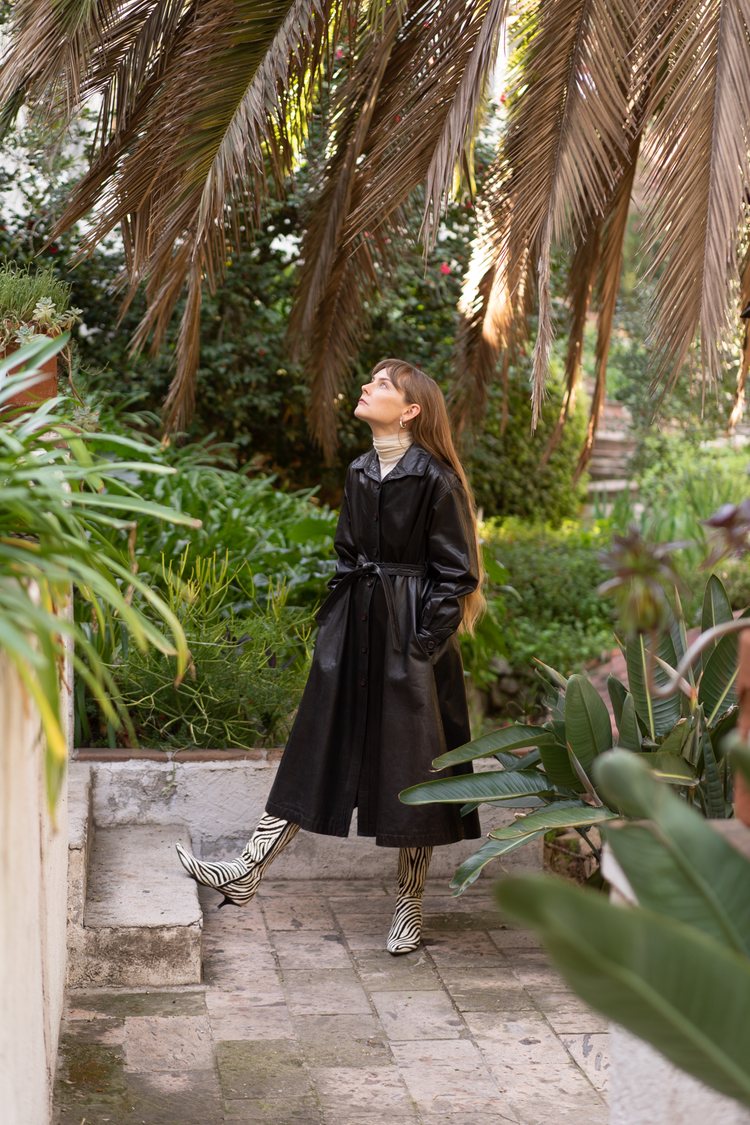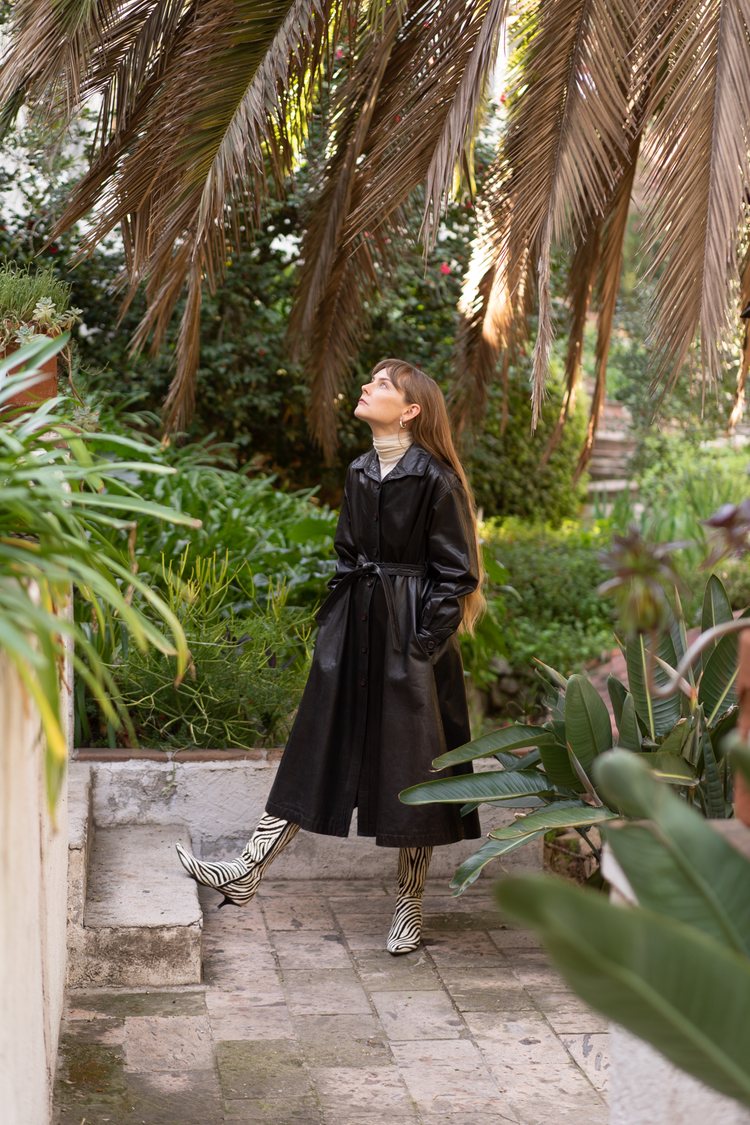 people
Stylist Sissy Sainte-Marie Shares Her Best Vintage Finds
LA-based stylist Sissy Sainte-Marie, 45, is known for her neutral and monochrome looks. Here she shares her vintage shopping and styling tips.
Liisa Jokinen · Mar 10, 2020

"With vintage, you can shop and wear the coming trends before they hit the stores.
When I saw Khaite's low heel pointy toe zebra print boots on the runway, I swooped in on a vintage pair rather than wait 6 months for them to hit the stores. It wouldn't have been responsible spending anyway. When I worked with a Vince leather belted jacket, I couldn't wait either. I had to find a vintage version immediately. When I fell in love with Our Legacy's brown denim skirt last season, I knew I could find a vintage version online for 1/10th the price and I was right. It wasn't a piece I ended up wearing very often, so I'm so glad I didn't spend $300 on it.
From the age of 14 to about 38 I would comb through every thrift store I passed. I felt the best finds were in affluent retirement communities like Palm Springs and suburbs where the racks were less picked-over.
As I became busier with my career, I had less interest in or time for treasure hunting second-hand shops. Now I'm happy to go to curated vintage shops where someone else has done all the leg work and heavy lifting.
This is a leather jacket from Mixed Business paired with a leather skirt from Etsy. I have had this skirt for a few years and I wear it about once a week, weather permitting. It is easy to dress up or down and goes with a lot of things in my closet. I love a full head-to-toe leather look.
I purchase my leather pieces second hand for the bargain. Buying new designer leather pieces is an investment I am not in any financial position to make. Vegan leather is generally plastic and I don't like to wear plastic. I buy vintage leather pieces which are functional, practical, stylish, timeless, durable, essential, and on-trend. Also, I tend to keep them longer.
This is a brown wool coat I found at Mixed Business in Silverlake. I styled it with black suede Labucq boots.
One of my favorite styling hacks is to wear a coat as a dress.
My favorite places to shop vintage are Mixed Business, A Current Affair, Scout, Sister Wife, and Squaresville in LA. Online I like Etsy, Persephone Vintage, Mirth Vintage, I Am That Shop, Lucia Zolea, Desert Vintage, Either And, and Subrina Heyink Vintage.
These leather shorts are from Sister Wife in Eagle Rock. I styled them with a black wool turtleneck from Muji and tiger boots by Maryam Nassir Zadeh. Leather shorts are trending and I can't say it is a trend I want to spend buku bucks on.
Buying a vintage version of a trend can be a nice way to try before you buy. It's a low risk low commitment and an economical way to buy into a fleeting trend.
Just like with buying new clothes, don't buy a vintage garment if the fit isn't spot-on. I just saw one of the most stylish young dudes around wearing a leather blazer while he was working at Opening Ceremony in LA. It was exactly like the one my husband has been searching for. He let my husband try it on and it was perfect. He provided a measuring tape and we wrote down all of the measurements. That way, his online search of vintage stores was a success because he knew exactly what would fit.
As far as styling vintage, my advice is to keep it contemporary. Don't go around in a full look from an era or you'll look like you're an extra on break from a movie set."
See Sissy's styling work and follow her: http://sissysaintemarie.com/