people
Stylist Natasha Bock and Hunting for Vintage Online
New York-based stylist is one of our heavy users. Gem app has helped her discover many hard-to-find vintage items.
Liisa Jokinen · Jun 14, 2022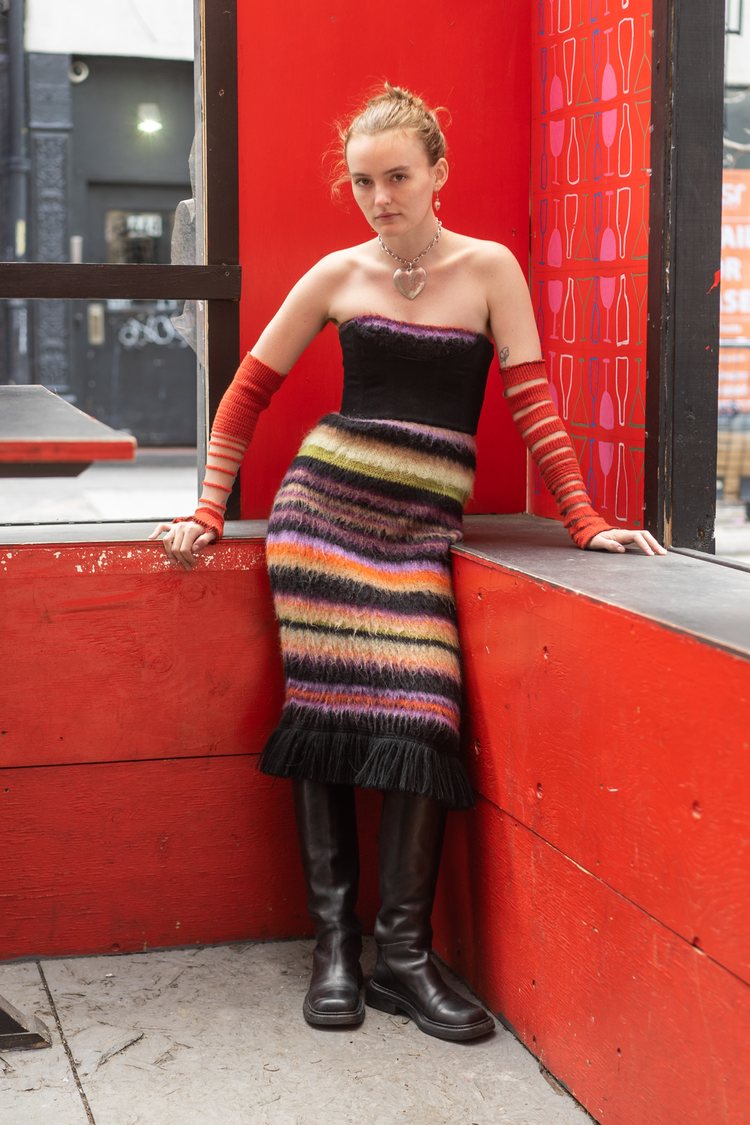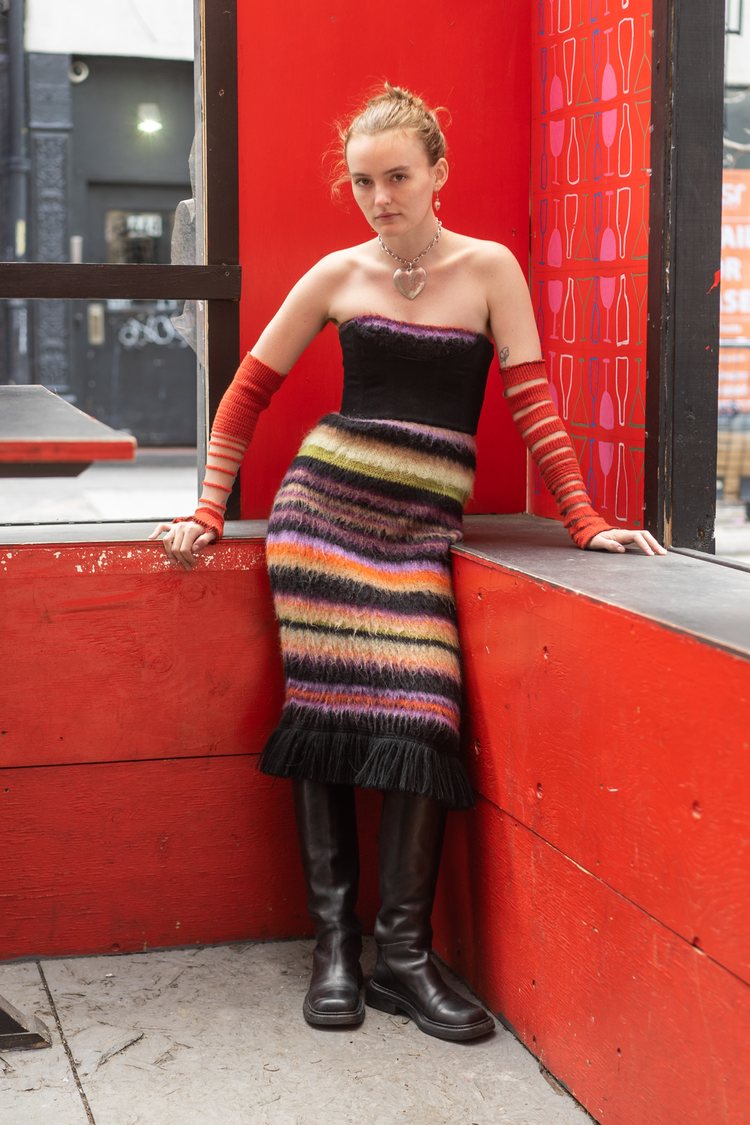 people
Stylist Natasha Bock and Hunting for Vintage Online
New York-based stylist is one of our heavy users. Gem app has helped her discover many hard-to-find vintage items.
Liisa Jokinen · Jun 14, 2022

"I got into shopping second-hand not long after getting into fashion. I loved clothes and style way before I liked 'fashion'. Fashion seemed so exclusive, unrelatable and formal. When I was young I couldn't understand why people would be spending thousands of dollars on a Chanel bag (truthfully this has changed quite a bit with time haha).
Once my love for clothes became a straight-up obsession, I started thrifting because it was affordable, but also because I became addicted to the search.
When I moved to NYC 5 years ago, I shifted my focus towards vintage since thrifting here isn't great or even that affordable. There's really just nothing like finding a really special vintage or second-hand piece.
All second-hand items in this outfit are found on Gem! For the Issey Miyake skirt I was searching specifically for jewel prints, so obviously this is exactly what I was looking for. The Comme des Garçons shirt I found when I was doing one of my go-to searches for good CDG deals, and found this for an amazing price. I actually bought a similar version of these Flat Apartment shoes from the same brand off of SSENSE - they didn't fit and was so bummed I searched in Gem to see if anywhere had anything second hand and eBay did!
I saw this Junya Watanabe skirt somewhere online in a different color and became obsessed with finding it in my size and price range. It took me a couple of months but I finally snagged it on The RealReal. I'm super obsessed with the fraying texture.
Right now I'm coming off of my obsession with pattern mixing and clashing. I've always been super obsessed with playing with texture, too. As of recent obsessions, right now I am super into Japanese designers like Junya Watanabe, Rei Kawakubo, Yojhi Yamamoto, etc. Their influence is getting me more into shapes and sculptural pieces.
This Chantal Thomass camo dress is a recent find from the vintage shop Reallifeasliv. I've wanted a Chantal Thomass piece for a while now and I think this one is so unique I had to get it. The biker jacket I found at Buffalo Exchange probably around 7 years ago in Colorado. I've held onto it this whole time but never really wore it much until recently and now I'm wearing it non-stop. The Diesel shoes I found for a super deal on Poshmark. I actually wore knock-off Nike sneaker stiletto heels for my 8th-grade graduation so I've been a fan of this style for a while.
I like y2k fashion because I love maximalism. Right now I especially love low-rise pants and pants under dresses and skirts.
My Vivienne Westwood sweater I got on Vestiaire, I love the button detailing – I'm definitely a VW girl (aren't we all?). The Issey Miyake skirt I got from the vintage shop Carrousel Dreams and it is one of my favorite things in my closet. If you look closely, at one point the skirt had no fraying- and all of those threads were attached. Over time the skirt slowly frays with wear- which eventually makes it look like the picture! I just think the details and thought that went into it are so cool. And the fact that it's MEANT to be worn over and over again is really special.
The bag I got in a thrift store probably almost 10 years ago now, and the boots I got on Poshmark. I'm a sucker for all things texture!
I found this mohair skirt (worn here as a dress) on Gem app. I'm soooo obsessed with mohair so I'm always hunting for it. Pulled it up as a dress and corseted it since it's a little too narrow and long to walk a lot in. The Prada boots I found at James Veloria recently and they are my new go-tos!
I think the next trend will be the next chronological 'fashion era': the 2010s, which was all about skinny jeans! 'Indie sleaze' era as some have coined it.
Trend cycles just seem to repeat themselves over and over and over again – it's up to the individual to make it authentic to your own style."
Follow Natasha on Instagram @tashiejane