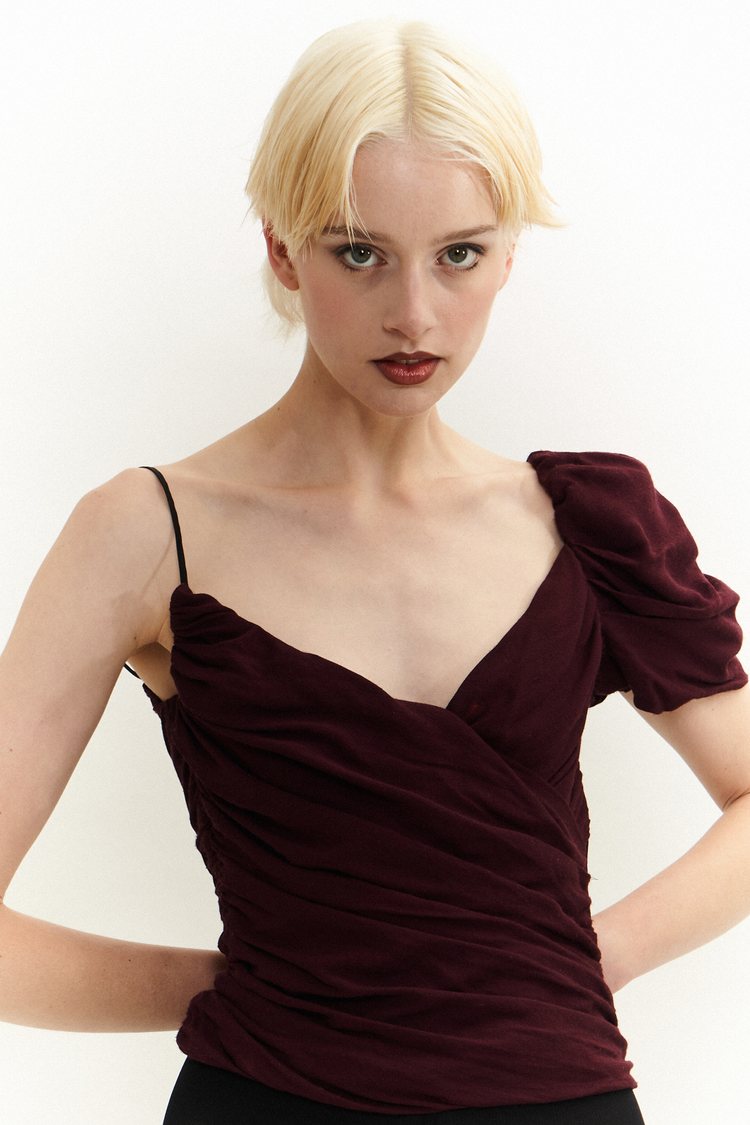 Trends & Tips
Resale, Thrift & Vintage – What Will Happen in 2023?
What will happen in the thrift, vintage & resale business in 2023? Which items, brands, and designers will be trending? We asked vintage collectors, sellers, and professionals.
There is no doubt that resale will continue to grow in 2023. More people are ready to buy used instead of new and more brands are interested in getting into the resale market.
Our 'jury' suggests that the big winner in 2023 will be personal style. While vintage shoppers are still interested in high-end labels like Vivienne Westwood, they are increasingly putting their own personal preferences first; whether it means shopping for comfort, self-confidence, or quality items that can last a lifetime.
Rachel Seville Tashjian Wise
Fashion News Director, Harper's Bazaar
Writer, Opulent Tips
"I love seeing a shift from obsessing over a particular garment or designer, or era to a wider appreciation for any vintage. The thrill of vintage hunting has always been that you never know what you'll find, but I think the emergence of online platforms like The RealReal and Poshmark and Depop (and the fact that we couldn't really go to stores for the past twoish years) meant that that floated into the background. Now I'm seeing a lot more young people talking about designers they discovered at thrift stores or reeling with excitement over the quality of mall brands and department store lines they found out about during a vintage hunting excursion. I see that interest in how things are made and constructed flourishing over the next year. Especially since these kinds of pieces – a fabulous decades-old coat from Saks' in-house brand, a dress from a defunct California fashion label, a handbag sold at Bergdorfs in the 80s – are the ones that really create personal style and variety. Of course, this is what longtime vintage lovers have always appreciated, but I'm excited to see this mindset catch on more broadly!"
Rian Phin
Designer, Tik Toker
"I think the secondhand world will broaden and people will use it to develop complex relationships with their personal style instead of only emphasizing designer brands. I think people will look for weird 2010s internet subcultural fashion brands and designers and styles.
Resale and vintage will continue to grow but will continue to compete with fast fashion and the growing emphasis on independent and smaller designer fashion brands.
Regarding my own shopping list, I have a ton of clothes I'm satisfied with, I'll probably just keep growing my HBA and Rick Owens collections at most. I want some of the older Telfar pieces as well."
Christina Binkley, Rachel Kibbe, and Shilla Kim-Parker
Hot Buttons podcast
"There has never been a better time to be into resale-vintage-circular as a consumer. Shoppers are loving it at all ages, and brands last year caught on to the wave. We'll see a lot more brands experimenting with resale of their own items. REI has been putting resale footwear in their store windows front and center and Patagonia makes it easy to buy resale online as well as in stores. Expect to see more luxury brands going in this direction as they compete to control the merchandising and to keep their goods out of multi-brand resale sites.
This is great for shoppers who suddenly have so many options. Resale businesses, however, face an onslaught of competition that will make the going tough for independents whose bread-and-butter finds may make their way back to the original brands rather than to indy shops and sites.
It remains to be seen whether resale will work with fast fashion, but it seems the one area of fashion that is unlikely to find circular success. Sites like Poshmark and Thred-Up are awash in fast fashion – to the point that Thred-Up has begun charging for its mail-in bags, which were once free."
Lauren Servideo
Actor, comedian, vintage fan
"Lately I have been on the hunt for those short sleeve sweaters of the 60s and 70s that are perfectly worn in. They really never made short sleeve sweatshirts again and that's such a shame! I also always love looking out for vintage sunglasses from any decade.
I mean, Vivienne Westwood has been all the range in the last few years (with the globe necklaces being a thing and all) and now I bet that she has passed away, many of her creations will be trending again. And, very separately, 2000s Gap will be trending I suspect!"
Lydia Okello
Model, writer
"I think vintage will only get more popular in 2023. With economic strife & folks being increasingly environmentally minded, I think there is only more popularity ahead.
We live in a time when so many trends are popular — I think we are really headed to an Aughts revival, which is natural after how popular Y2K looks have been. I definitely think Mugler, Miyake and Westwood will continue to trend as we just lost them in 2022. There are great indie designers coming up the ranks as well. I think as we trend away from fill-in-blank "core", more people will become comfortable with expressing their personal style.
On my shopping list for 2023: Always silks, cashmere and quality plus size pieces. Always!"
Monica Sallay
Software Marketing Manager and vintage collector
"Though the corporate world has become more remote-friendly since the pandemic, many businesses have reverted back to in-office or hybrid workweeks. I believe vintage suits and office wear will make a comeback. I'd love to see a resurgence in the 80s, broad-shouldered skirt sets in bold colors and patterns. I'm also a fan of groovy 70s pantsuits; the silhouette of these are fantastic.
I'll keep my eye out for Givenchy, Thierry Mugler, and YSL 80s suits. These designers have impressive silhouettes, an array of colorful textures and colors to choose from, and expert tailoring to boot."
Anna Z Gray
Owner, Club Vintage
Writer, Things I Would Buy If I Didn't Have To Pay Rent
"I was going to say something along the lines of: 2023 will be the year of relaxed silhouettes and long hemlines because we went hard with the JPG mesh and Westwood corsetry in 2022 but then I did some contemplating. When people are uncomfortable, psychically, fashion trends move much much faster. With the glut of information available to us, and how quickly the resale industry is growing, I think the trends for 2023 will be leaning into what makes us feel good whether that's a sexy, powerful look; a cozy, demure interpretation of personal style; something in the middle, or something totally far fetched and different.
There are so many ways to find, buy and sell secondhand and vintage that we're all going to lean into figuring out what we really, truly like instead of trying to emulate other people. Personal style is a communication tool and I'm hopeful that we all become better consumers by having internal dialogues about what outfits bring us real contentment that is palpable to other people.
All that being said, the pieces on my wish list rarely change. I buy what works, replace it when I get a better version and then sell the previous iteration. I always look for the 80s power shoulder a la Claude Montana. The perfect soft brown leather trench. Think Margiela for Hermes. And black leather riding boots that perfectly fit my calf."
Ken Meade
Co-founder, ThriftCon
"The big question for any industry in 2023 is, which direction will the economy turn? Bargain hunting and vintage shopping go hand-in-hand. So if consumers experience continued pressure on their wallets you'll see increased demand for 'basics' and 'utility' pieces. If the economy turns around, you'll see the same increased demand for luxury, collectibles, grails, etc. Thankfully, vintage and resale businesses are uniquely capable of serving either type of consumer."
Mars Conte
Co-founder, ThriftCon
"As far as brands we think will be hittin' this year, you'll see a lot of chunky 2000s era footwear in the mix as well as techy brands like Oakley and Arc'teryx and old Issey still. I'm guessing we'll see true vintage workwear from past decades too, not just from the U.S. but from other countries: French Blues, Dutch, things like that.
The upcycle and customization trend will just get bigger and bigger. More talent will be showcased online in that area than ever before.
As it does with any important artist, anything tied to Vivienne Westwood will be sought after in the collectible market. It already is that way and has been because of her legacy, but, those prices are going to be crazy."
Dom Marlowe
General Buying Manager, Wasteland
"In 2023, I think we are going to see an even larger resurgence of people shopping mainly secondhand. While we saw a big jump post-pandemic, the popularity of TikTok and individualism (in regards to personal style) will move Gen-Z consumers to seek out more unique pieces in the secondhand market. The last year has seen trend cycles move so quickly, that consumers will want to find more unique pieces that can hold long-standing value whether that be monetarily (for eventual resale) or for personal use. I for one am definitely being more selective with my purchases and looking to find items I will hold on to forever.
I think we're going to see a big push for minimalism again in the mainstream fashion world. Minimalism is always 'in fashion', but I think we are going to see a lot of content creators and brands leaning away from the maximalist palette we've seen in recent seasons. I've noticed a little bit of a split between macro and micro trends across all platforms, and because of that I think we are definitely going to see the Y2K and indie sleeze trends of social media fizzle out. Some of the brands and designers I see continuing to make big moves in 2023 will be Ferragamo by Maximilian Davis, Ann Demeulemeester by Ludovic de Saint Sernin, Dilara Findikoglu, Supriya Lele, No Sesso, Sandy Liang, Christopher John Rogers, and Daniel Lee at Burberry!
I believe that people are growing tired of constantly following the next 'big thing'. We have seen this before, as a looming economic recession hangs over head, people are looking for items and services that will add long term value and bring consistent joy.
Right now I am on the hunt for the perfect leather blazer, as well as the constant search for another pair of jeans to add to my closet. I really am loving what Maximilian Davis has been doing with Ferragamo, so I have been grazing secondhand shops and websites for one of their Gancini hobo bag or iconic top handle bags in a more unique color / textile as I believe the bags are classic and will never go out of style."