fashion history
Talking Psychedelic Prints with Lexie Butterfly Vintage
Lexie Griffith learned her love for color and print from her lawyer mother.
Liisa Jokinen · Jan 18, 2022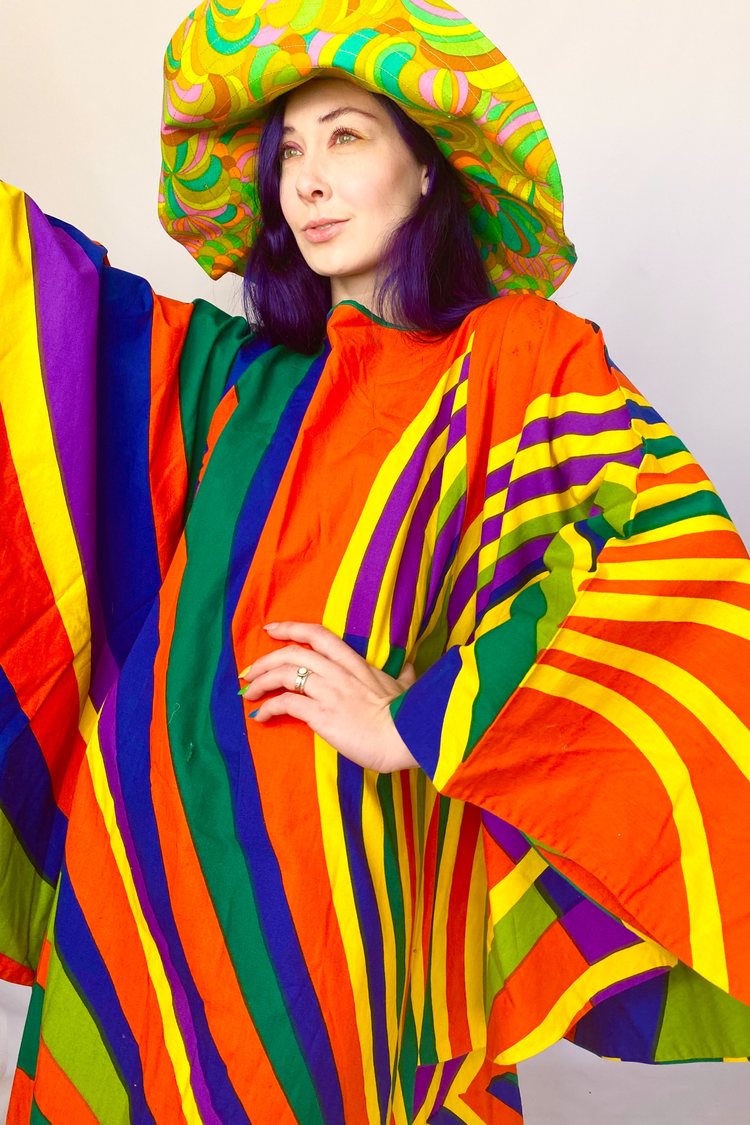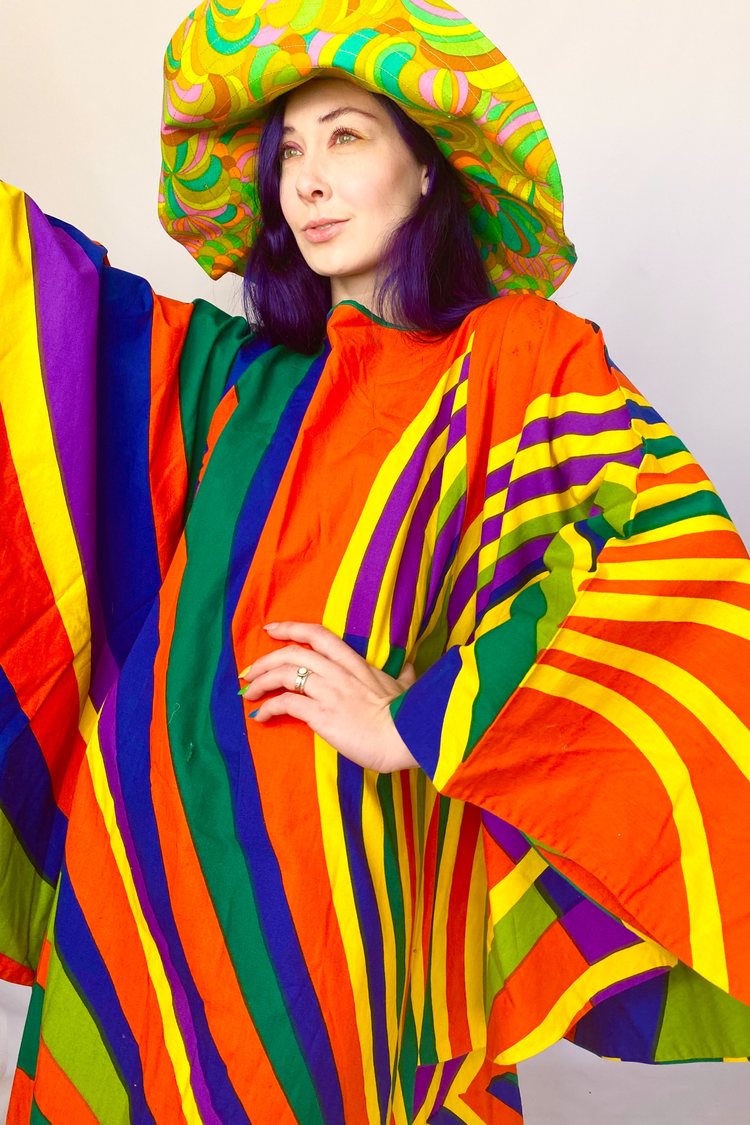 fashion history
Talking Psychedelic Prints with Lexie Butterfly Vintage
Lexie Griffith learned her love for color and print from her lawyer mother.
Liisa Jokinen · Jan 18, 2022

"I am completely and utterly enthralled when I see a psychedelic print. I love psychedelic prints because they feel like a gateway to another universe. They are an instant mood booster and creativity ignitor. A psychedelic print can completely reorient your thinking for the better. I can't remember a time when I didn't love color and that's really where it all began.
Growing up, my mother was a lawyer, so she had to wear a suit to court every day. She also has always loved color and especially loved monochromatic fashion. You may be thinking she wore all navy or all black, but no…she managed to wear an entire outfit of vibrant magenta, bold chartreuse, or electric blue. There was nothing that could stop her when she walked into the courtroom. Her color was powerful and that always stuck with me. I've always strived to wear as many colors at once as is humanly possible, so naturally, when I see a psychedelic print, it's like I'm seeing an outward manifestation of my brain!
The qualification of a psychedelic print, to me, is when a print is disoriented or augmented in some way. When it is removed from reality – be it with abstract proportions of the subject or highly saturated color beyond what would naturally occur. Meant to engage our minds into something that may or may not exist – giving each individual a unique experience since every human mind and retina perceives color differently.
Psychedelic prints have always been in fashion in my house but I'm seeing a very interesting resurgence of appreciation for psychedelics now that more of the world is being turned on to vintage. It also remains a fact that all new trends are inspired by previous trends from years past. The 60s and 70s, when psychedelic prints really took off in popularity, was such a time of free minds. I believe the world's population is searching for this freedom of mind again; we crave it. We are itching to find a blissful escape from the mundane and normal, a world where space and time do not exist, a space to be open to new ideas and creativity – enter a psychedelic print to snap you into a fantasy world of free spirits. A place to be loud and to be noticed; to be heard and seen.
Two of my personal favorite iconic brands that have provided us a wonderful template for psychedelic prints are Marimekko and Pucci. Marimekko started a movement with colorful 60s dresses featuring structured silhouettes and groundbreaking print drawings.
Pucci provided us with a more feminine take with unique print drawings still recognizable today. The more important examples of psychedelic prints, in my opinion, are from more of the underdog brands (or not even branded garments at all). For example, Alice of California, a lower-end brand of the 70s, offered incredible prints in bright colors. The women's union also used many psychedelic prints in their work for department stores of the time and were at the forefront of many fashion movements.
I'll share with you my most recent hunt, which has been tracking down and reconstructing the history of a print used by Young Edwardian by Arpeja. This print is called Forever Changes and I've dedicated swathes of time to retracing where this print came from. I've managed to find several different iterations of it used in handmade projects, some unlabeled garments, and many garments by Arpeja. It is a cotton blend fabrication featuring large-scale butterflies, neon colors, flowers, and paisley. Whether Arpeja designed the fabric and never retained the rights to it is yet to be discovered, but the treasure hunt continues!
Iconic designers of art such as Peter Max also had a massive impact on the psychedelic movement with his use of augmented scenes be it to communicate his take on a political stance or a current event – his artwork transported us to another frame of mind and is a wonder to us still in present time. What a historical journey to take following the waves of a psychedelic print like Alice down the rabbit hole!
I am a little on the eclectic side when I get dressed because I love to mix all types of prints and colors with one central likeness between them all. I pick a color or a pattern that exists in all garments I'm planning to wear to create cohesion. Psychedelic prints are meant for every occasion! I wear them to all my markets, to the grocery store, events with friends, my pajamas, and I even wore a psychedelic dress to a celebration of life to bring joy to those in sadness. My biggest rule is less of a rule and more of a way of life – if everything is rainbow, then everything matches.
There is a rich history to discover in each and every psychedelic print. When you come across one, take a moment to appreciate the state of mind of the artist, their creative outlook, their unique contribution to the world as that garment spans space and time.
If you are thinking psychedelic prints are too "out there" for your style but your interest is piqued, start small. Start by adding a small psychedelic scarf to a basic outfit, a pair of printed tights to a black dress, a rainbow bangle, or another piece of jewelry to your t-shirt and jeans. Then, if you feel confident and creative, take it a step further to a blouse, an entire dress, a pair of pants. If you feel even more inspired, let the psychedelic magic take over! Peace and love, y'all!"