vintage business
Poshmark – Yay or Nay for a Vintage Vendor?
How does Poshmark work for vintage vendors and buyers? We asked five Poshmark sellers about their experiences on selling true vintage on the platform.
Liisa Jokinen · May 12, 2020
Cover photo: Monique Danielle Gatillon of LA Retro Girl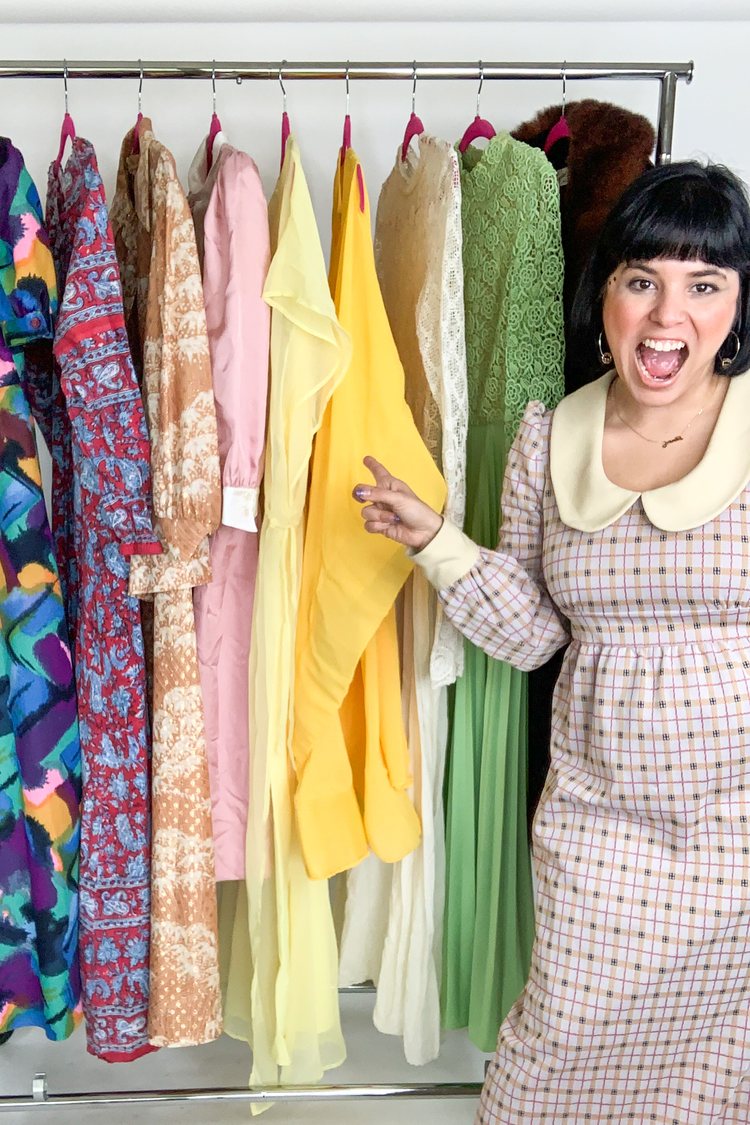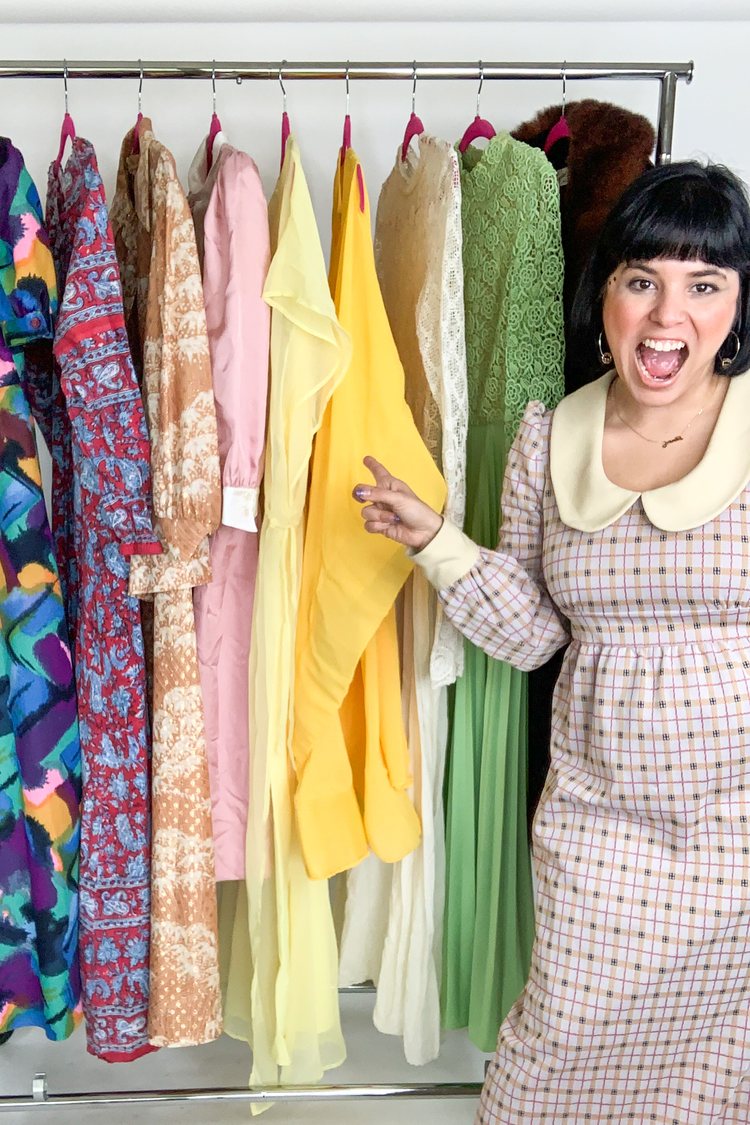 vintage business
Poshmark – Yay or Nay for a Vintage Vendor?
How does Poshmark work for vintage vendors and buyers? We asked five Poshmark sellers about their experiences on selling true vintage on the platform.
Liisa Jokinen · May 12, 2020
Cover photo: Monique Danielle Gatillon of LA Retro Girl
Poshmark is loved for its ease of use and community which many other selling platforms are missing.
The platform is known for contemporary pre-owned brands, not necessarily for vintage. How does Platform work for vendors selling older clothing items?
Gem doesn't index Poshmark vintage yet, but we hope to find a way to do it soon!
Monique Danielle Gatillon of LA Retro Girl started selling vintage on Poshmark after noticing that Poshmark had a limited amount of vintage inventory. She spotted an opportunity where others might have seen a lack.
"This discovery immediately sparked my interest to start my shop on Poshmark. I started testing this platform by sourcing trendy vintage pieces which gave great success in the initial testing process. After 6 months of actively selling on Poshmark, I started listing and selling unique and rare vintage pieces like Pucci and Fredricks of Hollywood and within 24 hours they immediately sold out!"
Wendy Kennedy of Millie's Modern Vintage chose Poshmark because of a friend's recommendation and the ease of use. She also saw an opportunity to get vintage items out to people who maybe had not considered them before. Since the end of the last year, Kennedy has noticed that demand for vintage items on Poshmark has been growing.
Brittany Jasper of Foxburrow Vintage has also noticed a growing interest in vintage on Poshmark.
"At first I would only list vintage under $75 on Poshmark but I think the vintage community there is growing, so I've started just listing everything there. Poshmark was sort of a love affair because of how quick and easy it is to list, and allowed me to break into selling modern items as well."
Bryanna Bertolino-Larson of Killer B Vintage believes the vintage market will grow on Poshmark. But it is still very hard to be successful on Poshmark if you are selling vintage only, she says. Sellers who combine modern items with some vintage are better off. "Poshmark is definitely a brand-driven platform. To keep a steady flow coming through I sell both vintage and branded-items."
Recently Poshmark launched in the first country outside of the US, in Canada. International expansion can further drive vintage vendors and buyers to Poshmark, Gatillon believes.
"I see a greater opportunity of expanding client relationships worldwide once other international markets open up to sell and buy. With possible future user/buyer international expansion - this app will open doors for vintage sellers that are ready to find a new platform or a much-needed change."
Caroline Brockman of Comin in Haute started listing her items to Poshmark in addition to Etsy after purchasing on the app.
She recommends Poshmark to any kind of vendor. "It is absolutely the easiest platform for both buyers and sellers to utilize, especially for those new to selling. Poshmark is also very well suited to those looking to sell their own closet items, rather than selling as a source of income or business."
It's free to list an item for sale on Poshmark but the fees are relatively high: of sales under $15, the fee is a flat rate of $2.95. For sales above $15, the fee is 20%.
Bryanna Bertolino-Larson was sold when she discovered how easy the shipping process on Poshmark was. Once a sale is made, Poshmark will email the vendor a prepaid, pre-addressed shipping USPS priority mail label. The label is paid for by the buyer and covers a package of any size up to 5 lbs.
"My lack of knowledge and intimidation of the shipping process was slowing me down when I was starting to sell online."
Bertolino-Larson says Poshmark has also more buyers than browsers compared to Depop, for example. The prices are negotiable, buyers can buy in bundles and all sellers are treated equally – there are no paid ads.
"Poshmark is the right fit for any vintage seller that is open to creating a greater connection versus a quick flip/sell. For example, maintaining a success shop/closet requires sharing your items listed daily, listing a minimum of 5 items a day, and engaging with other sellers", says Gatillon.
Of course, nothing in this world is perfect. Poshmark has its own downsides, too.
"Poshmark is a lot of information to navigate at first: sharing, parties, followers, ambassadors, bundles, offers...and all the people sending welcome messages with 400 emojis!", says Bertolino-Larson.
Kennedy would like to see better ways to serve her customers on Poshmark. For example, a possibility to direct message other users or automatically refund a customer if they are not happy with the purchase.
For other cons, Jasper lists: Poshmark asks sellers to discount shipping for buyers, and degrades item values by promoting the offer feature.
But Poshmark has good seller protections and advertises on Google for their sellers, she adds.
Jasper finds that the strong and supportive seller community outweighs the downsides. "With Poshmark, I have learned to be adaptable. I must grow with Poshmark because it is always changing. Once I found the people who are constantly sharing and teaching within the Posh community this was much easier to manage!"
The social aspect of Poshmark can sound like a burden if you are not used to it but vendors emphasize that it is a way to being successful, no matter which platform you use.
"It's kind of what we should all be doing on a daily basis – give love and get love! I think being social is a huge part of being successful on Poshmark and really in any business. You want your customers/followers to feel like they are loved and appreciated. The more you put yourself out there and show up for others, the more your business will grow", says Kennedy.
Being social on Poshmark means following other vendors and customers, tagging friends to available listings, sharing listings to Poshmark's user feed, taking part in Poshmark's online activities, and much more.
"By staying active on the Poshmark app I have grown my follower number, obtained repeat buyers, and provided financial business expansion. The social aspect of engaging with other Poshmark sellers and client relationships equals a true connection", Gatillon says.
Through selling vintage on Poshmark, Gatillon has also managed to create a successful Instagram shop and sell directly to other clients all over the world.
"I think a supplemental social media presence, specifically Instagram, is important when building a sales brand", confirms Caroline Brockman.