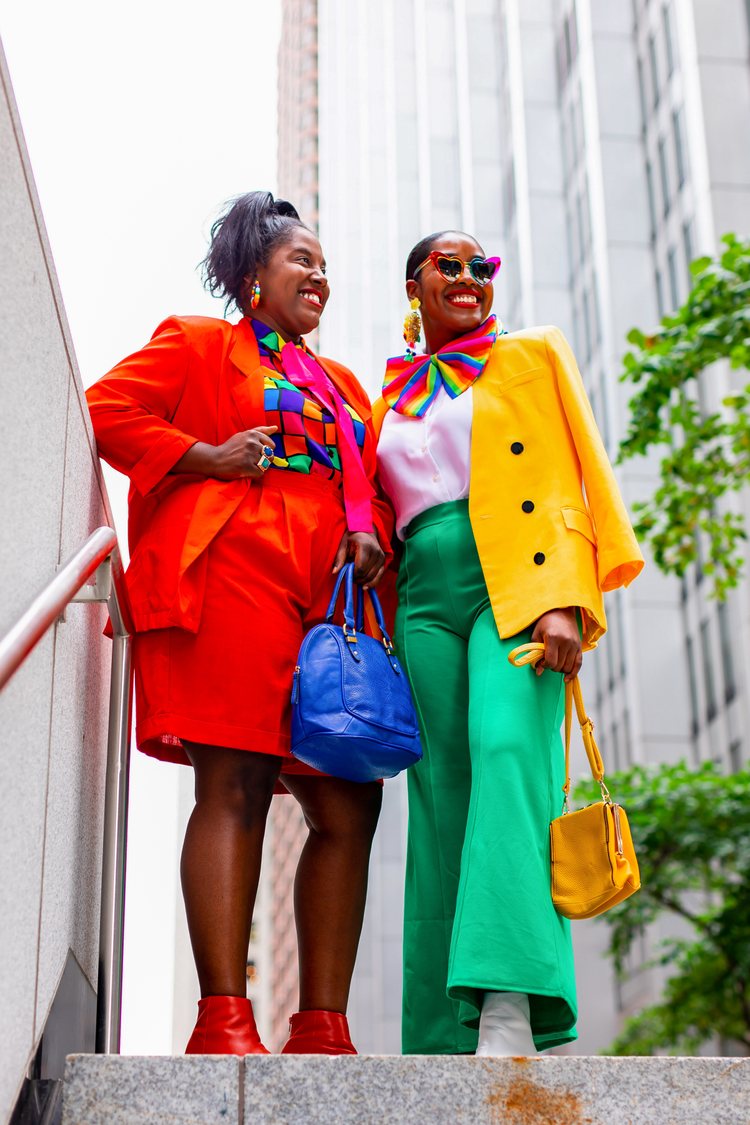 All body types should be celebrated and feel welcome in the vintage space. We interviewed four vintage sellers about how to make vintage business more inclusive.
"In the world of vintage and secondhand fashion, the representation of, and options for, bodies sizes eight and up isn't quite there yet. Like the fashion industry in general, the vintage market tends to favor a more petite body type.
As of late, the fashion industry is shifting its focus toward sustainability and inclusivity, so why shouldn't curvy people have more clothing options, more specifically, vintage and secondhand?", asks Emma Zack, owner of Shop Berriez, in Teen Vogue.
Zack wants to make inclusivity the core of her business – vintage should belong to all and shopping should make us all feel great no matter what our body type is.
"All women should be celebrated, no matter their size, shape, or form and I believe everyone should be given equal opportunity to shop and select pieces that fit their style, size, and interest", affirms Mya Price, founder of More Than Your Average.
Price launched her online store in 2017. She was inspired to fill the gap in the vintage market and its representations. "As a plus-size woman myself, I was inspired to launch my business because of my personal passion for vintage fashion and because of the lack of clothing selections in the fashion industry for plus size women. MTYA gives me the space to highlight this lack of representation and bring a voice to how vintage fashion generates a solution for the large gap in the fashion representation of plus size women."
Price curates her collection based on her own taste. For her, vintage can be a way of empowerment. "My brand inspires women to step out of their comfort zone, to reach beyond themselves, and find their own originality. I believe through fashion, we can impact how we showcase ourselves to the world by looking good and feeling better."
For Jade Taylor of Ten of Cups Vintage, too, vintage business is an extension of her personal style.
"I've been shopping for plus size clothing at thrift stores since I was in 5th grade. Growing up plus size, I was constantly bullied at school and could never find anything that fit my body at "trendy" stores at the time. So I started searching thrift stores and experimenting with my style – and my entire world opened up! When my husband and I started TOC VTG, it was imperative to me as a plus-size person to create a vintage shop that was size-inclusive."
The big inventory requires more space, too. "Being a size-inclusive vintage shop means we have at least double the amount of inventory as most shops normally do", Taylor comments.
The demand for plus-sized clothing has been growing steadily – at TOC VTG, the plus-sized items usually sell out fastest.
Interestingly, finding plus-sized vintage has not been difficult for Taylor at all.
"For me, because I'm a plus-sized person, it's not difficult at all. Typically, I'll look in the plus-size section (if a thrift store has one; which most do!) for myself and the shop first. It is rarer to come across 60s and 70s pieces that are in plus sizes, but it's not impossible. And it only makes it more fun/exciting when I do come across groovy plus size treasures."
How to wear vintage when you are plus-sized? Where to start and how to make sure you look your best?
There are no rules, what comes to wearing vintage, comment Marcy and Jen of the LA-based The Plus Bus. "There are no rules at The Plus Bus. We encourage people to dress from the heart and wear what they love. Just find a vintage garment you love and wear the hell out of it!"
If you are new to wearing vintage or have trouble finding your size, go for vintage accessories. "There are a variety of ways to style vintage pieces, so have fun with accessorizing", Price says.
"I believe the dressing room can be your best friend if you are plus-sized", Taylor says. "I'm a big believer in trying things on for myself because sometimes I'll eye something I think might fit me, but then I'll realize in the dressing room that the arms are too small, it doesn't fit my body the way I like, etc. And when it comes to being plus size and shopping for vintage online, I highly recommend knowing your measurements. I truly believe it's the most accurate way to know if something will fit you or not when online thrifting."
The Plus Bus' customers love anything 90s and boho but Marcy and Jen want to make sure that they have something for everyone. "The plus-size customer wants it ALL and we want to give it to them."
"My brand inspires women to step out of their comfort zone, to reach beyond themselves, and find their own originality. I believe through fashion, we can impact how we showcase ourselves to the world by looking good and feeling better", says Pryce.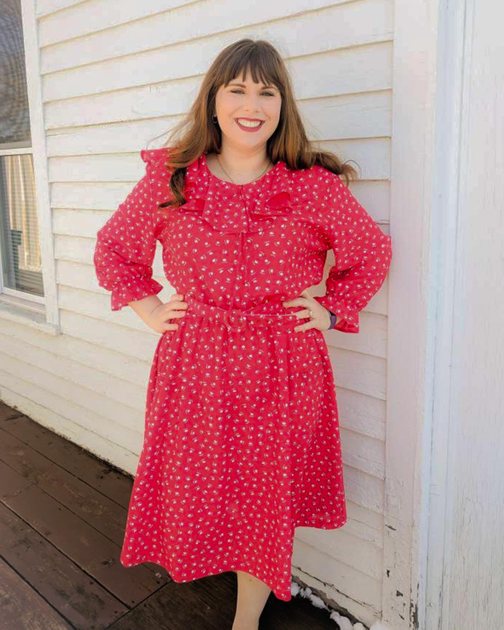 We can all do our part to make the secondhand and vintage industry more inclusive.
"There are many actionable steps a vintage vendor can take: Firstly, we can extend our size ranges. While plus-size vintage can be more difficult to find, it's there! You may just have a dig for it a little deeper. Secondly, if you buy something that's a size 3X, try to prioritize it being sold to someone who is a 3X (instead of marketing it as oversized). We can – and should - hire Black and POC talent (emphasis on hire)", says Emma Zack.
Collaboration is the key for more inclusiveness, she points. "We all can share and promote plus size vintage businesses. We can collaborate with each other. I think we're slowly moving in the right direction, we just have to keep having these conversations."
More vintage stores specializing in plus sizes:
DollFace Productions
Eyre House Vintage
Frocks and Frills Vintage
Grande Taille
Luv Sick Plus
Modretro Couture
Plus Babes Vintage
PNP Vintage
Queen Bee Plus
Scarletrage
Shop Fatties
The Curvy Elle
Venus Vintage Clothing