stores
Personal Choice – How James Breitenstein Graduated From A Flea Vendor to A Store Owner
Opening a brick-and-mortar store is a dream that many vintage sellers share. Read how James Breitenstein of Personal Choice was able to open his own store in Eagle Rock, LA.
Liisa Jokinen · Sep 13, 2022
Photos: Vivian Rubin, Liisa Jokinen & James White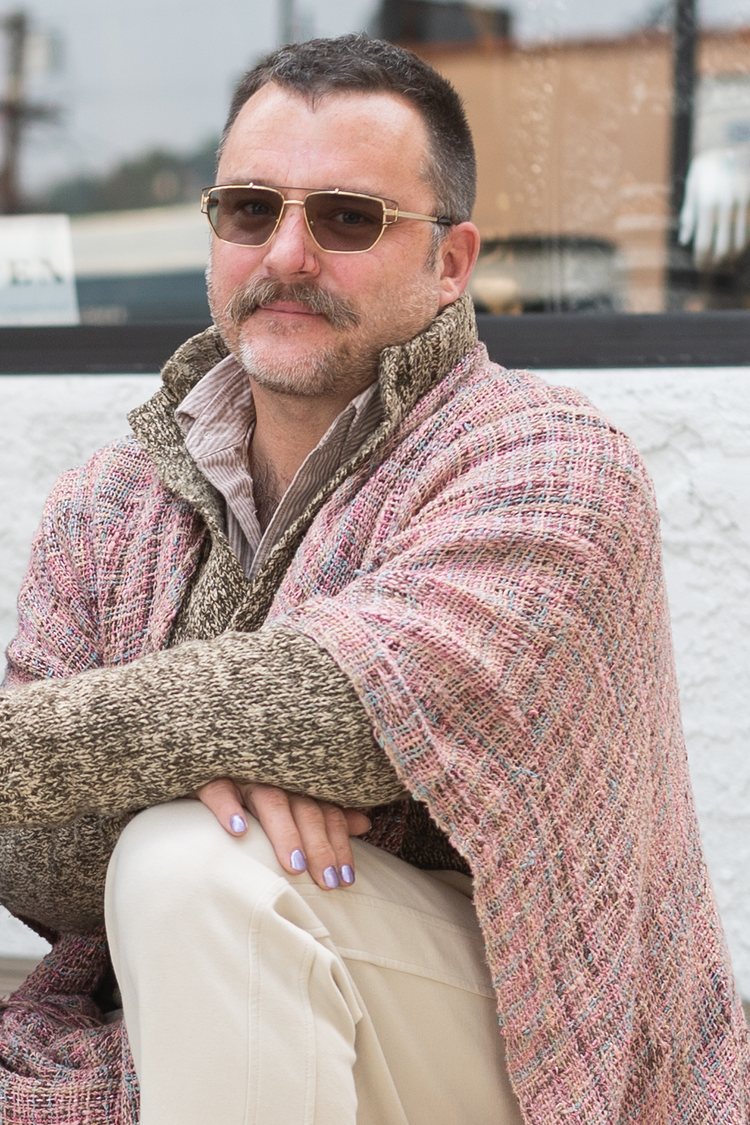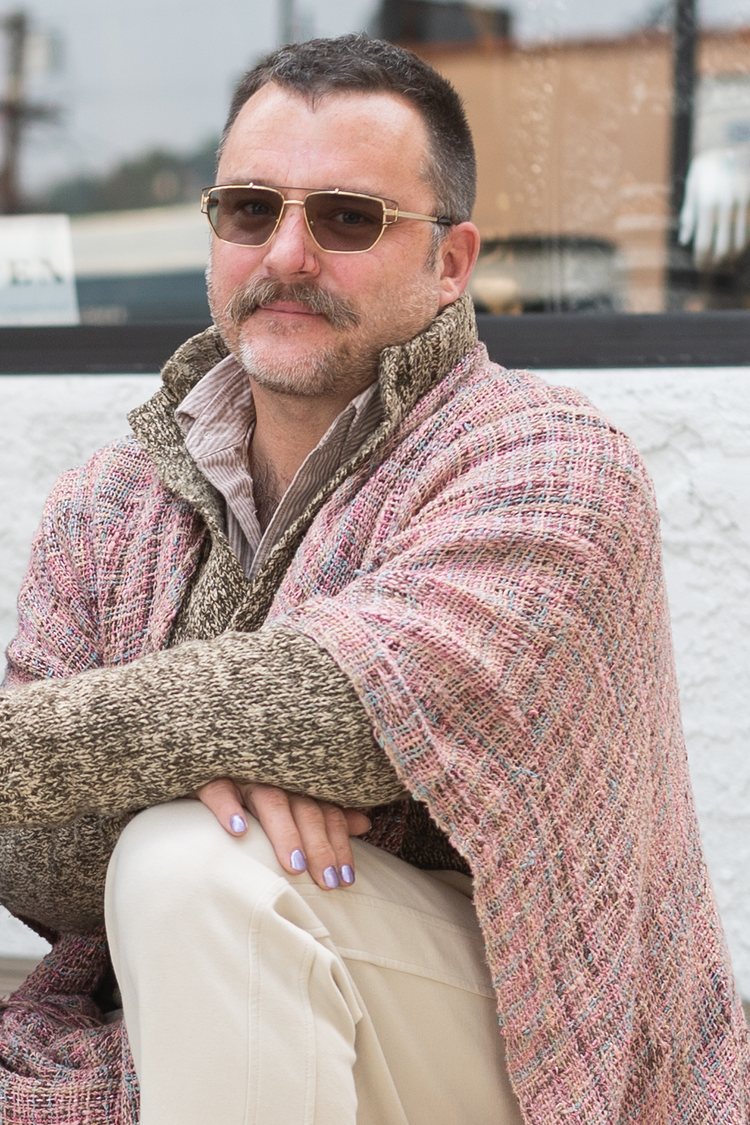 stores
Personal Choice – How James Breitenstein Graduated From A Flea Vendor to A Store Owner
Opening a brick-and-mortar store is a dream that many vintage sellers share. Read how James Breitenstein of Personal Choice was able to open his own store in Eagle Rock, LA.
Liisa Jokinen · Sep 13, 2022
Photos: Vivian Rubin, Liisa Jokinen & James White
"My earliest memories are shopping with my mother, Sidney. We frequented flea markets for the Art Deco rings she wore on eight of her ten fingers. She bought her shoes at Steinmart when you could find a pair of 8AA size shoes and still have a sales associate call all of the other locations in Memphis and have the same shoe in every colorway put on hold!
Her clothes were bought at local Memphis department stores like Woolf Bros., Goldsmiths, Lowenstein's, Thalhimers, and Dillard's. But always on sale. She loved Loehmann's Back Room, a communal fitting room with sale racks. I hated it because I had to wait alone on the sales floor.
I inherited my mother's belief in the importance of style as a form of self-expression and enrolled in Pratt Institute after high school. I had known since reading about the illicit antique store in 1984 that I wanted to be a second hand dealer but decided to pursue fashion design after watching Don't Tell Mom the Babysitter's Dead. In the movie, Christina Applegate saves a failing uniform company by reworking their existing designs into fashionable garments.
My college internship at the DKNY Antique Clothing Library was extremely formative. After graduation, I produced a few collections of reworked designer garments that never quite gained traction and got fired from a lot of jobs taken mostly out of financial desperation while sabotaging myself at interviews for design jobs, once asking an interviewer at Gap Kids what she thought the company's role was in the sexualization of young girls…
Before I moved to Los Angeles, I sold most of the vintage I had collected while in New York at the Park Slope flea market. In Los Angeles, I began selling vintage housewares and high heels at the Melrose Trading Post. Eventually, vintage clothing supplanted housewares, and I was selling at most of the flea markets in Los Angeles. I was solvent for the first time in my adult life and doing something I loved. Then we went into lockdown and my sales tanked. I had prioritized in-person sales and customer relationships and had a weak presence online.
After lockdown ended, a struggling designer consignment shop called me and invited me to run the shop while selling my collection there. After almost three years of managing nearly all aspects of the store, I realized that if I could run someone else's store, I could run my own!
After that partnership dissolved, I began to look for a location that would be very close to home. I found a great space in Eagle Rock sandwiched between a hair salon and a pilates studio. Personal Choice (because it's always a personal choice) offers a collection that is focused on classic American sportswear and European designer ready-to-wear from the mid 70s through mid 90s.
My collection is inspired by my mother's style.
It is sourced primarily for women in their 30s through 50s. And I love my trans, gender nonbinary, and queer customers who are often in their 20s.
Personal Choice carries Anne Klein, Liz Claiborne, Bill Blass, Geoffrey Beene, Laura Ashley, Ralph Lauren, Adrienne Vittadini, Ungaro, Feraud, Ferre, Moschino Cheap & Chic, et al. Accessories start at $68; an Adrienne Vittadini dress is usually around $140 and Ungaro dresses usually start at $200.
In addition, I sell consignment that is primarily contemporary designer and vintage children's clothing from Needle in a Haystack which is curated by photographer Vivian Rubin. All of this comes wrapped in an environment that fuses my love of 70s chintz and 80s high tech design.
I have found that customers don't have the time or interest to go to a tailor.
Most have never been to one. So I decided to offer in-house tailoring. I can help you get the fit you want on the garment you love. This is especially helpful because a vintage size 12 can be analogous to a contemporary 8, 6, or even a 4, depending on how old it is. Plus 70s clothing is often cut extremely narrow while 80s clothing can be wildly oversized.
Since I started selling in 2004, I have watched eBay go from a lucrative site for sellers to a buyers' market. So many vintage storefronts have closed – especially after the pandemic lockdown. Prices have both skyrocketed and plummeted. Sourcing has become more challenging.
I wish I knew what the vintage market will look like in the next 5 to 10 years but I honestly have no idea.
But I think customer service is what separates independent companies from large online vintage retailers.
The RealReals and ThredUps of the vintage sector may have the advantage on volume but simply cannot provide the same quality of customer service and personal connection that you find with small stores. All I know is that I am excited to continue to work with my existing clients and to meet and develop relationships with new ones!
Many fellow sellers have helped me along the way. I could not have opened the store without The Goods' Liz Baca, who encouraged me to 'graduate' from selling at markets and continues to share her expertise; Embers Cinders' Sarah Chamizo, whose generous ear I filled during our weekly walks, who painted and then insisted on cleaning the bathroom floor, and who continues to offer her advice; and Fern Sandhouse of Fern Mercantile who could have been a professional painter."
Personal Choice
5110 Townsend Avenue
Eagle Rock
Los Angeles, CA
Wed–Sun 10am–6pm
@personalchoicevintage