men's vintage
Outfit Ideas for Men – What to Wear This Winter
Layering and classic staple items make the vintage look this winter.
Liisa Jokinen · Oct 20, 2020
Cover photo: Ray Spears for Wooden Sleepers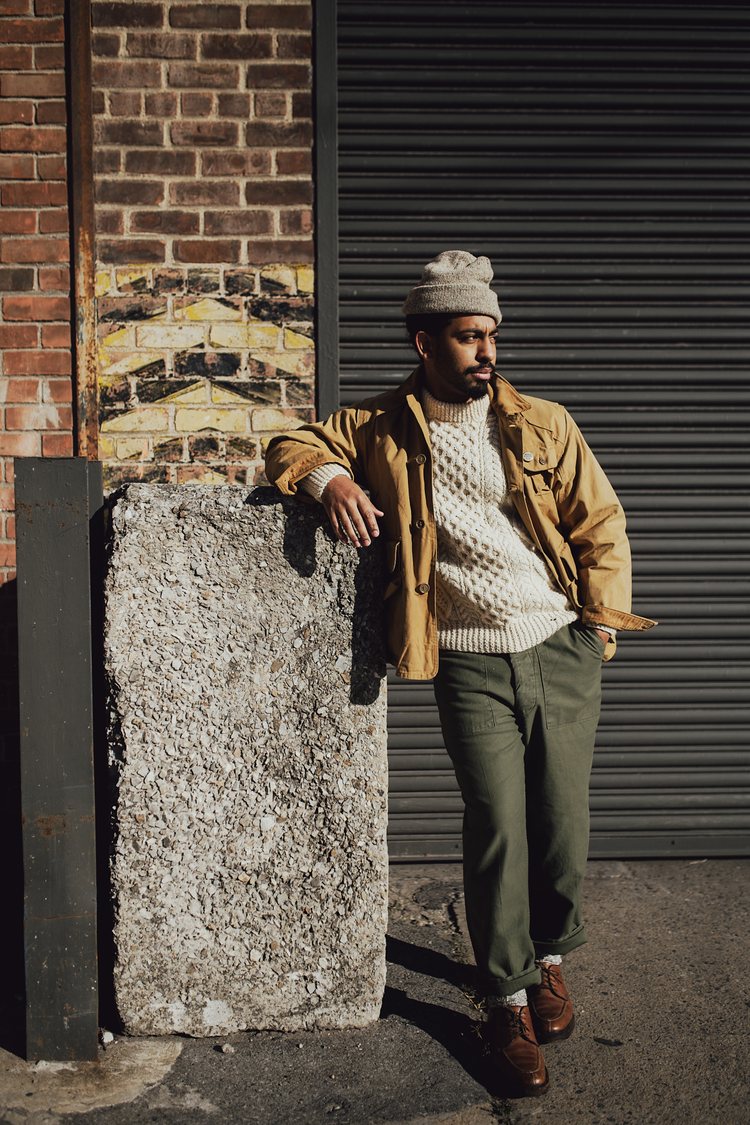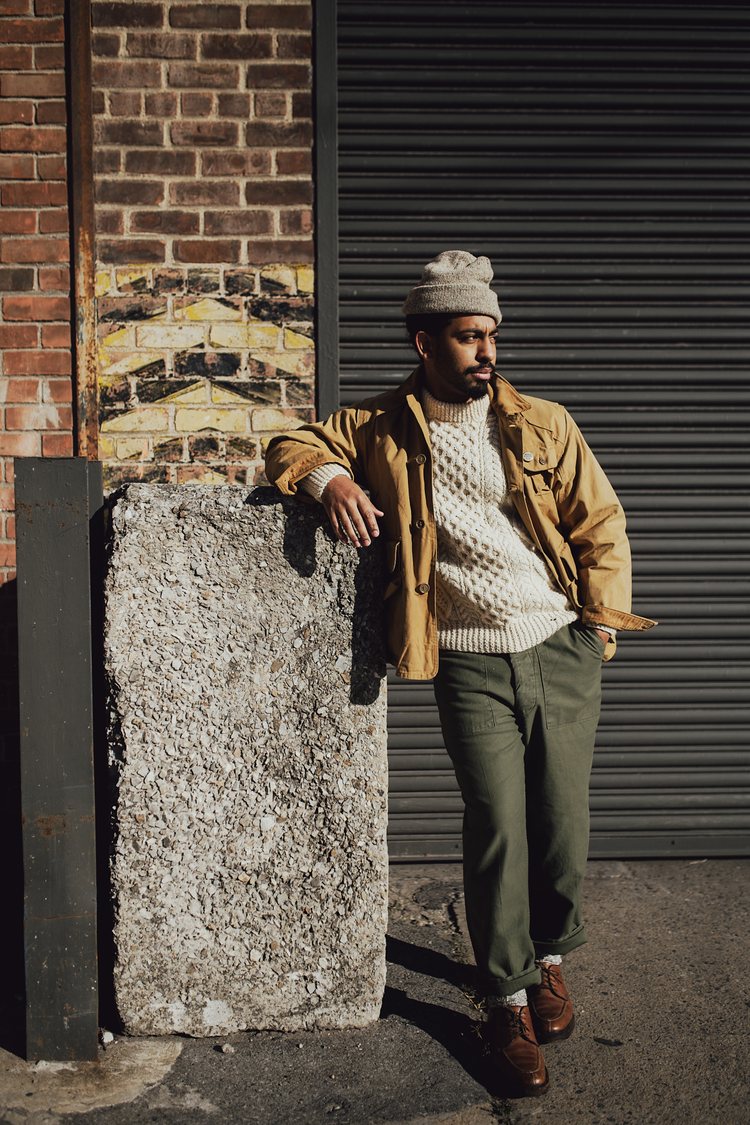 men's vintage
Outfit Ideas for Men – What to Wear This Winter
Layering and classic staple items make the vintage look this winter.
Liisa Jokinen · Oct 20, 2020
Cover photo: Ray Spears for Wooden Sleepers
We asked three vintage store owners and their staff for their best tips on what kind of men's vintage to shop and wear this fall and winter. Most of the recommended items are classics that work from year to year and fit all styles and genders.
Military liners
"Layers are always good. Buy a military liner jacke this season. It can be worn as a fashion by itself or under another jacket", says Oliver Harkness of NYC-based Quality Mending and New York EyeRish.
"Vintage can be a trend and there's nothing wrong with that but it can also give you individuality. Choose things that suit you. Don't think you have to wear what everyone else is wearing. Take a chance", Harkness suggests.
90s outerwear
Ania Zur Falkendorf runs an online men's vintage store Mooha Menswear based in Lublin, Poland. For outerwear, she suggests 90s looks.
"Thanks to the return of 90s, clean and bold lines look great this winter. Play with double-breasted jackets or oversized coats with strong shoulders and dramatic sleeves. Layer with turtlenecks, knitted vests, and cardigans", Ania suggests.
Sheepskin coats
Beate Korte-Vitola, the founder of Northern Grip vintage store, loves sheepskin coats for winter. "There is a wide variety of styles available from aviator jackets to 70s long coats, faux fur or real, suede or leather, from more fitted 70s pieces to baggy 90s coats."
"I think mixing garments in similar tones looks really nice. Think about brown sheepskin with a dark beige hoodie and beige pants or blue Levi's, for example", Korte-Vitola says.
Chore jackets
A great staple menswear item is a European work/chore jacket.
"It's a great item year-round: as a light jacket during spring or summer and as a layer during the cooler months", says Harkness.
Wear as a shirt or jacket, layer with a crisp white t-shirt or a striped long-sleeve.
Levi's denim
"Just like old school Vans shoes, all kinds of denim items are immortal, especially Levi's products. They go together with anything at any time", says Henrijs Geidans from Northern Grip.
"Denim jackets are always in in some form or another. You should always have at least one in your wardrobe", confirms Harkness.
Fisherman sweaters
Fisherman sweaters are also a great item for the coming winter, says Oliver Harkness of Quality Mending.
"Instead of acrylic sweaters you buy at high street shops, search for vintage alternatives made of cashmere or wool. They look better and more expensive, and will last much longer and keep you warmer", says Korte-Vitola.
Trench coats
"I think the most trendy things this fall is a trench coat. They are both casual and functional protection against the cold weather", says Raimonds Prusis from Northern Grip.
"They are long and can protect your entire body. There are many kinds of trench coats – padded, insulated, lightweight... I have seen young kids layering them with turtlenecks", Prusis continues.
Neutrals
"Monochromatic and neutral-colored outfits have been around for the past few seasons and aren't going anywhere soon. Don't be afraid to experiment with different shades of neutral tones – try sand, champagne, camel, or buff", Ania suggests.
Cover photo: Ray Spears for Wooden Sleepers