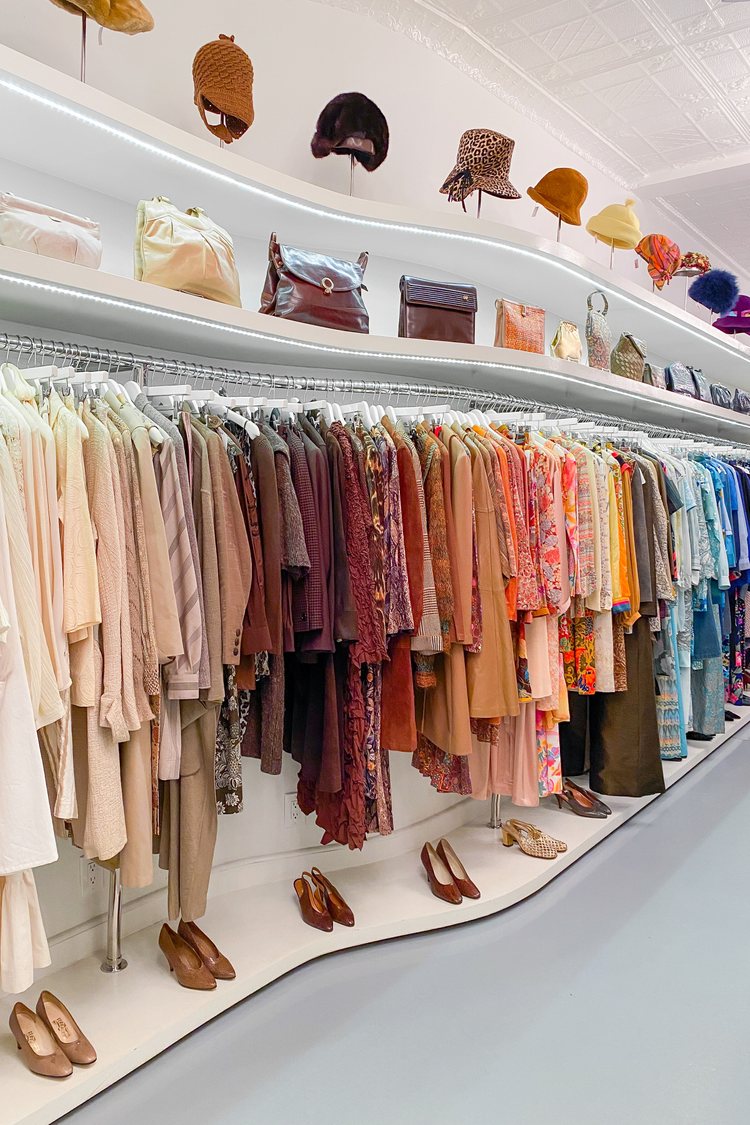 Our NYC Vintage Map lists all the city's vintage, thrift, and resale stores. For this story, we asked some well-known vintage aficionados to share their favorite stores.
Did you know that there are over 250 vintage and thrift stores in New York City? Not surprisingly, East Village and Williamsburg are the most thrift-dense neighborhoods. But even Rockaway has one vintage store.
New stores are born almost every month! Tired Thrift and Hello Banana are some of the newest while Church Street Surplus is one the oldest – it has been in operation soon 50 years.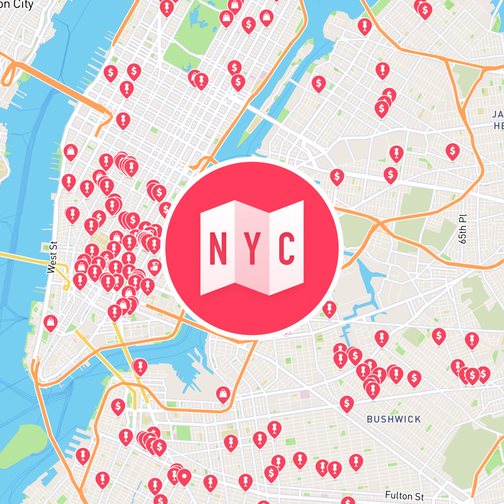 To make it easier to discover them all, we compiled a NYC Vintage Map. And to help people to discover their favorites, we asked some vintage bloggers, stylists, and editors to list their all-time favorites. Here are some picks in five different categories: Accessories, Affordable, Big Selection, Designer Vintage, and Denim.
Designer Vintage
Whether you are looking for vintage JPG, Margiela, Moschino, or designer handbags, these stores are for you.
"Every piece is a treasure and trying on clothes is really fun here. Great vintage pieces, rare designers, much more moderate prices than most NYC stores with a similar quality level. It's as if peewee's playhouse was totally stocked with Gaultier and Margiela. Contrary to popular belief nobody here is called James." – Mitch McGuire, Stylist & Editor of Refigural
"Coolest ever chill casual vibes here, a tiny space impeccably curated with vintage designer pieces that are cool and easy to wear. There's a great selection of vintage sterling and gold jewelry, chic sunglasses, cool bags, thoughtful antique objects, and art. This store has a really cool feeling of being an upgrade from the everyday but everything is still practical, usable, and high quality: worth your money." – Mitch McGuire
"Located uptown, Designer Revival is really one of the only reasons I go uptown, kidding but not! They have so many great designer items that you could just spend a whole afternoon looking around and trying things on. From vintage Chanel suits to tiny vintage Fendi purses, you always leave with something incredible, and one-of-a-kind." – Caroline Vazzana
See also:
• Amarcord
• Consignment Brooklyn
Big Selection
These stores have something for everyone! They might require some browsing but you are guaranteed not to leave empty-handed. When you only have time to visit one store, pick one of these!
"13th Street is my favorite Beacon's location. I always find something and the prices can't be beaten. A mix of weird contemporary, basics, and vintage (for example a gorgeous cocktail dress that will be in shreds by the end of the day unless you save it!), with a very high turnover of stock. Fun people watching." – Rose Callahan, Photographer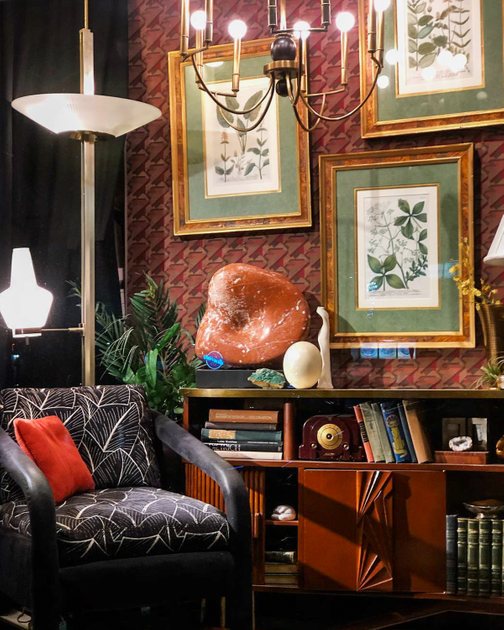 "This charity thrift shop in Gramercy always comes through for me. Clothing takes up about a third of the shop space, but I always find a piece I end up loving to shreds. The rest of the shop is a well-curated mix of housewares and objects. They skew more contemporary but have an eclectic mix, and good prices!" – Rose Callahan
"You can't shop in Williamsburg without a stop at Stella Dallas — it's on the mid-range/pricier side, but has an incredible selection." – Abby Mills, Blogger & Product Designer
See also:
• Seven Wonders Collective
• Brooklyn Brickhouse Vintage
Accessories
Eyewear, jewelry, hats, gloves – these stores got you covered.
"NYC's one-stop-shop for vintage eyeglass frames, ranging from 19th-century antiques to wild 80s and 90s frames. Whatever you're looking for there will be a tray of options for you to try on. They also fulfill prescriptions." – Mitch McGuire
"A great place for affordable and unique clothing items, as well as vintage-inspired gifts. I love coming here particularly for vintage scarves and colorful berets." – Nicole Wilson, vintage blogger
See also
• Icon Style NYC
• Pippin Vintage Jewelry
Affordable
Great curation and affordable prices – winning combo! Check out these stores for amazing finds.
"Curated yet affordable vintage store. Great for clothes, shoes, accessories, and knick-knacks. They specialize in 1960s-2000s and I've found many special and well-priced clothing pieces here." – Nicole Wilson
"I like all the L Train Vintage stores but their larger sister store is where I go and look if I need a certain type of thing or something in a specific color for a job. The prices are good and there's always something funny or utilitarian to meet whatever your needs are that day." – Mitch McGuire
"Curated yet affordable vintage clothes and shoes, they even have a $5 rack, where I found an awesome plaid skirt once." – Nicole Wilson
See also:
• Mahps
Denim
Lastly, stores that carry a great selection of classic vintage denim.
"Perfect for vintage Levi's, worn-in tees, and unique home goods. The best in Americana-style vintage." – Abby Mills
"Great selection of women's vintage and accessible price point. Lots of really great trend pieces and a lovely selection of modern brand jewelry, shoes, and accessories. Good for vintage denim." – Abby Mills