people
NYC Creative Hannah Woldetsadik Shares Her Fav Vintage Items
Hannah Woldetsadik, 23, is inspired by Japanese street style and repurposing old accessories and garments.
Liisa Jokinen · Nov 17, 2020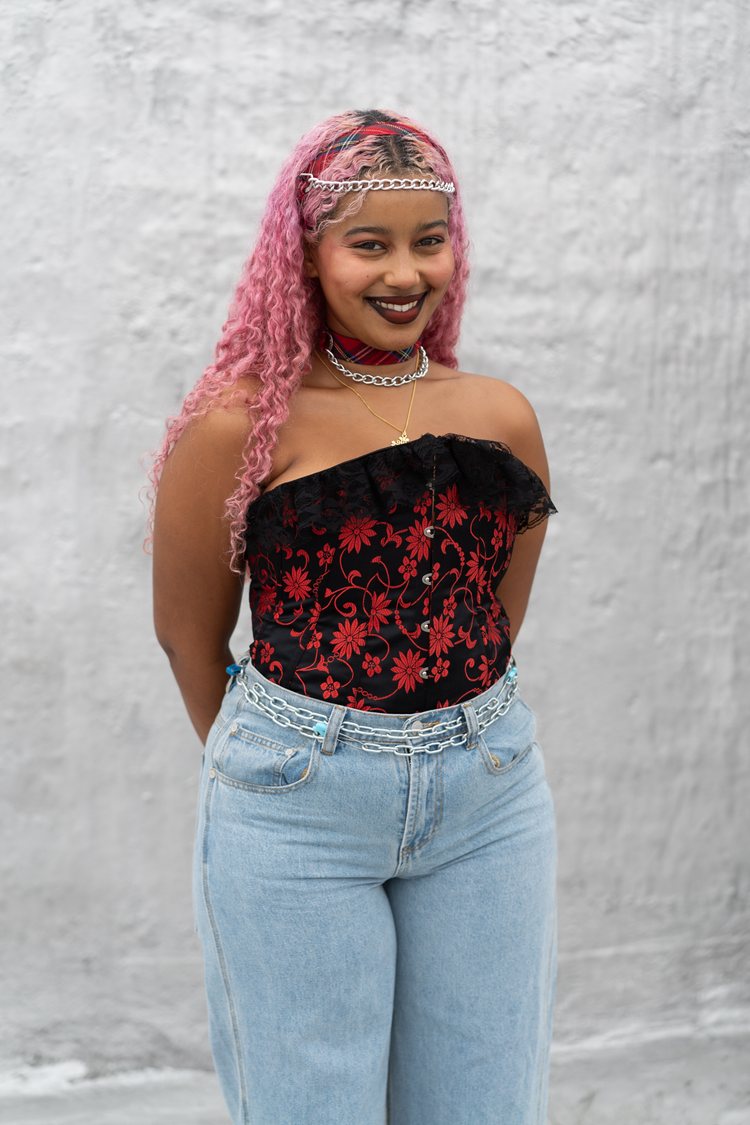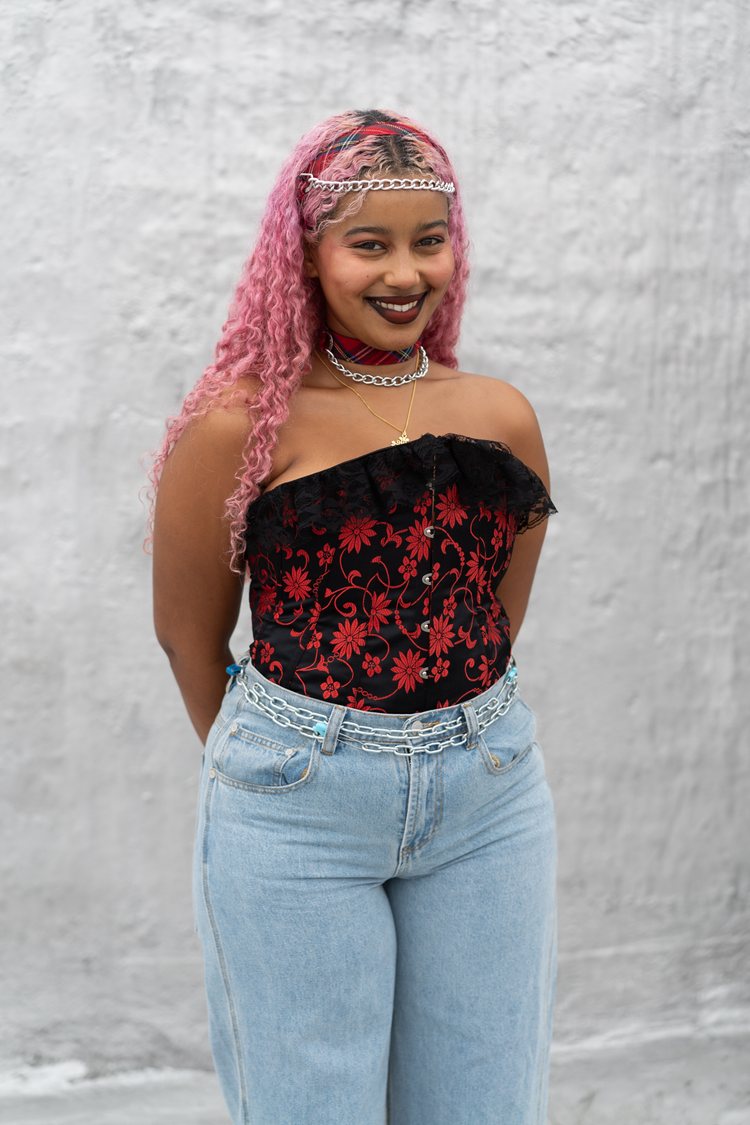 people
NYC Creative Hannah Woldetsadik Shares Her Fav Vintage Items
Hannah Woldetsadik, 23, is inspired by Japanese street style and repurposing old accessories and garments.
Liisa Jokinen · Nov 17, 2020

"I got into thrifting at around 18 years old because I never had the money to shop normal retail super regularly. So thrifting was the only way for me to feel true to myself within a price range that was reasonable.
I love thrifting in person first and foremost; the mystery of the items and the thrill of finding something that reflects my personality in a sea of madness is so exhilarating. It's hard to do that now obviously, because of the pandemic, so I've been resorting to thrifting online, which has its pros and cons.
This orange dress was thrifted years ago (I believe from Beacon's Closet), the shoes were thrifted ages ago as well, and the bag thrifted three years ago from City Opera Thrift Shop. I love this look because the drama of the dress really tells a story, one of femininity and elegance, something that I don't always feel but is something that I enjoy wearing for a day. I wish I could know what the previous owner wore it to!
I bought the dress on eBay for pretty cheap without knowing that it was originally a Halloween costume lol! I found out when I went into that big Halloween store on Broadway for some cute accessories (don't judge – Halloween stores have cool shit!) and saw the dress being sold for like a pirate costume haha.
The bow in the hair was from a lace dress that I cut into a top and had extra lace leftover from, and the shoes are from Unif. The chains are just from a hardware store that I'm sure I looked very out of place when I bought it!
I loveeeee getting rid of clothes. It's so therapeutic to let go of objects and it's just easier to keep my room clean that way lol. I just base it off of gut feelings and whether or not I have been or can start wearing the item; if the answer is no, then it's gotta go. Pieces that I feel like I love and can reuse in different ways will stay with me for a while. An example of that is my gold necklace from Ethiopia (gifted to me by my grandfather) which has stayed with me for years.
I am hugely inspired by Japanese fashion; I love Harajuku and lolita styles but incorporating it into the random-ass pieces I'm attracted to at the moment. I loveeee those Japanese styles because they are different styles of femininity than what my orange dress represents, for instance.
I also like the eclectic nature of those styles because I do enjoy piling on accessory after accessory depending on my mood.
The corset was thrifted years ago for like $18. The same hardware store chains are used as a belt here, and the accessories on my neck and hair are actually straps I removed from one of my favorite pairs of pants from Trash and Vaudeville. I enjoy taking pieces that I've worn endlessly apart and reimagining how they can be used so they don't go to waste.
I would say the best way to make great thrift finds is just to sort through an absurd amount of items; whether it's in person or online. Statistically, you're more likely to find things in your style and size if you have the patience to really dig for a while.
I have stores I enjoy going to (obvi pre-pandemic) because they make me happy, even if I can't afford it, and some that I love because they're in my price point and reflect my interests. I also loveee just walking in a new neighborhood and exploring whatever I come across.
My style is based on what I can afford at the moment lol. Now I'm looking for my next pair of platform shoes to invest in but what's new!"
Follow Hannah on Instagram