stores
Miracle Eye – For The Love of The 60s
Larissa Blintz, 24, is the owner and designer of Miracle Eye. A businesswoman since an early kid, she started her first vintage business at the age of 10.
Liisa Jokinen · Jan 28, 2020
Photos: Miracle Eye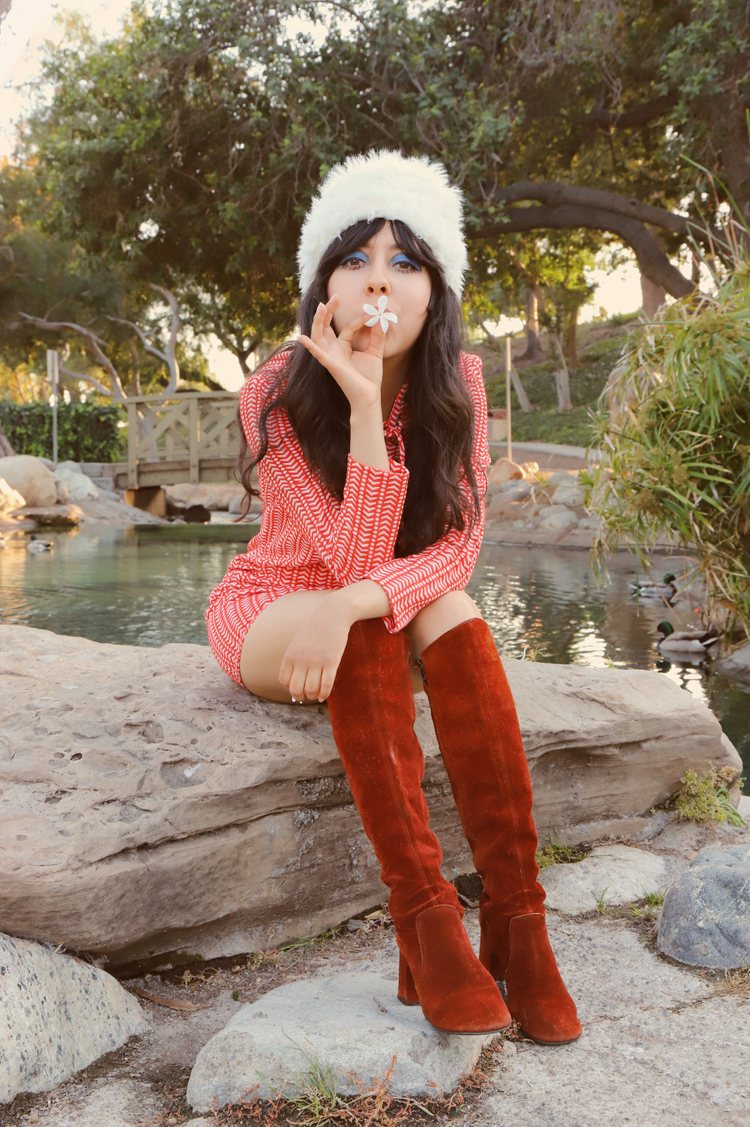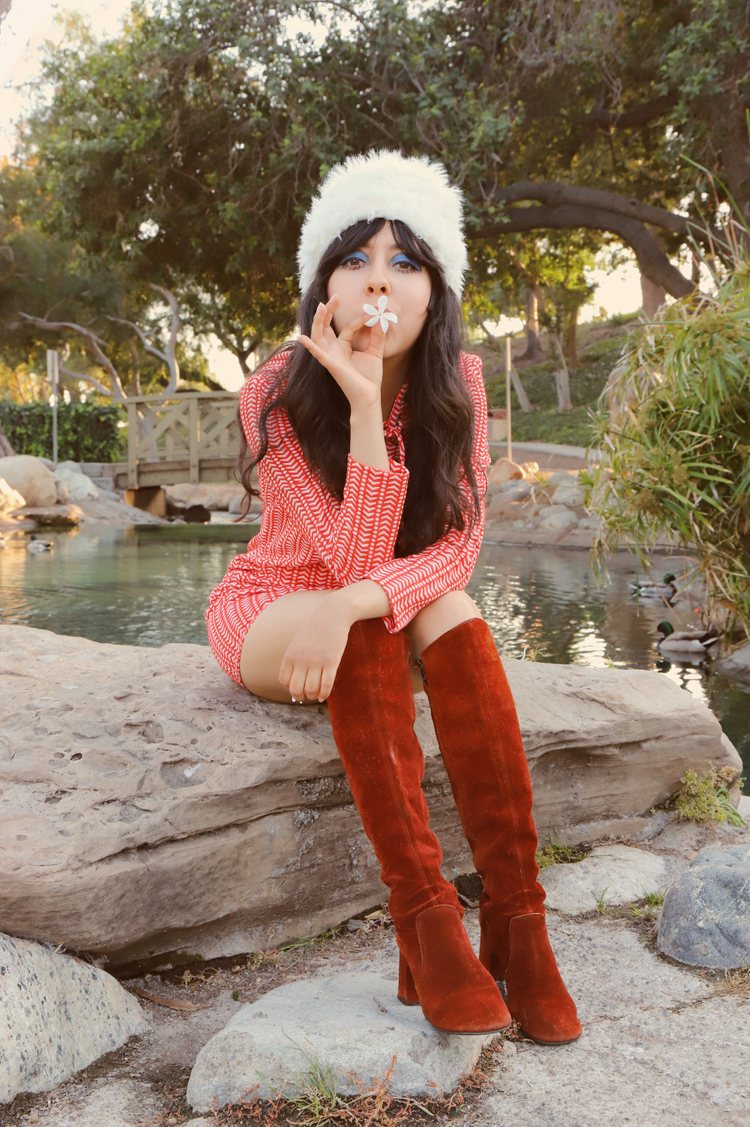 stores
Miracle Eye – For The Love of The 60s
Larissa Blintz, 24, is the owner and designer of Miracle Eye. A businesswoman since an early kid, she started her first vintage business at the age of 10.
Liisa Jokinen · Jan 28, 2020
Photos: Miracle Eye
"My parents' lifestyle was going to thrift stores as they felt old clothing was of higher quality and therefore lasted longer. Thrift stores made it feasible for us to take "family shopping trips" without breaking the bank. Through them, I was exposed to preowned clothing so it was only natural that I would start selling vintage myself too.
My entrepreneurial journey began young as I started selling items on eBay at the age of 10!
I opened a little store on there and was selling mostly 90s vintage as the business was an extension of the person I was at the time. It was primarily denim jackets and shorts. This was my second business, and funnily enough, Miracle Eye was my third which I officially created at 15. My first business was buying and re-selling Chiclet gum to other children in my neighborhood when I was 6. I was a little businesswoman from the start, ha!
I learned about the 60s for the first time when I was a teenager. I had a crush on this guy in high school. I befriended his sister and eventually got access to his room. This was exciting for me because I could see what his interests were, so I could, in turn, learn more about him. In his bedroom, I found records from The Beatles and posters of The Mamas and the Papas and Jimi Hendrix. At home, I looked them all up and was completely mindblown. It changed my life. I forgot about him and became enamored with the music and fashion.
I had never felt so comfortable with a style. The 60s just resonated with me: everything from anti-war sentiment down to clothes like bell bottoms.
Peace, love, and happiness – that was everything I ever wanted. I have always been a peace-maker. My sign is Libra and I have always felt a need to understand and avoid conflicts, see things from other people's perspectives.
My first 60s piece was a velvet embroidered jacket I discovered while thrifting. Back then it was still easy to thrift 60s items, but these days it's nearly impossible, understandably so.
After selling vintage for two years it occurred to me that I wanted to start my own handmade clothing line. I was inspired by the stagewear that Paul McCartney and Jimi Hendrix wore, as well as off-stage casual day-to-day wear. It was impossible to find anything like that in the thrift stores or malls.
My mother is a seamstress by trade and I asked if she could make samples for my clothing line. She was more than happy to help me. What teenage girl doesn't want to have her own clothing line?
We listed our first batch of pieces on Etsy and everything sold out immediately. We kept restocking and before I knew it I had a real business in my hands. At the time, my mother was working at an LA sweatshop factory. She was treated terribly and under-paid. My dream, when I started the business, was to employ my mother so that she could eventually quit the factory. I graduated high school, and by then the business was financially able to cover my mother's, father's, and my own salary. My business has progressively grown every year since then. As things did not fit in our tiny apartment, we got a studio/showroom in Chinatown, LA.
I only wear vintage or my own line which is heavily inspired by 60s and 70s clothing. Basic 60s essentials are suede mini skirts, stripe straight-leg pants, suede fur coats, embroidered folk blouses, and psychedelic prints. You can rotate those and have ten different outfits by changing accessories.
Young Edwardian is one of the most beautiful 60s brands. I also love Levi's classic, sta-prest pants, and Biba.
And weirdly enough, everything the department store Sears made in the 60s is absolute perfection. Sears was tip-top back in the day and had it goin' on!
I love 60s polyester! Our hot LA weather never stops me from wearing it head to toe. One of the greatest things about old polyester is it never fades. Nothing happens to it when you wash it and its very easy to care for.
For style inspiration, I love Cher. Her style was amazing. She would wear what the guys wore: boots, big coats and hats, and stripe pants. I also love Yoko Ono, Harry Nilsson, Jane Birkin, and Twiggy.
Personally, I like both Californian and London style in the 60s, but I feel the California style has more depth and soul to it. London was more about surface and striking silhouettes. Perhaps I am biased as California is home for me. But you can compare the Beach Boys and The Beatles and see the difference. Everything I design is a mix of both those styles, "California cool" and "English mod."
I have learned the most about the 60s through documentaries and books. I think people tend to romanticize the decade.
It's easy to forget that politically the 60s was a rough time with lots of tension abound. Racism and sexism were still very prominent. As a woman of color with immigrant parents, I know I would've had it rough.
It gets harder to find vintage as the years go by. My suggestion is to hold onto your vintage for as long as you can, it's your own personal little goldmine! My advice for people looking into wearing more vintage is to look at photos and films of the musicians and artists that inspire you most and pull inspiration. From there, make the style uniquely yours and have fun."
Miracle Eye
Showroom and studio open by appointment.
@miracleeye