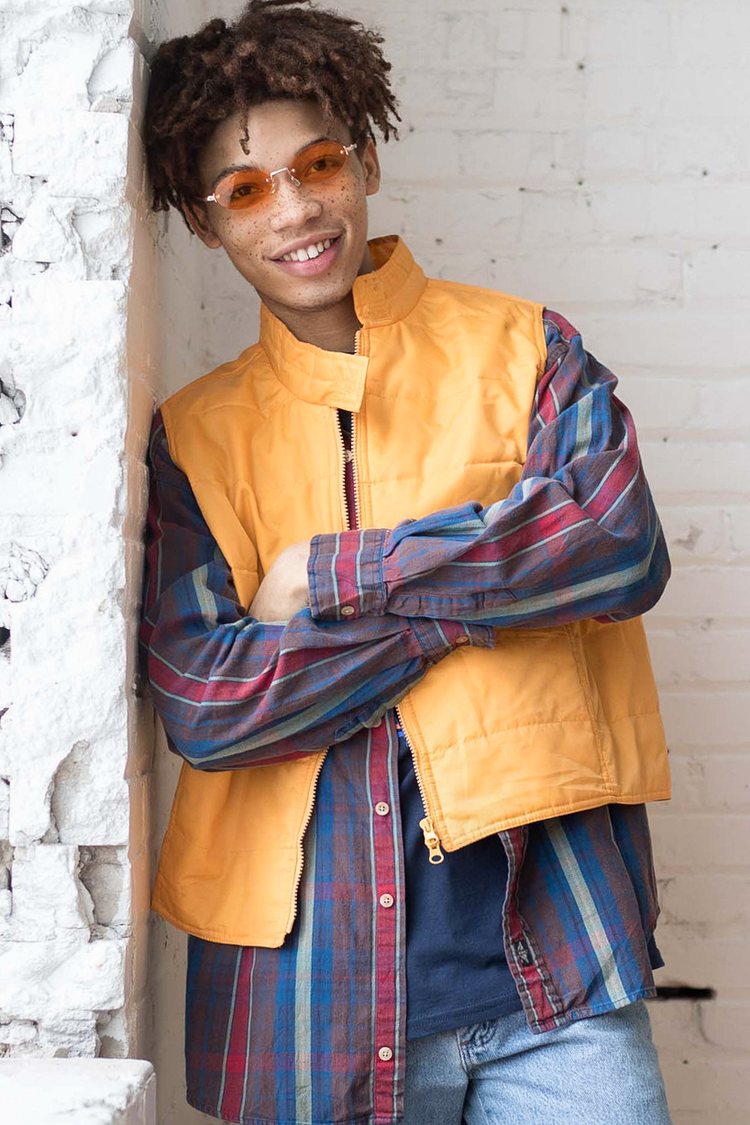 business
Midwest Staple – Interview with Libby Finn from Ragstock
Midwest vintage clothing chain Ragstock is one of America's longest-running retailers of vintage and recycled clothing. With over 40 locations and an online store, it is also one of the biggest.
If you have lived in the US Midwest, you probably know the Ragstock vintage clothing store chain. We interviewed the current president of the company, Libby Finn, to find more about the company.
How was Ragstock born?
Our founder, Howard Weisskopf was in the rag business in Minneapolis in the 50s. In the late 70s and early 80s, Howard realized that customers were looking for used and torn denim. They came to his warehouse and picked these items from barrels of rags. This was the birth of the retail portion of Minneapolis Ragstock Co.
Howard began traveling the world in search of unique items. He'd take interest in collections of all kinds of clothing – used capes from London, old army boots from Germany, for example – informed both by his previous work as an army quartermaster and overall interest in the growing world of recycled fashion. He developed relationships all over the world and sourced goods from his growing list of contacts.
Over the next few decades, with the help of Howard's son-in-law, Mike Finn (current CEO), Ragstock would expand its retail presence to cities throughout Minnesota, Wisconsin, Illinois, Texas and more. Howard retired in 2007 at the age of 85.
Now we have over 40 locations in the US and an online store. The retail business has also expanded to include new clothing, accessories, and costumes.
How has vintage business changed through the decades?
Just like new trends, vintage trends change over time. Items are hot for a while until they're not, and then it's time to find the next hot item. Our buyers are constantly on the lookout for new trends and new items, keeping their fingers on the pulse of the vintage industry. Often the challenge is finding enough high-quality goods to supply all of our stores and customers. The competition for good vintage items is fierce.
We plan to continue to grow our brick-and-mortar business and aim to open about 1-3 stores every year.
When did you go online and what made you do this decision?
Over a decade ago, we launched our online store, beginning with our enormous catalog of ugly Christmas sweaters. Because each sweater is one-of-a-kind, getting thousands of pieces online was quite a task. It was worth the investment as we wanted to make our unique assortment available to anyone, anywhere, not just in places with a physical Ragstock store. Since then, we've continued to expand our site, and we continue to add new items every single day.
What has been the key to Ragstock's success?
Our employees are the key to our success. We have many talented and dedicated employees who have been with us for years, even decades. They understand our unique brand and culture and have been instrumental in our success.
What vintage items are most popular now?
Our general philosophy on fashion follows that quote/meme from The Simpsons: "This was originally a Halloween costume, but it found its way into my regular rotation." We love how our customers reinterpret and upset trends. We're always trying to give them the widest possible selection of vintage to do just that. Nothing is off the table: we stock all eras, all of the time. Vintage is more popular than ever now and it's important to us that everyone feels welcome to experiment with their own style when shopping at our stores.
Also, the last thing we want is for you to be bored. We'll go to the ends of the earth to find you something weird and obscure and interesting. That's a thread that runs through our entire history – we're motivated to find new vintage items because we're endlessly curious to see what our customers might create with them.
It's incredible how some old article of clothing, which might seem totally hideous, can actually make someone look like a knockout.
It all depends on whose hands it lands in and what they can see in it. So, we remain unpretentious and open – we'll sell a pristine 70s studded jacket and a 00s Diet Dr Pepper tee with cigarette burns all over it, because we know you'll make both look amazing!
Who are your customers?
We have customers of every age and every demographic. Our website ships all over the globe and we regularly get orders from far-flung destinations like Greece and Australia."