eyewear
Lipari Vintage Eyewear – 125 Years of Shades and Frames
Since 1897, a small eyewear store in Sicily, Italy, has grown into a treasure chest of vintage sunglasses. Edoardo Lipari, the fourth generation in the family business, shares their story.
Edoardo Lipari · Mar 8, 2022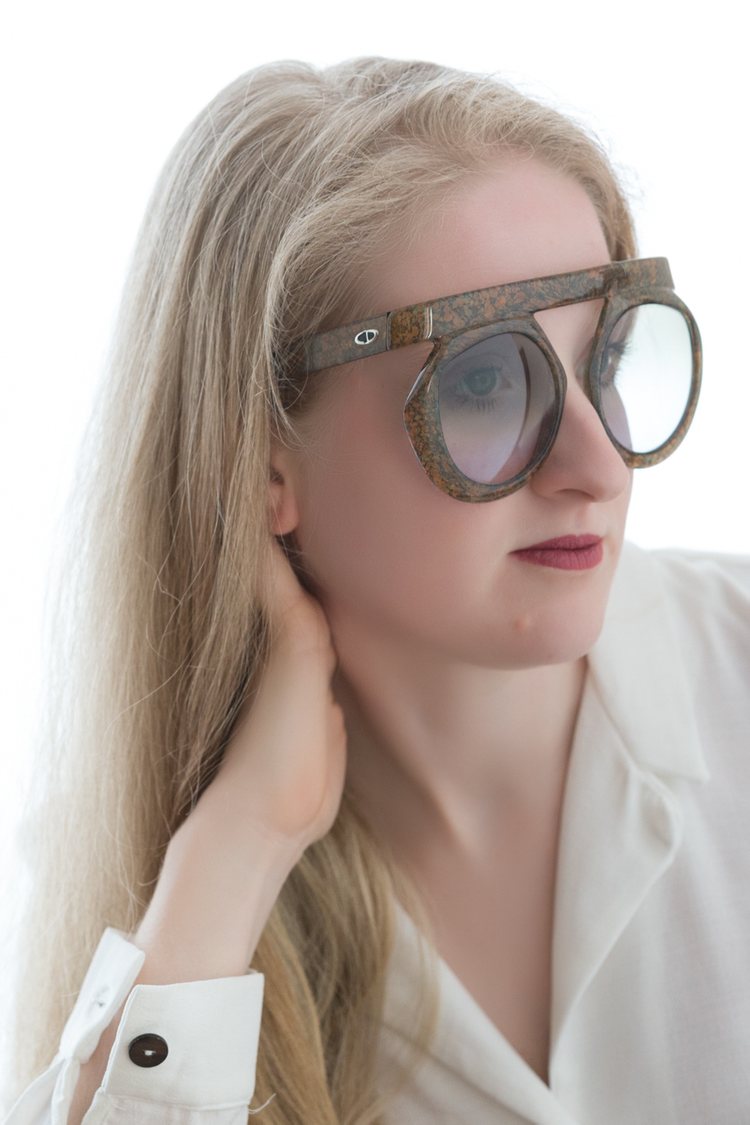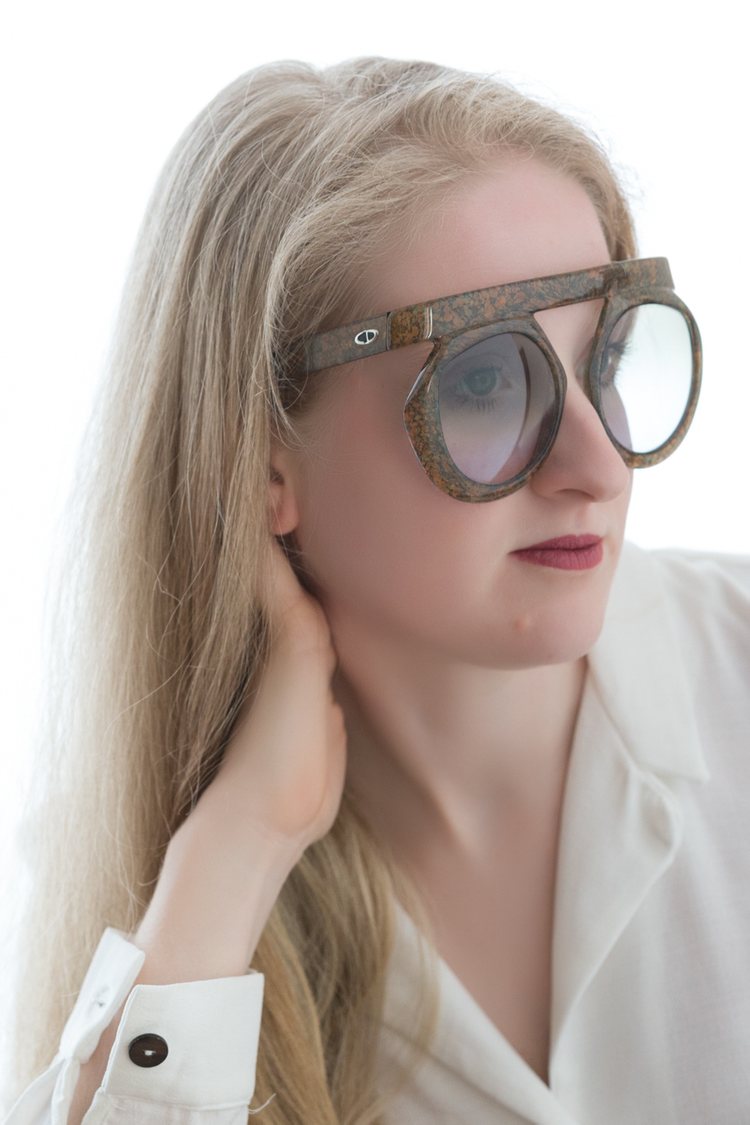 eyewear
Lipari Vintage Eyewear – 125 Years of Shades and Frames
Since 1897, a small eyewear store in Sicily, Italy, has grown into a treasure chest of vintage sunglasses. Edoardo Lipari, the fourth generation in the family business, shares their story.
Edoardo Lipari · Mar 8, 2022

Ottica Lipari was established in Marsala, Sicily (Italy) in 1897 by Giuseppe Messina Patti – my great great grandfather. The small storefront has since been located within the city's medieval walls, in the very heart of the historical center. The shop was originally also selling cameras as well as developing photographs to sustain the business.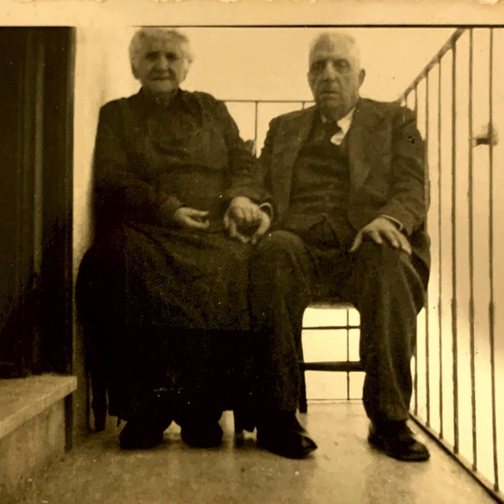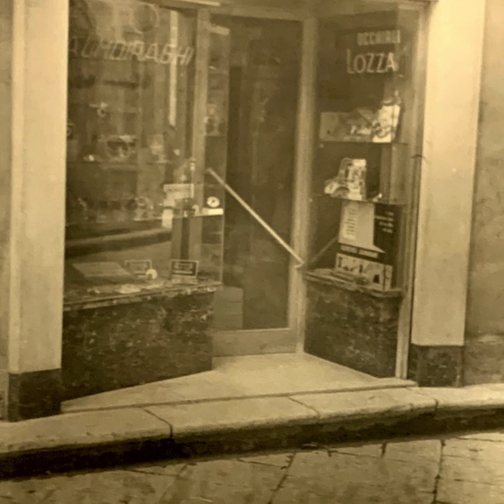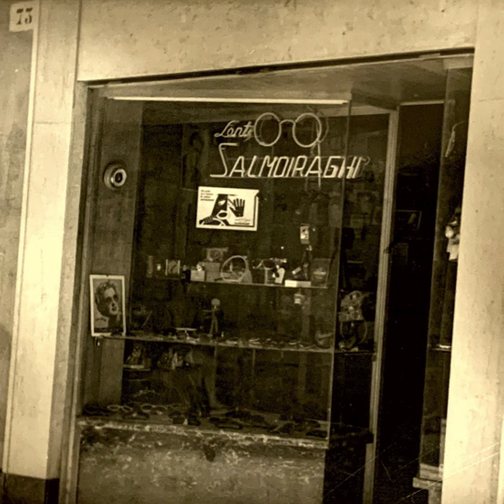 This was one of the very first shops selling eyeglasses in the whole of Sicily and, back then spectacles were a rare and expensive accessory, accessible only to the wealthy. For the most part, glasses consisted of small oval frames without temples, made of metal with quite heavy and fragile glass lenses. Some opted for the old school monocles, which however were not as popular. Sunglasses were made by adding a darker clip in front of the frame. Wearing eyeglasses was not just an item to improve one's sight, it was truly a status symbol.
Starting from the 40s, the glasses on sale became increasingly focused on aesthetics, mirroring the fashion and style of each decade. The popularity of sunglasses also grew with the rise of iconic brands such as Persol Ratti and Lozza in the 50s. During the 60s economic boom in Italy, people started to have easier access to and a bigger appetite for eyeglasses. This led to a substantial increase in sales, which allowed our business to expand. From the 60s, our inventory came to include not only Italian brands but also pieces from international designers of different shapes, colors, and price points. Some of our customers even opted for 24kt solid gold frames!
From the 70s, designers such as Dior and Gucci started to gain international popularity, which resulted in an increased demand for branded sunglasses. This was the time when sunglasses market proposition completely shifted – from being just a functional accessory to properly see or protect the eye, glasses became a true fashion statement, a way for people to express themselves. This new approach to eyewear generated a proliferation of different sizes, shapes, colors and designs… squared, cat eye, or round, there was truly something for anybody. The creative excellence of that era is what makes, still today, the 60s and 70s eyewear among the most stylish pieces of all times.
By the 80s, the shop counted over 1,000 repeat clients, who regularly came to purchase one of the over 100 brands of spectacles available. The market was dominated by two main types of producers: global fashion houses and the then 'new' eyewear-focused brands such as Ray-Ban and Byblos. In the 80s, stylish branded eyewear shifted away from only being a product for adults and started being widely adopted by teenagers, whose 'need for fashion' was greater than ever.
It was in the 90s that my dad started putting vintage sunglasses from the previous decades for sale. By that time, year after year, we had kept a century's worth of unsold pieces. This became both a way to make space in our warehouse as well as an additional revenue stream. The 90s were characterized by the rise of eccentric styles, embodied by designers such as Dolce & Gabbana and Versace. In addition, new materials such as titanium and carbon were introduced to the world of glasses, improving their comfort and durability.
In the 2000s everything changed; the mass industrialization of the product made glasses much cheaper and more available. Nevertheless, this came at the expense of quality. If, until then, spectacles had been a high-end, often handmade product, in the 2000s most brands opted for cheap methods of mass production. So Ottica Lipari took the bold decision not to order much of the 'mainstream' sunglasses, but instead focus mostly on niche, handmade quality sunglasses by independent brands, each with their own unique style.
By 2010, the store was solely relying on these niche products and our old stock of vintage eyeglasses. That's what we became known for: customers stopped coming for standard branded sunglasses and started relying on us when they needed something with a truly special twist.
2012 was the year where I formally decided, as the latest generation of Lipari, not to take on the business and instead move to China and later on to Singapore to pursue my career in sports digital marketing. In other words, this meant Ottica Lipari would have ended once my dad retired.
But in 2020, when the pandemic hit Italy hard and the shop could not be open to the public, I realized I was able to help my dad stay afloat. Using my professional experience in the digital space I launched Lipari Vintage Eyewear in June 2020 on Etsy. We started with just 50 vintage pieces from the 50s to the 80s, focusing on iconic brands such as Persol Ratti, Dior, and Marwitz. Having an online presence meant we were now able to share our passion for quality eyewear with everyone around the world, not just our smaller community in Marsala. Seeing the shop grow online made me feel very proud of being able to help my dad as well as of keeping the Ottica Lipari legacy alive.
My dad is still quite reluctant to put up for sale some pairs – he's personally connected to some of the pairs we own. An example of this is a classic 60s Persol Ratti, featuring an iconic browline frame in gold metal and glossy black acetate plastic. Very stylish and glamourous.
My personal favorite is a pair of 80s oversized shield sunglasses by Krizia, enhanced by gold metal studs on a wrap lens. Both my wife and I own a pair of these!
Finally, one of all-time most popular Dior, this 1973 piece embodies the fashion of an era, with a colorful oversized frame and gradient lenses. As of today, they are the most expensive listing on our vintage collection.
Today, the 90s nostalgia remains strong. For example, Fendi's sturdy rectangle sunglasses of that period are consistently among the most sought-after. Versace is particularly popular in Europe, with the unspoken rule that 'the bigger the Medusa head, the better'. Simple round eyeglasses in tortoise or gold are also a popular choice. To us, however, it was particularly surprising how eager customers were to get their hands on early 2000s pieces, especially shield frames and edgy, colorful pieces.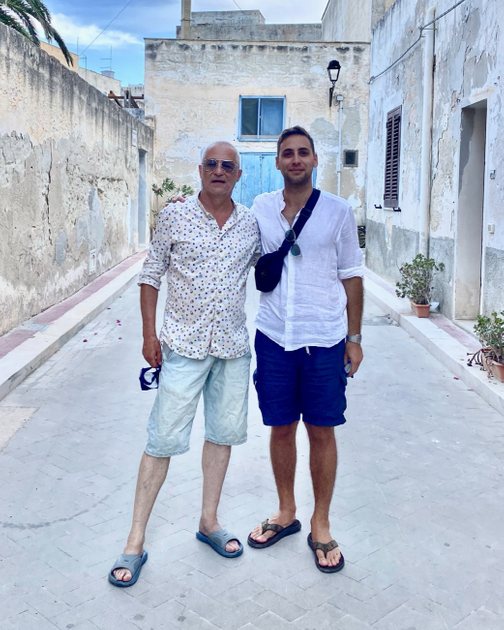 As far as my memory goes, I remember being surrounded by eyeglasses. Hundreds of frames, of various brands, shapes and styles towered up in our store and warehouses. It's part of my history and the history of the four generations of Liparis that came before me. We want to narrate this fantastical 125-year long legacy through the hidden treasures we collected, and allow the world to own a little piece of it by making our eyewear available to everyone online.