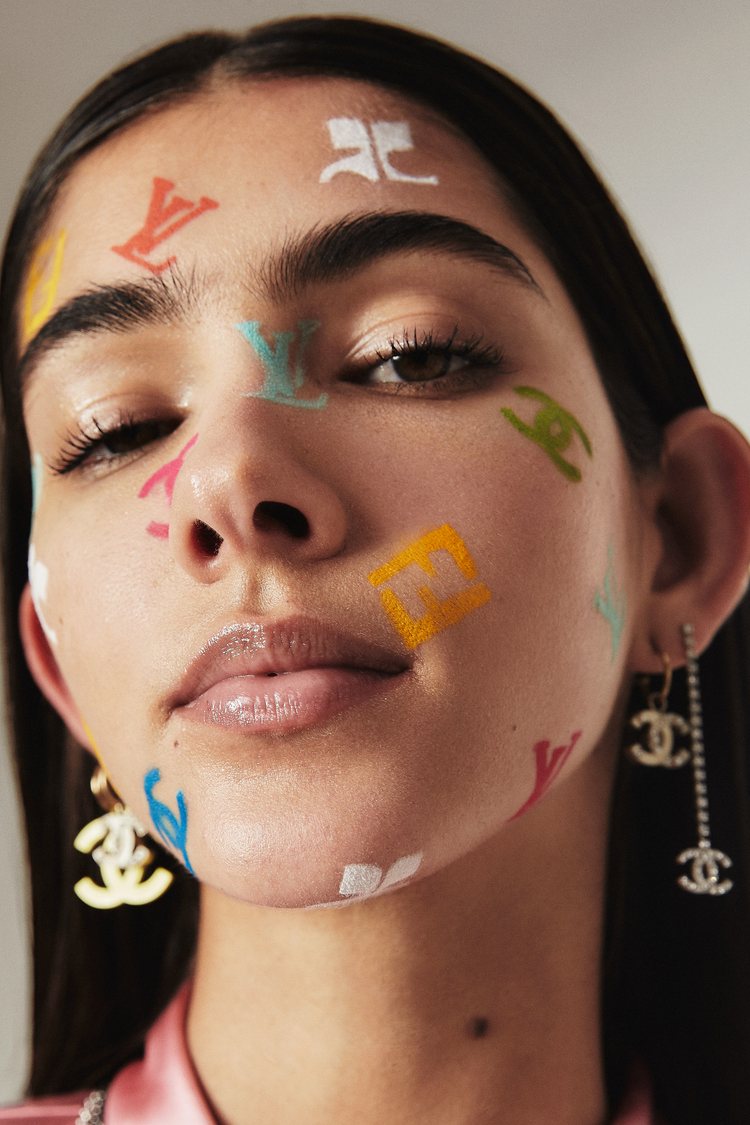 Business
Into Archive – Luxury Vintage for The Young Generation
Kate Mao launched Into Archive online platform because she saw a gap in the market of curated luxury vintage. Mao explains what drives the new demand for luxury items and brands like Chanel, Dior, and Gucci.
"This hobby of mine began 7-8 years ago when I would bid on eBay to collect stickers. I was massively interested in stationary at a young age and accidentally bumped into the luxury section. Back then, items like Christian Dior bracelets were selling for $30-$40. It was super exciting for me to gather them and reference the magazine articles that they would be featured in.
Then four years ago, I started noticing a growing demand for hyper-curated vintage luxury: bright, colorful trendy items, from luxury brands like Chanel, Dior, Fendi, Gaultier, Westwood, and Blumarine.
One reason that drives this demand is the growth of Tiktok and Instagram: more and more people are exposed to shopping for luxury at a younger age.
People also want more unique items, more than ever before. It's a supply and demand situation where if there were only a certain amount made and available, then it would drive customers to search and seek out those items.
The majority of our clients are 20-35 young females. We focus our marketing efforts on reaching out to a younger population to teach them about vintage and ways to appreciate it. In turn, this promotes a culture that values the luxury pieces which have taken house brands hours of craftsmanship to create.
A huge number of stylists are now incorporating vintage in their photoshoots with celebrities and influencers – that is also showing to a lot of people around the world that there are ways to wear vintage and push it into all types of styles that fit every person. We frequently work with stylists Dani Michelle, Kollin Carter, and Law Roach, who all dress a lot of their clients in vintage.
In 2023, we believe the focus will be on large bags, corsets, strappy dresses, and large chunky band boots – from the brands mentioned above in particular. These fashion houses have had some of the biggest influences on Y2K fashion – rebellion found in Westwood, femininity found in Bluemarine, appreciation for the human body in Gaultier, the list goes on. These brands have had a huge number of influential directors and completely changed the ways in which people were previously dressing.
I think each brand has a few pieces that are extremely rare and special to their style – for example, the corset for Vivienne Westwood. In our specific collection, we hold a number of Christian Dior saddles and monogram pieces from the 2002 FW collection featuring denim under John Galliano. We also collect a high number of Chanel flap bags from the 2013 Dallas collection and from the Pop Art collection. Another pivotal set of items is the python pieces from the Tom Ford Gucci era.
The most coveted brands and items change yearly as people focus more on different trends, but we are a firm believer in collecting the entirety (bags, shoes, and all clothing) of certain directors and eras under each brand and piecing them together rather than random pieces from all over. Next, I can see vintage Loewe and Plein Sud rise up. Both those brands have experimented with materials, details like draping and interesting silhouettes.
We started on Instagram with just a few dozen pieces and launched our e-commerce store shortly after. We now carry over 4000 items on our site and we are adding new inventory every day.
Unlike a lot of other vintage sellers who take items on consignment, based on what's available, we have a team that sources rare and specialty items from all over the world. Currently, we source from auctions, vintage stores, and other outlets. We do most of our buying in Europe, North America, and Asia. We also spend a lot of time researching the history of each item on our site, every item is handpicked by our team and we hope to give our customers a glimpse into fashion history and act as an informative platform for our audience.
The general trend of this market has been going upward since 2015. As more and more people collect vintage pieces, this will continue to skyrocket prices and demand.
This is kind of why we decided to open up the rental program in New York City and Toronto. It has opened a new stream of revenue for us and also allows our products to be more accessible to our audience with less of a commitment.
The rental program allows everyone to use these products (under certain limitations) and continue bringing joy to vintage luxury. For example, a large impact we see that may come as a result of this would be fashion students utilizing our system to study fabrics and the construction behind the pieces."