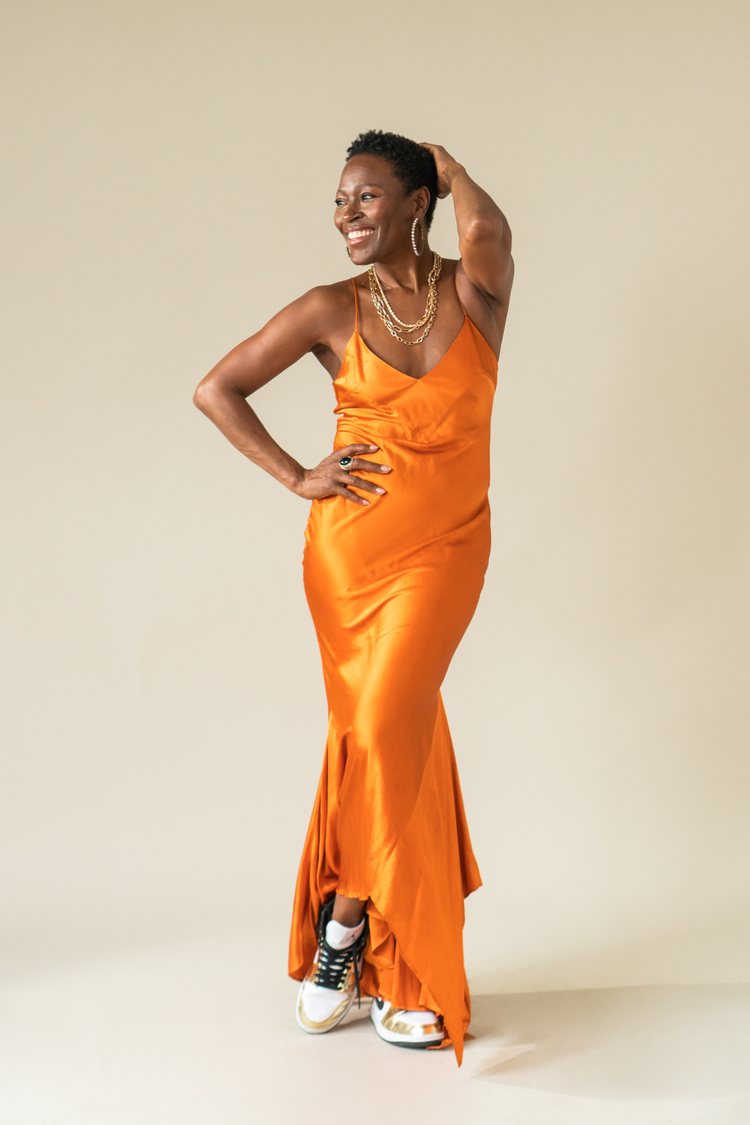 store owners
Interview with Sheryl Roberts of Indigo Style Vintage
Sheryl Roberts is the multitasking super-stylist of the vintage business; running a brick-and-mortar, doing markets and events, styling shoots, and more. How does she do that all?
"When I was young my mother used to drag me to yard sales and estate sales and always told me mall clothing was cheap and look for quality no matter if it was used. I hated that. But as an adult, I wanted the unique pieces you could only find at vintage or thrift stores. I really hated how expensive luxury fashion was and hated how boring and cookie-cutter fast fashion was. After people repeatedly asked me who made my outfits I realized maybe I had a good eye and started collecting and selling as a hobby about 20 years ago.
After a few years, it grew and I launched my business legally with a brick and mortar in the Bed-Stuy neighborhood in Brooklyn in 2017. Bed-Stuy is the dopest neighborhood in Brooklyn. I have lived in Brooklyn since 1995, well before gentrification. And it's always been cool.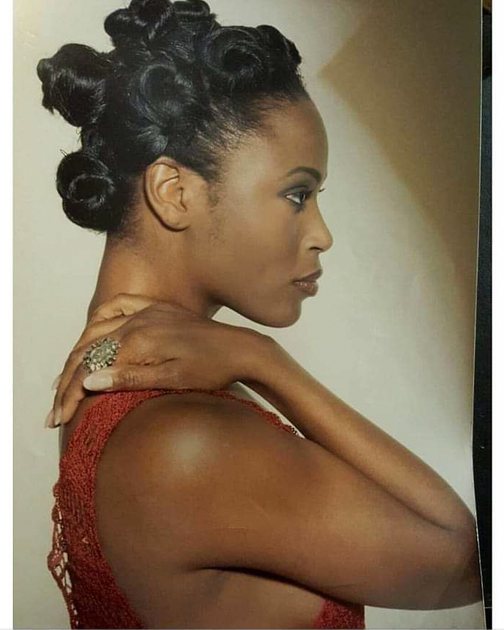 Before vintage, I had a successful career as a professional model and commercial actress for 30 years that included magazine covers, editorial, and major advertising campaigns. I did over 200 national commercials, industrials, and short films. I was on the cover of Essence and Ebony and did advertisement campaigns for companies like Olay, L'Oreal and Clairol. My career was amazing.
When I started my vintage business, vintage was plentiful. People really didn't thrift like now and stores didn't save their product for their own auctions or sell it privately as they do now. The prices were much lower. Now it's different. Everyone sells. On Poshmark, Etsy... everywhere! Before people really didn't know the value of vintage so it was a novelty and cheap to the novice.
I used to buy and just wear it. I never researched it. I didn't care. I just liked cool pieces.
It wasn't until recently that I really started to learn more about the value and the sought-after vintage designers.
For my store, I just buy what I like. Period. It does not have to be the rarest expensive piece. I love color, print, pattern and texture. I love anything different and unique.
My customer is anyone who wants to be different and unique. I sell to models and to 70-year-olds who love vibrant colors or prints. I sell to wealthy ladies who want elegant pieces and gen x kids who want affordable trendy fashion.
I don't even know if I have learned the tricks of the trade yet. I had no prior experience in retail and certainly not vintage. I didn't even know the rare designers. I just bought what I liked. I still have no real mentor or person to learn from so I just do the best I can and learn as I go. I have a few people that I may ask questions from time to time. The rest I just research and figure out.
Being Black has been the biggest challenge while running my vintage store. You have to work harder and people still don't want to pay you a fair price. Learning all the terminology and history is a challenge, too, because I entered this industry as a hobby and just as a girl who liked cool shit.
Gentrification of vintage makes it harder for a dealer to make money. But it is what it is and major companies are now into it. Gucci is doing vintage. It is crazy. The good thing is that people learn to realize the quality and uniqueness of vintage.
Sustainability is important but honestly most kids just thrift because it's cool and cheap.
But they also do not know the difference between thrift and vintage so they don't understand pricing.
But I do have many accomplishments. I have been interviewed in many publications and also had my clothing in several magazines. Mostly I am just proud that I have a brick and mortar and people are finding out about me and supporting me. I am grateful for that.
Recently my work was on a magazine cover with an eight-page spread in a Moevir Paris Magazine. The editorial came from a photographer who contributes to major publications. She saw my runway show during the Brooklyn Fashion Week and loved the clothing and styling. She asked if she could shoot and I said ok not knowing it would ever go into anything. It was a total surprise to me.
Covid taught me not to put my all eggs in one basket. You need multiple streams of income and I would be bored just going to my shop daily.
As I get older I want to stretch myself and see where my creativity and hard work take me. I am reinventing myself but as my authentic and best self.
I have a ton of projects from attending vintage markets, doing photoshoots and fashion shows. They are all good but definitely stretch me to the max because I also have my brick and mortar to run. The fashion shows are the most stressful but rewarding part of my business because I get to style and imagine the pieces I curate creatively in a way I think they can be worn.
But there is no right way to wear a piece. It's whatever you feel expresses your personality.
In the future, I hope to do more work with the TV and film industries. And I hope to be a place where stylists and models and influencers want to shop but also I hope to be a person who exposed my community to sustainable fashion.
People should know that running a vintage business is not easy. It's more than shopping. It is mending and altering and laundry and dry cleaning and research and inventory and tagging and selling and marketing and pricing and hauling boxes and racks and setting up and then breaking down and a million other things.
I would not do anything differently. You grow as you know. As I learn I change. Early on I sold things way too cheap.
My goal is to make vintage more accessible to people of color and introduce them to the beauty of secondhand fashion.
Black people and poor people have been making the best out of very little for a long time. But not necessarily by choice. Now vintage and secondhand shopping is a choice and gives us the freedom to truly express ourselves.
I hope with more exposure to cool secondhand, people will be more willing to try it. Influencers lead the way in this but also it is about education and also people just seeing us wear fun and funky looks. Hopefully, they will say they want to try it and live a little.
I think vintage fashion should be fun. People take it so seriously. The value in a piece is only based on what one is willing to pay."
Indigo Style Vintage
409 Lewis Ave
Bed Stuy, Brooklyn
Thu–Sun 12–6pm
@indigostylevintage
Cover photo: Sarai Garcia