trends
How to Wear Spring Trends with Second Hand
We picked nine spring trends and created them with second hand pieces from Beacon's Closet in New York.
Liisa Jokinen · Feb 28, 2019
Style: Liisa Jokinen & Flora Wilds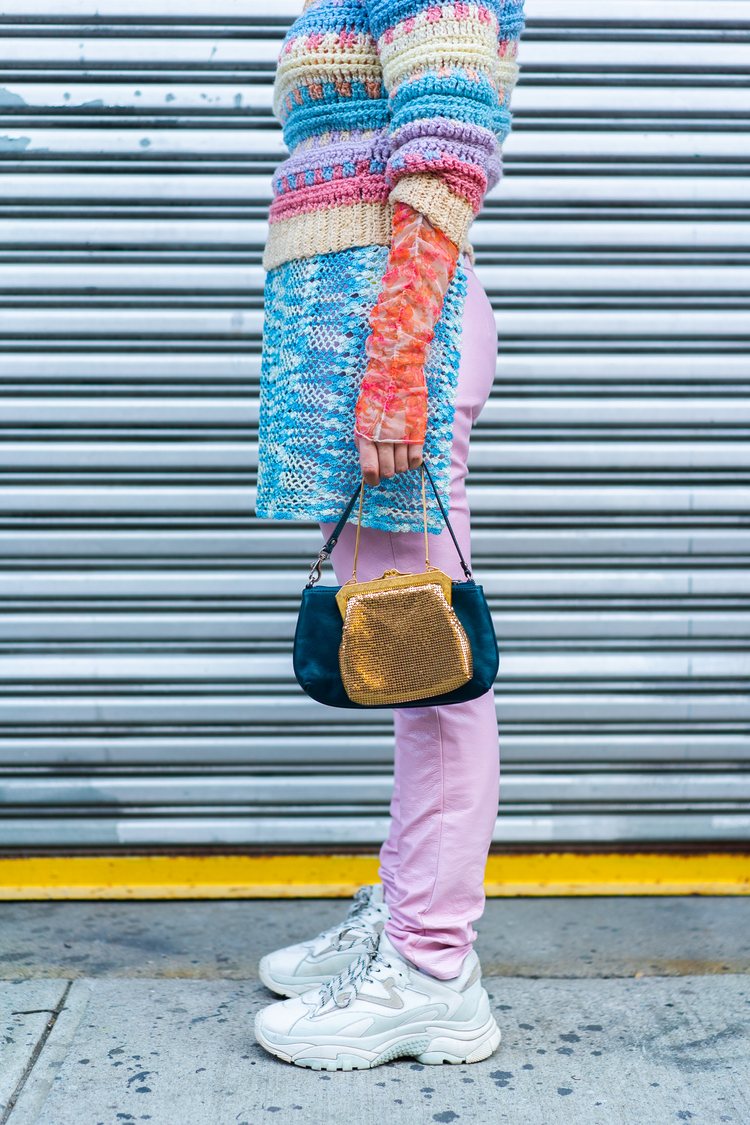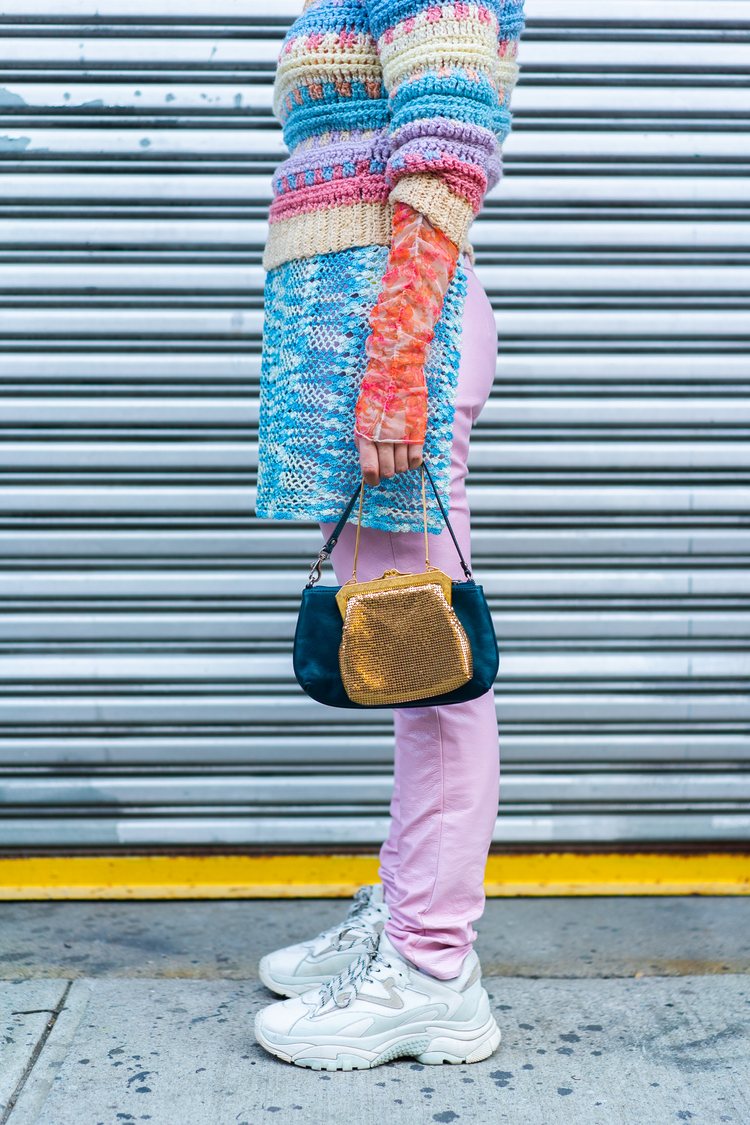 trends
How to Wear Spring Trends with Second Hand
We picked nine spring trends and created them with second hand pieces from Beacon's Closet in New York.
Liisa Jokinen · Feb 28, 2019
Style: Liisa Jokinen & Flora Wilds
This spring is all about layers, pastel colors, and hand-made items. And our love for headscarves and tiny handbags shows no signs of fading.
Colorful Leather
Stand out from amongst the classic black leather pieces with a pastel. Harder to find, but when you do find something like these pink pants, make sure to incorporate other fun and unusual textures for a look that's focused on material. After all, colorful leather might be the next faux fur, like Fashionista predicted.
Crochet
Jonathan Anderson started the crochet trend already in 2017. This spring crochet pops up everywhere from handbags, shoes to skirts and pullovers. Jump on the fiber trend with multiple crochet pieces in one look! Knits don't have to be reserved for the top half of your body (see Eckhaus Latta FW19). Try little add-ons: a crochet apron extends a sweater into an asymmetrical tunic shape.
Mini Bags
This trend not only continues but multiplies! And the smaller the bag, the better. Try an outfit that incorporates a few tiny bags made of contrasting materials and colors. Who says you can't wear all of your favorite pieces at once! (Even if none of them actually fit your phone.)
Metallic Fabrics
Metallics have a long vintage history: 70s disco, 80s prom-style dresses, club wear of the 00s, and more. Try mixing metallics from different decades, or do a high-low mix like this blue 3.1 Phillip Lim top layered over a fast fashion hoodie.
Pleats
For us, Pleats Please by Issey Miyake is the highest level of pleats, but all other forms will do as well. Combine different types of pleats in the same outfit that is both playful and sharp: good for work AND a night out dancing.
Polka Dots
It was about the time this happy, classic print makes it come back! Mix and match big and small polka dots and different colors, too. Dots guarantee an outfit that instantly lifts your mood. This print is easy to find when thrifting, so take a page out of Yayoi Kusama's book and be spotty head to toe!
Headscarves
A headscarf is a perfect transitional trend for when it's too warm for a beanie, but you still want some coverage from April showers. Headscarves add a hint of romance to your look and make us want to hop into a convertible and head upstate to catch the first flowers of spring. Even the coolest guys tie a scarf under their chin now. Use a scarf, or just use an extra blouse as we did in the photo!
Puffed Shoulders
We're SO here for some shoulder drama! We love the emphasis an extended shoulder brings to a look: belt your garment for a nice contrast between a broad boxy shoulder and your waist. Layer with a sheer top when the weather is still chilly.
Dresses Over Pants
If there's one trend in common among all these trends its layers, layers, layers! Why do less when you could do more? Try a textured dress over printed pants for a stimulating combo. It is just much more fun to wear your favorite pants AND your favorite dress at the same time.
Shop Beacons Closet online and in New York stores.