style tips
How To Shop Your Own Wardrobe
Sydney-based wardrobe stylist and slow fashion advocate Joanne Gambale shares her best tips: how to shop what you already have and make the most out of it.
Liisa Jokinen · Apr 14, 2020
Photos: Jenny Evans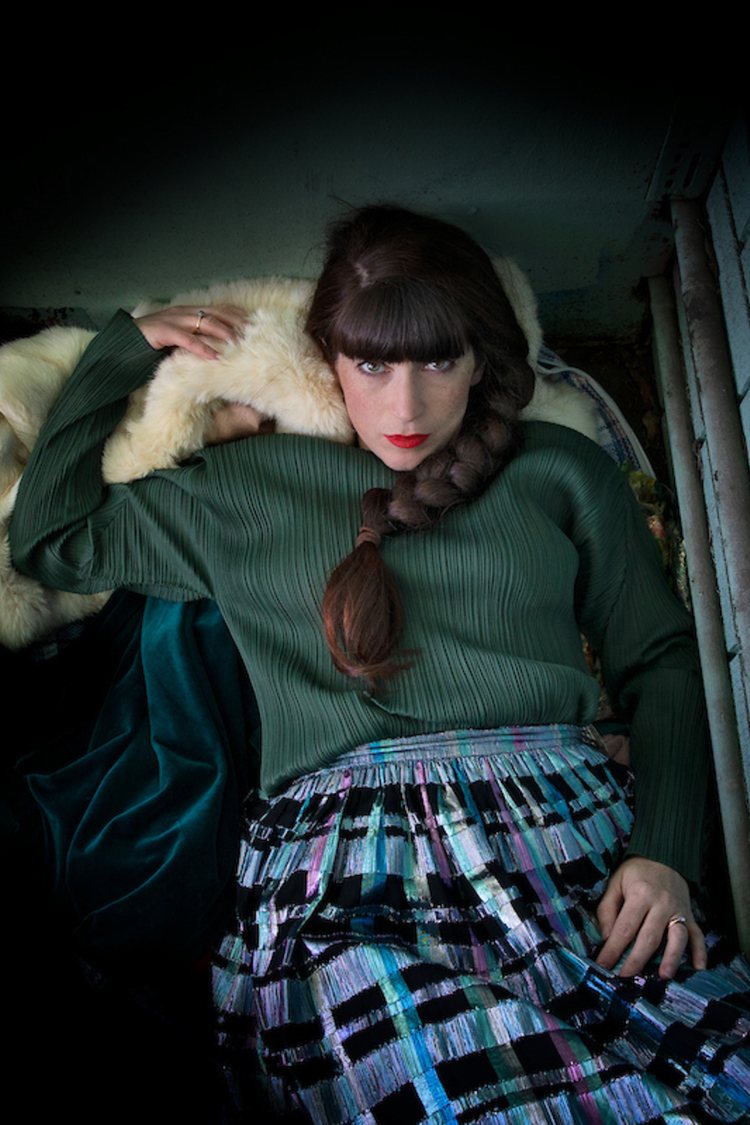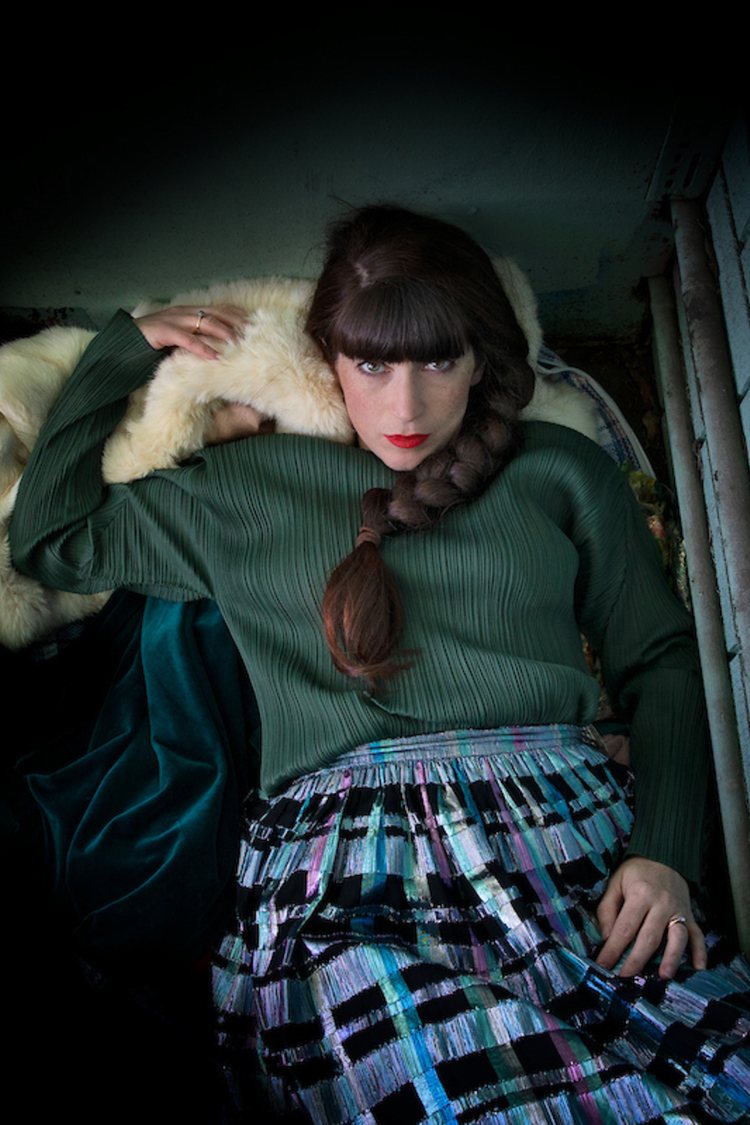 style tips
How To Shop Your Own Wardrobe
Sydney-based wardrobe stylist and slow fashion advocate Joanne Gambale shares her best tips: how to shop what you already have and make the most out of it.
Liisa Jokinen · Apr 14, 2020
Photos: Jenny Evans
"How to shop your wardrobe? An easy way to start is re-thinking how you combine your separates. There are three ways you can do this: through color, texture, and cut.
For color, lay out a selection of separates on your bed and sort them into color piles. People can be afraid to wear different colors together. The fail-safe method is to combine block color or multicolored pattern with a 'neutral', black or white. But this is kind of cookie-cutter and limits your wardrobe options somewhat.
Now, back to your piles... look for tops and bottoms in the same pile. Say, a baby blue jersey and a pair of faded jeans. That would make a fab combination. As would navy pants and a royal blue blouse!
For textural combinations, try slinky silk skirts with chunky knits, Doc Martens with a sparkly vintage dress that you wouldn't have dreamed of wearing in the day. Cut wise, an oversized jacket could totally change the personality of a dainty ditzy floral dress – and also take it through to another climate or season. Just start trying everything on and playing around. It can be more fun than actual shopping.
For the closet clean-outs, I've come up with a three-stage storage system. My theory is that everyone loves the idea of a decluttered wardrobe but once they set off on the enormous mission they become too overwhelmed and give up or they just get reckless and chuck out way too much without thinking it through. Unlike Marie Kondo et al, I don't encourage a big cull.
To alleviate the overwhelm, I suggest you do it in stages over time.
1. Pretend you're going on a month holiday in the same climate, doing similar things (let's also imagine there's no coronavirus obvs). Put everything you want to take on the bed, including all shoes and accessories of course.
2. Go back to your wardrobe and do a quick sweep of everything hanging there. Pull out anything that doesn't make your heart sing and pack it away in a large suitcase. IMPORTANT: Treat these clothes well and fold them neatly. If they have food stains that might go yuck over time, wash them first. Put in some lavender bags or something to keep it all smelling okay. Everything in the suitcase is not necessarily banished forever. It is just a resting space until you might rekindle your love. Set a reminder to check it again in two months time. I call this the 'backroom storage' and every wardrobe should have one. It means the next big closet clean is already half way there.
3. With the rest of the clothes still hanging up, bring the better items to the most accessible area and what I call the 'meh' stuff can be pushed further back or folded away in drawers, out of sight for now. Leave a space for your 'ultimate' clothes (those that you would have taken on holiday) now still on your bed. Hang them so they are the first things you see when you open your wardrobe. The idea is that you will only wear these clothes for the next month, and you will practice wearing them in different ways and different combinations throughout the month. Now, not only does your wardrobe have breathing space, your brain will definitely find it easier to create a variety of looks out of less items – and you'll re-work everything in a way you wouldn't do normally. Once the month is up you will be ready for the next set of clothes that are hanging behind. Go through the same process for as long as you need, remembering to pull down the suitcase intermittently to look at old-timers anew.
When it comes to deciding what to keep and what to send to charity, try each item on from the boxes/suitcases and ask yourself why you don't like it or wear it. If it is a jersey that clings unattractively around your belly, consider getting it cropped so you can wear it with a high waisted skirt for a more flattering look. If you hate the color or it is white with stains, consider buying DIY dye (I'd choose one color for a collection of items, and make sure you research the dos and don'ts). Pants can be cropped, long sleeves removed from dresses and tops, seams taken out, hems lifted.
Think about whether you've tried wearing the item in unexpected combinations too. If it's a scruffy t-shirt, try it with a statement blazer and leather pants or pencil skirt and heels and suddenly the scruffiness of the tee becomes your statement!
On the other hand, if it's really old and skanky with too many holes to darn and no appeal at all, don't then put it in the charity pile – they couldn't sell it! Do not give them more work to do getting rid of it for you, that's unfair for volunteers and charities right? Instead, with items that have no hope, use them for shoe polish rags, dusters, or save them for a painting job.
If we buy less and buy better, we are bound to love our clothes more. First we have to realize that we often shop to fill a need that is not to do with the wardrobe. We want something new to cheer us up. These purchasing habits must be dealt with if that's the case.
If you struggle with cohesion in your wardrobe, then you might get a lot out of hiring a wardrobe stylist. They are not just for the rich and famous any more. Vintage and secondhand buying requires a little outsourcing or coaching unless you've been doing it for a while.
The three-stage storage system is much easier if you don't incessantly follow trends, in which case storing anything away might feel pointless because you know you won't rekindle love with anything out of season. Hence, I really discourage being a slave to fashion because that's boring as hell. I love watching fashion evolve and make the constant cycles but I dip my toes in it only when it pleases me. There are so many trends in constant rotation that it''s impossible to keep up with them nowadays anyway. We can just pull together bits of various seasons and eras to create a look that is literally timeless."
Joanne Gambale is running discounted wardrobe consultations, online vintage shopping, and styling advice via Zoom. Follow her on Instagram @joannegambale or email jogambale@gmail.com for more.
Photos: Jenny Evans