people
How Thrifting Changed My Style
Thrifting helped Christhany Zhu to find her style and clothes that fit her.
Liisa Jokinen · Mar 18, 2019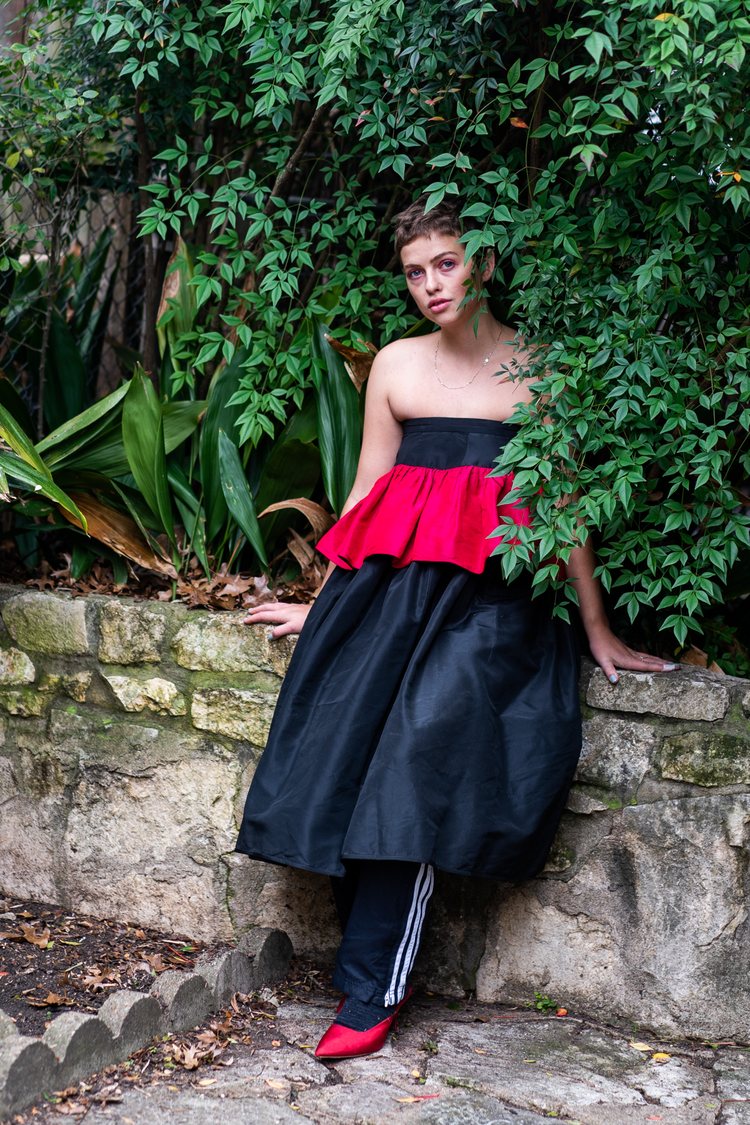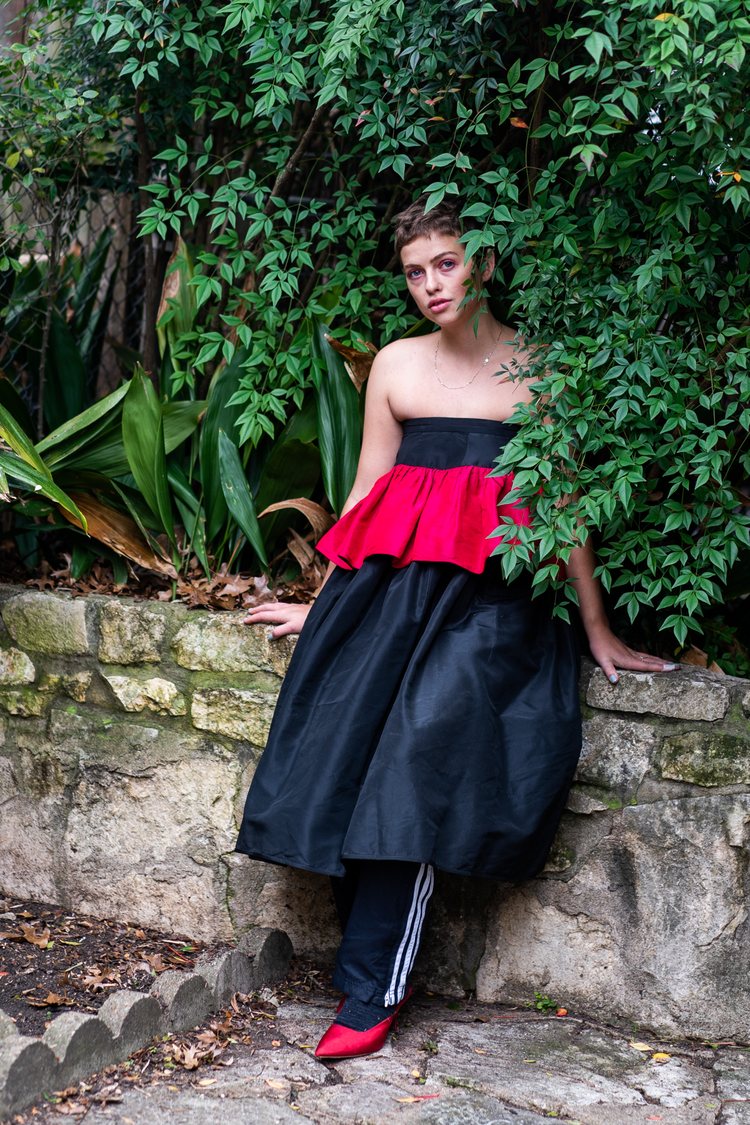 people
How Thrifting Changed My Style
Thrifting helped Christhany Zhu to find her style and clothes that fit her.
Liisa Jokinen · Mar 18, 2019

"I spent a lot of my life comparing myself to other people and just wanting to fit in. But being broke growing up and in college, I could only afford to thrift. I could buy a bag full of clothes for a couple of dollars versus breaking the bank at the stores where the other girls shopped.
Once I started dressing for myself and taking myself less seriously, I saw my personal style come through.
I started wearing what I genuinely liked, what felt good, and what reflected how I feel on the inside. I stopped paying so much attention to how I thought people viewed me.
Also, I stopped taking those weird traditional style rules as law. Like why not clash colors, patterns, and fabrics. It's fun!
I bought this dress intending to turn it into a pantsuit but I like how prairie-girl it is so I ended up not altering it. I love it because it is from west Texas so I can imagine that it was worn and loved in a ranch setting. Every thrifted piece has a story.
Thrifting is important because it is sustainable. Also, supporting small businesses and local artists is the best thing I can do with my dollar. I love and want to support this community.
Now my style is approaching 100% thrifted, up-cycled, and handmade pieces. It is a smorgåsbord of all of the things that I cherish.
I thrifted all these clothes in Alpine, west Texas, where you can still find unique pieces for cheap. I got the Levi Junior pants from the late 60s or early 70s for $2. The mesh shirt is from Mutual Feelings in Austin.
When I'm looking for pieces I try to pay attention to how it was tailored.
The stitching on this jacket is unique, I also like the cropped fit and long sleeves so it hangs nicely. I like that it feels like a comforter.
The cheetah print jacket is from Goodwill children's department, the 70s boys bowling shoes I bought at City Wide Garage Sale, and the jumpsuit is from Lovecraft Vintage.
It is fun sometimes to wear trendy things, especially when I get them on the cheap. Trendy items are cool because they can be so lame!
I only buy fur or wool second hand. I don't want to harm animals and there is so much good vintage fur out there.
Moving forward with my style, I want to be able to wear any new piece with everything I already own. I only want to wear meaningful pieces that I feel comfortable and confident in.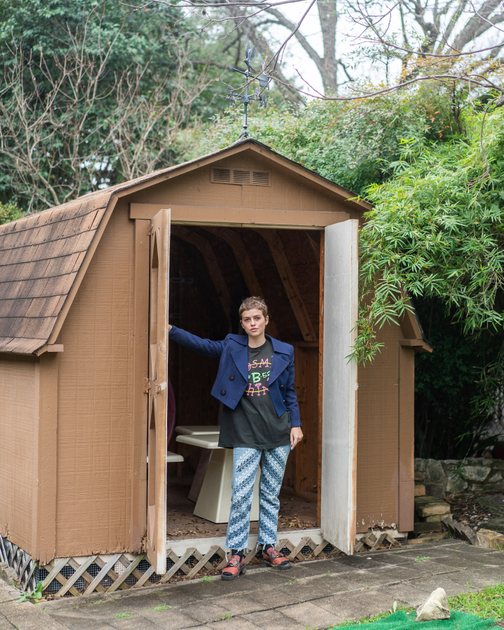 The vintage Dior blazer is from Mutual Feelings. The pants are vintage Levi's painted by Ikee Cosby. I bought the B52s t-shirt, one of my favorite bands, at a pop-up.
I consider my sister-in-law, Rachel, my style icon. She looks composed in an effortless manner and has the ability to mix patterns and colors in an interesting way. Maybe no one has done it before, but it just makes sense when she is wearing it. She does not seem influenced by, or chase after, trends, which is inspiring considering we live in the age of Instagram.
The Valentino skirt was a lucky find from Blue Velvet in Austin. Someone had hemmed almost two feet of it so the length was awkward. I unhemmed it and got a floor-length skirt.
The last time I was in New York I got inspired by people wearing athletic wear like track pants in nonathletic situations. It helps to dress things down while elevating the look."
Shop Christhany's Depop shop.