costumes
Happy Halloween! Talking Vintage Costumes with Tiff Little Fingers
Tiffany Sarandis of Tiff Little Fingers inherited the love for vintage and costumes from her grandmother.
Liisa Jokinen · Oct 26, 2021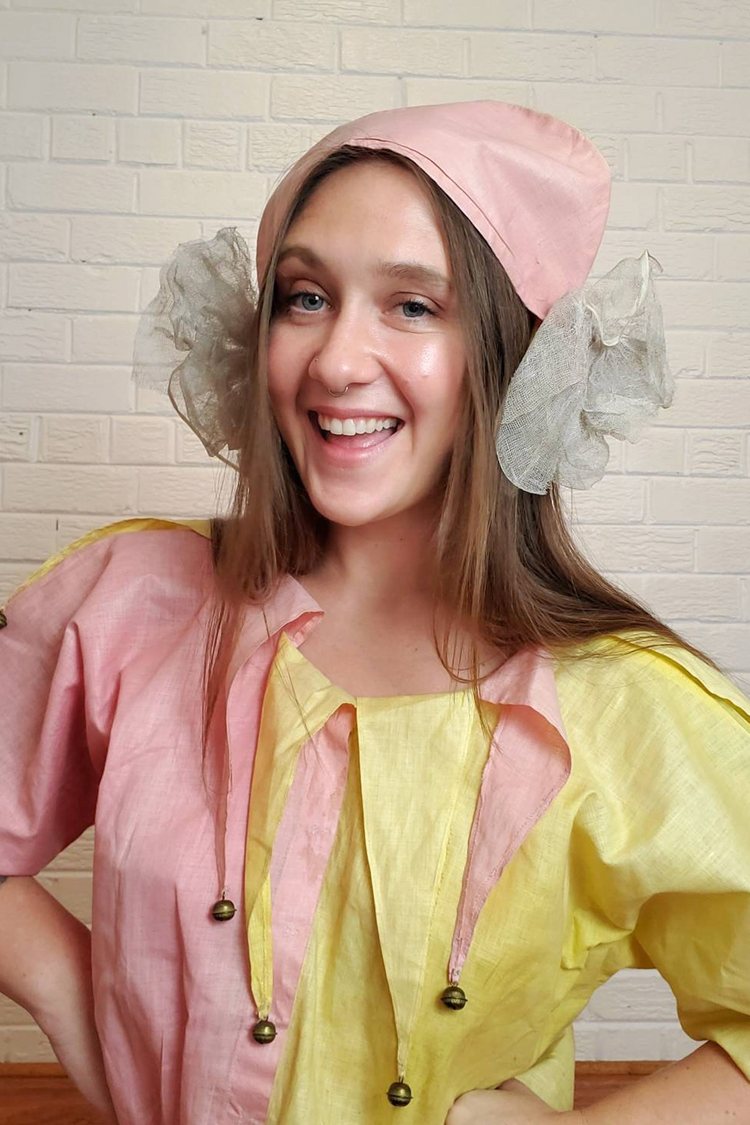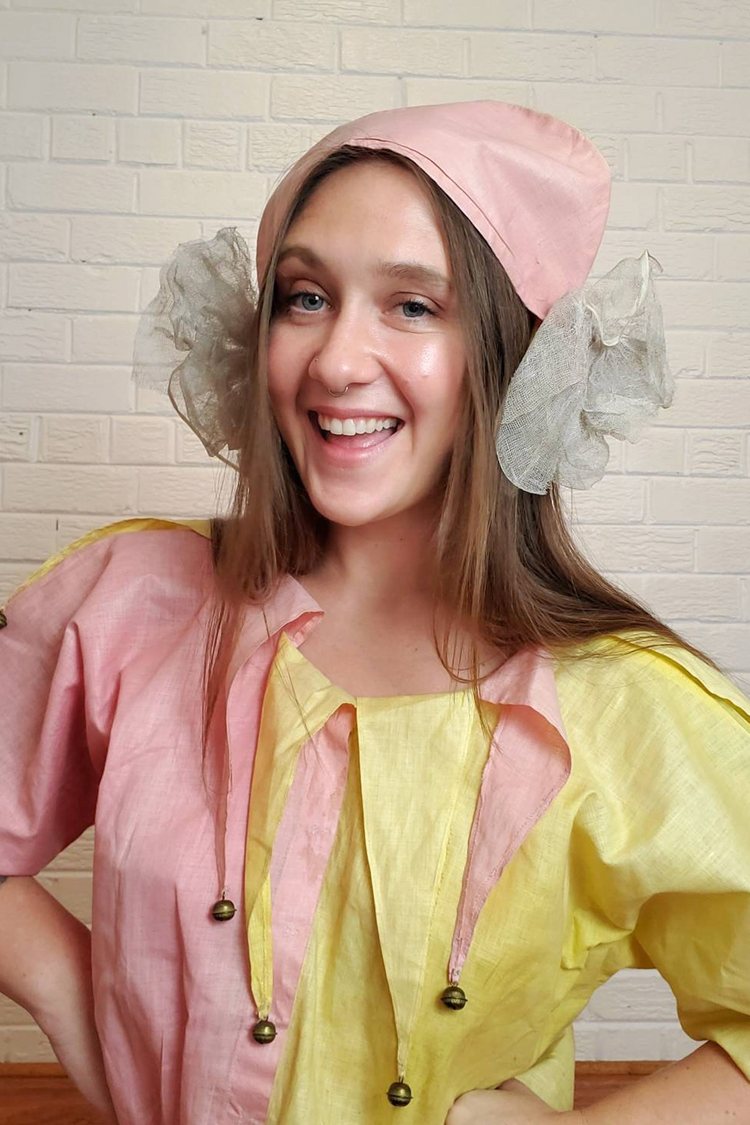 costumes
Happy Halloween! Talking Vintage Costumes with Tiff Little Fingers
Tiffany Sarandis of Tiff Little Fingers inherited the love for vintage and costumes from her grandmother.
Liisa Jokinen · Oct 26, 2021

Initially, Halloween was a night to scare away evil spirits with terrifying costumes.
"It was believed that, during the festival, the world of the gods became visible to humans, resulting in supernatural mischief. Some people offered treats and food to the gods, while other wore disguises – such as animal skins and heads – so that wandering spirits might mistake them for one of their own", writes Marianna Cerini on CNN Style.
It was also easy to do all kinds of pranks when hiding behind a costume. Halloween was a carnival, a special day when the normal rules and norms did not apply.
Later in the 20th century, Halloween costumes became more influenced by pop culture and adults stopped wearing masks so often.
To learn more about vintage Halloween costumes we reached out to Tiffany Sarandis of Tiff Little Fingers – our favorite place to shop fun and quirky vintage costumes year round!
When was this tradition of wearing Halloween costumes born?
The origins of Halloween and Halloween costumes can be traced all the way back to the ancient Celtic Festival of Samhain which took place to celebrate and mark the end of the harvest season and the beginning of winter. However, the tradition of wearing Halloween costumes in The United States really seemed to have been introduced and celebrated around the early 1900s after a large wave of immigration to the U.S. in the late 1800s.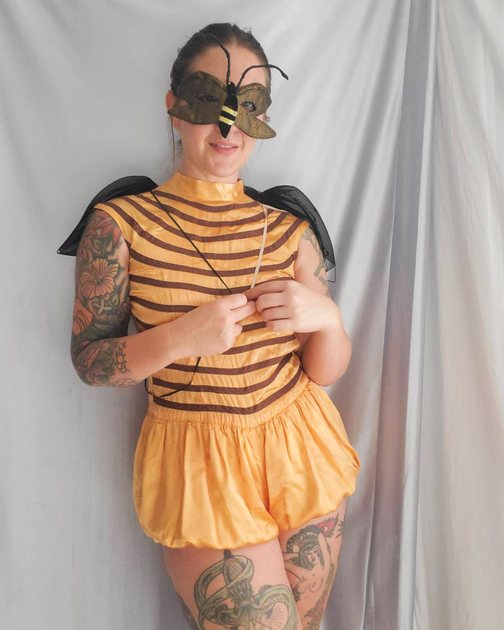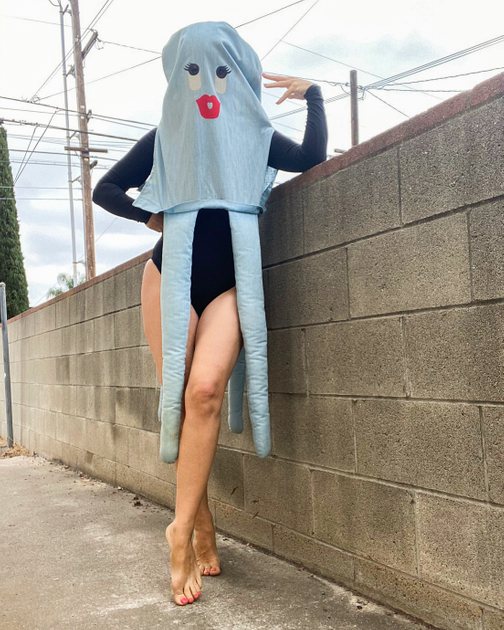 Have there been some Halloween fashions or trends throughout the years?
I think you can certainly see trends in Halloween costume fashion and inspiration over the decades and I believe pop culture has had a big influence on it. A lot of earlier 1900s costumes were DIY handmade garments often combinations of orange and black, or black and white. They were worn mostly by adults for masquerade-type parties, and you will see a lot of dresses and clown-style jumpsuits decorated with traditional Halloween imagery such as witches, bats, jack-o-lanterns, and celestial designs usually in a silhouette. Costumes were often accessorized with a hat and an eye mask.
After the 1930s and 40s when movies and television became more common you begin to see a lot more variety of costumes and characters and full-face masks. Around the 1940s and 1950s there was a big shift in manufacturing and marketing towards children's costumes as Halloween becomes more popular and family-oriented. I think Mid Century costumes really highlight pop culture with all the monster and horror movies and cartoon characters that were popular at the time. It's interesting to see how costume choices changed or what stayed consistent through the years.
Why do you love vintage costumes so much?
My grandmother owned and ran a consignment thrift shop called The Classy Closet when I was growing up and I think my love for vintage clothing and costumes really started there. I would help at the shop sometimes (my mom and aunt worked there as well) and it was the kind of place that accepted pretty much anything, so you never knew what you'd find on the racks. I would get so excited when flashy or outlandish pieces would come in. I loved trying stuff on and helping to decorate the display window with eye catching items. I always imagined taking over my grandmother's shop when she retired but the timing just wasn't right. I guess I'm carrying on the family tradition in my own weird way.
When I opened my shop on Etsy back around 2013 it looked a little different. It was just a part-time gig, and I was selling handmade crafts and jewelry with some vintage clothing. Over time, my love and appreciation for costumes blossomed. When I realized I was able to connect with customers who had a similar love for the wild and wonderful, I leaned in. These beautiful, sparkly things bring me joy every day when I walk into my workspace, and I love sharing that feeling with other people.
Tell us about the most special vintage Halloween outfits you have bought sold or owned?
I have been so lucky to have my hands on so many amazing old costumes over the years and it's difficult to choose favorites, but a couple do stand out at me in this moment.
I just recently sold one from my personal collection that was a handmade 1920s Halloween dress in orange and black fabric with hand stitched black cat silhouettes and crescent moons. It had the original sash and hat to match and was trimmed with little brass bells. It just had the most wonderful look (and sound) and I loved it so much! I was sad to see it go but I know its new owner loves it as much as I have.
Another would have to be the $10 "Lady Liberty" costume that the previous owner claimed they didn't want to have to throw away. I bought it on auction and the photos were really terrible, so it was a bit of a gamble but when it arrived it turned out to be a 1930s NRA label silver metallic gown! I was quite happy to have saved that one from the landfill.
The last one that comes to mind would have to be the 1930s Mickey and Minnie couples costumes I found years ago and have since sold. They both had the most wonderful hand painted gauze masks which were honestly a bit terrifying! The costumes were complete and fully accessorized with stockings, bloomers, wire tails. They were a fantastic pair.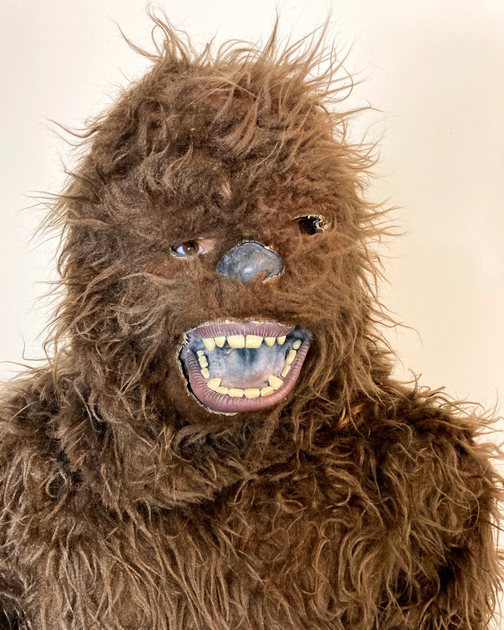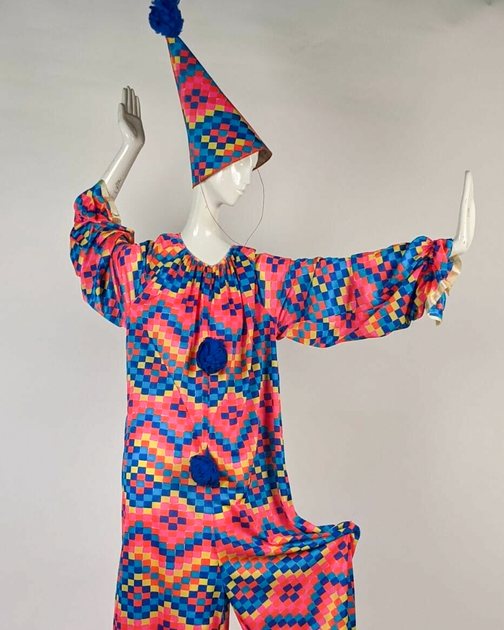 How often do you get vintage Halloween costumes in your store?
I absolutely love old costumes, so I do my best to source and sell them year-round. I would have to say my favorite Halloween costumes to find are the earlier 1920s pieces which are rarer and don't pop up as often, but I manage to get my hands on a handful a year. Typically, at any given month you can find a selection of costumes in the shop ranging from the 1920s-1970s anything from showgirls to creepy clowns and everything in between. They always spark joy for me and I know they do for others as well.
Do you have any tips on how to make a fun vintage costume using second hand and things you have at home?
One of the many things I love about collecting and wearing old Halloween costumes is that you can really appreciate the craft and resourcefulness of the maker. A lot of people didn't have much money, so it is common to see old costumes that are made with recycled garments or fabric. I've seen costumes made with old quilts, bedsheets, feed sacks, and repurposed clothing and scraps. Having seen so many wonderful old costumes made with very little over the years I'm convinced making your Halloween costume doesn't have to cost a lot of money and why not try to reduce, reuse and recycle.
I think if you just take a look around your house you can likely find something to repurpose and use. If you don't know how to sew, I highly recommend a hot glue gun and or duct tape! Or if you don't have any clothing or fabric you want to upcycle, consider digging into your recycling bin and using cardboard boxes to build a costume or you can use old newspaper and make a paper mache mask?! The possibilities are endless. It just takes a little inspiration and some creativity.
Bonus, if you wear vintage costumes or make your own, I can almost guarantee no one at the party will have the same costume as you!