people
Fun and Eccentric – Ari Seth Cohen's Vintage Style
Ari Seth Cohen, the creator of Advanced Style, inherited his love for all things vintage from his grandmother Bluma.
Liisa Jokinen · Jan 14, 2020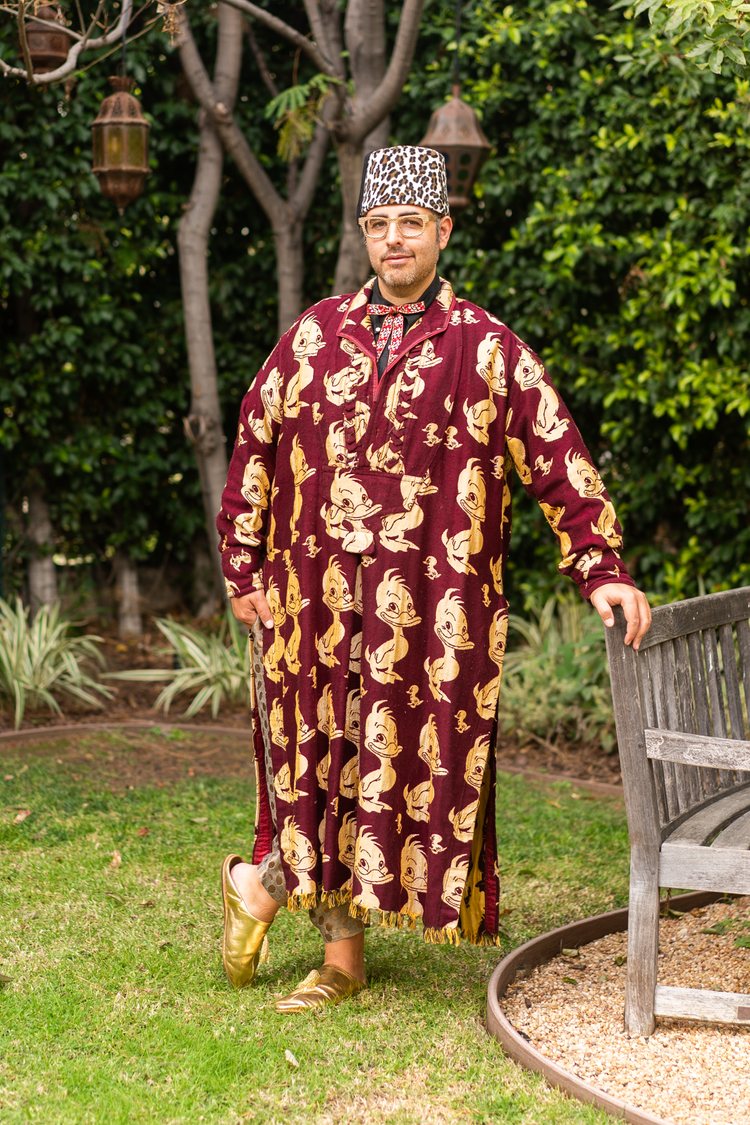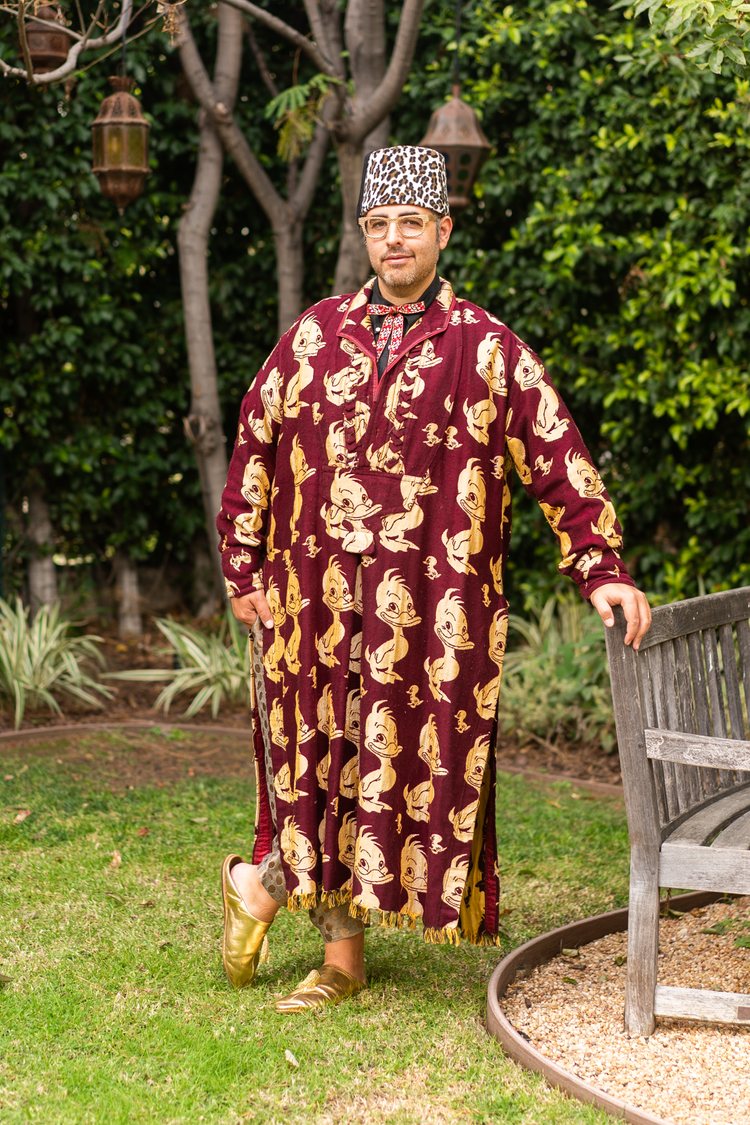 people
Fun and Eccentric – Ari Seth Cohen's Vintage Style
Ari Seth Cohen, the creator of Advanced Style, inherited his love for all things vintage from his grandmother Bluma.
Liisa Jokinen · Jan 14, 2020

"I have loved vintage since I was very young. The first time I really experienced style was looking through my grandparents' closets and trying on my grandfather's old shirts and hats and my grandmother's vintage jewelry. My grandmother was my best friend and I loved going through her scrapbooks and watching old movies with her.
I was struck by the elegance and beauty of vintage.
My mom and I would shop at thrift stores and antique shops and I have always loved fun, colorful, eccentric, and strange clothing. I was always drawn to the expressive pieces of clothing and felt uncomfortable wearing anything too conservative. It wasn't until high school that I allowed myself to buy a pair of jeans––vintage of course!
My first real vintage piece was a blue gabardine zoot suit from an amazing vintage store called Wear It Again Sam in San Diego. I was 15. Unfortunately, the store doesn't exist anymore. I still have some pins and rings and other jewelry from my grandmother and some of my grandfather's hats.
When I moved to Seattle to go to college in 2000 I started shopping and wearing more vintage because of the huge alternative culture there. I have always preferred vintage because of economics, quality, and because it is better for the environment.
I have always had an affinity for older people because of my incredible grandmother Bluma. She was my best friend and greatest teacher.
Bluma lived in New York in the 1930s where she went to graduate school. She always told me that if I wanted to be creative that I should move to New York City.
After graduating college I split my time between Seattle and San Diego, going home frequently to help take care of my aging grandmother. When she passed away in 2008, I was filled with an incredible sense of loss. I knew I had to follow her advice and finally move to New York. I was devastated after she was gone.
As soon as I arrived in NYC I started walking around the city and noticed a vibrant community of older men and women. One day I borrowed my roommate's camera and started to photograph and interview stylish and creative older people on the streets of Manhattan. These interactions helped me to heal from the loss of my grandmother and gave me a sense of purpose. I realized that my friends had started to worry about getting older in their 20s and 30s and I wanted to change the way they thought about aging. So I started my blog Advanced Style in 2008.
Back then younger kids were into 'granny chic' style but nobody was photographing older ladies who originated that style. I wanted to put a focus on them as the true style icons.
The ladies I photograph have definitely influenced my style. Looking at them allows you to be freer in your expression, to play more, and to not fear what other people think.
Ilona Royce Smithkin, who is turning 100 this year, says you can wear anything together as long as you repeat the colors from the top on the bottom. More than anything my subjects can't stand trends. They wear what makes them happy rather than trying to please anyone else.
I have always loved hats, bowties, all kinds of accessories. They are like little treasures. When I was a first-grader I started wearing hats. I loved my grandfather's floppy fishing hat and wore it all the time. Probably because it was old and belonged to him. Hats are so elegant, fun, and good for you as they block the sun.
I am always hunting for cowboy hats in special colors. I love novelty prints, silk pajamas, opera scarves, and tourist hats with straw figurines.
I guess I love hats because I love the aesthetics of the 30s, 40s, and 50s and that is when people wore hats all the time.
This Moroccan kaftan is one of the most expensive things I have ever bought. I bought it at Inspiration LA. I usually don't spend too much on my clothes as I shop a lot at thrift stores and on Etsy but this piece was a few hundred dollars. Supposedly, the kaftan belonged to the designer and artist Tony Duquette which made me want to buy it even more. The turban was a recent gift from my dear friend the blogger Judith Boyd of The Style Crone.
I have done my best vintage shopping in Los Angeles. Pickwick Vintage flea is one of my favorites. SquaresVille, Papermoon Vintage, and Starday Vintage in my neighborhood are great. But thrifting and shopping on Etsy are always the best bet for me as there is so much to discover. I love to visit stores and talk to store owners. That is how I often find my ladies, too.
I encourage people to buy less and buy vintage because then you have something that no one else has. And buy and wear what makes you happy."