trends
Fall Vintage Trends by Fashion Editors
What vintage items to shop this fall? We asked three well-known fashion editors to share their shopping lists.
Liisa Jokinen · Sep 22, 2020
Cover: Curated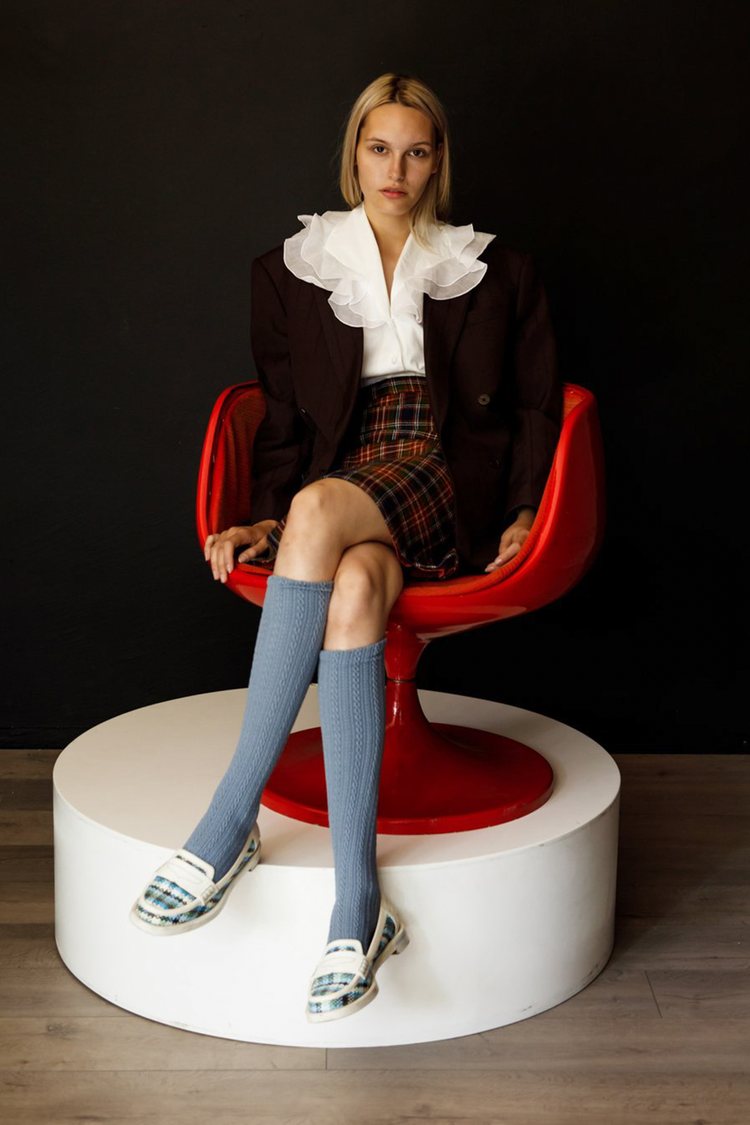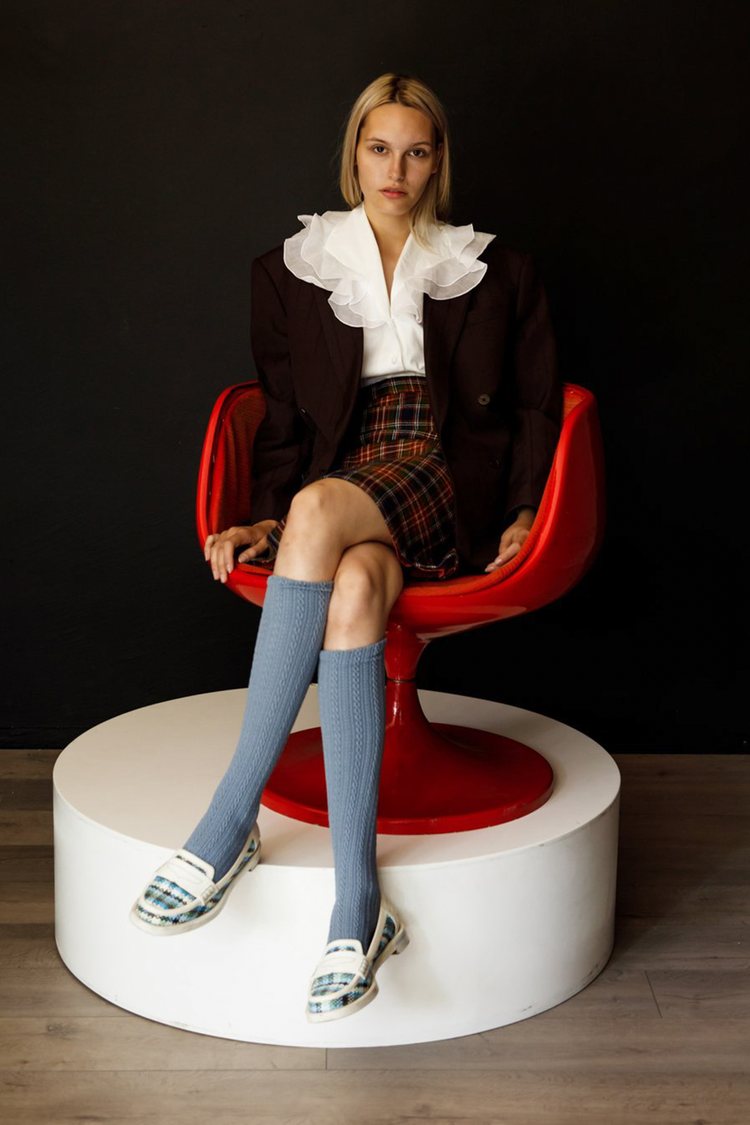 trends
Fall Vintage Trends by Fashion Editors
What vintage items to shop this fall? We asked three well-known fashion editors to share their shopping lists.
Liisa Jokinen · Sep 22, 2020
Cover: Curated
This week, we chat with true fashion pros: fashion editors. Three established professionals, Kristen Bateman, Elizabeth Cardinal, and Lauren Caruso, reveal their fall vintage shopping lists with us. Enjoy & get inspired!
Kristen Bateman
Writer & creative consultant whose work appears regularly in top fashion and lifestyle publications, like Vogue US, W Magazine, and Vogue Italia.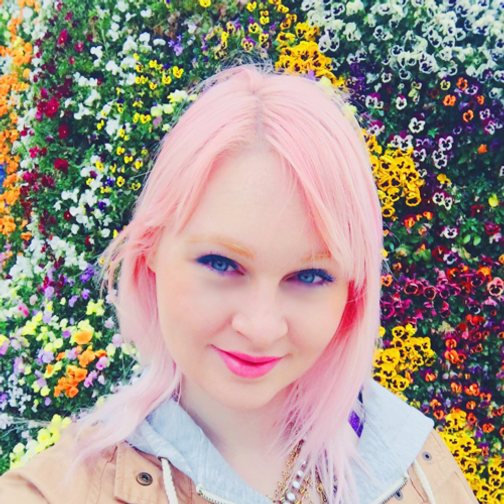 "I've been loving the structure of Vivienne Westwood's vintage pieces, especially her tops (I would die to own one of her corsets, but they're really hard to find and sooo expensive).
I've been loving some of Westwood's more eccentric blouses, however. I have a really cool gold one that ties down the sides and has puffy sleeves. Her entire ethos is so relevant right now as a designer.
I'm also really obsessed with vintage pearl necklaces lately. I've been wearing some of the ones my mom passed down to me. They look so cool with casual dresses and tops especially the chokers. My favorite ones are the necklaces she bought in the 80s.
I've been scouring the internet for vintage Margiela Tabi boots. I love wearing them with jeans and maxi skirts. I love when the vintage pairs have a little bit of wear, it just looks so much cooler.
I also love platform sandals – either with socks or just really cool platform boots. I love wearing them with babydoll dresses and unexpected baggy jeans.
Lately I've also been really into baby doll prom style dresses in bright colors. I've been looking for a new vintage version that I love for a while now, but the more embellishment and the puffier the sleeves the better. I have a few Betsey Johnson ones I like to wear with knee-high socks and lots of crystal jewelry. In the fall I wear them with a studded leather jacket or little granny cardigan."
Lauren Caruso
NYC-based freelance fashion editor & creative consultant, and former site director of The Zoe Report and Stylecastor.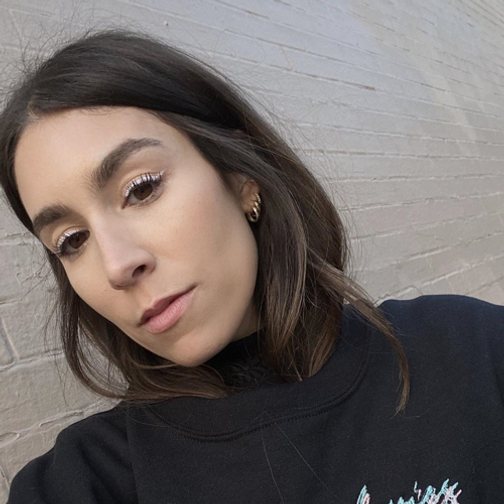 "As far as clothing goes, I'm looking to revamp my denim collection a bit: I always prefer a rigid fit with a straight leg, and Duo NYC always has a great selection.
I also love The Break for oversized basics, like blazers and men's shirts, that are perfect for transitional days. A few other places I look to shop are Singulier MTL, Elia Vintage, and Awoke Vintage Brooklyn."
Elizabeth Tamkin
Market Editor at Repeller & personal stylist and shopper.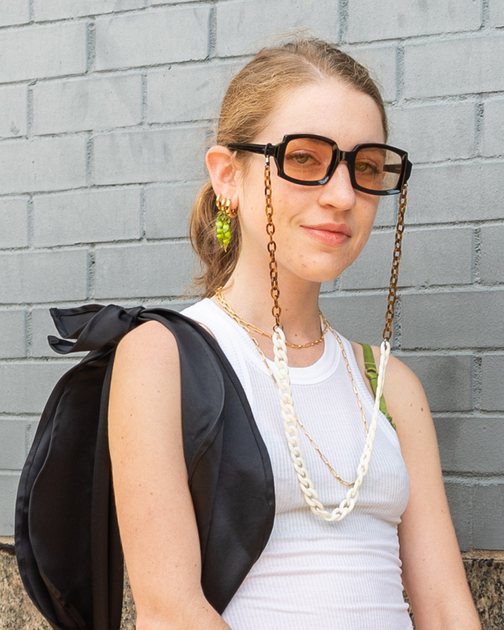 "I love collecting vintage white blouses and they are a key piece for fall dressing year after year. I like pairing them with the thoughtful checkered trouser, layered under a cardigan or crewneck sweater with the collar flipped over, or even tucked into a pair of joggers.
I am eyeing several different styles including 80s blouse with a large peter pan collar and blouses with contrasting trim. The main criteria is always cotton or silk materials for quality, longevity, and comfort.
Fishermen sweaters or fair isle sweaters are flowing from every corner of the vintage online world and, in my opinion, the most classic cozy sweater styles. I usually don't search for specific brands when vintage shopping online, but I recommend narrowing your search to Ralph Lauren or L.L.Bean. If you search for a "Ralph Lauren fair isle sweater" or "Ralph Lauren fisherman sweater" you'll find so many quality sweaters in a variety of colorways that are quality pieces that – when styled with say a kilt skirt or a straight leg pair of light wash jeans – create the coziest classic fall look.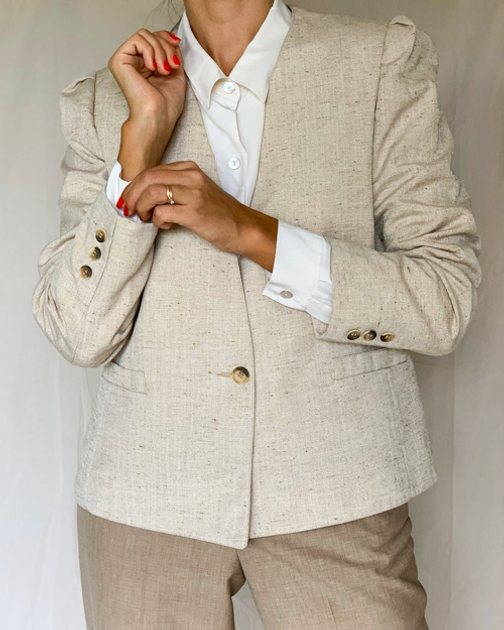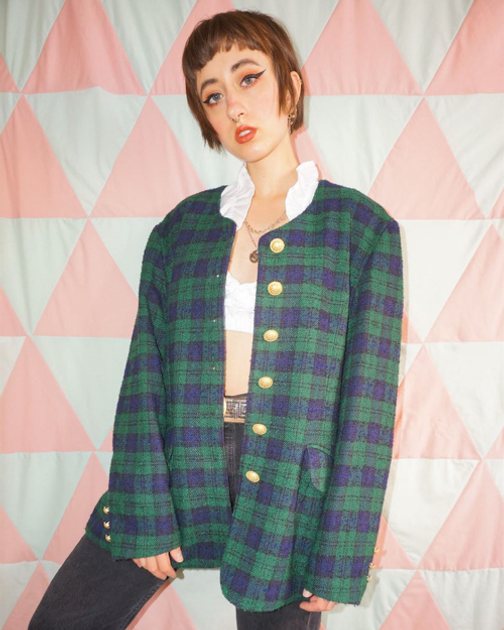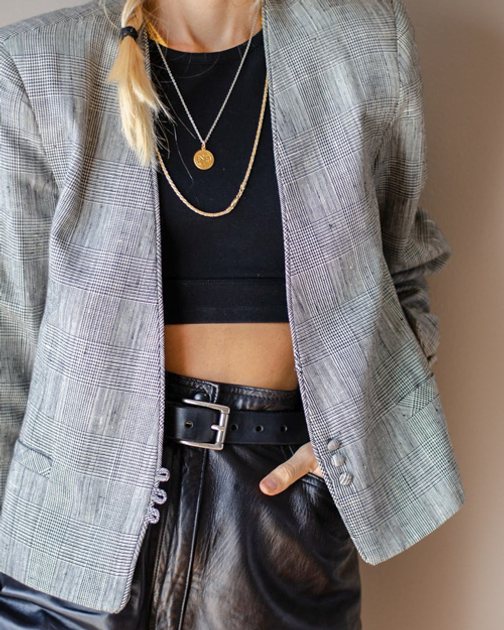 Collarless blazers or jackets are key layering pieces for me. I specifically enjoy wearing them with a vintage graphic sweatshirt over a collared shirt. I then flap the collar of my shirt over both the sweatshirt and jacket and you've created one piece out of 3. The clean and professional look of these jackets also look really good with loungewear – think joggers or track pants – so you can throw one on when you're in your home clothes for a video call and look well-dressed."
Cover photo: Curated
Photo: Eeva Suutari
Model: Kaoka / EMA Model Management