trends
Fall Trends – From Sequins to Solid Colors
We scanned fashion websites to see what the coming fall looks like. Turns out the answer is: sparkly, vivid, and surprising!
Liisa Jokinen · Aug 10, 2021
Cover photo: Golden Bird Boutique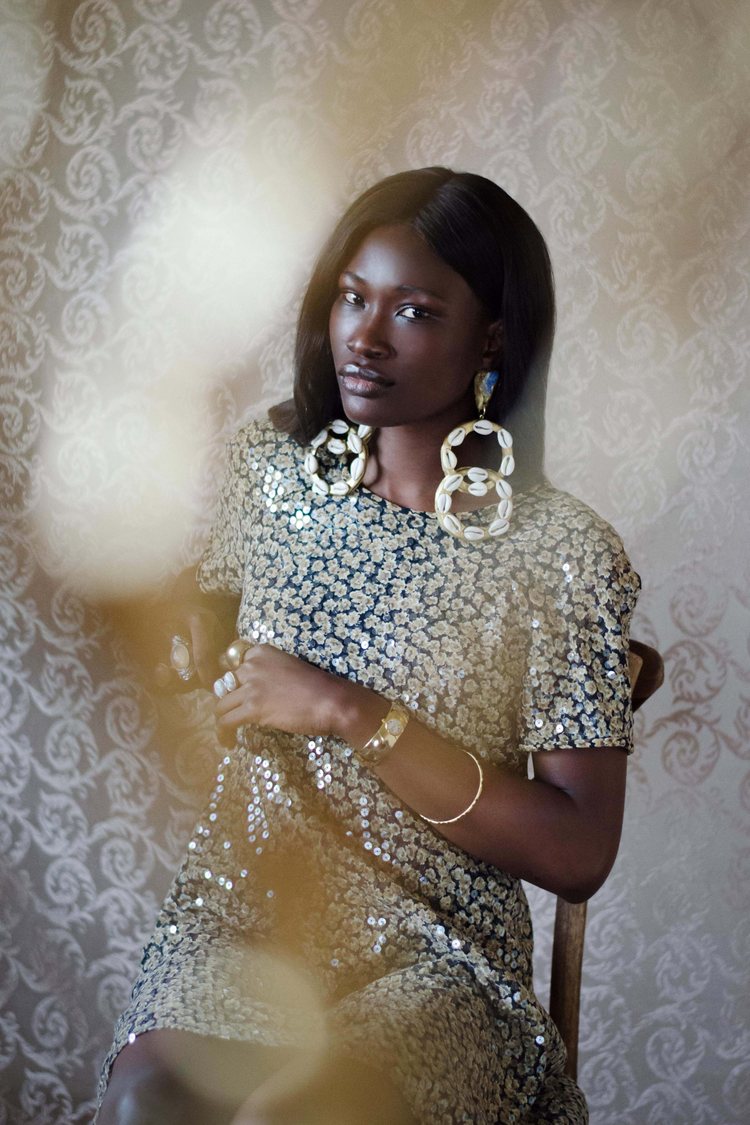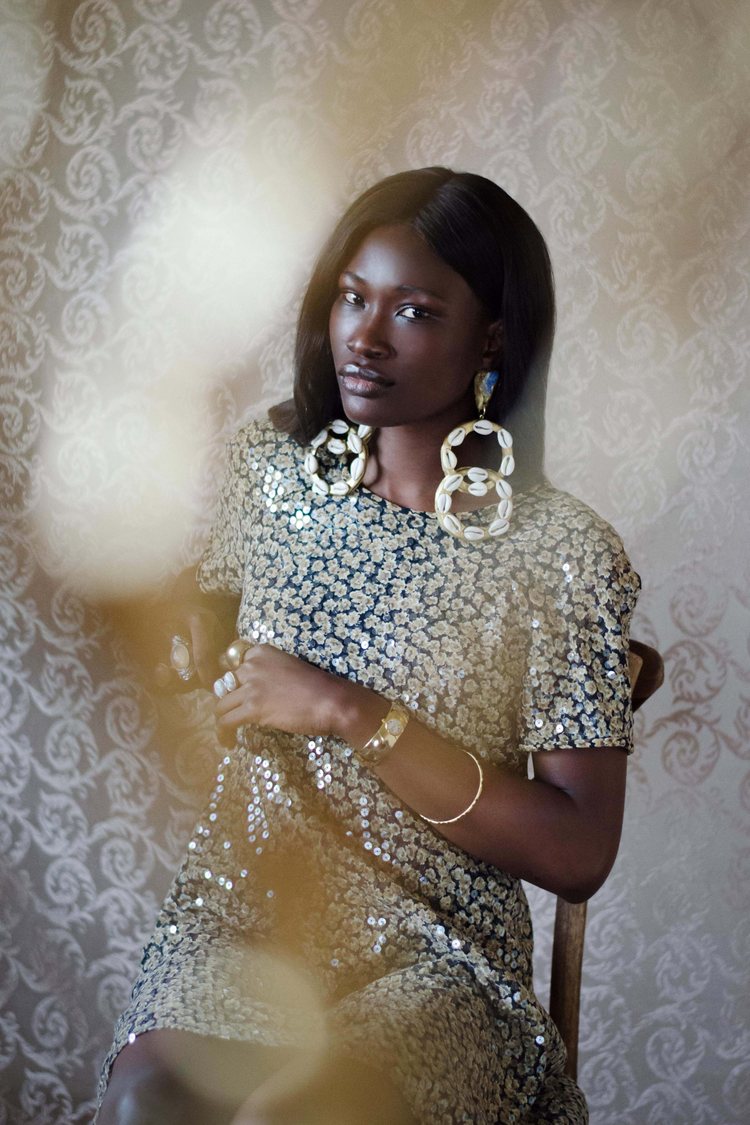 trends
Fall Trends – From Sequins to Solid Colors
We scanned fashion websites to see what the coming fall looks like. Turns out the answer is: sparkly, vivid, and surprising!
Liisa Jokinen · Aug 10, 2021
Cover photo: Golden Bird Boutique
With every season come the new trend forecasts. But what's the point of talking about trends anyway? All fashion goes in circles and so many things seem to be trending at any given time. A round-up of fashion blogs and magazines reveals they even speak in contradictory terms: when one says mini skirts are in, the other says it is time for the midi length.
Luckily, trend forecasts can work like inspirational mood boards – scroll through and see what you like best! Pick the trends that you love and make them your own. Style is about self-expression after all so why listen to anyone else than your own heart?
This season is looking more vibrant, colorful, and joyful than any fall-winter season ever has. Not so surprisingly – I guess we have all had our share of cocooning in sweatpants already.
For this story, we chose five so-called trends that look fun and fresh at the moment and can easily be shopped secondhand. There is one color, one print, one outerwear piece, one material, and decoration! Pick your favorite and find your fall fashion on our vintage search app.
The color – Bright & Solid
If we had to pick just one trend for the season that would be color. I guess we have never been this much in need of a color therapy – dense, saturated shades can be seen in all fall collections from Versace to Prada. Sophie Adams, buyer at Harvey Nichols says in WWW interview that "colour has underpinned this season's trends", with "positive palettes" being the prevailing theme.
"The color play is off-kilter, slightly skewed, and unexpected – a little like life itself. It's mustard meets lemon at Jil Sander, bubblegum pink and marigold at Miu Miu, rust and lavender at Patou – complementary and secondary hues of the color wheel all mixed up and topsy-turvy", describes Harper's Bazaar.
If you need inspiration for how to do the fall colors, look no further than Shop Myrgle, our favorite color mixer!
The material – Denim
Skinny jeans are officially out now, fashion writers seem to agree.
"Skinny jeans are out; baggy, wide-leg fits are in", says Vogue UK. "...low-slung styles that flare at the knees and pool at the ankles. You'll find they're just as comfortable as yoga pants…"
"... a premium being placed on classic shapes, without elastic, and perhaps with a small twist. Barrel leg, straight leg, boot leg, asymmetric and baggy jeans are all big winners this year", knows Elle UK.
But why limit yourself to jeans only? Fall is a perfect time to experiment with some more unusual denim items, too: jumpsuits, sharp denim blazers, voluminous 80s midi skirts.
The jacket – Baseball
Joy Montgomery of WWW predicts that the baseball jacket will be the next big jacket trend; most notably because of Celine, "who styled a brown-and-black leather iteration with a minidress, a hoodie and chunky lace-up boots", writes Montgomery.
Harvard University's baseball team was the first known group of students to sew large old English 'H' patches onto their gray flannel pullovers. These soon came to be known as 'letterman' sweaters.
Players involved in the year's most momentous games got to keep theirs while the rest had to return their letterman sweaters at the end of the season. Soon cardigans gained popularity over pullovers and other universities and high schools started also creating their own uniforms. By 1930, the varsity jacket finally took on the form we're so familiar with – wool jackets, leather sleeves, and chenille lettering.
But it was during the 1980s that it entered popular culture thanks to the stylings of hip-hop groups such as Run-D.M.C. and N.W.A., Montgomery writes.
The decor – Sequins
According to Harpers's Bazaar, the fall season is a mix comfort (think cozy but sculptural knits) and a new-wave roaring 20s – sequins upon more sequins): "What do you get when you layer sequins on sequins on sequins? The kind of 1920s-meets-1980s opulence that just puts a girl in a good mood. The look is glimmering but covered up (these aren't club dresses; they're a statement on a mood) – think: long trousers, high necks, jackets, and voluminous dresses."
And sequin is not for dresses only: Prada showed sequin coats, Valentino oversized sequin sweaters, and Imitation of Christ sparkly sequin crop tops.
Marie Clare calls the season's sequins "everyday opulence" – they are not meant for party time only. Instead layer the sequins with your puff coat, jeans, and boots.
The print – Tartan
A classic print that seems to come back each fall season: tartan. Think of it as an autumnal version of the cute gingham prints! All kinds of plaids and checks were used across the runways of the world's fashion capitals, but "London brands like Charles Jeffrey, Vivienne Westwood, and Alessandra Rich brought a noteworthily rebellious punk twist to it", points out Hannah Almassi of Who What Wear.
And as Almassi knows: "You can often find old checked skirts in secondhand stores... it's essentially quite a basic item despite the fact it's louder than, say, a pair of jeans."
If the most common length, midi, feels too granny-like, you can easily crop it to mini length.
Make the most out of your tartan print by wearing it with even more plaid prints. Try to combine at least three different plaid prints in the same outfit!