trends
Nine Fall 2022 Trends You Can Easily Shop Secondhand
A new season means new outfit ideas. We put together what's coming up this fall, and how to do it with secondhand.
Liisa Jokinen · Aug 23, 2022
Cover photo: Hunger Vintage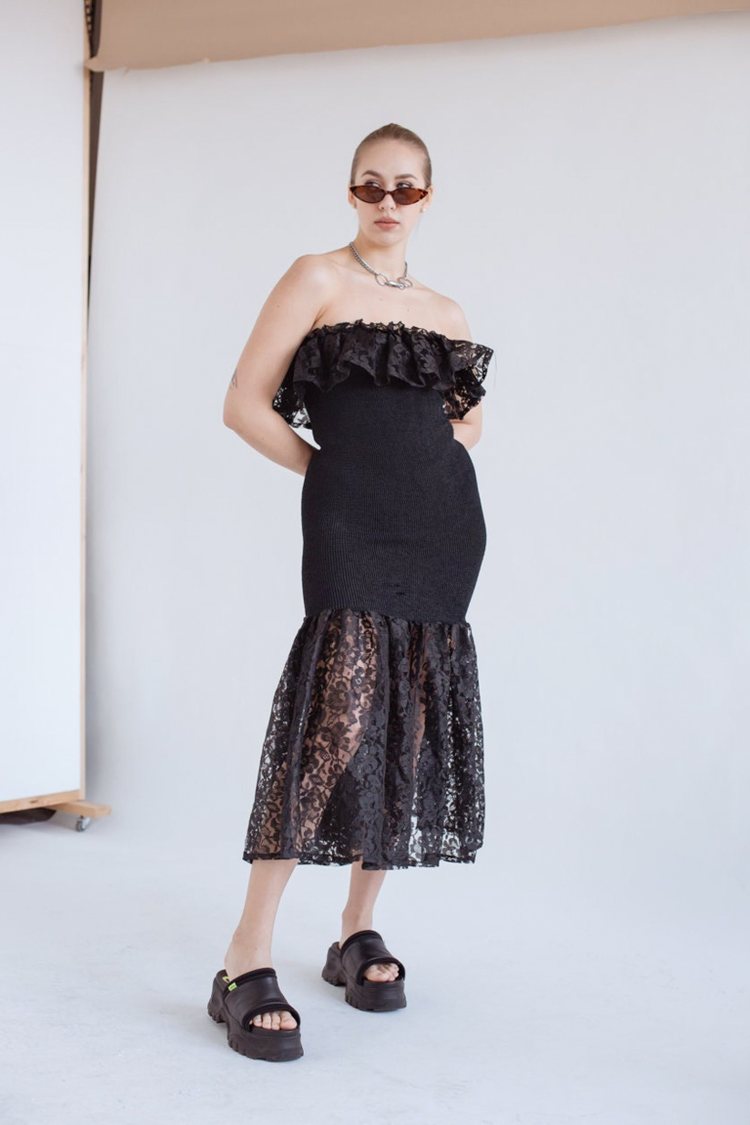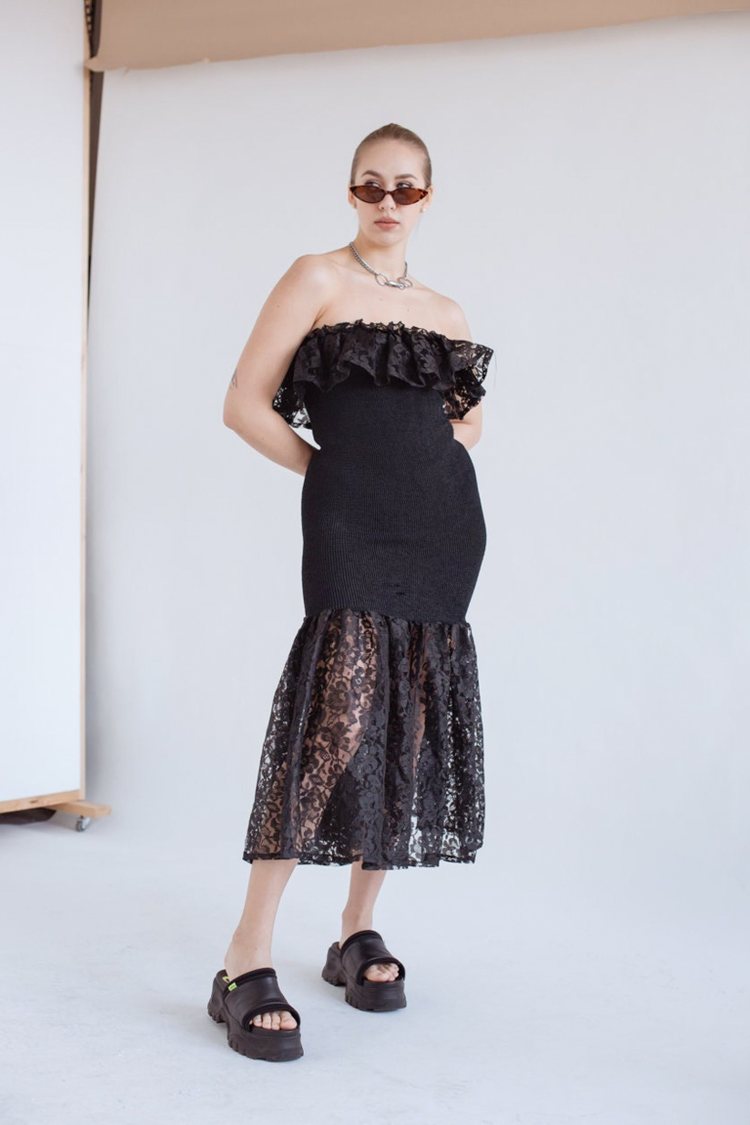 trends
Nine Fall 2022 Trends You Can Easily Shop Secondhand
A new season means new outfit ideas. We put together what's coming up this fall, and how to do it with secondhand.
Liisa Jokinen · Aug 23, 2022
Cover photo: Hunger Vintage
Subversive and rebellious, describes Laura Lajiness Kaupke the coming fall season on Refinery29. Kaupke predicts that we will see unusual takes on wardrobe staples, lots of leather, deconstructed knits, and reworked tailoring. Sounds like we have an interesting style season ahead!
But fashion would not be fashion without some contradictions: many fall trends are also easy to wear and suit most of us, like the biker leather jackets and trucker hats.
We scanned a bunch of online fashion sites and their trend forecasts and selected nine fun trends (from wayward to commonplace) you can easily shop vintage or secondhand.
Catsuit
The new statement piece and conversation starter? The catsuit! We honestly can't remember the last time they were trending, so it is about the time they came back. A catsuit is like a jumpsuit or two-piece set – one piece that makes an instant statement and is easy just to throw on.
"... catsuits ranging from knitted to sheer and leather iterations (Dior, Hermès, Stella McCartney showed some of the best) are the ultimate conversation piece as fall's fresh take on all-in-one dressing", writes Kaupke.
If you feel shy about the bodycon piece, throw a button-up shirt or a loose jacket on top of the catsuit.
White tank top
"You can never go wrong with a plain white tank", says Danielle Flum, the associate fashion editor of Cosmopolitan.
This staple shirt is at the same simple yet elegant, easy yet powerful.
Create a trendy 90s minimal look by combining it with a simple long skirt or low-slung trousers – your chic fall look is complete.
"...this must-have pairs well with just about everything, and there's a certain power in its ease. Ever tried too hard and looked longingly at the girl in jeans and a tank top, wishing you'd done less? She showed up at Bottega Veneta, and now we all want to be her, too," adds Harper's Bazaar.
Over-the-knee boots
Is this just a natural continuation of the mini skirt trend? Long leather boots have been popping up in street fashion hand in hand with mini skirts. Even when the temperatures reached record highs, cool NYC girls stomped around in their heavy leather boots. This fall, the shorter the skirt, the higher the boot.
According to Refinery29, Khaite, Victoria Beckham, and Isabel Marant debuted standout versions on the catwalk.
Biker-style leather jacket
A biker-style leather jacket is a classic item and wardrobe staple that only gets better with time and the more you wear it – especially if you choose a well-made vintage version. Moto jackets have been trending for quite some time. The bravest souls can go for colorful motocross jackets and pants.
"Leather undergoes a daring refresh this fall, as S&M and biker-style pieces emerged", describes Kaupke.
Trucker hats
"The nostalgic hat is in the beginning stages of a massive comeback. Everyone — from Hailey Bieber and Dua Lipa to Rihanna, Gigi Hadid, and Lady Gaga — has been reaching for them lately", knows Allie Fasanella on Bustle.
Thrifters rejoice - this trend must be the easiest thing to shop secondhand and also to sell online as one size fits most.
80s glamour
The 80s is back, says Harper's Bazaar, and we want to believe. "If you're looking for glamour, look no further. The 80s are back—and bolder—and redder than ever. Embrace oversized proportions and epic glitz in looks meant to be immortalized on film", write Kerry Pieri and Nicole Fritton in Harper's Bazaar.
Search 80s sequined tops and dresses and embrace the typical shoulder pads. Look for bright reds and oranges to maximize the glamour effect.
Platform clogs
Consider this a vintage version of the current Crocs trend! Keep your wardrobe green by choosing the original 70s version. A wooden heel ages more beautifully than plastic and is comfortable for your feet.
"Clunky clogs are happening — don't fight me on this, it's simply a fact. While these shoes were basically unavoidable in the 70s and 90s, clogs eventually lost their "cool" factor. Now, an array of maximalist variations from the likes of Simon Miller and Lisa Says Gah! have been popping up left and right", knows Bustle.
Gothiccore
"The antithesis to the bright and joyful colours that have dominated for the past few years, all-black ensembles with gothic accents were some of the most striking in the new collections. We've already touched on how Valentino used it to startling effect against its Pink PP ensembles. Other highlights include The Row's sheer mesh polo-neck dress, Isabel Marant's dominatrix-style over-the-knee boots worn with miniskirts and Loewe's elongated blazer complete with leather trousers", says assistant editor Maxine Eggenberger on Who What Wear.
Try searching with the keywords "gothic" or "black Victorian", and you will find a vast amount of black blouses and dresses that fit this trend. Wear with chunky platforms and silver jewelry.
Tromp l'oeil prints
According to Refinery29, trippy trompe l'oeil prints will be the prints of the season. A French term for "trick the eye," the optical illusion style is characterized by silhouettes, prints, and other elements that appear as if in 3-D.
Maybe it is no coincidence that Elsa Schiaparelli exhibition is showing in Paris. It was she and other surrealist artists of the early 20th century that created the art movement that was in direct contrast to "reality". Surrealists were fascinated by the power of the unconscious and dreams. They found magic and strange beauty in the unexpected and the uncanny. Schiaparelli transformed this thinking into fashion; later to be followed by Jean-Paul Gaultier and Galliano and this fall by Loewe and Moschino, among others.