Artist, writer, and model Jo Rosenthal shares her best vintage finds.
Liisa Jokinen · Apr 8, 2019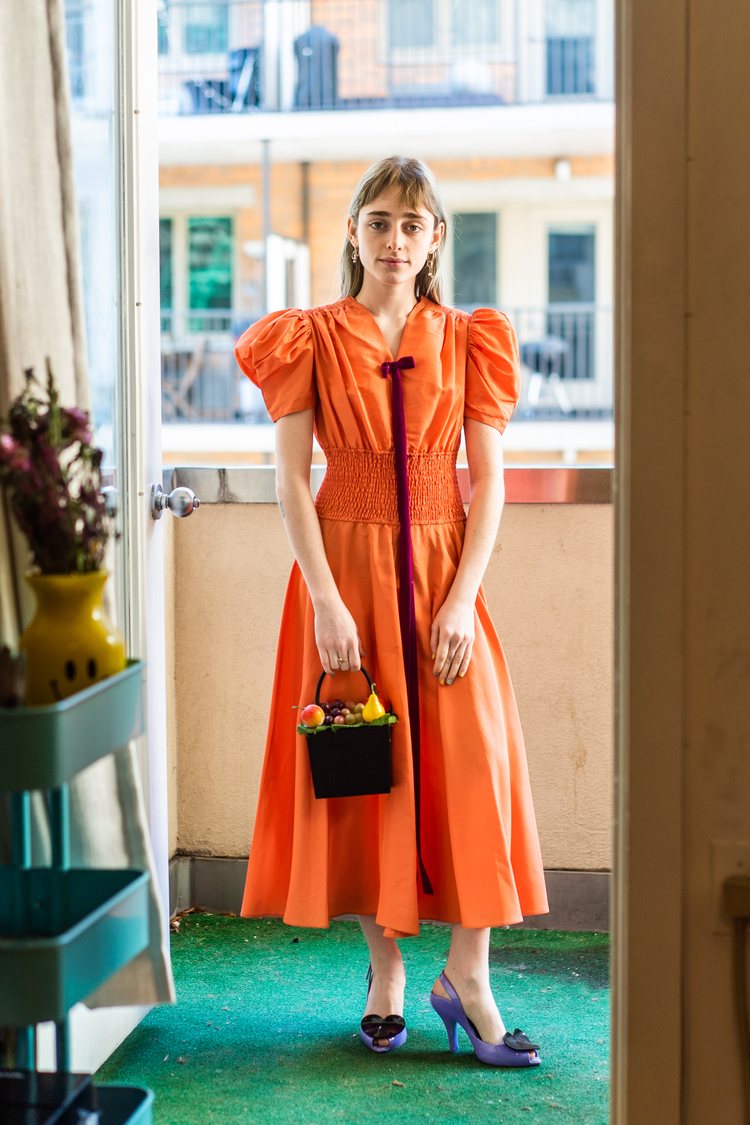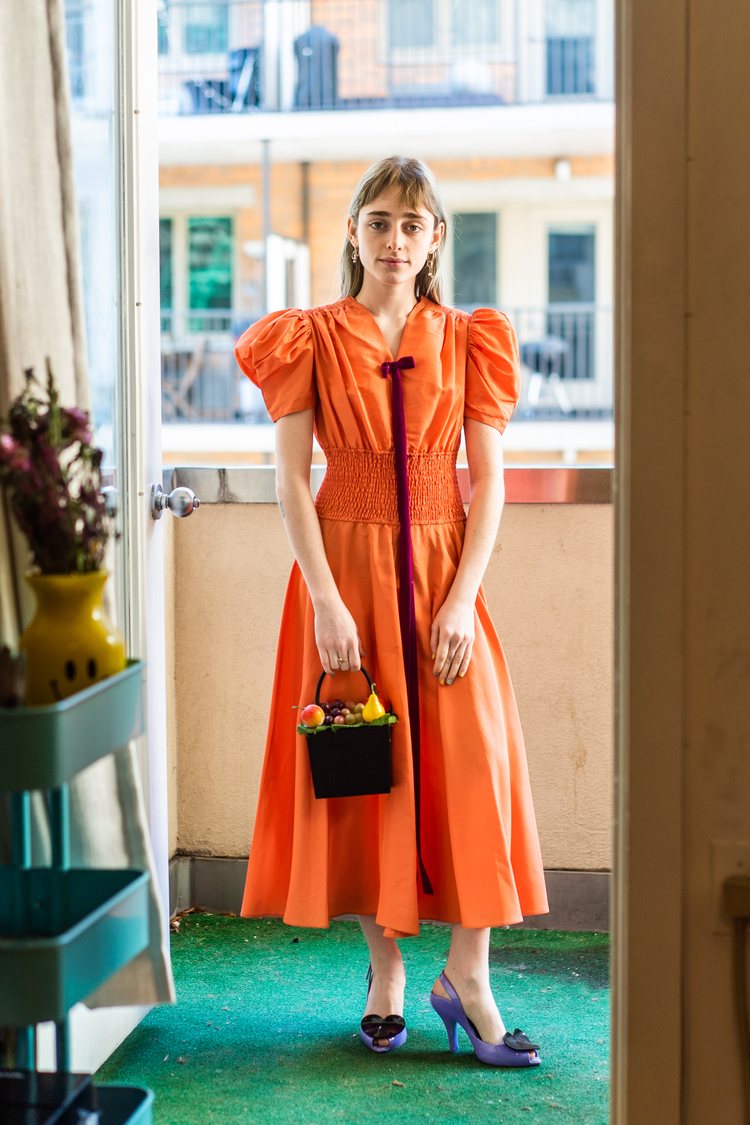 Artist, writer, and model Jo Rosenthal shares her best vintage finds.
Liisa Jokinen · Apr 8, 2019

"I want my vintage to be very special as my regular style can be just a pair of jeans and a t-shirt. I only want to own things that I love. I try not to be wasteful with fashion.
Vintage makes you more unique – chances are very slim that someone else wears the same thing.
Wearing vintage makes me feel I'm wearing a costume, and I love it.
My step-mother had a vintage furniture store in Fort Lauderdale. At an estate sale she found this bag, and hand-cleaned it for me. She knew that it was just my style.
My favorite vintage items are a mixture of things that either my relatives or my friends have given to me, or things that I have found while traveling.
My parents used to go to fancy parties when they were still married. My mother always needed new dresses from the stores in Miami where we are from. Luckily she kept a lot of them, like this one. Now I'm only waiting for a very special occasion to wear the dress myself.
My late grandpa is my biggest style inspiration.
He was always formally dressed but also wore the craziest stuff, fancy suits and tuxedos. I love wearing suits, too. I always think how can I dress very fancy or formal when everyone else is dressed normally?
One of my friends sent this dress from LA because she thought it looked like me. I got a surprise gift in the mail. It is the most perfect dress although I can't tell if it is meant to be a shirt or a dress? If I lift my arms it shows my underwear.
If you have a beautiful vintage piece I think you should wear it and appreciate it.
This Chanel handbag used to belong to my mother. Everything that has passed down from my grandmother to my mother and from my mother to me is special and makes me feel connected to them. Hopefully, I can pass the bag on to someone who is next in line.
This 1940s dress cost only $40 and all I had to do was to replace the zipper. That was so worth it. I bought the dress at my favorite vintage store, Polkadots and Moonbeams in Los Angeles.
Quality Mending in Brooklyn, New York, is another favorite as they have such a good selection of vintage tops and army jackets.
I got this dress at a vintage sale in Soho. The dress was white but I didn't like the color so I meant to dye it black but it turned out purple.
Puff sleeves have been really popular in my closet and generally. I like things that look like cake.
I like the 1970s vintage because I love really high-waisted and flare pants and colorful, graphic t-shirts. My dad and I always trade t-shirts. He has all crazy ones from the 1970s and 1980s. Those are very sentimental to me.
But my style is always changing. Other times I am attracted to tea party dresses, other times to jeans."
Follow Jo online and Instagram @justjorosenthal