collecting
Collecting Jean Paul Gaultier – Meet Steve Karas of House W. NYC
Steve Karas, 33, has been a devoted Jean Paul Gaultier collector since his teen years in Southern France. A year ago, he was able to launch his online store and share his collection with all the JPG fans out there.
Liisa Jokinen · Feb 23, 2021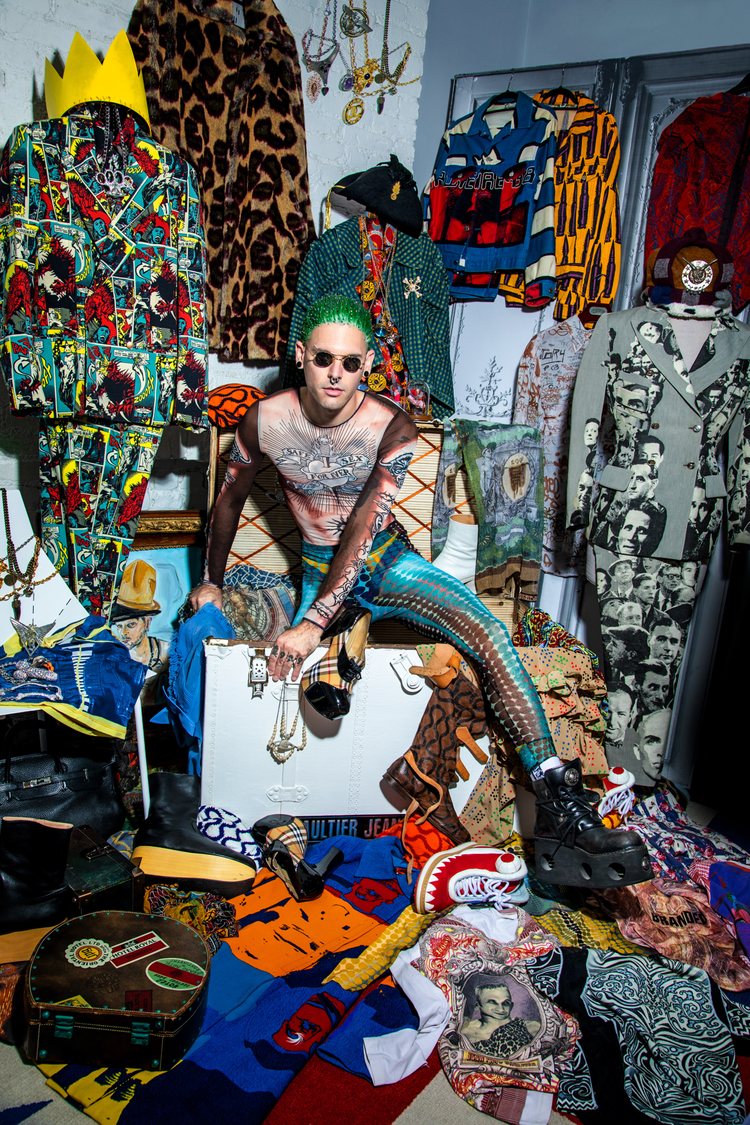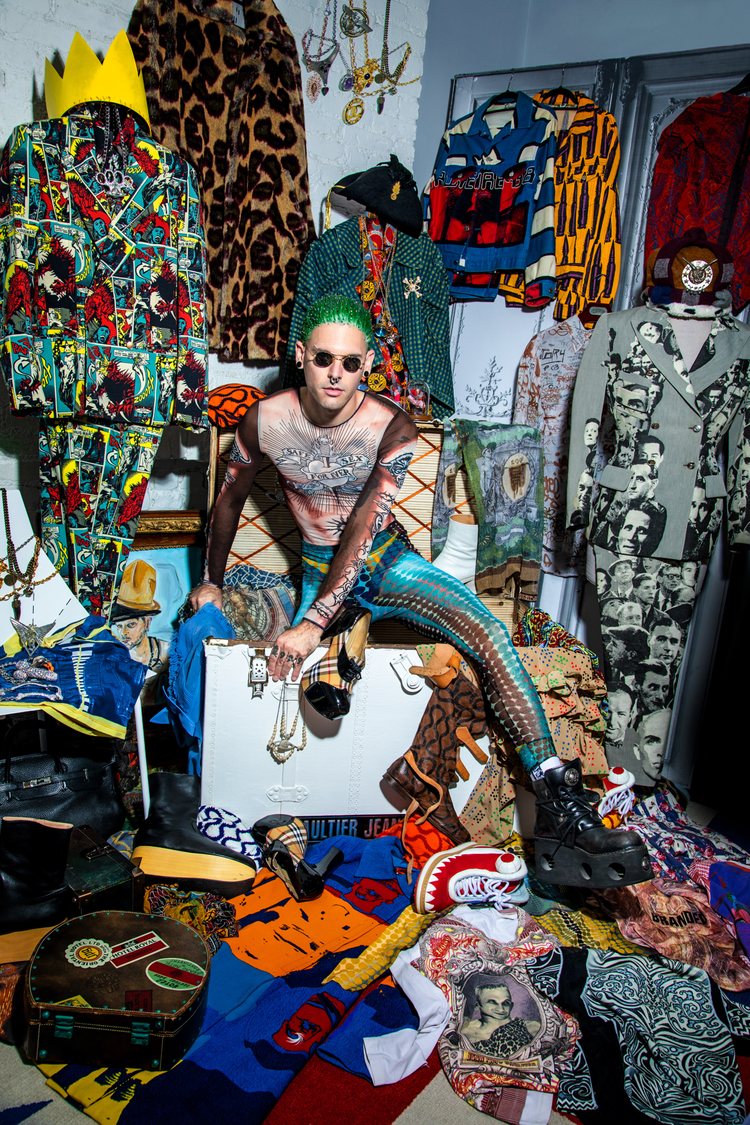 collecting
Collecting Jean Paul Gaultier – Meet Steve Karas of House W. NYC
Steve Karas, 33, has been a devoted Jean Paul Gaultier collector since his teen years in Southern France. A year ago, he was able to launch his online store and share his collection with all the JPG fans out there.
Liisa Jokinen · Feb 23, 2021

"I grew up on the outskirts of a small town in southern France. The highlights of the Paris fashion week were always included in the national newscast. Jean Paul Gaultier was the designer I always waited to see. My mom would scream my name across the apartment if his runway was on TV. The show, the music, and even the models were always serving fierce personalities.
I got my first computer when I was 15 years old. I learned quickly about eBay. At this time, it looked pretty much like Craigslist. Most people were selling items without pictures. I remember reading: 'Pantalon camouflage avec visages', meaning 'Camouflage pants with faces'. I took a chance because I was almost certain of what pants were in question. I got the pants for 10 euros. A week later the package arrived and I was hooked on vintage forever: As expected, the print was from JPG Fall Winter 1997 Skinhead Against Racism collection.
Gaultier's message of equality and freedom really resonated with me as a growing rebellious gay man in the world.
I understood from a young age that I would have to find my tribe. Gaultier was probably one of the first gay men I knew about. Someone to look up to. He created looks and shapes that were made for special people. Not special by their name or status but special in the way they expressed themselves – people like me!
I think that looking back, he used fabrics that were modern and ahead of his time. He designed new, powerful ready-to-wear shapes. I think I like Gaultier because his designs are a bit provocative. There are a lot of bold prints and wild fits.
And I also must have been influenced by the fact that he is French after all.
Gaultier has helped me accept my sexuality, be more comfortable with my body and find friends that I now can't live without.
The FW1994 Grand Voyage collection has always resonated with me because I like to be projected to a different world. This collection was inspired by the nomadic tribes in Mongolia. I have seen so many documentaries about those tribes. The idea of constant travel is a feeling that people living in the cities dream of. The show had clothing but it didn't look like fashion at all. The clothing produced that year showcased the richness of the original garments. He never had conforming models either – for Grand Voyage, Björk walked the runway!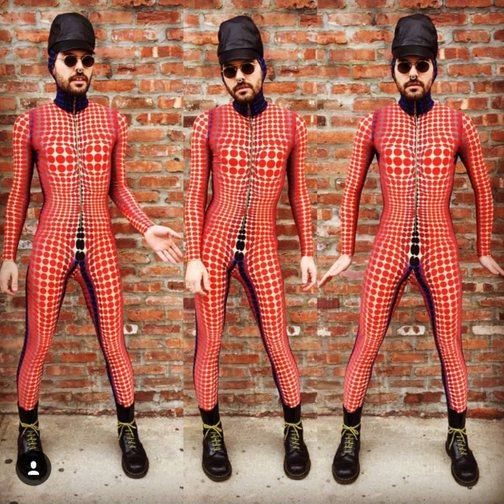 I have also always been obsessed with his printed mesh shirts, from money prints to cyber dots. Mesh has been in Gaultier DNA since the 90s. I think people should know how modern JPG was regarding the fabric he used and how he used it.
Stretch really was gold in his hand as he created many iconic silhouettes we now take for granted.
I have never counted my collection because I'm always trading and selling and one special piece can be worth 50 others in my eyes. Like the saying goes, quality before quantity. But if you include all jewelry and accessories, my JPG collection must be between 500 and 1000 pieces.
Over the years, I started selling pieces on eBay that didn't fit me. In 2019 I created my own online store House W. NYC because eBay is lacking the character I wish my boutique to have. I'm dreaming of having a physical space with a large collection on display one day.
I love the idea of sharing. It is pointless to keep clothes just hanging alone in the closet.
Students, fashion designers, and curious folks could come and enjoy my collection. I do that in my showroom on small scale already but why not be the next Fashion Museum!
I think I can speak for every collector when I say there is no real system to know what to keep or sell except your heart. Personally, I choose what to keep, not what to sell. I consider myself a collector first, it keeps the quality of what I sell higher this way. Sometimes I like a piece less a few months later or I wish to have it in another size or another fabric. If I pick something for the boutique it is because there is a runway picture, an editorial, or a clear reference to where the garment came from.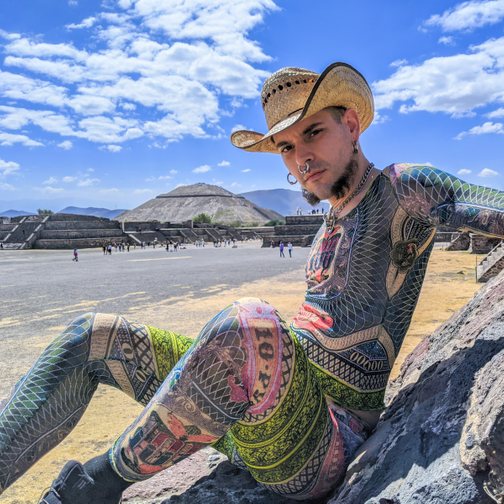 I always regret selling my items but I am also always happy to see an item from my closet in someone else's looks. Whether it is in the street or online, when I see someone wearing an item from my store, it cheers me up! There is always a part of me that wishes to keep everything so that I would have the broadest collection ever but the need for space and funds does push me to be more selective in the items I keep.
In the past, I mostly shopped vintage because of the prices. Today, I focus on vintage because of climate change and the fact that fashion produces 10% of the world's pollution. I also like buying second hand because often the money goes to a small business or a private person.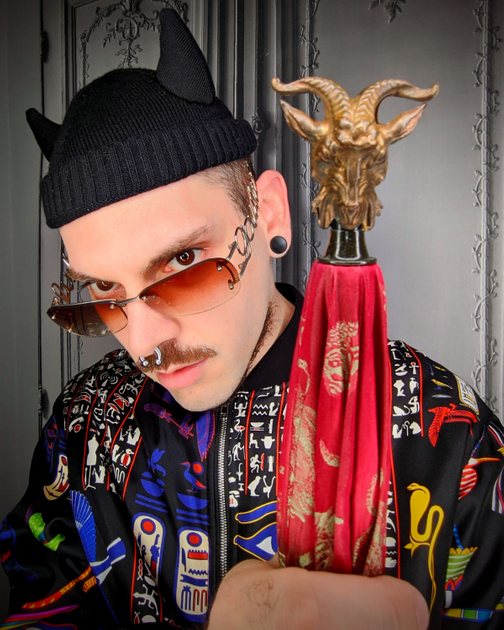 I feel like I'm always looking for a JPG piece. I hope to find more matching mesh sets, in particular in the muscle print. Once I went to see Mylene Farmer perform and she wore it in red. I have many cyber dot prints but I miss the red colorway as my lovely jumpsuit went to Kyle Farmery a few years ago. He wore it to the Vienna Ball with Amanda Lepore. Another piece that I can't regret letting go of because of how it was worn.
My biggest advice for an aspiring collector is patience. Collecting takes love and time. It takes a long time to build a collection but it is rewarding. One thing is for sure – every item shows up at some point.
I found real jewels when I least expecting them, and had to let go of some when I could not afford them.
My favorite advice is: trade! Buying vintage is risky because sometimes the piece just doesn't fit you. Always keep in mind it will work on someone else. You can always trade with another collector. I got some of my most iconic pieces this way."
Shop Steve's collection: House W. NYC
@housewnyc
@lordwarg