people
Cheap But Chic – Stylist Karis Battle Shares Her Thrifting Tips
Stylist and fashion editor Karis Battle, 35, loves a good deal. Now she shares her best thrifted looks and tips.
Liisa Jokinen · Mar 2, 2021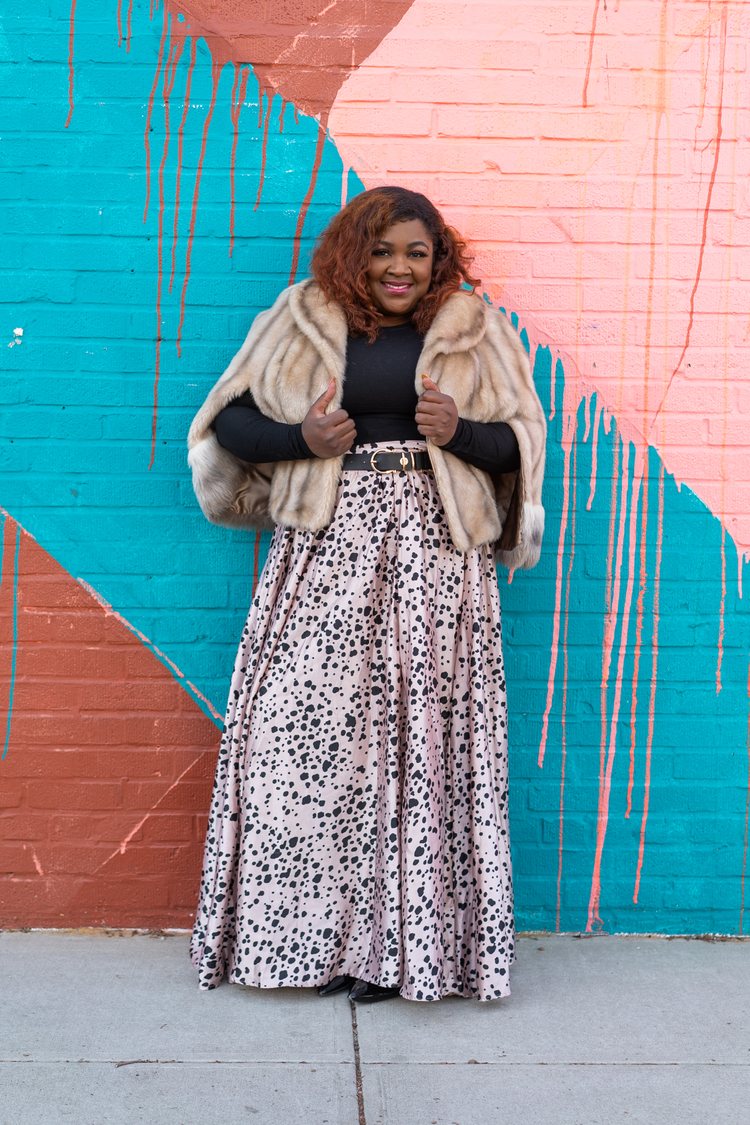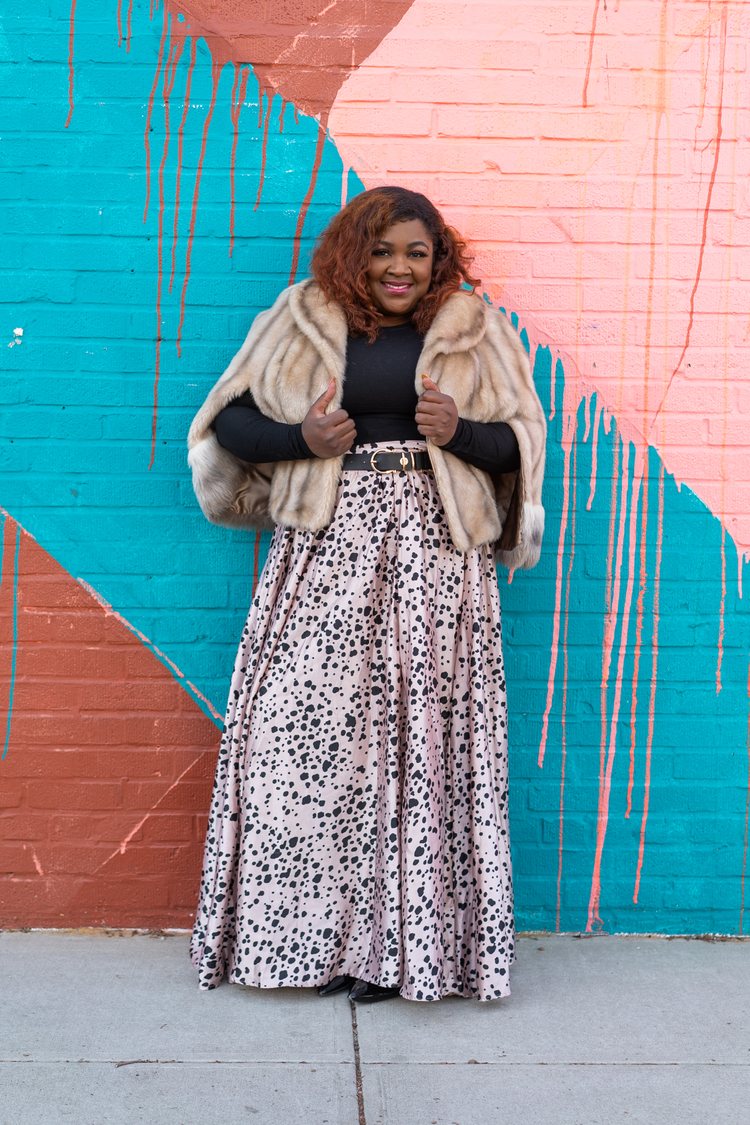 people
Cheap But Chic – Stylist Karis Battle Shares Her Thrifting Tips
Stylist and fashion editor Karis Battle, 35, loves a good deal. Now she shares her best thrifted looks and tips.
Liisa Jokinen · Mar 2, 2021

"I rarely buy anything at full price so vintage, thrifting, and sale/clearance are my go-to's. I love mixing and matching high-end and low-end items – even if the high-end was bought at a discount.
Style isn't about how much you spent on an outfit, but rather all about how you wear it and the confidence you exude while wearing it.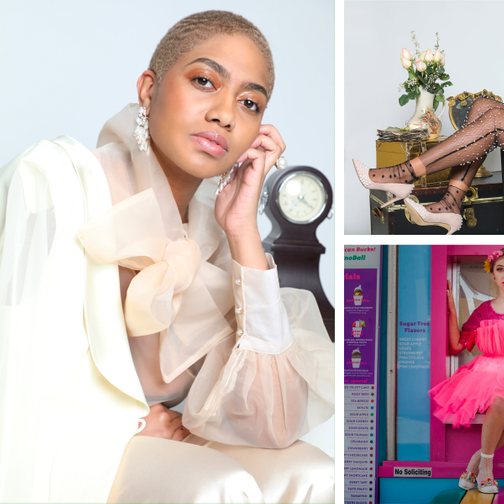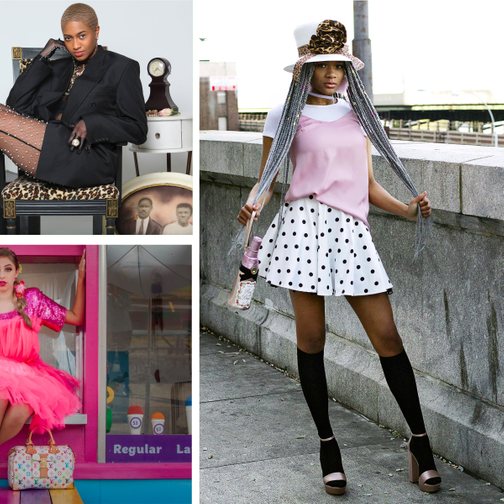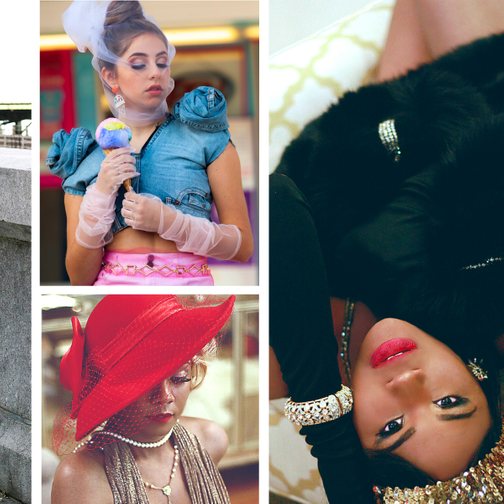 I love telling a story through fashion and allowing it to speak for itself.
I also love making affordable items look chic – that is a cornerstone of my styling.
I tend to always start with a statement piece in my look and then build the look around that. Sometimes it's the shoes, the top/blazer, the accessories.
I like pairing an affordable item with a high-end item and, whether it be a statement accessory or a classic. Think designer belt, bag, or statement jacket. This will also pull the look together and make the entire outfit look high-end.
I'm inspired by bold designers and today's fashion icons like Betsey Johnson, Patricia Fields, Tracee Ellis Ross, and Gabrielle Union. And my all-time favorite glamour decades icons are Dorothy Dandrige and Marilyn Monroe.
One great way to make affordable items look chic is tailoring. You already saved tons of money by buying something affordable so sometimes it's worth it to spend a little bit extra to get it tailored to your body – this instantly elevates any affordable item. Also, remember accessories almost always elevate any look, but less is more.
Some of my favorite places to shop are Goodwill, Value Village, Rescue Mission, L Train Vintage, Unique Thrift, and Inspirations store in Rahway, NJ. When I travel, I always see what local mom and pop thrift and vintage stores are nearby and check those out as well.
One last tip is to make sure the item and fabric are of great quality, in affordable items. You want to stay away from a lot of synthetic fabrics that will only be good after a few wears.
Also, check the seams when shopping affordable – make sure they are intact and aren't already starting to rip or come apart. That's an item best left in the store! Buttons and zippers can be replaced, seams just aren't worth it.
I've always enjoying upcycling and taking old pieces and making them new. I try to do that in all of my shoots where I figure out how to modernize something old to make it current.
Some great and quick ways to upcycle items are to switch out the buttons. This is also a quick way to elevate an affordable piece and make it look more expensive. You can also do this with zippers – I love exposed hardware, especially zippers. The bigger the better!
The 20s is my all-time favorite era. I love the glamour and as you can tell, sparkles and sequins are my favorite thing. If I could dress in a 20s get-up every day, I absolutely would.
I think after this pandemic we'll be having a repeat of the Roaring Twenties.
I also love the 80s and 90s fashion. When I'm not being super girly and over-the-top, I like to pair my edgy side with odes to those eras I grow up in. The bright and bold colors, patterns, and accessories really speak to my aesthetic.
I love to thrift for many reasons. When you shop in thrift stores, they are giving back to bigger causes.
Not only are you helping your environment by recycling and upcycling, but you're also helping your community with jobs, food, and shelter – in addition to giving beautiful items a new home."