shoes
Care for Vintage Shoes
Nicole Bernstein, the founder of Starday Vintage, only wears 50s shoes or older. Now, she explains why and how to take care of your vintage shoes.
Liisa Jokinen · Jul 28, 2020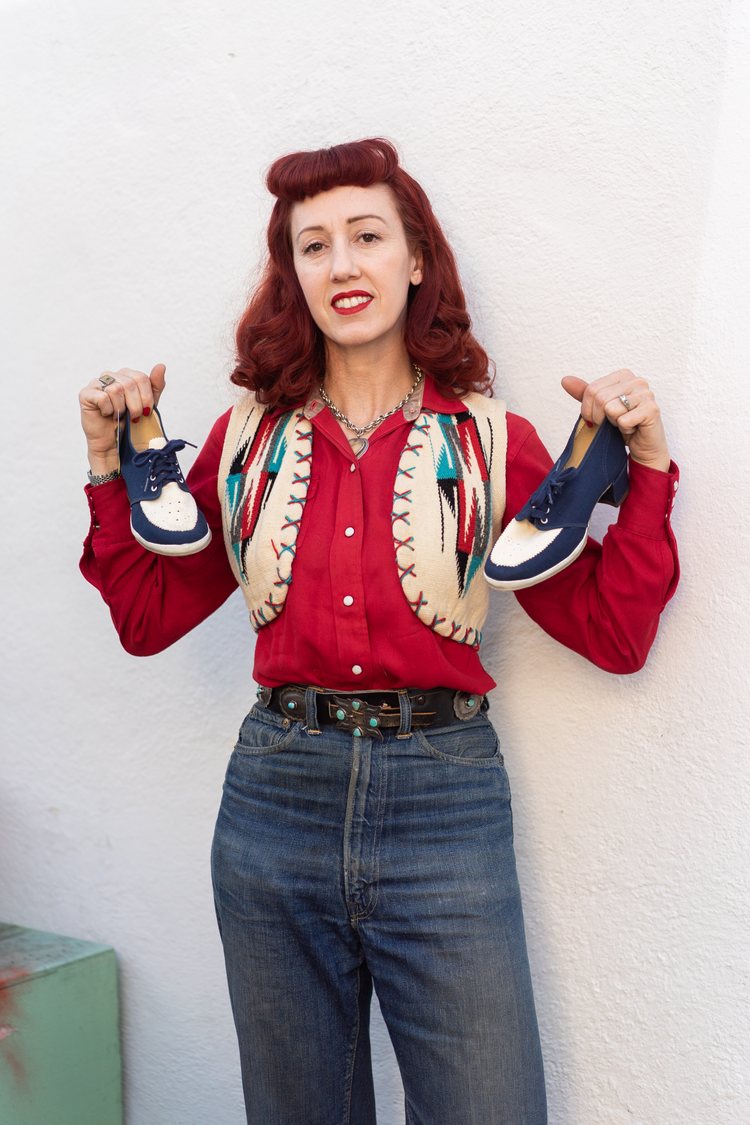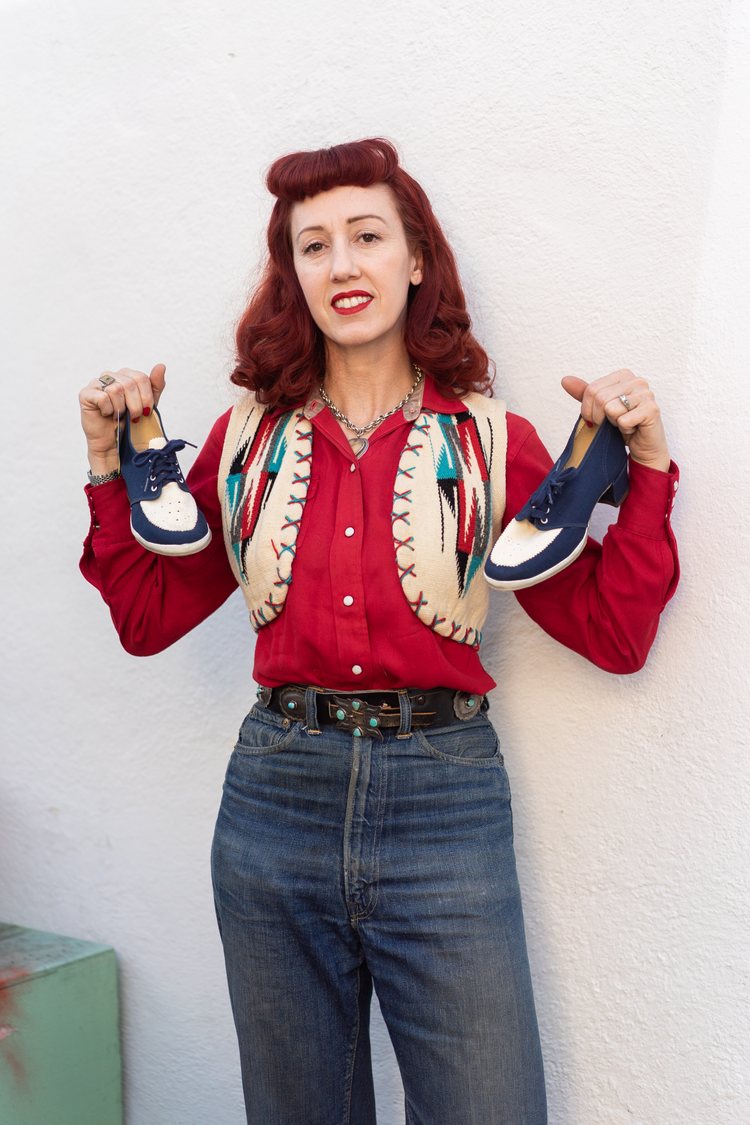 shoes
Care for Vintage Shoes
Nicole Bernstein, the founder of Starday Vintage, only wears 50s shoes or older. Now, she explains why and how to take care of your vintage shoes.
Liisa Jokinen · Jul 28, 2020

"I only wear shoes from the 50s or older. The quality of those eras is unmistakable. They are timeless classics. Even cheaper shoes of those eras are of good quality. Heels are sexy and comfortable (for heels anyway). The shoes from those eras are just different enough to stand out and stylish enough to always be relevant. I wear modern shoes as well, but they are influenced by the quality and style of those eras.
I'm fascinated by the attention to detail in every way: Construction, design, how it enhances the beauty of a foot, and what it adds to an outfit.
In some cases, vintage shoes are as comfortable as new ones, especially if you are used to wearing structured leather sole shoes. I decided in my early 20s I prefer the classic look of leather sole shoes as well as their longevity. As long as the leather on the uppers isn't dry you can just keep resoling them. 50s baby doll flats, crepe sole shoes, and vintage sandals are all comfortable. My go-to repro P.F. flyers are really comfortable, and just as comfy as my originals...they just don't last as long."
Almost any shoes from the 20s are rare. They are out there, but not easy to procure, especially in wearable condition and size. We are taller and our feet are bigger than 100 years ago. Usually, the shoes I find are size 5.
As far as personally, the rarest and the most desirable shoes are really chunky high late 30s – 40s platforms and wedges. The type of shoes Carmen Miranda is known for wearing. I do my best to collect and wear shoes along those lines when I dress up. In 25+ years of shoe collecting and with my hundreds of pairs of shoes I think I have 4 or 5 pairs I would consider along those lines.
Taking care of vintage shoes
I use Pecards Antique Leather Dressing on my leather. It was recommended to me by my cousin who is a museum curator specializing in civil war era antiquities. If the shoes are in an unusual color or exotic skins, test spot them first. Let it sit for a couple of days before spreading the whole shoe. In a dry climate, condition your shoes once a year. If you wear your shoes more frequently, condition them a bit more often.
With suede you just have to hope for the best. Sadly once the leather has dried out there isn't much you can do. Finding a good cobbler is important. Shoe straps often need reinforcement.
Gluing in insoles you can easily do yourself with contact cement. I have also reinforced straps by contact cement and a scrap thin suede or leather. Anything else I leave up to professionals.
Cleaning vintage shoes
For leather, I recommend a good saddle soap. For patent leather, vinegar, then vaseline. Suede cleaner for suede. A very well rung out magic eraser for nubuck, also scuffs on almost any shoes. For canvas shoes, I usually use a carpet cleaner called Folex.
Storing vintage shoes
I stuff my shoes with tissue paper so they keep their shape and use shoe trees where I can. Delicate embellishments I also wrap in tissue. Some shoes I keep in individual boxes, others I keep gently stacked in drawers. I also keep rechargeable silica gel packages stored in them since I live near the ocean and there's a lot of moisture in my house.
Finding the right size
The length of shoes seems to be consistent through the decades, but almost all 60s and older vintage shoes came in widths. Nicer shoes had front and heel widths. Most vintage shoes are on the narrower side, so if buying online always ask for width info. N, A, AA, AAA next to sz all equal narrow.
Starday Vintage
4665 Hollywood Blvd
Los Angeles
CA 90027
United States
@stardayvintage