jewelry
Brooch Revival – Hype or Is It Happening?
In March The New York Times wrote: brooches are back and this time it is men who are wearing them. We checked with some vintage vendors if this holds any truth.
Liisa Jokinen · May 18, 2021
Cover photo: Lillicoco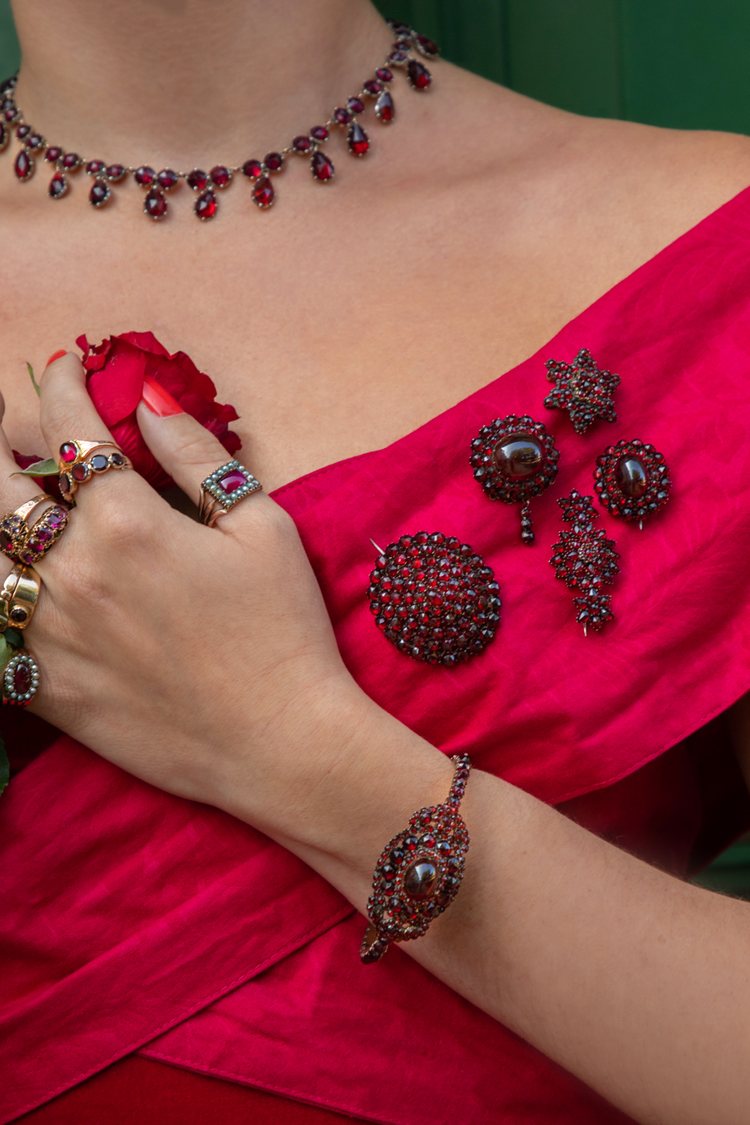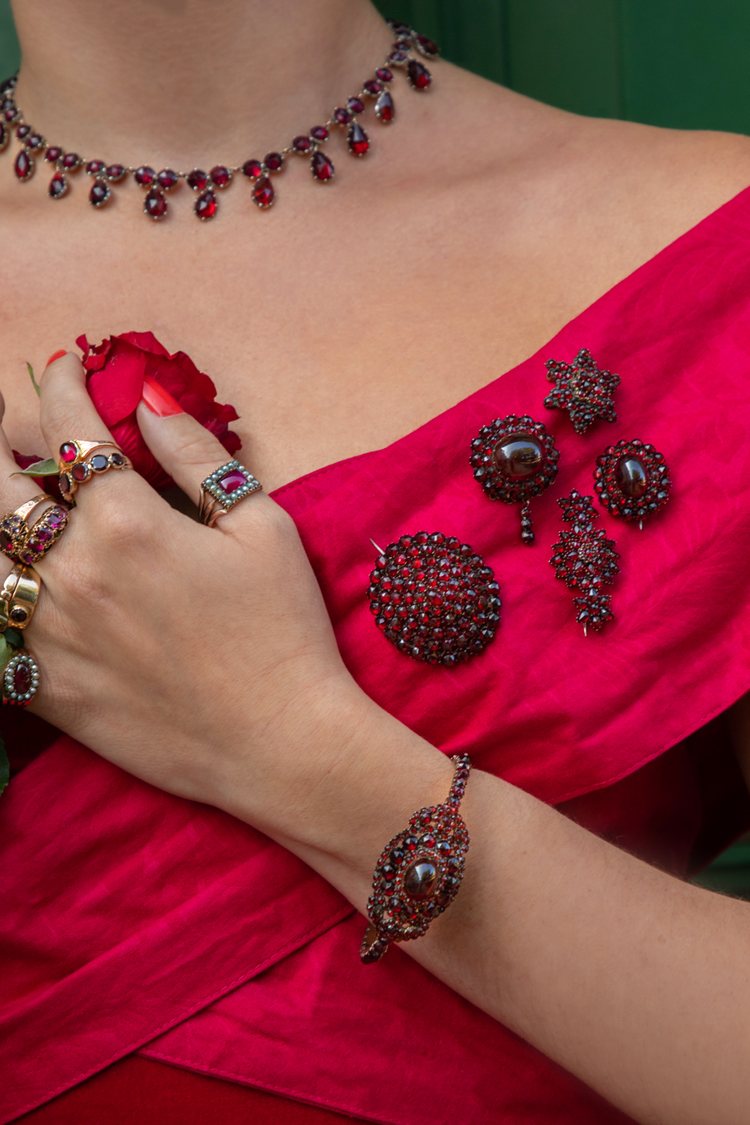 jewelry
Brooch Revival – Hype or Is It Happening?
In March The New York Times wrote: brooches are back and this time it is men who are wearing them. We checked with some vintage vendors if this holds any truth.
Liisa Jokinen · May 18, 2021
Cover photo: Lillicoco
On March 24, New York Times style article title read boldly: "The Brooch Is Back, Baby". The article went on claiming that brooches have been "seriously out of fashion" since the 80s and jewelers rarely list them online because they are "widely considered stodgy and trite". All this means that it is time for a big-time brooch revival and this time it is men (like Harry Styles) who are bringing them back.
We asked around to see if this is true or not – have vintage jewelry vendors seen brooches gaining more popularity?
"We have seen an increase in demand for them and they are selling more quickly in our shop than we have possibly ever seen in our over a decade in business! I recall years ago, brooches and pins sitting in our shop for many months to even years prior to being purchased. Now, we are seeing some brooches sell in our shop in mere weeks", says Laura Mae, co-owner of Maejean Vintage.
Samantha Knight of the eponymous online jewelry store has not seen a huge uptick in brooch sales but people are definitely shopping for them.
"I don't know if they are coming back in full swing, but people are definitely wearing them, myself included. There's no better way to dress up a denim jacket, than adding a diamond brooch on it. I'm not sure I'm seeing the male trend either, but due to covid, we haven't seen much lately!"
And not only people buy and wear more brooches in general, but they are also wearing them in myriad ways.
"People are wearing them on jackets, scarves, ties, shirts, and even in the hair", says Molly Chatterton from a UK-based antique and vintage jewelry store Lillicoco's marketing department.
"The versatility of the brooch is one of the big perks of the style of jewelry! A ring, earrings, or necklace may more or less be limited to wearing on one area of the body (fingers, ears, necklaces), whereas a brooch can adorn virtually any area it can be pinned to. From a sash on one's hip to a hat on a head, to stilettos on our feet!"
The owners of Maejean Vintage have also noticed a wonderful new brooch trend. "For the past few years, we have seen brides DIYing alternative bouquets made exclusively with brooches which are so beautiful and unique."
But is it really men that are bringing the brooches back? Both Laura Mae and Molly Chatterton believe the answer is partly yes – both men and women are now accessorizing with brooches.
"I love the fact that men are choosing to wear brooches, and that generally, men are leaning towards more traditionally feminine jewellery, like Harry Styles wearing many pearls in his most recent music videos and to the Met Gala", says Chatterton.
Although it is not so weird for to men wear brooches, after all, Chatterton points out.
"Historically, early iterations of brooches and pins were worn by men as well as women, whether physically sewn onto the garments of Kings and Queens or just used for a primarily utilitarian function to secure two pieces of fabric together. Also, especially in the last century, brooches have been worn with tailored garments like coats, jackets and blazers, all a staple in a men's wardrobe too."
It is particularly millennials that are largely embracing brooches, whether vintage or new, says Chatterton.
"I think it's because millennials are looking for an easy way to make a statement, to express yourself, and to have creative fun with an overlooked piece of history. Fashion trends are almost always cyclical anyway, so why would brooches be exempt from this? Brooches are, in many ways, the jewellery proverb for wearing your heart on your sleeve. Not only are they really pretty, and just an extra accessory to get dolled up with, but they can easily communicate your innermost feelings and desires, especially if you are clued up on hidden symbols - which are really prevalent in antique and vintage brooches."
What kind of brooches are popular at the moment? Not surprisingly, many kinds.
"I think any kind of bug, animal brooches are always popular. Stars and arrows make great brooches too", lists Samantha Knight.
"From our experience, brooches that are popular take two avenues - glitzy and statement, or versatile and understated. For instance, we always notice that our antique and vintage stock pins sell quite quickly (old equestrian pins) which are very simple but satisfying to look at (and you can add a range of charms to their body also). People are really interested in buying collector's pieces at the moment too, whether they want to invest their money in something worthwhile amongst all of the uncertainty of the world, or they just want to connect themselves to the past".
"We have seen a variety of brooches sell: retro statement brooches, Art Deco bar pins, stick pins, and even cameos. We love the look of vintage & antique stick pins on ties. I personally keep an Art Deco era brooch of the script letter L embellished with marcasites on my favorite winter coat", says Laura Mae.
A brooch can change a whole outfit and they deserve a new reputation, Mae says. They are, after all, the most versatile and diverse piece of jewelry – there is a brooch for every person, style, occasion, mood, and message you might want to convey.