Travel
7 Chicago Vintage Stores I Love
Too many vintage stores, too little time! That's how my first visit to Chicago was like.
Liisa Jokinen · Jan 7, 2019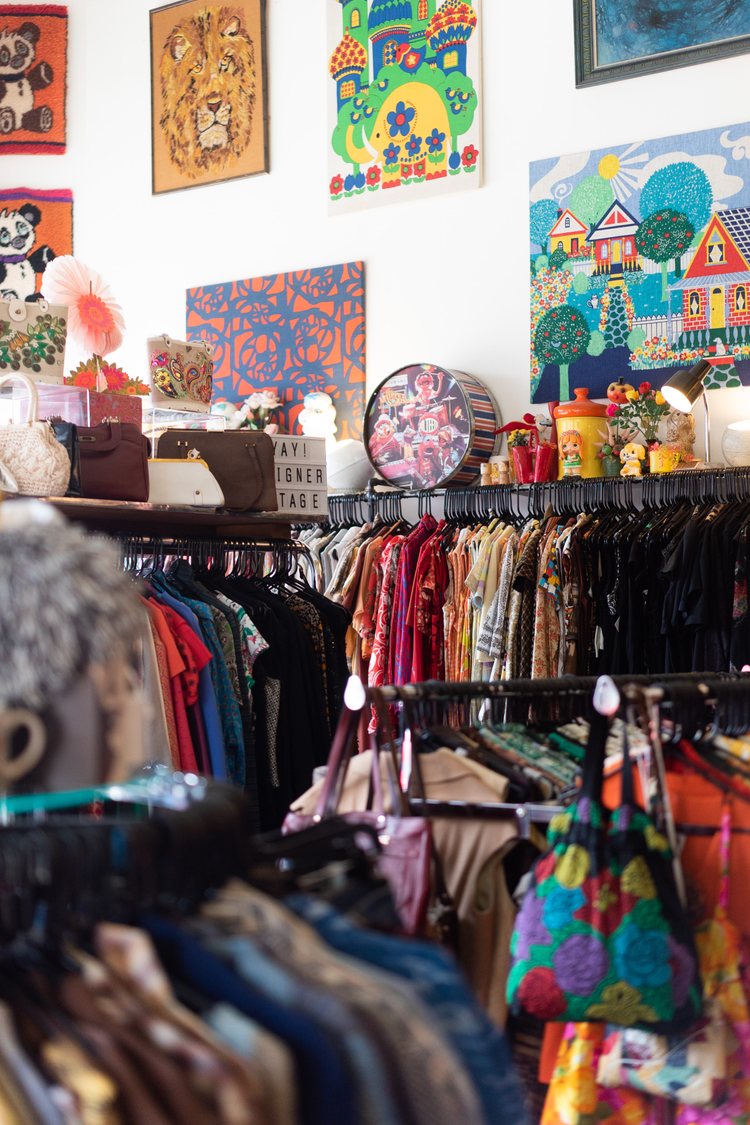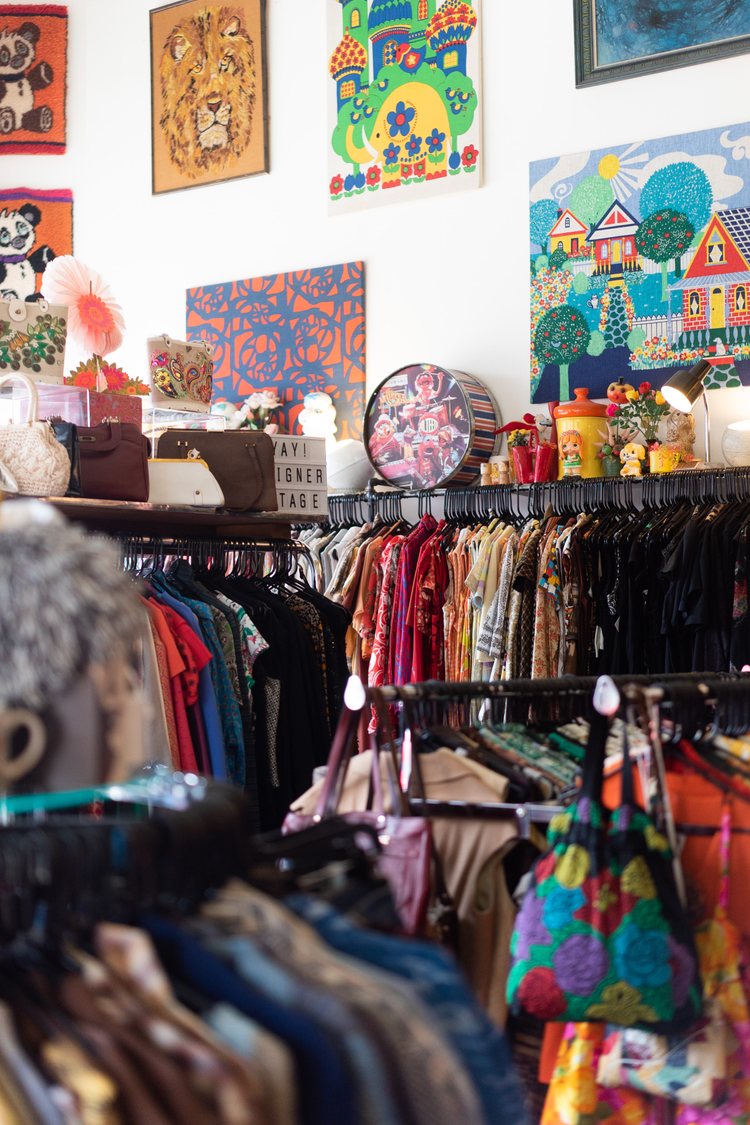 Travel
7 Chicago Vintage Stores I Love
Too many vintage stores, too little time! That's how my first visit to Chicago was like.
Liisa Jokinen · Jan 7, 2019

Chicago is a huge city, both in terms of population and surface area so it's good to know where to start your vintage hunt. But don't worry, I did some research for you: In Wicker Park and Pilsen, you can easily visit several stores within a walking distance. Here is my Google Maps List to guide you through the windy city. It includes my 7 favorite stores but I recommend visiting other ones, too, if your time allows!
1. Very Best Vintage
Very Best Vintage is like a little girl's dream room – the one that spends her childhood collecting Hello Kitty paraphernalia and porcelain kitten statues (=me). This kitschy store has much to discover: clothes, jewelry, and toys in rad colors, and fun decorations and art pieces hanging on the walls and even inside the changing rooms. The designer vintage rack with its murkier colors is easy to miss if you do not pay attention. The store is guaranteed to make you smile, especially as the prices are not bad either. I purchased a Laura Ashley dress in mint condition for only 26 bucks.
Very Best Vintage
1346 W 18th St, Pilsen
(312) 929-2441
Mon-Sun 12-7
2. Knee Deep
Knee Deep is the place to go if you love romantic 50's chiffon, printed cotton dresses, and full circle skirts. Men's selection is outstanding, too: 70s button-ups with cool prints, jeans, t-shirts. Every piece at this store has character. Do not miss Knee Deep's epic monthly midnight sale events!
Knee Deep
1219 West 18th St, Pilsen
(312) 850-2510
Mon–Thu 12–8
Fri–Sat 11–8
Sun 12–6
3. Pilsen Vintage
I admit I was hesitant to enter the Pilsen Vintage store first. It looked more like a thrift store with random furniture and not too much to scavenge. Fortunately, I did not let the cover fool me and bravely entered the store. Browsing the store was actually very pleasant as it was not too packed. The sale rack was intriguing and I had to check it multiple times before finally leaving, with empty hands; to my own surprise.
Pilsen Vintage
1430 W 18th St, Pilsen
(312) 243-5915
Mon–Thu 11-19
Fri–Sat 11-20
4. Kokorokoko
Kokorokoko is a heaven for the fans of the 80s and the 90s who like bum bags, crop tops, mini dresses, and platform shoes. I fell in love with all the knick-knacks, chunky sneakers, and cool sunnies displayed in the window. I would love to attend a Kokorokoko party because I strongly feel the store has the coolest customers in Chicago.
Kokorokoko
1323 N Milwaukee Ave, Wicker Park
(773) 252-699
Mon-Fri 12-7
Sat 11-8
Sun 12-6
5. Seek Vintage
Chicago may be known for its unique vintage clothing stores, but it's also a great place to pick up retro home goods and furniture. As many of the stores sell a bit of both, I just had to include one in my story. Seek Vintage is the store where I would do all my Christmas and gift shopping if I lived in the windy city.
Seek Vintage
1433 W Chicago Ave, West Town
Tue–Fri 12–8
Sat 11–8
Sun 11–6
6. Store B
This well-kept store has everything that you could wish for; from accessories to children's vintage to designer pieces and formal wear. Make sure to give yourself plenty of time to dig through everything and enjoy the beautiful finds by the owner David Ginople. The prices may not be the cheapest, but the quality and uniqueness of everything certainly make it worth it.
Store B
472 N Milwaukee Ave, Wicker Park
(773) 772 4296
Mon–Fri 11–6
Sat 10–6
Sun 11–5
7. US #1 Vintage Clothing
This store is the holy grail for classic vintage. Think cowboy boots, Levi's jeans, flannels shirts, leather jackets, t-shirts, and fake fur coats. The store is so neatly organized and well-kept that even just looking at the racks and shelves gave me satisfaction. I also spotted a cute store dog napping by the cash register.
US #1 Vintage Clothing
1460 North Milwaukee Avenue, Wicker Park
(773) 687-8250
Mon–Sun 12–5