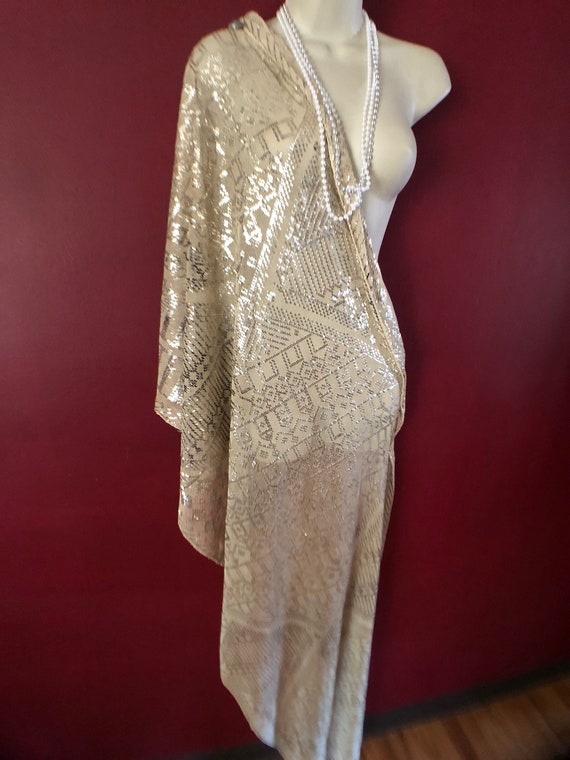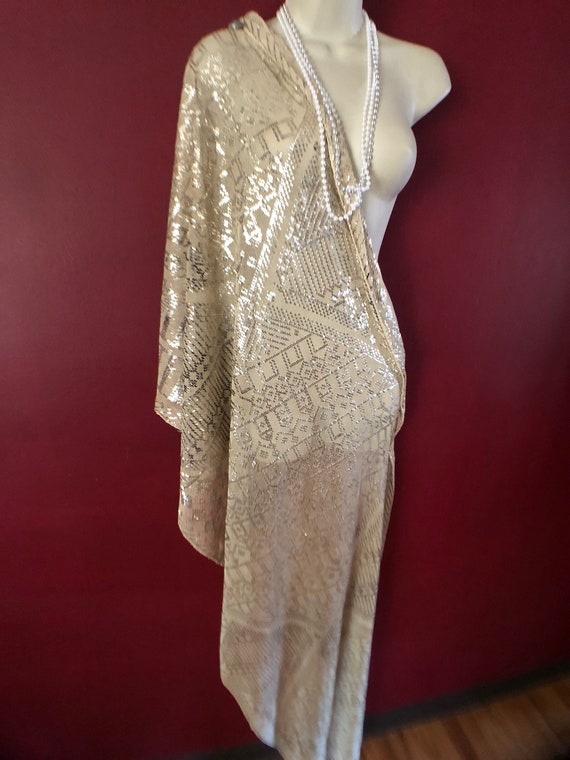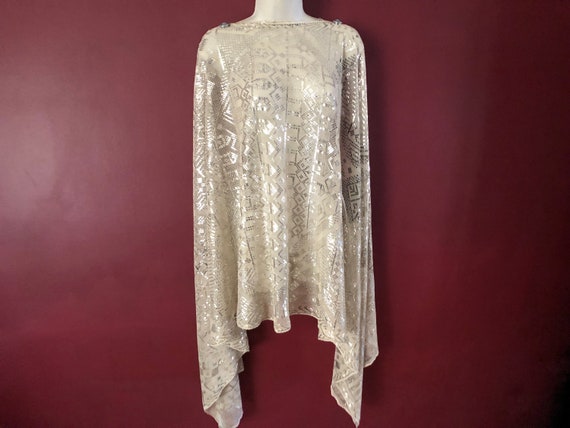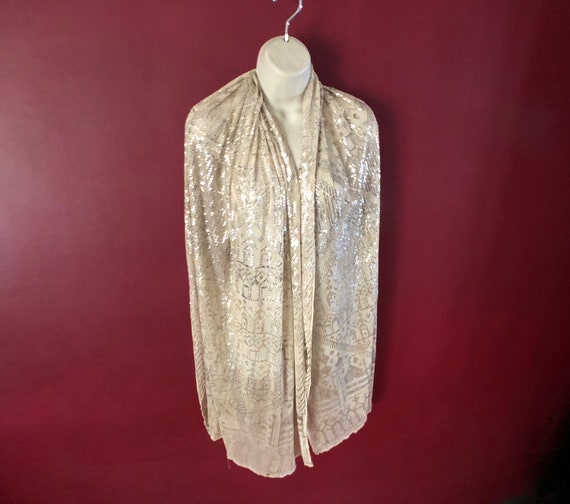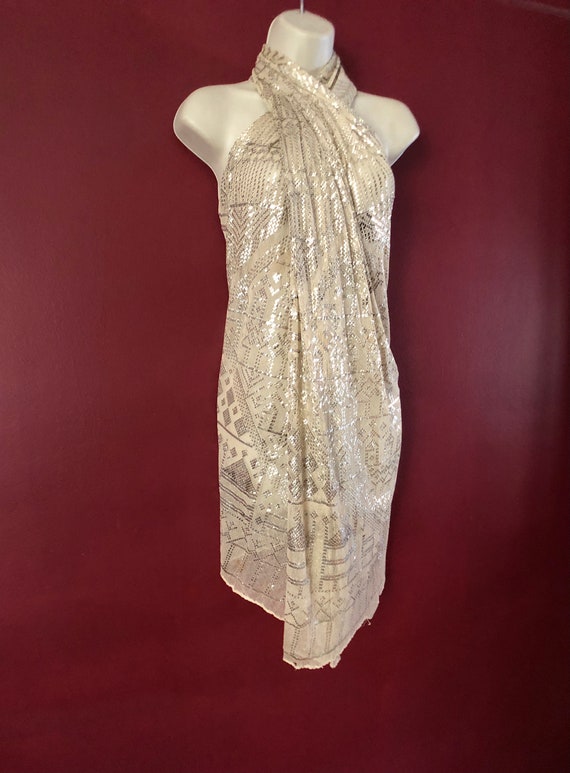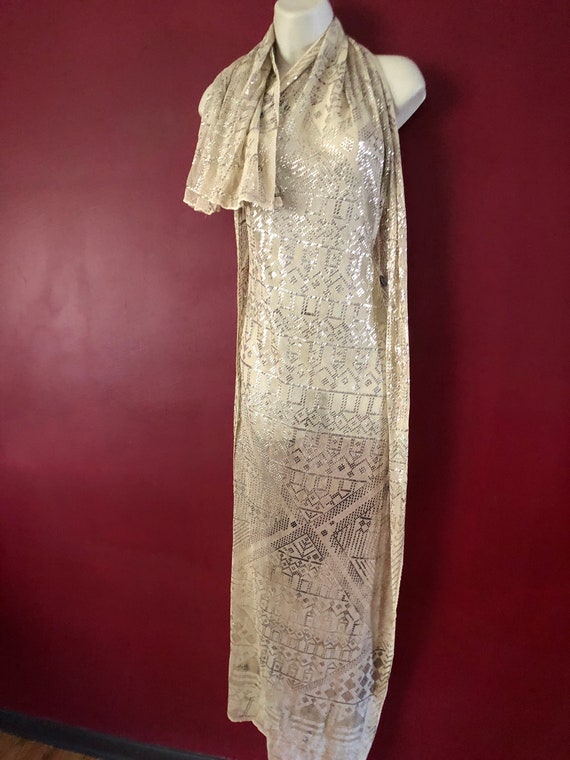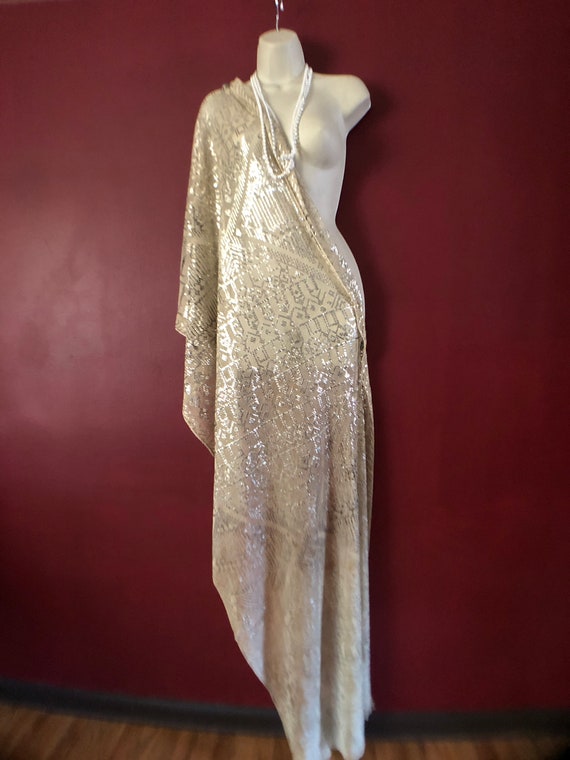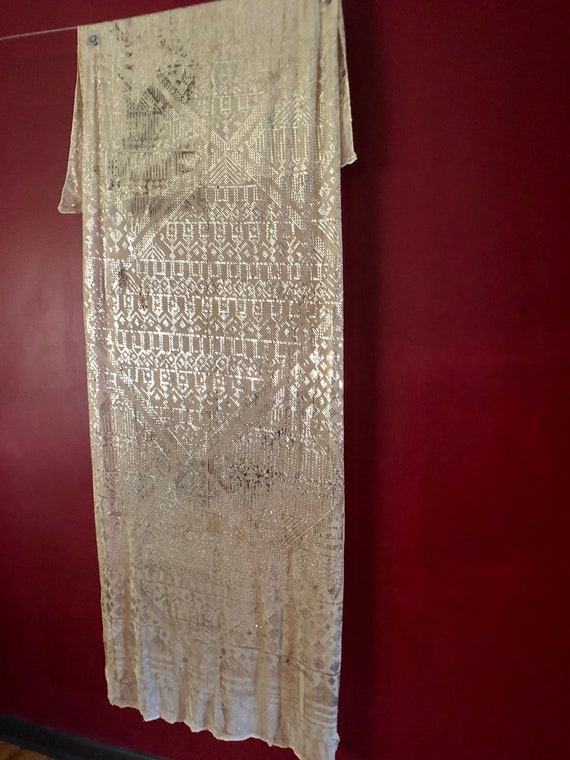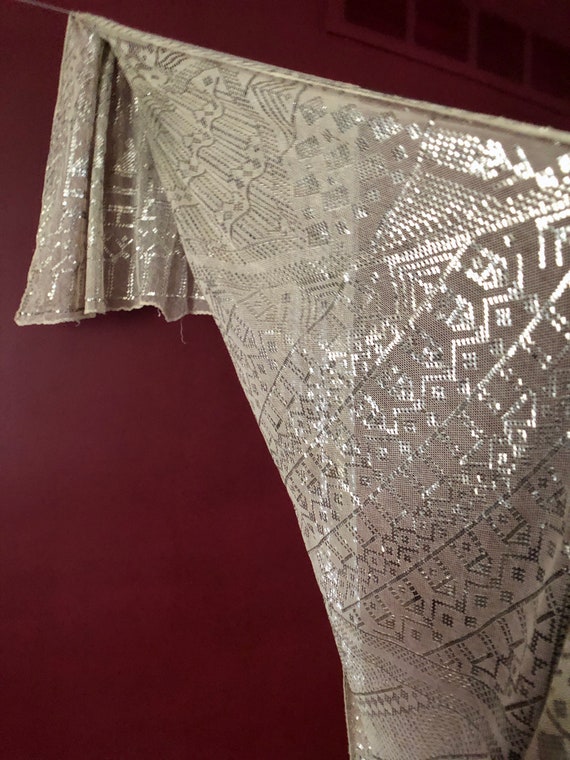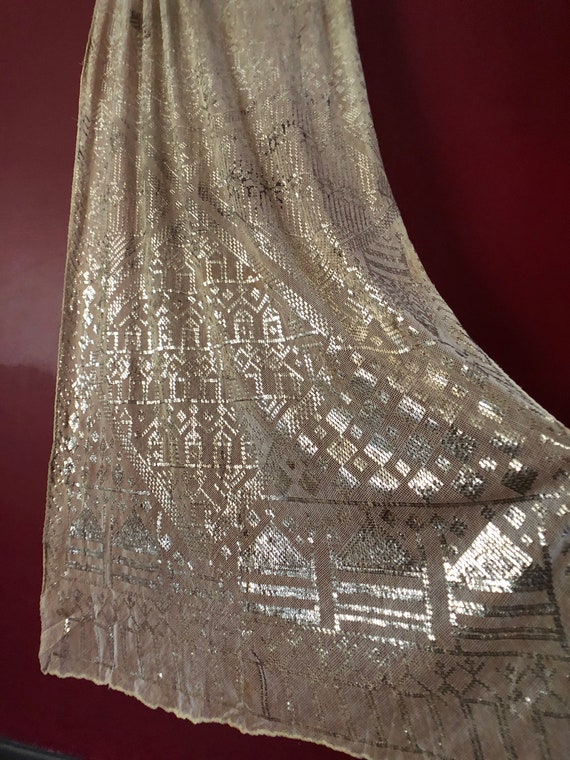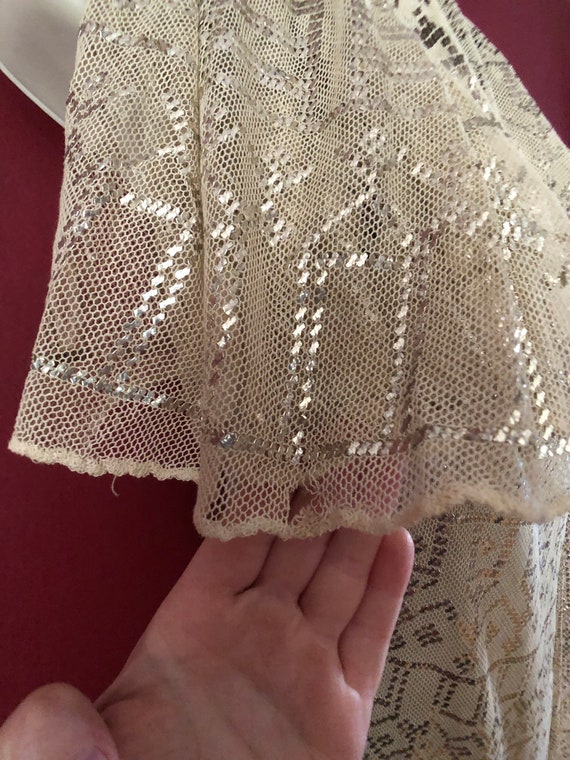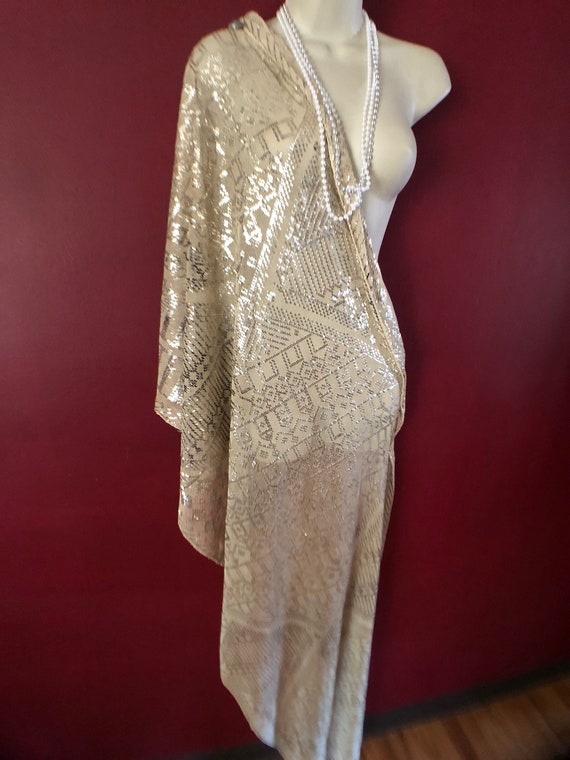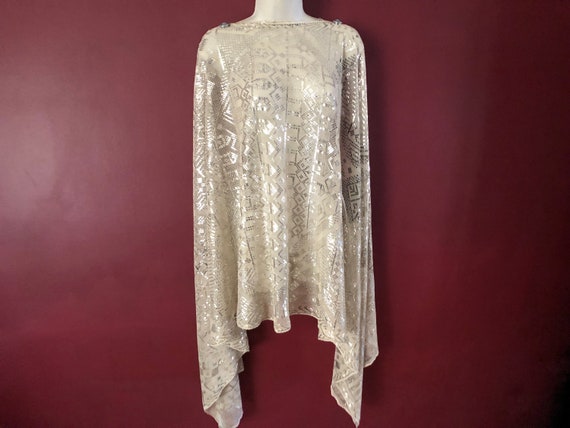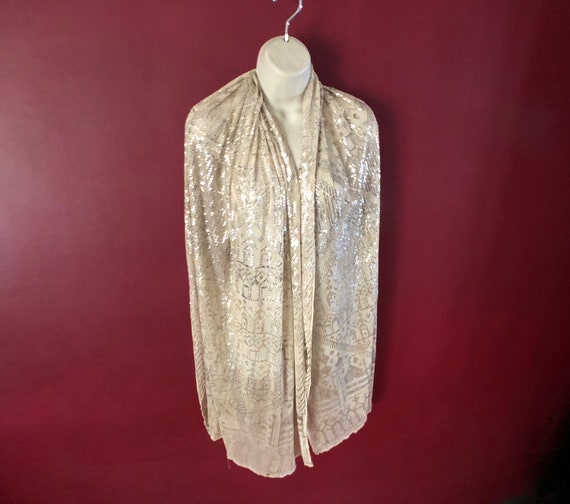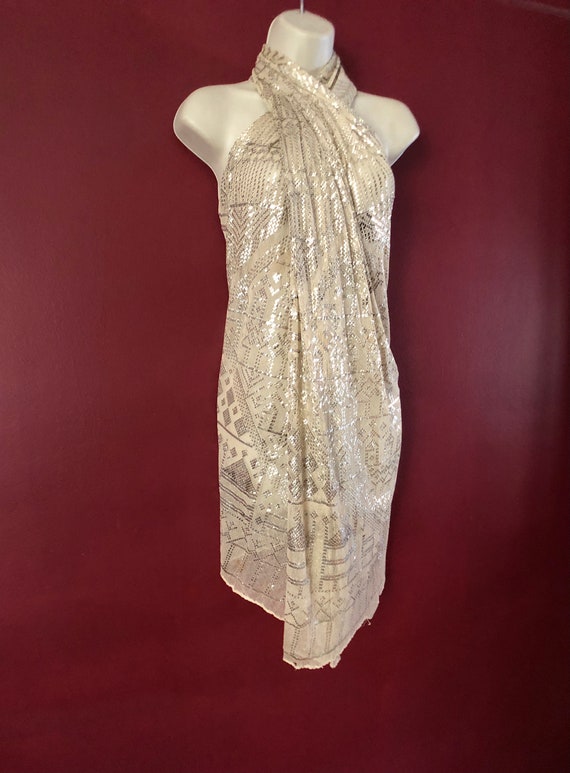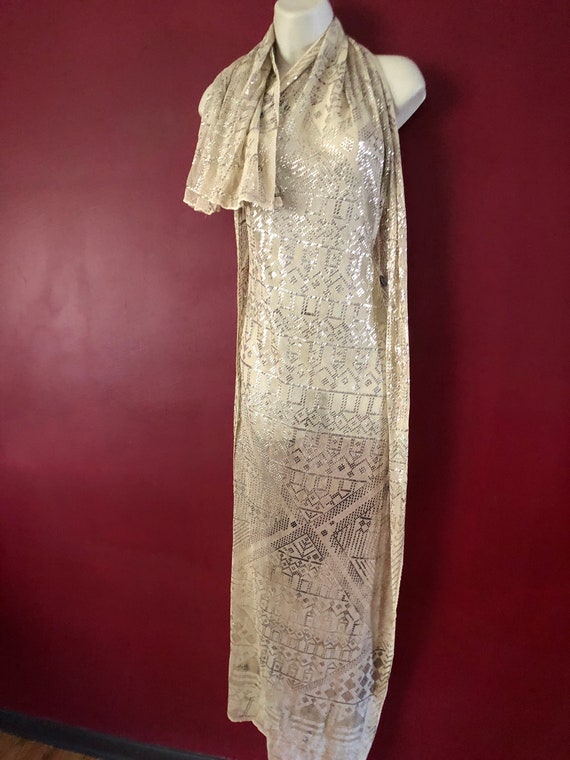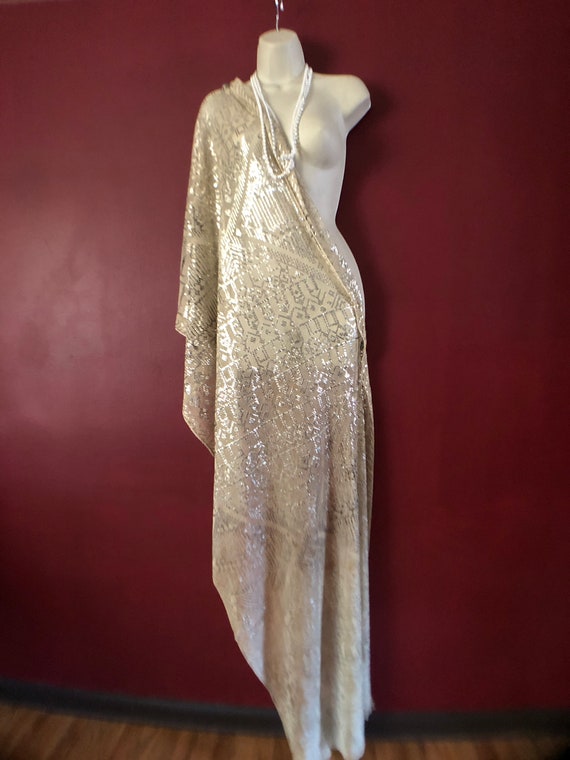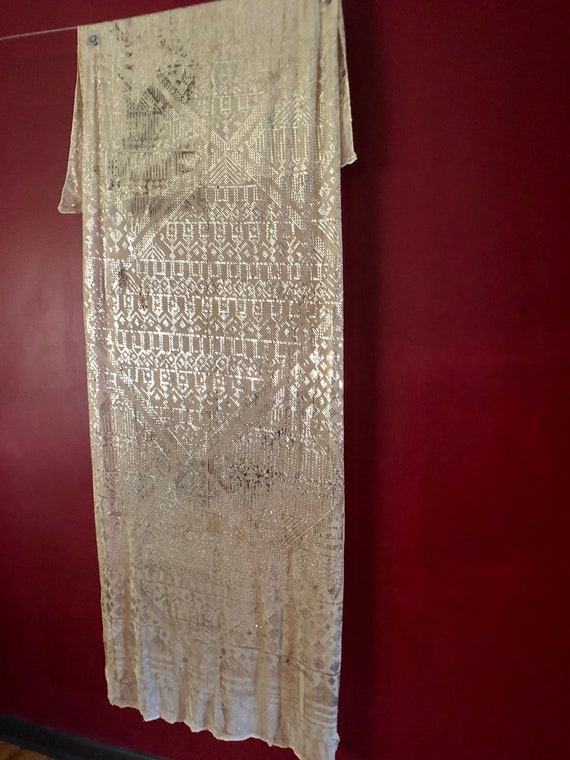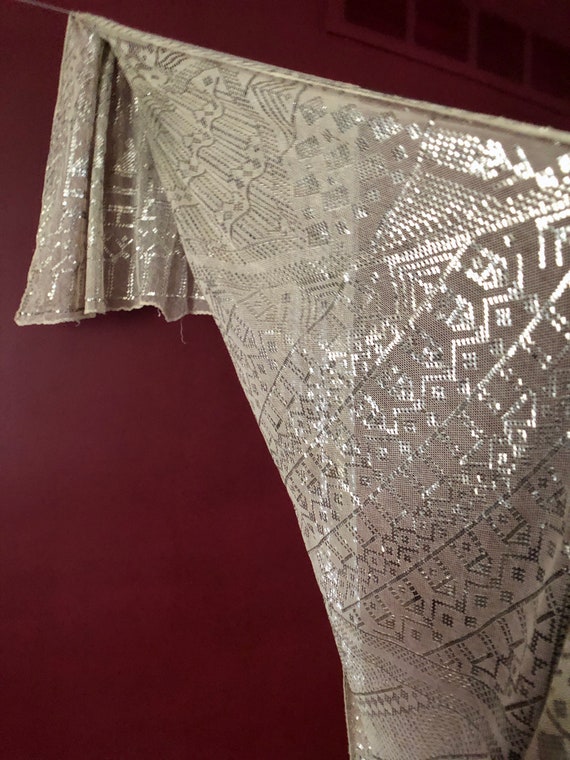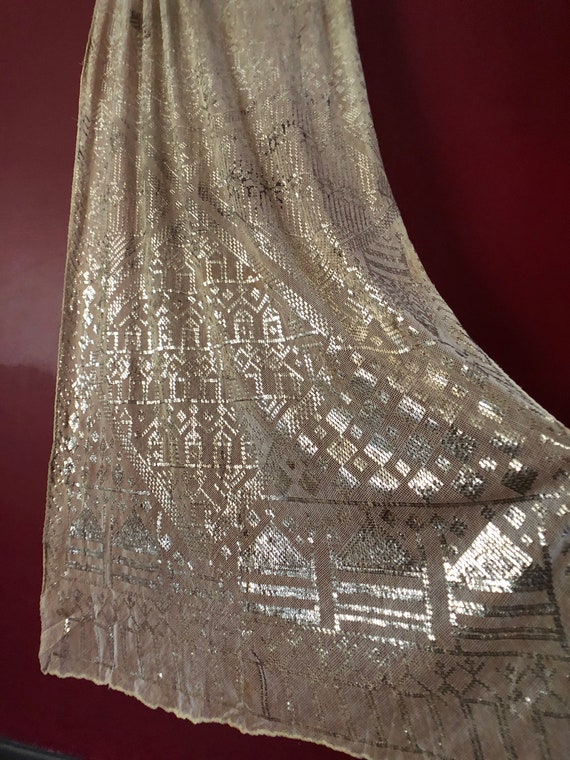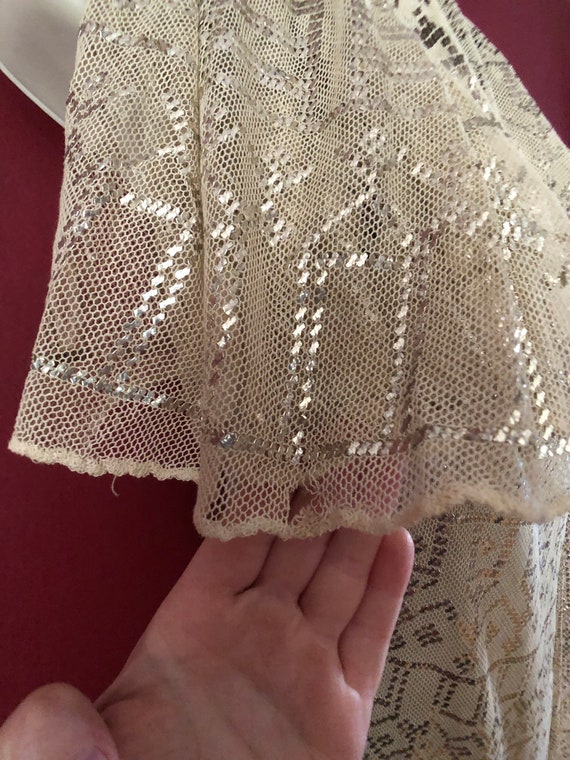 So much amazing silver design work!
Dreamy Cream Vintage Wedding Assuit from 1930, flapper, bride, bellydancer, or fashionista, wearable artwork that you have to hold in your hands to believe! Each stitch was made by hand with thousands of stitches that most likely took at least a year to make.
91 inches of joy by 32 inches wide!
7 Gorgeous diamonds are just the start, check out all of the classical Egyptian motifs all over, there is not an inch of space on this amazing piece that is not silver work. People, temples, diamonds, plants, art deco geometric shapes and so much more!
There is…