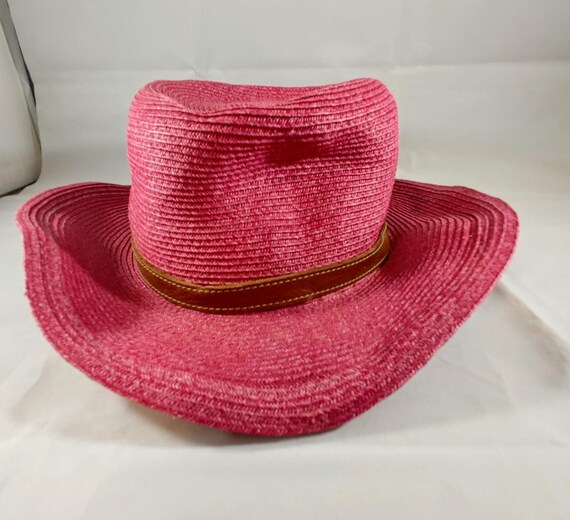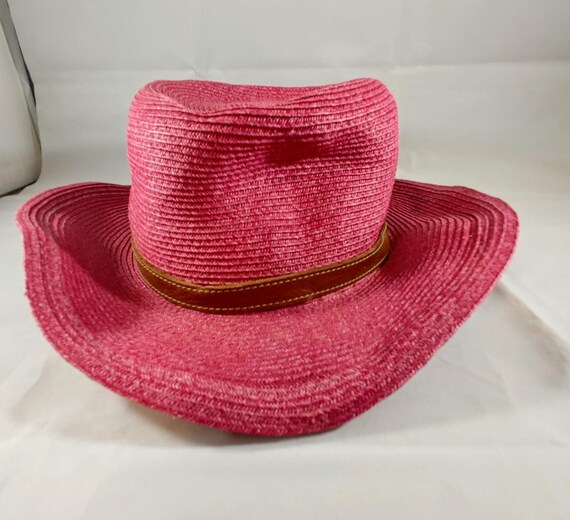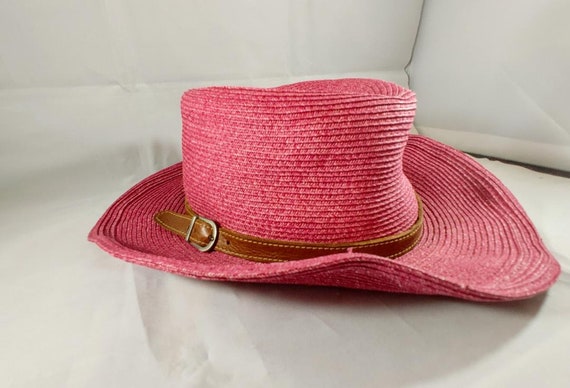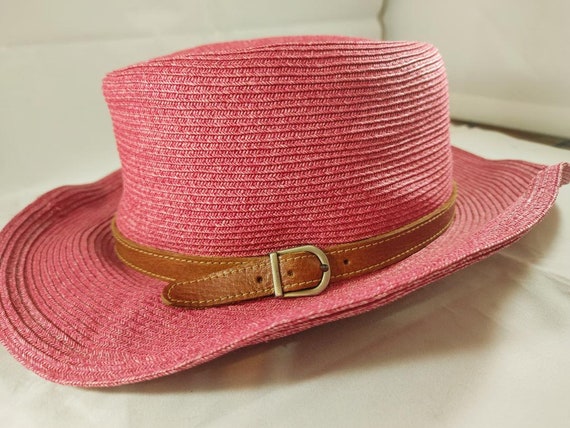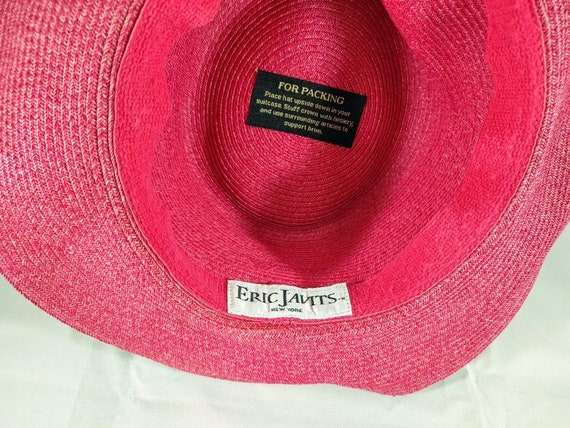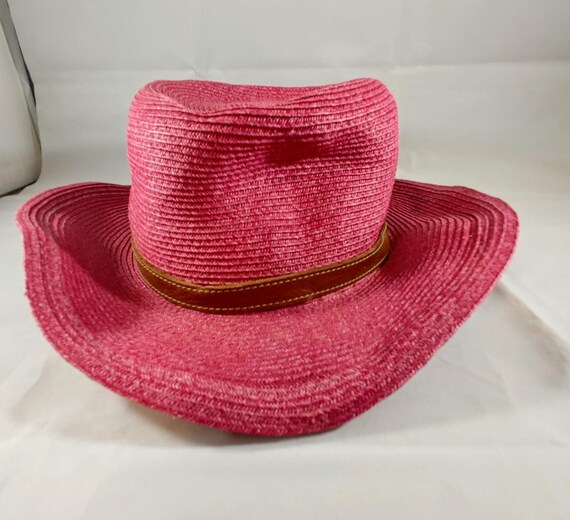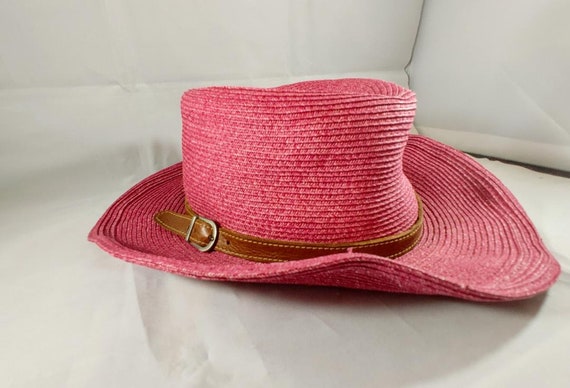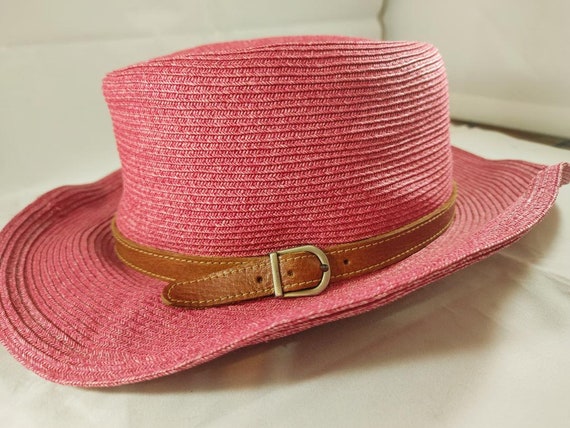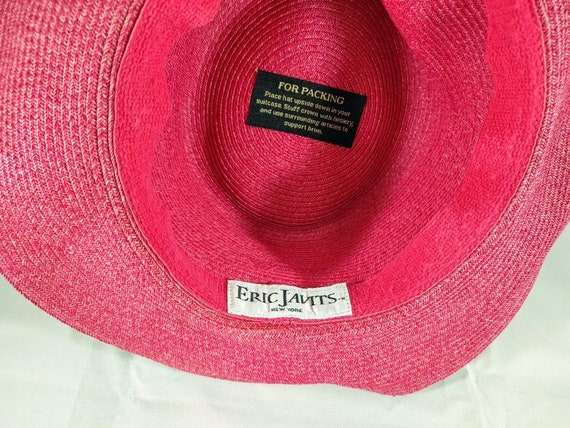 Here is a lovely elegant high quality braid hat from New York milliner Eric Javits.
A beautiful raspberry pink color, this hat could be worn for a casual or formal setting!
It measures 13 1/4" front to back...12 1/2" side to side.
It is in great condition! Does not appear to have been worn much.