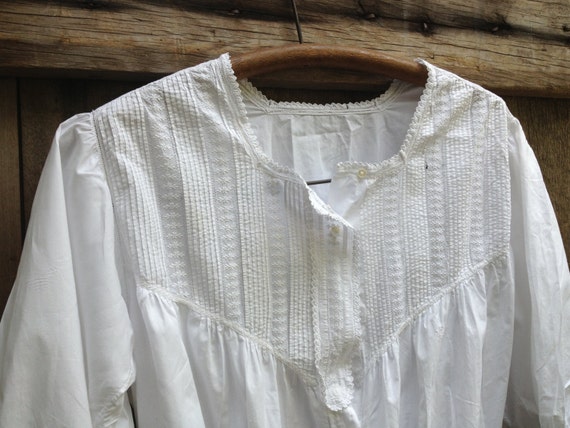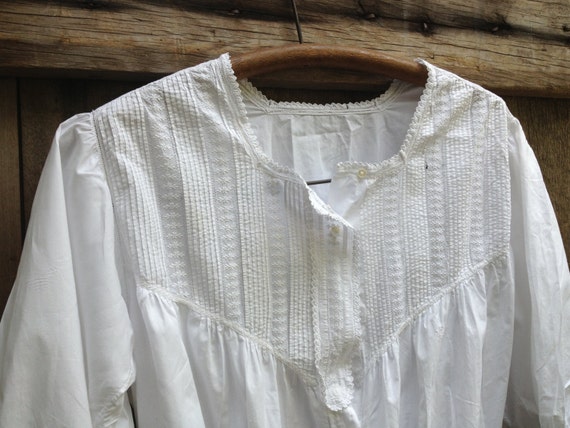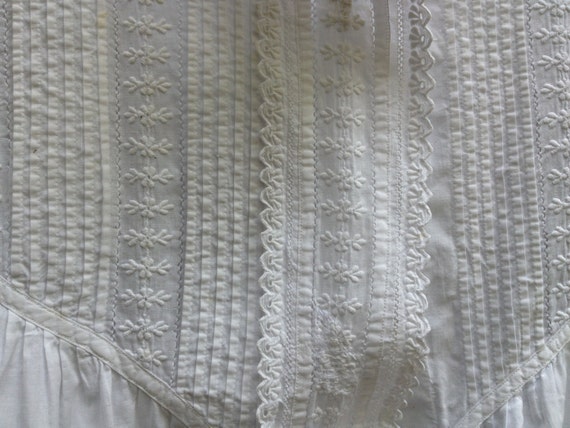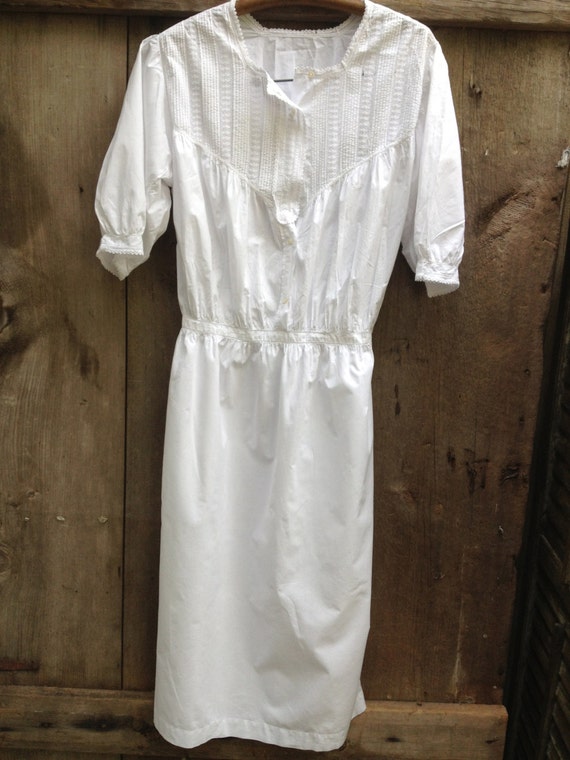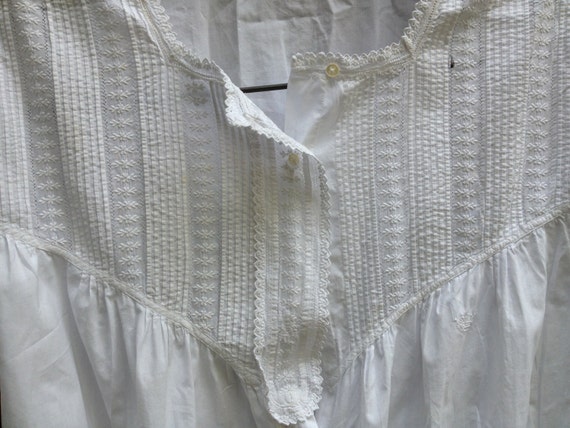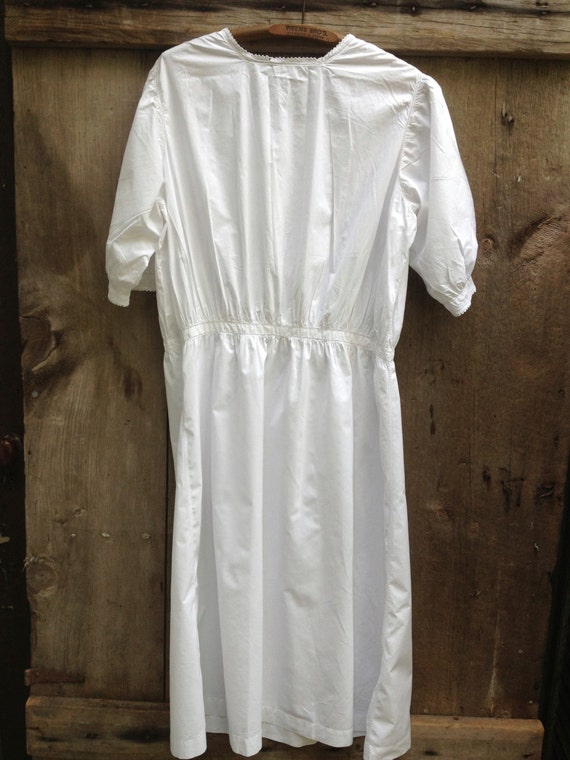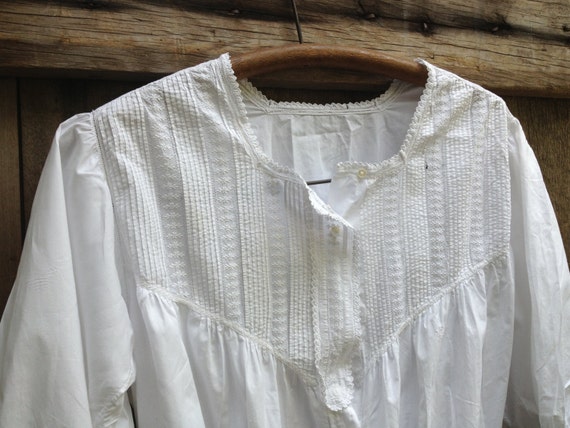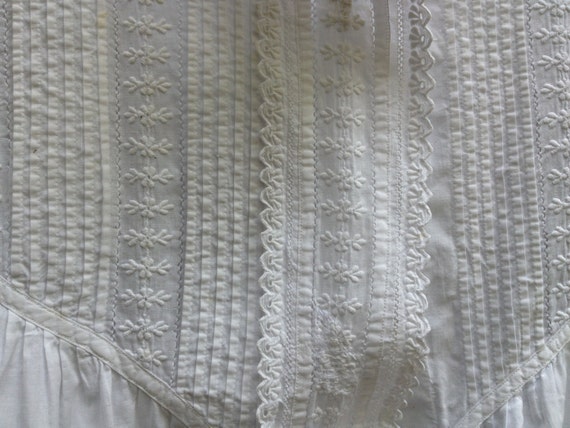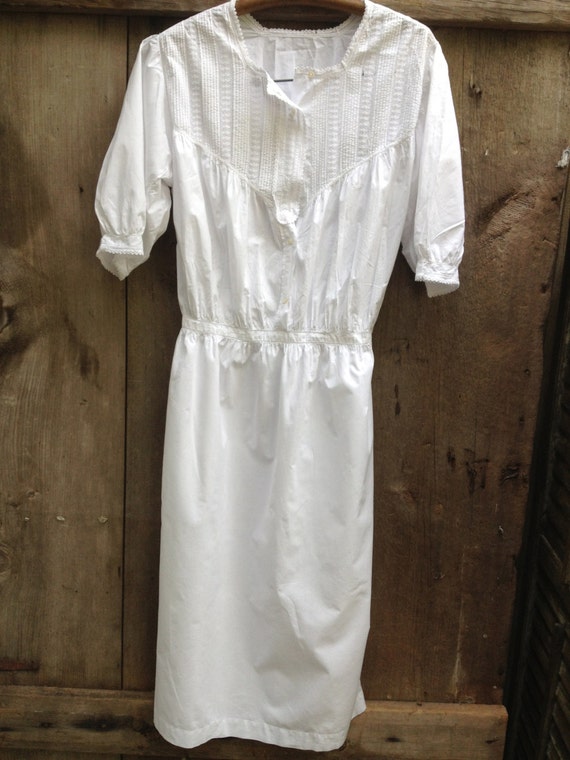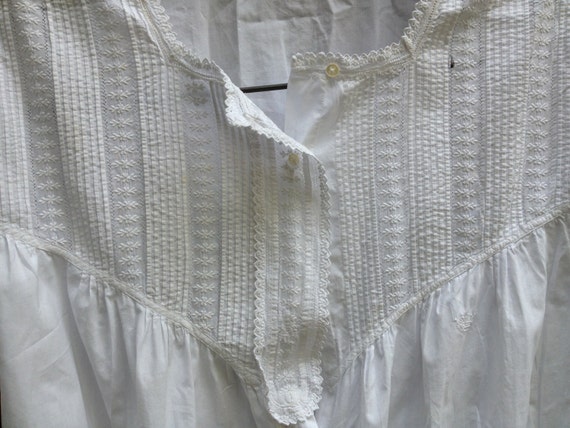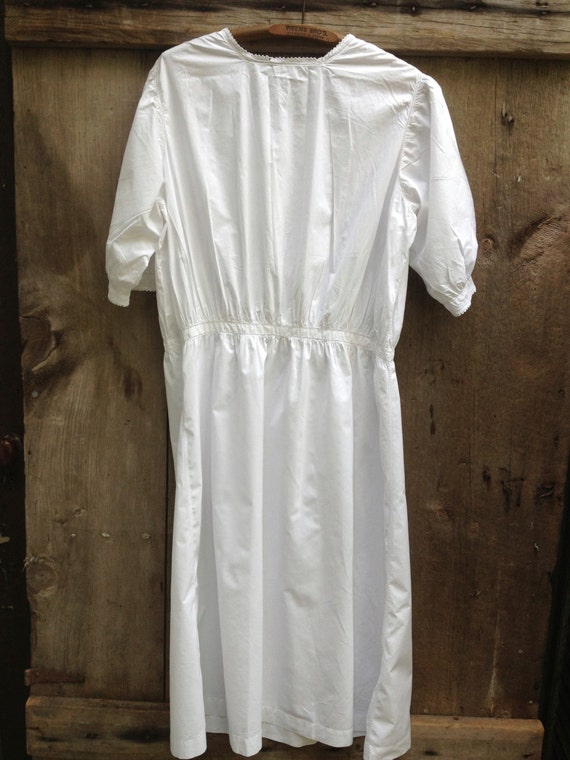 Romantic French Line Embroidered Nightgown
ja 4171901
A beautiful antique fine cotton linen and lace embroidered
French nightgown. All handsewn with tiny fine stitches.
Delicate lacy borders, tiny mother of pearl button down
front to gather waistline and sleeves, with tiny hand
worked pleats and beautiful cutwork and gathered waist
line.
Measures;
From the top of the shoulders to the bottom edge is
47" length, 42" bust ( from under arms across),
34" waist. Generously sized.
Beautiful condition with a couple of tiny holes at the top.
Has been freshly laundered, pressed and now ready to…