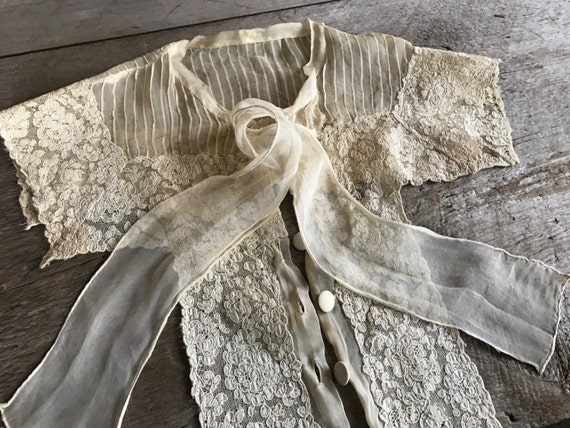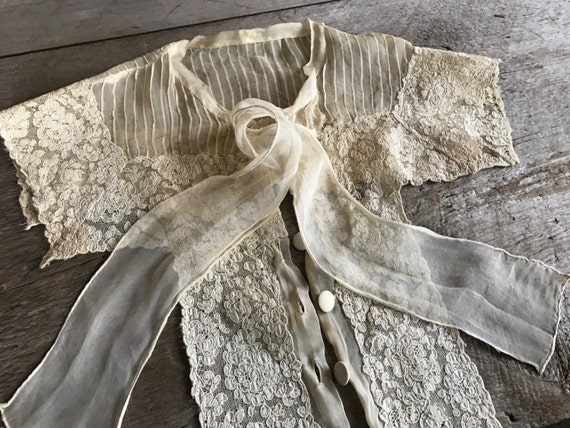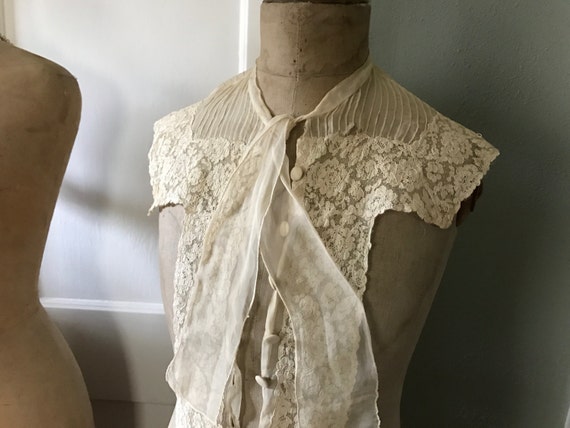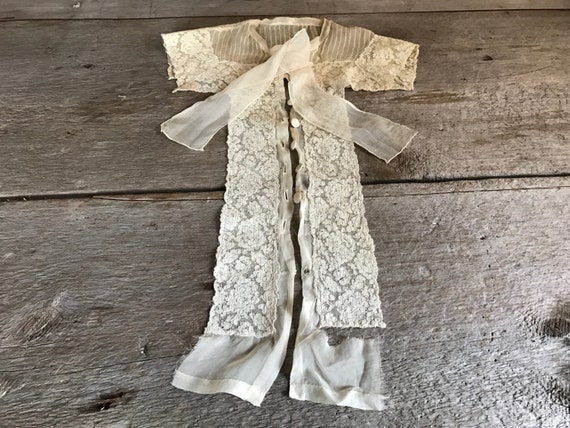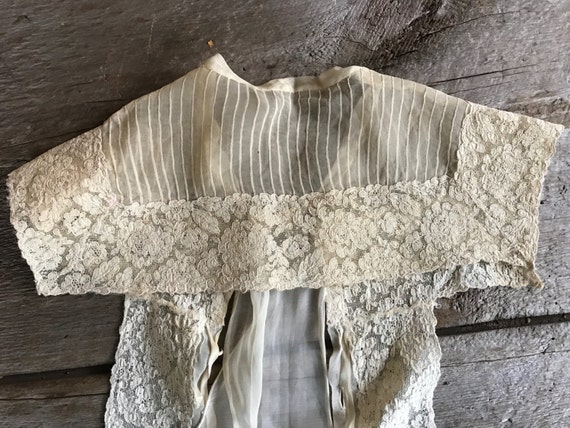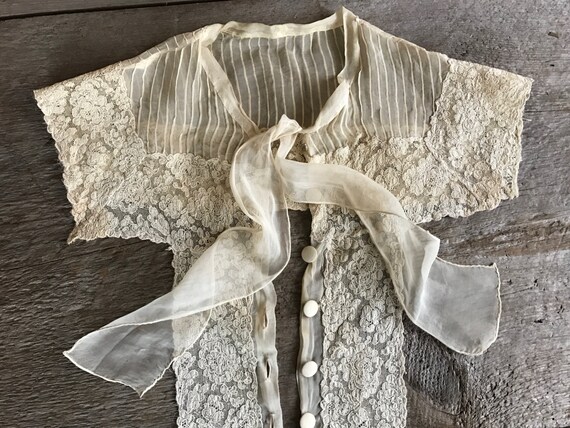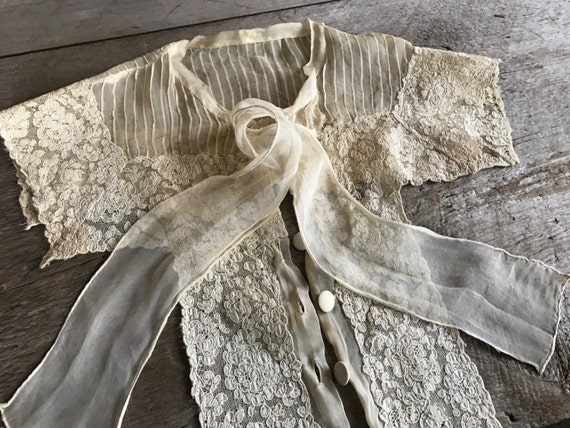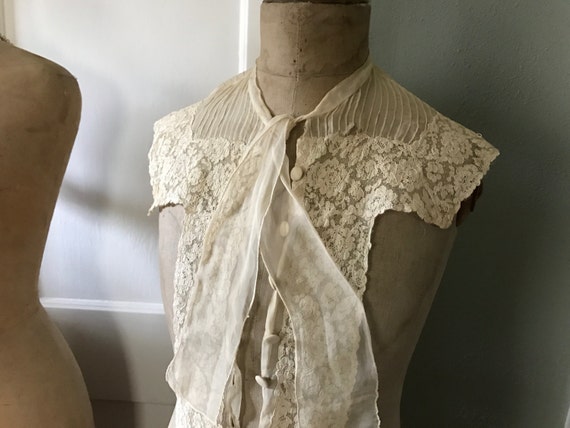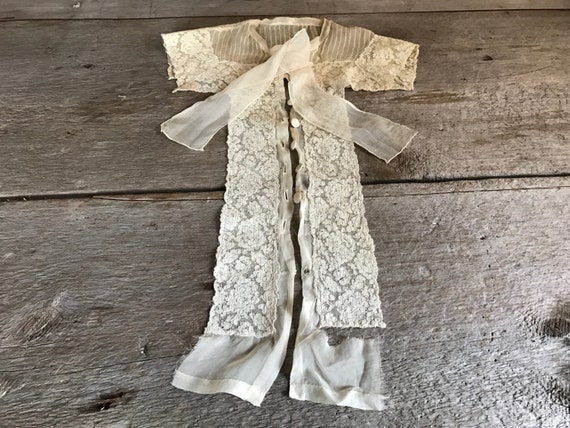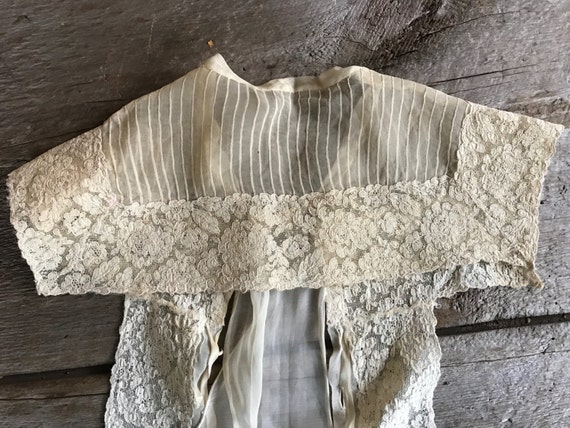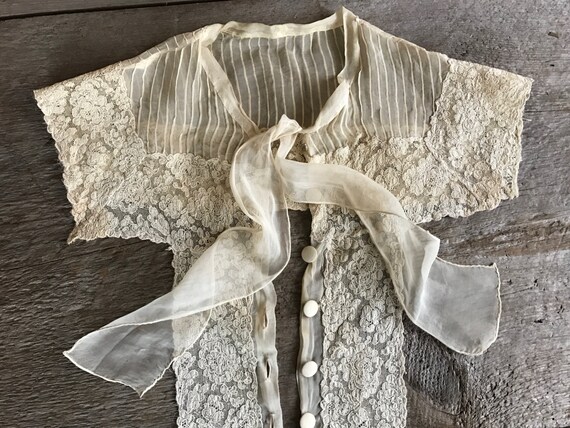 Antique French Lace Collar ~ Blouse Front
jl
Beautiful hand worked bobbin lace collar or corsage collar.
Oyster cream, antique white. Possibly turn of the century.
Silk chiffon with tiny, tiny tuck seams, silk lace covered button
down front with 2 ribbon ties at the front. A gorgeous piece
for any textile collector or sewing project. Lace is a lovely
floral motif.
Measures; 20.5" length, 16" width at the back.
Incredible condition for its age. Would need a sewing
repair at the bottom left side of the front as shown, the
silk chiffon fabric has come away from the lace, easy fix.…