trends
What Is Trending in the Vintage World?
What is trending in the vintage world right now? What are people seeking at the moment and what will be the future trends? We asked three experienced vendors.
Liisa Jokinen · May 19, 2020
Cover Photo: Blossom Vintage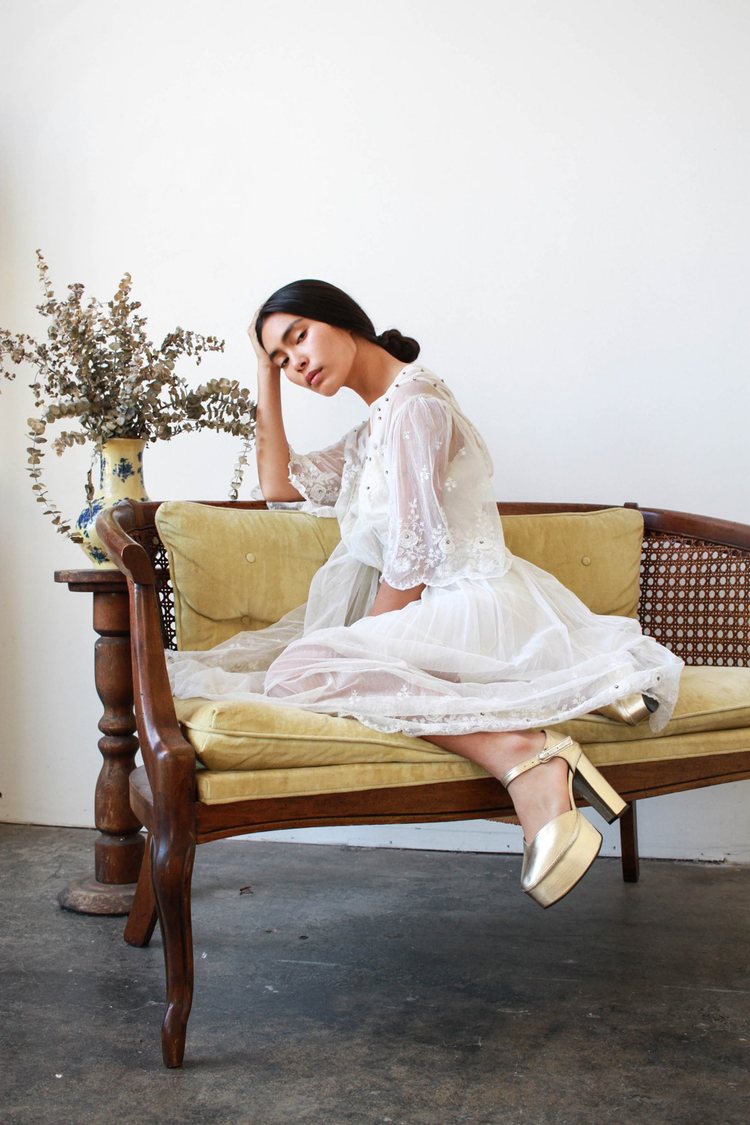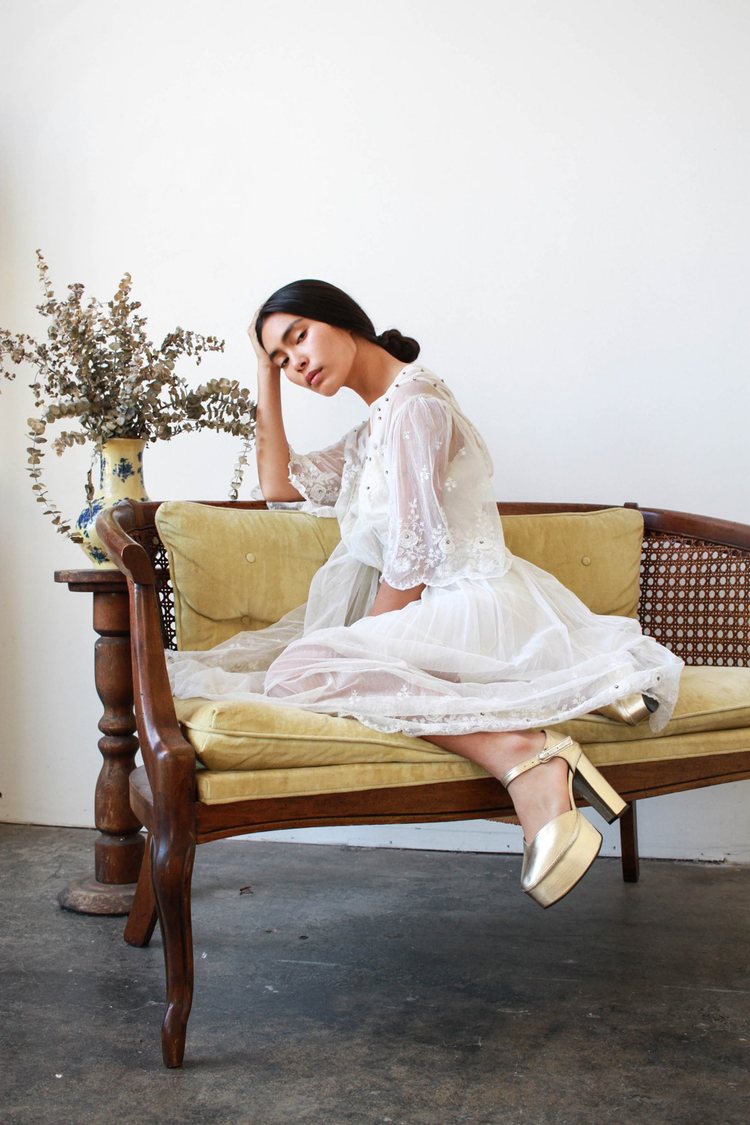 trends
What Is Trending in the Vintage World?
What is trending in the vintage world right now? What are people seeking at the moment and what will be the future trends? We asked three experienced vendors.
Liisa Jokinen · May 19, 2020
Cover Photo: Blossom Vintage
We interviewed three experienced vintage professionals to find out what is trending in the vintage world right now: Richard Wainwright, vintage dealer and founder of A Current Affair and Pickwick Vintage shows, Tina Becker of Crush Vintage, and Andrea Hall Levy of Lofty Vintage.
What kind of vintage items are people looking for at the moment and how does the future of vintage business look like? This is what our experts had to say.
"Vintage tends to reflect what is being shown on the current runways. (This is ironic since the current fashions always reflect the past!) So definitely popular details are big sleeves, wide shoulders, bold prints, and prairie styles. As for labels, Gunne Sax is making a huge comeback right no because of hugely popular Batsheva label", says Tina Becker, founder of Crush Vintage operating on Etsy.
All delicate, dreamy garments are popular and desirable, Andrea Hall Levy of Lofty Vintage has noticed: Victorian whites, ethereal 1970s dresses, silk chiffon dresses, lingerie and flowing, airy blouses. Also cute details like embroidery, lace, and hand-painted details.
"Many vintage lovers are also searching for unusual leather items and exceptional knitwear. Out-of-the-ordinary patterns and textures are desirable", Hall Levy continues.
"Vintage trend" is actually a kind of oxymoron, points out Richard Wainwright, founder of widely popular A Current Affair and Pickwick Vintage shows.
"The beauty of vintage is that it is immune to trends.
By definition, vintage has transcended a time and place to be relevant beyond its original context.
That said, I do realize that people buy in themes or seek to create their own spin on current trends by using vintage. Spring 2020 is shaping up to be a season of loungewear, comfort, and convenience, and going vintage allows us to continue to express ourselves even if we are stuck at home", he says.
The vintage world has its evergreen items, styles, and designers that will be in fashion forever. Some of the infinitely coveted vintage pieces are the ones by classic designers like Yves Saint Laurent, Chanel, Gianni Versace, Gucci, Paco Rabanne, Giorgio Sant'Angelo, Thea Porter, Zandra Rhodes, Ossie Clark, Norma Kamali, and all Japanese designers from Miyake to Kawakubo.
Classic denim will always be coveted, too. "It never goes out of style. People are forever searching for the perfect fit and while the desired silhouette changes over time, denim will always be a staple", says Wainwright.
According to Becker, classic prints are also perennial favorites: rose prints, novelty prints, and bold over-the-top prints such as chevron stripes or color-blocking.
"That exceptional black dress is always coveted. Year after year people also continue to ask for special 1930s dresses, which are so hard to find", knows Hall Levy.
All the interviewed vendors have seen trends come and go during their careers.
"When I started selling vintage over 15 years ago everyone was looking for 50s and 60s. Then it was 70s. Now people are looking to the 20s, 30s, and 2000s", says Wainwright.
Becker remembers the time when "big cupcake tulle confections were all the rage", too.
Now those dresses aren't that popular again but the nice thing about vintage is that it all comes around again, she says.
"The next big trend will hopefully be the 60s mod shapes", Becker says. "And 20s go hand in hand with the 60s with the drop-waist styling. I love the clean shapes of those eras. Jackie Kennedy was the best role model for that style and she wore it so well."
Hall Levy says mixing the old with the new will be the next big trend. "Rather than dress in the style of a particular decade, more people are blending current styles with iconic vintage pieces in order to create a more personal image of themselves. When our current crisis starts to become resolved, people will need to find a way to accommodate both fantasy and reality sides of their style perspective. Adding pizzazz – bling, sequins, beading, feathers, lace – to one's daily wardrobe will dominate the scene as a visceral reaction to being stuck in sweats and pajamas for so long."
What will happen next in the vintage world? Many vendors have been forced to shut their stores and launch online businesses. The current crisis might be a new beginning and the time for new interest in sustainability.
"Vintage is becoming more and more popular, and this will be accelerated due to the current pandemic – supply chains will be cut off, small brands and stores will, unfortunately, be forced to close, and the consumer will be looking for a more sustainable shopping experience.
Because of this, good vintage will become more difficult to find and we will be forced to get creative in terms of what we are selling but also our selling channels.
Over the past 15 years, I heard a lot of old school dealers complaining that the industry has changed, and I feel like we are about to encounter the next big shift", says Wainwright.