fashion history
What Happened to Claude Montana?
A cult figure and one of the most celebrated designers in the 1980s, Claude Montana disappeared suddenly from the spotlight. Now his bold 80s aesthetics feels more current than ever before.
Liisa Jokinen · Oct 8, 2019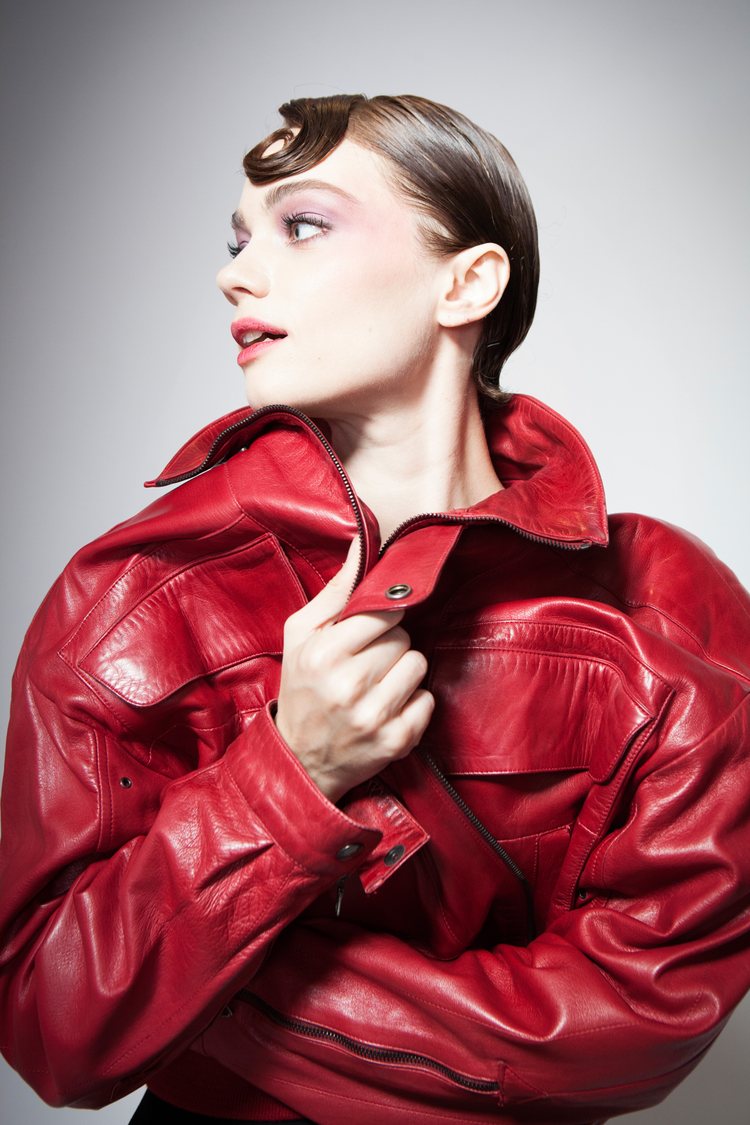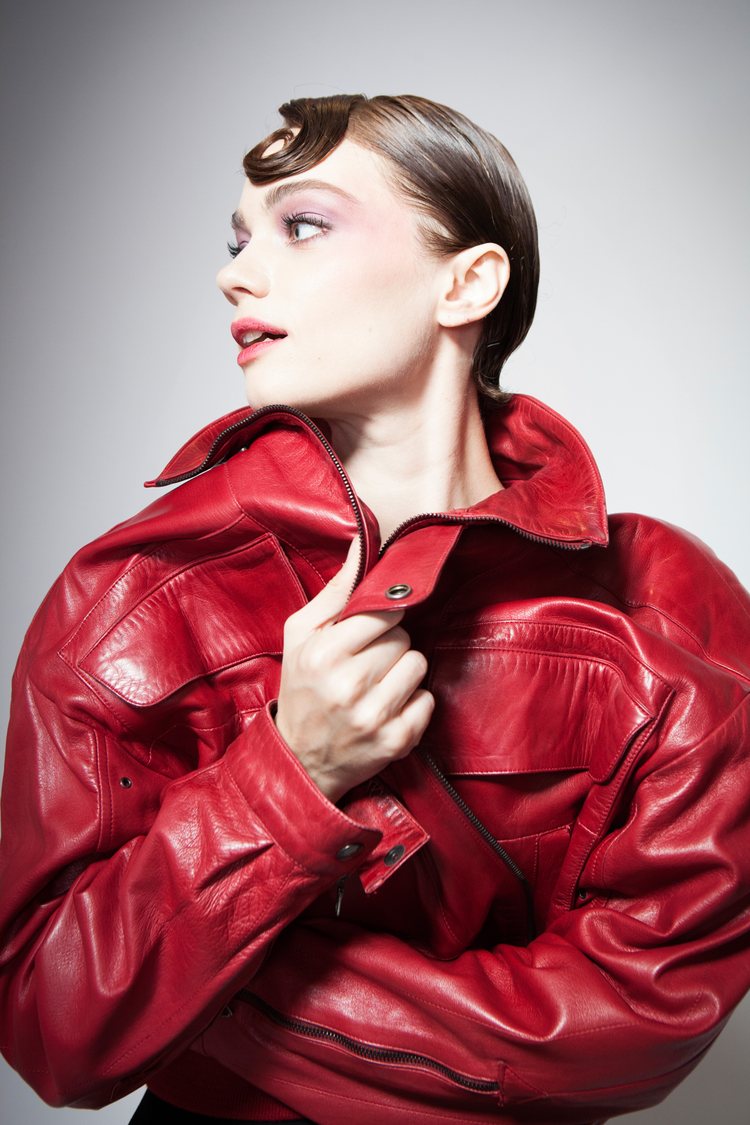 fashion history
What Happened to Claude Montana?
A cult figure and one of the most celebrated designers in the 1980s, Claude Montana disappeared suddenly from the spotlight. Now his bold 80s aesthetics feels more current than ever before.
Liisa Jokinen · Oct 8, 2019

"In the 1980s, Claude Montana was the designer to watch. I remember the excitement his creations inspired", recalls vintage fashion specialist Didier Ludot.
Fashion professionals of the time sensed that Montana had enormous potential and thought he would stay in the spotlight forever, like Karl Lagerfeld and Jean-Paul Gaultier. But that did not happen.
With Montana's designs feeling actual again, his vintage fashions are the subject of the special exhibit of the Manhattan Vintage Clothing Show on display in New York October 18-19.
Claude Montana was self-taught and launched his own label in 1979 after designing for MacDouglas Leathers for some years. At MacDouglas Leathers he developed his passion for leather, the material he was to reinvent from an outerwear material to fabric used in all kinds of garments.
Montana defined the power-woman dressing of the 80s. He was the king of the exaggeration, aggressive shoulders, sculptured leather, detailed tailoring, and great color combos. He was inspired by menswear and uniforms, and famous for perfecting the runway looks.
"Montana was exceptionally talented. He was a perfectionist, really rigorous about the purity and the architecture of the garment", Danielle Luquet de Saint Germain has commented — a friend, model, and muse to the late Yves Saint Laurent.
Montana was fond of androgynous looks and redefined men's garments for women. He borrowed masculine, haute couture fabrics like coarse woolens, jacquards, and flannel and masculine shapes like bomber jackets, suits, tuxedos, and long loose-fitting coats. He was the first one to combine lace and leather (already in 1977), satin and velvet, knit and chiffon and the first designer to make fur coats in acid, bright colors.
He exaggerated the proportions of his clothes by asymmetrical cuts. His collars were often remarkable and inventive constructions: diabolo collars for duffel coats, petal, crater or rolled collars, or they might open like a flower.
"He loved details: collars, zips, gloves. He made backs as beautiful as fronts. The amount of work involved was extraordinary", has photographer Dominique Isserman stated.
In 1990 Lanvin invited Montana to design for their haute couture collections, the high point of his career. Initially, the press coverage were divided in opinion. However, the following collection would go on to receive over-the-top praise: "Speechless admiration, astral fascination, emotive literature", press preached.
Together with Thierry Mugler, Montana kept Paris at the forefront of fashion for a decade.
Montana was also famous for his lavish lifestyle, parties, and sometimes obnoxious behavior; "leaving hotel rooms in shambles" and not showing up for appointments with editors.
He was the first fashion person to arrive at parties with his own entourage. He lived and partied like a rock star.
In the early 90s silhouettes and trends began to shift and Montana's trademarks like big shoulders, wasp waists, and power looks started to feel outdated. The onslaught of minimalism, casual dressing, and grunge all made Montana's impeccable women in matching sets look irrelevant.
"When someone like Helmut Lang appeared on the scene and obliterated the notion of the waist, Montana and Muglier were instantly obsolete", says fashion historian Florence Muller in a WWD article in 2013.
Both Montana and Muglier were too stuck in one idea, one silhouette, one style that was impossible to translate into changing tastes in fashion.
Montana's revenues from Japan and other royalties started to decline in 1993. After designing only two years of haute couture for Lanvin, he was shown the door. Lanvin stated that Montana's way of doing haute couture was becoming too expensive. In 1997 Montana's company filed for bankruptcy and Montana had to sell what was left to French businessman Jean-Jacques Layani.
Before this Montana had insisted on being the CEO of his business – without any business experience and at a moment when the company had the most potential to grow.
In 2002 Montana withdrew from the public eye after staging his last Paris catwalk show. Montana's contract with the fashion house he had founded expired in 2008.
In Domus Moda's interview in 1981, he commented: "I don't deal with trends. If I have to change, I'll change but I'll change because things happened because there was a personal change, not to invent a trend. I think, I hope I'll change."
But he did not change quickly enough – and the fashion changed too fast for him.
Montana still lives in Paris and occasionally does some design work but mostly spends his days walking around the city and watching TV according to Vanity Fair article. In the interviews, Montana has stated that he would love to design again and is nostalgic for his career.
The likes of the late Alexander McQueen, Riccardo Tisci, Olivier Theyskens, and Gareth Pugh have all cited Montana as inspiration. Surprisingly, there has not been a major museum exhibition dedicated to his legacy.
Manhattan Vintage Clothing Show & Claude Montana special exhibit Oct 18-19 at Metropolitan Pavilion, NYC.
Photos: Rose Callahan for Manhattan Vintage Show, Archive Vintage, Time's Up Vintage
Vintage items in photos from the following vendors: Cherry Vintage, Day Break Vintage, Lofty Vintage