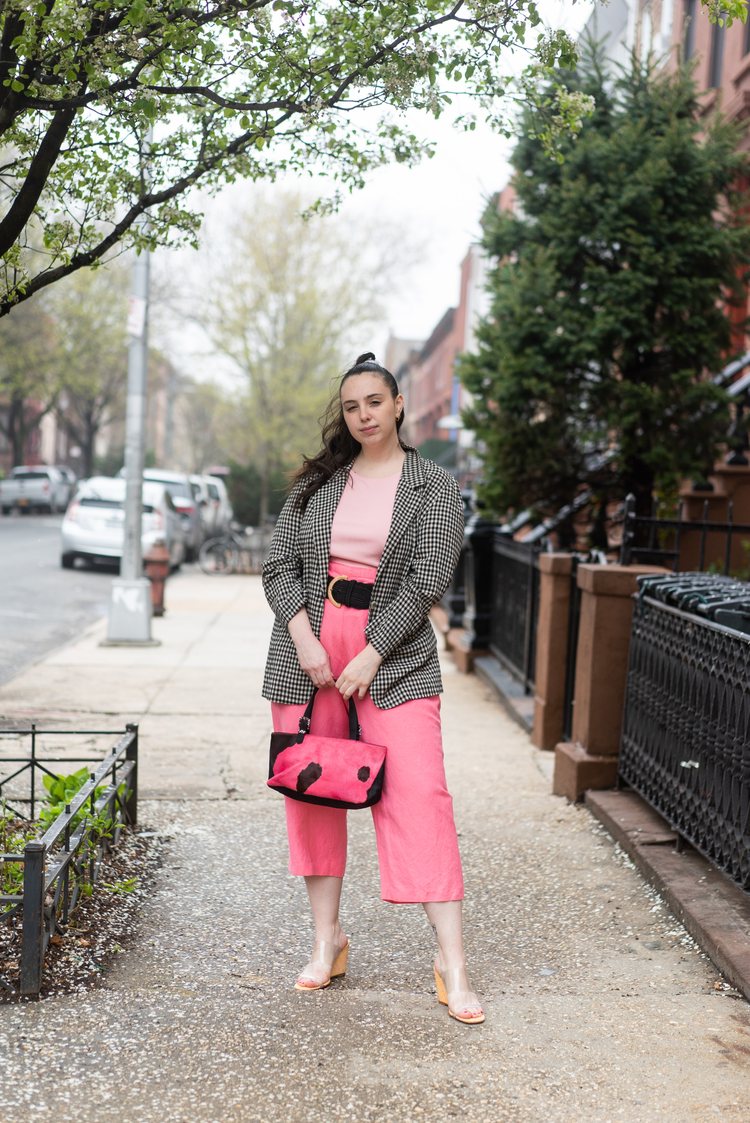 Berriez is a vintage store dedicated to people sizes 8 and up. Vintage should be for everyone, says the founder Emma Zack.
"Berriez was born out of my love of vintage, colors, and curves. The idea grew from a desire to find cute vintage clothing that would both fit and flatter my size 14 body, and then wanting to share these finds with other people of larger sizes who also love shopping second-hand.
I focus on bright colors because so often bigger people are told to wear black only. I guess because the color black is taught to be slimming.
But colors make me happy and I think bigger people deserve to be seen and noticed, too.
I launched my own vintage store because there was not a store like this! I was very much into shopping vintage on Instagram but I could not find a curated account that had clothes in my size. And when I did buy clothes, a lot of times they did not fit me as the sizing was wrongly listed or it was modeled on a thin body and labeled 'oversized.'
But there is so much second hand in larger sizes. You do not need be tiny to wear vintage. I can find things anywhere, in Atlanta, Chicago, New York.
Older vintage from the 30's, the 40's, and the 50's is harder to find in bigger sizes. I luckily have my grandmother's old clothes as she was my size.
There have always been people with different body types.
It is important to show clothes on bigger bodies, too. To have clothes modeled on people whose size they are.
Oftentimes vintage that is marketed for bigger people is pillowy, like muumuu dresses. But I think we should show our bodies, not hide them under the garments.
Pants in bigger sizes have been easy to find. Dresses, for me, have been harder to find. A lot of the dresses I've found are straight, shapeless, and long, so I hem them or add a belt to make them more flattering.
Anything with an elastic waistband is great since it can fit different shapes. Also skirts with a bias cut and that flare out. High-waisted trousers. Stretchy materials and spaghetti straps.
A lot of my inspiration comes from the early 2000s and, of course, the 90s when I was born. I love popcorn shirts, form-fitting dresses, beaded fringe, and styling a long-sleeved mesh shirt underneath a dress.
I love showing my belly and wearing tank tops, especially with hi-waisted pants.
People have curves, why not to show them? They are not offending anyone. Everyone should wear whatever makes them happy.
Like fruits, also humans come in all shapes, sizes, and colors. We should celebrate them all."